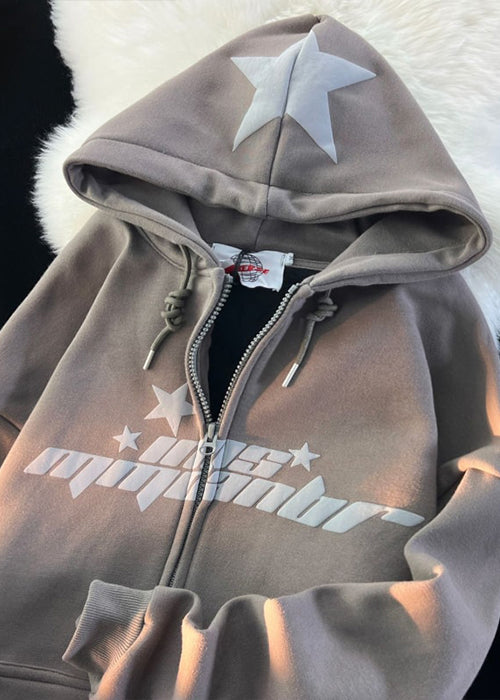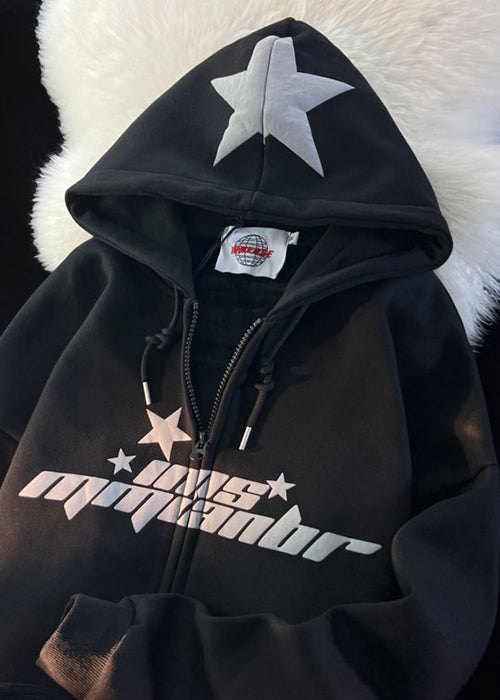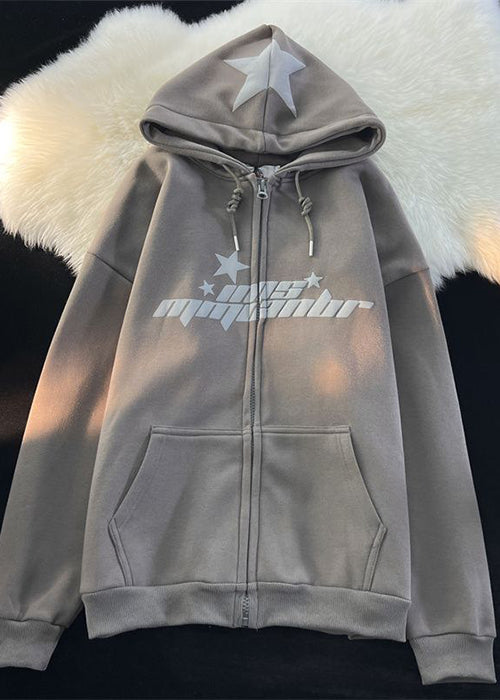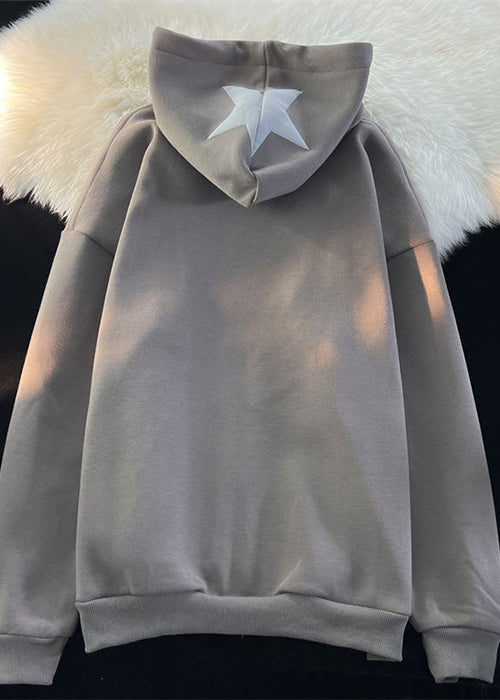 Zip Up Hoodie Y2K
✔️ Free and Secure Worldwide Delivery
💜-15% off with code LASTMONTH15
Free
shipping
Customer
service
Secure
payment
Contact
us
Rearrange your outfit for the day while keeping warm with this stylish and comfortable Y2K Zip Up Hoodie
Preserves from freezing cold

Elegant and sober at the same time

Not available in local stores

Soft to the touch, deeply pleasing

Winter Season
Fashion Fusion: Unveiling the Zip Up Hoodie Y2K
In the ever-evolving world of fashion, the Zip Up Hoodie Y2K emerges as a beacon of style fusion, seamlessly blending modern aesthetics with a nostalgic nod to the early 2000s. This versatile garment is a testament to the evolution of streetwear, encapsulating the spirit of the Y2K era with contemporary flair.
As you unzip the layers of this fashion revelation, you're greeted with a harmonious marriage of comfort and style. The Zip Up Hoodie Y2K effortlessly transitions from a casual outer layer to a statement piece, making it the perfect canvas for self-expression.
Picture yourself strolling through urban landscapes, adorned in a striped blouse-inspired zip-up, transcending the boundaries of traditional sweaters and sweatshirts. The Y2K charm is infused into every stitch, offering a unique blend of sophistication and casual cool.
Whether paired with slim-fit trousers for a sleek look or thrown over activewear for an athleisure-inspired ensemble, the Zip Up Hoodie Y2K is a versatile masterpiece that redefines the boundaries of modern fashion. This is not just a garment; it's a fashion fusion, a celebration of style evolution that effortlessly bridges the gap between past and present.
Reinvent Your Wardrobe with the Trendsetting Zip Up Hoodie
It's time to reinvent your wardrobe, and at the heart of this sartorial transformation lies the trendsetting Zip Up Hoodie. This iconic piece is not merely a garment; it's a style manifesto, challenging the status quo and reshaping the way we perceive casual elegance.
Step into a world where hoodies transcend the ordinary, and the Zip Up Hoodie takes center stage. It's a versatile canvas that reinvents your daily attire, seamlessly blending the comfort of pullovers with the edge of contemporary design.
Embrace the Y2K vibes as the Zip Up Hoodie becomes the focal point of your fashion journey. Charcoal hues and fringe details add an artistic touch, turning a simple hoodie into a statement piece that effortlessly marries sophistication and streetwise charm.
Whether you pair it with tailored trousers, activewear shorts, or layer it over a striped blouse, the trendsetting Zip Up Hoodie is a wardrobe reinvention in itself. It's time to break free from fashion norms and embrace the transformative power of this timeless yet trendsetting garment.
Y2K Vibes: Zip Up Hoodies and the Art of Effortless
Immerse yourself in the Y2K vibes with the Zip Up Hoodie, where casual meets chic, and effortlessness becomes an art form. This iconic piece transcends the boundaries of traditional hoodies, offering a fresh take on urban fashion that effortlessly exudes style.
As you slip into the cozy embrace of the Zip Up Hoodie, envision a wardrobe where comfort and sophistication coexist seamlessly. The charcoal hues add depth, while fringe details evoke a sense of playful elegance, turning a simple hoodie into a fashion statement.
Whether you're layering it over activewear for a sporty-chic look or pairing it with slim-fit trousers for a polished ensemble, the Zip Up Hoodie effortlessly adapts to your style narrative. It's not just a garment; it's an embodiment of the art of being effortlessly fashionable.
Embrace the Y2K vibes and redefine your style narrative with the Zip Up Hoodie, where every zip tells a story of comfort, style, and the art of effortless fashion.
Things to note about this Zip Up Hoodie Y2K
Versatile Chic: The Zip Up Hoodie Y2K seamlessly transitions from cozy sweaters to a sophisticated polo-inspired zip-up, offering a timeless and versatile look for every season.
Sleeveless Sophistication: Embrace a touch of elegance with sleeveless options, providing a stylish alternative to traditional sweaters and pullovers, perfect for any season's wardrobe.
Cropped Couture: Elevate your style with cropped silhouettes that redefine the standard hoodie, bringing a modern and fashion-forward edge to your year-round ensembles.
Hat-Ready Charm: Pair the Zip Up Hoodie Y2K with your favorite hats for an effortlessly polished look, adding a layer of style to your outfits across all seasons.
Maxi Comfort: Enjoy maximum comfort with the Zip Up Hoodie's long silhouette, providing warmth and style in a single, effortlessly chic piece suitable for any season.
Slim-Fit Sophistication: Crafted with precision, the slim-fit design of the Zip Up Hoodie Y2K ensures a sophisticated and tailored look, making it a staple for the fashion-forward woman in every season.
Activewear Fusion: Seamlessly integrate the Zip Up Hoodie into your activewear collection, achieving a perfect blend of comfort and style for all your active pursuits throughout the year.
Short-Sleeve Appeal: Embrace changing temperatures with short-sleeve options, offering a breathable and stylish alternative for your outfits in any season.
Woven Textures: Immerse yourself in the rich textures of woven fabrics, adding a touch of luxury to the Zip Up Hoodie Y2K for a distinctive and stylish look, regardless of the season.
Trousers Ensemble: Pair the Zip Up Hoodie Y2K with tailored trousers for a polished ensemble that effortlessly transitions from casual outings to more formal occasions throughout the seasons.