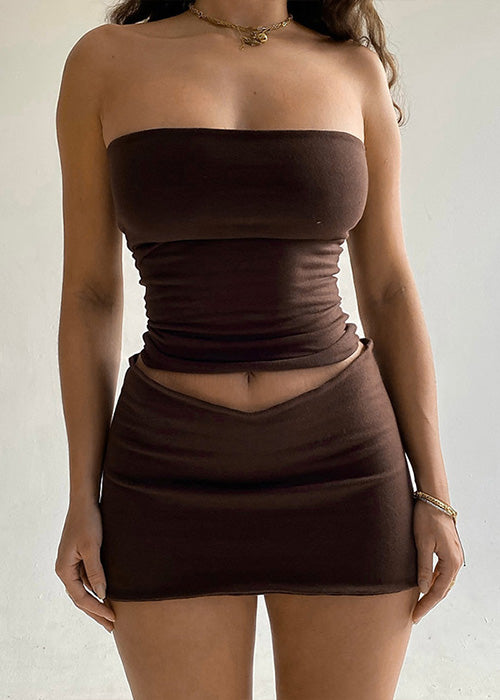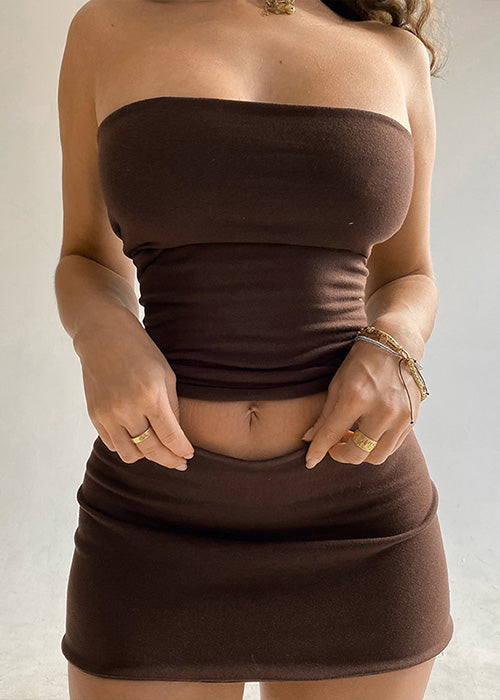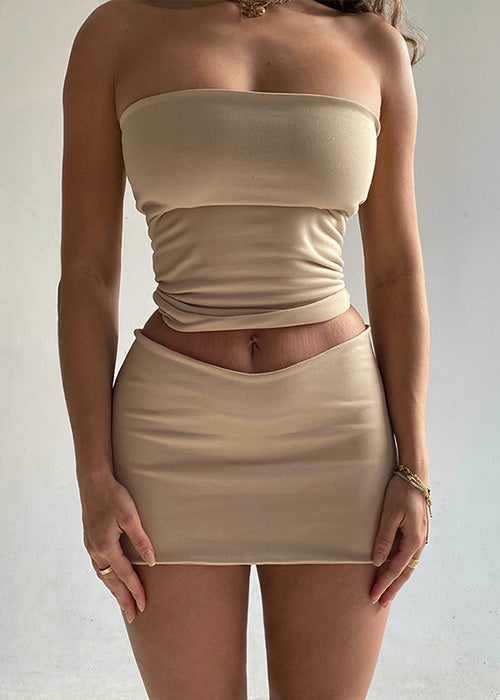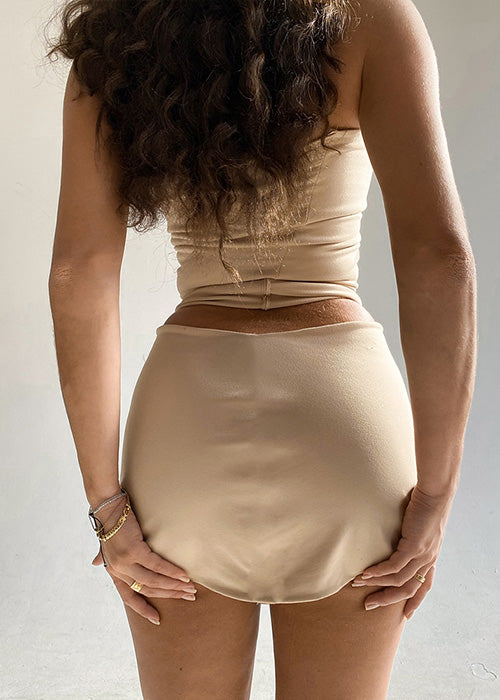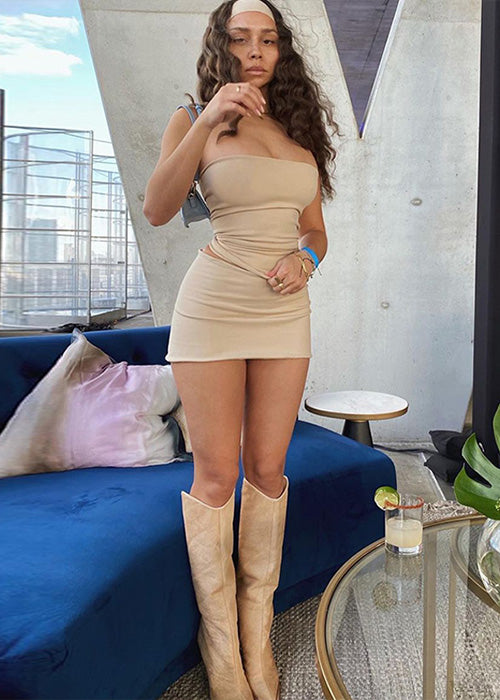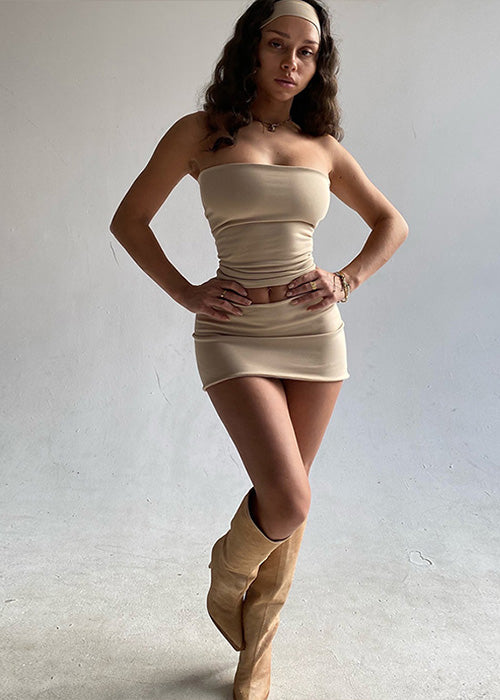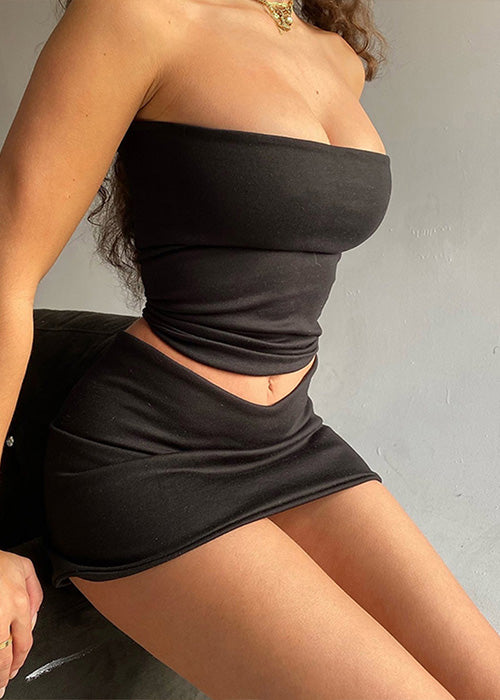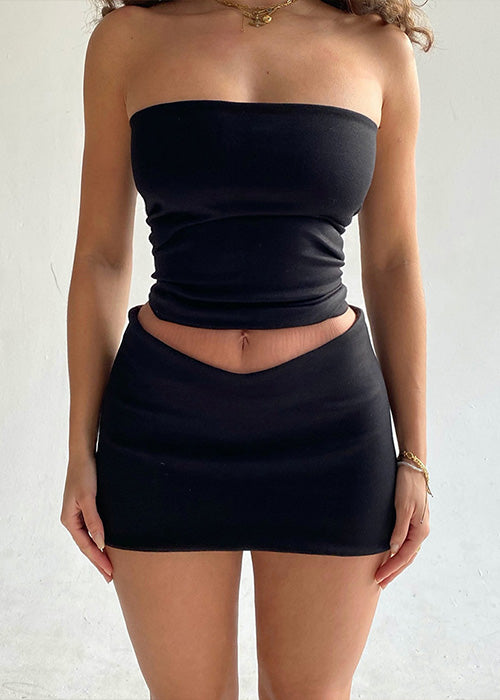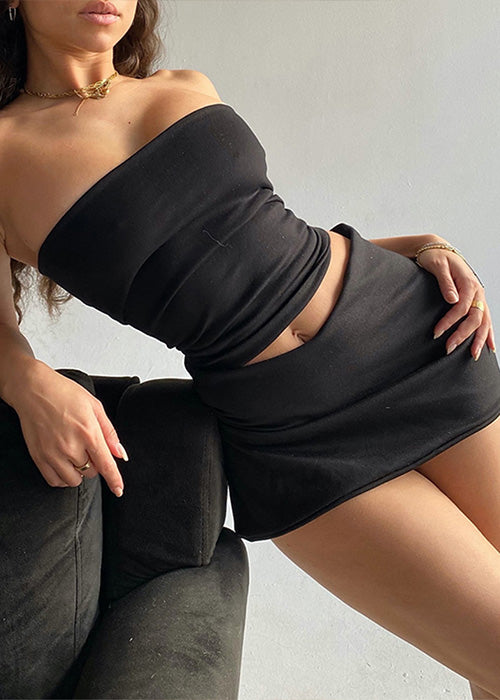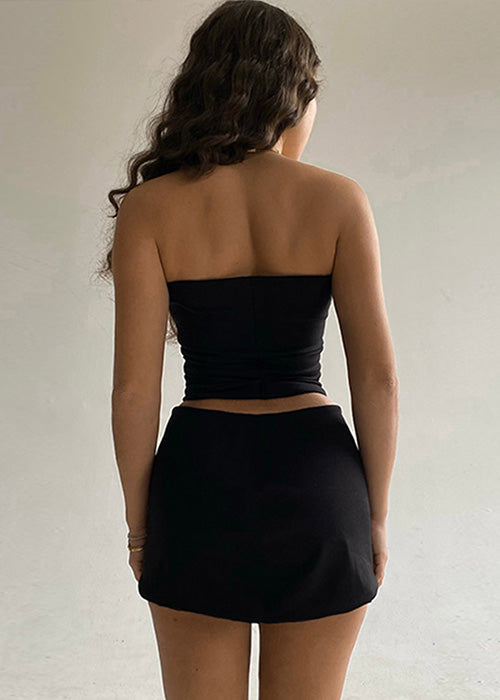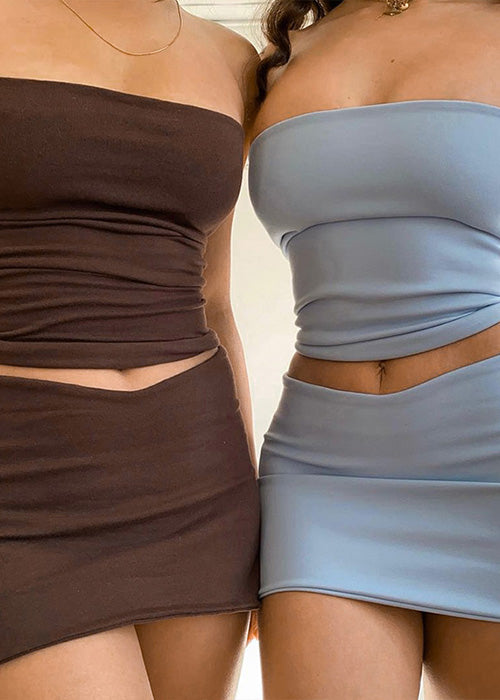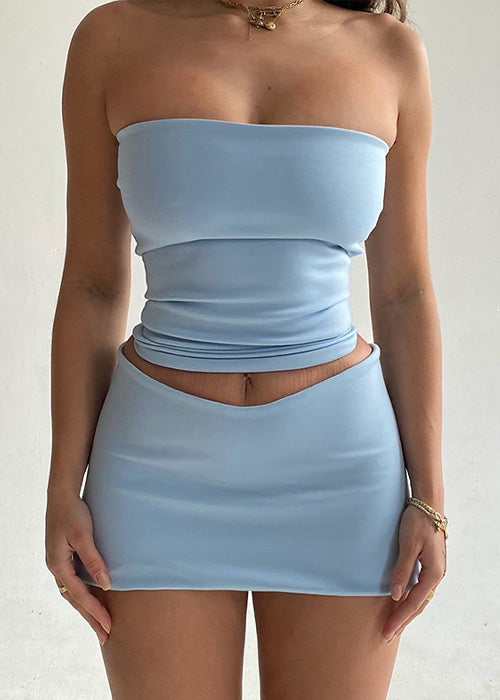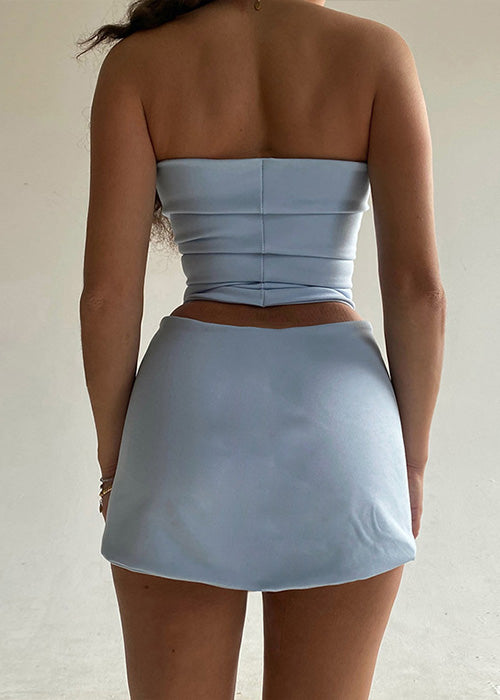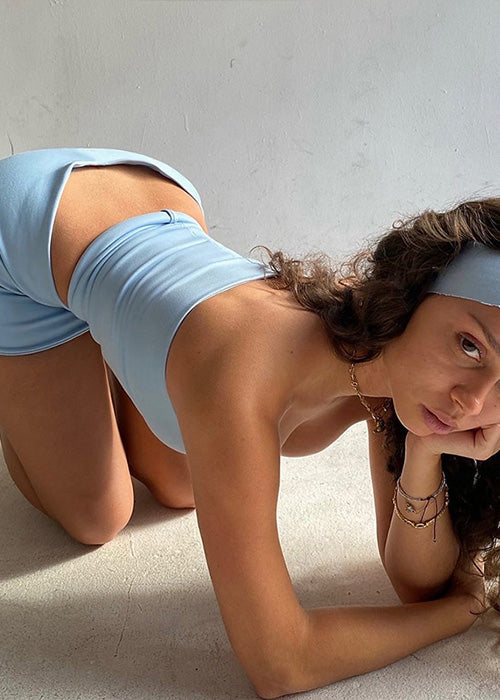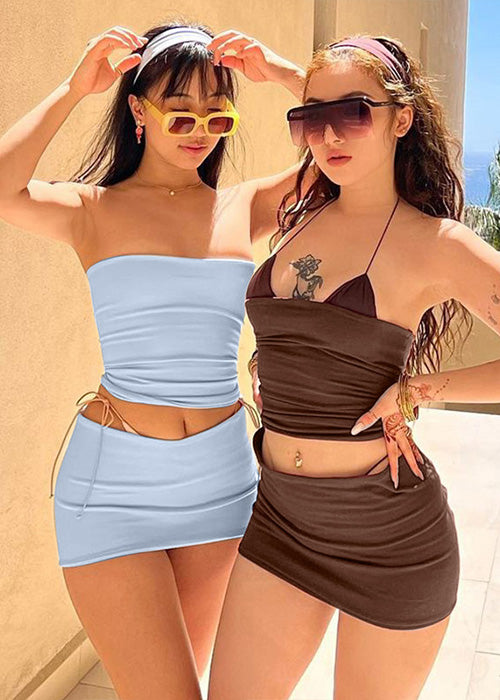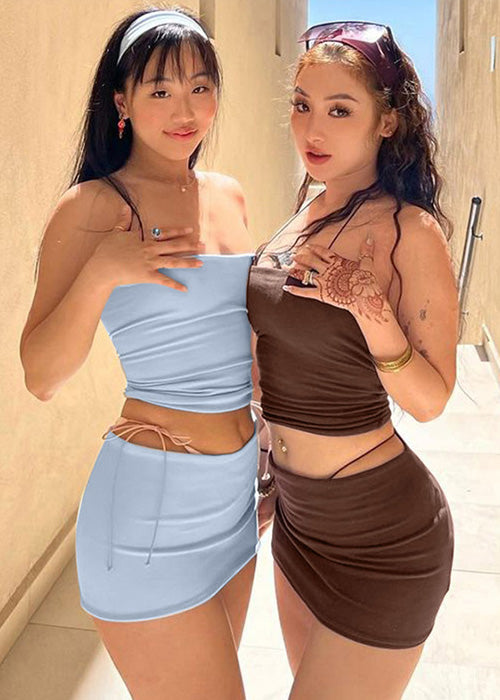 Y2K Summer Sets
✔️ Free and Secure Worldwide Delivery
💜-15% off with code BLACKMONTH15
Free
shipping
Customer
service
Secure
payment
Contact
us
Add your own personal touch with the sheer force of your Cyber Y2K garments, thanks to these comfortable Y2K Summer Sets
Spring/Summer Collection
Pleasing to wear
Synthetic fiber
Complete set
4 editions
The outerwear aesthetic of the 2000s to complete your outfit
Choosing your outfit for the day can't be improvised, and matching your bottoms to your top is a task often taken lightly. However, everyone deserves to dress well, which is why we present this Cyber Y2K set. Available in four editions, but with interesting special features for fashion-conscious women. Let us tell you why you should choose this set with its crop top and skirt.

Firstly, the outfits you're looking at are a natural match for the rest of your outfit. In fact, don't waste any more time thinking about whether you want to wear blue jeans, black cargo pants, a graphic tee with paiellets or which zip-up jacket you should choose: this set does the work for you, all you have to do is wear it and feel the comfort when this fashionable 2000s ensemble is worn.
Y2K Summer Sets : Perfect outfits to compliment your build and figure
At first glance, it's blatantly obvious that this bottom is a mini skirt, and that her crop top is a sleeveless top, but. What about their textile composition? It's a good idea to know what the bodycon skirt and top are made of before they end up in your wardrobe with your other outfits. So let us unpack the textile fibers that go into these garments.

First of all, it's good to know that underwear and lingerie will be worn lightly thanks to comfortable garments like this set. Made largely from polyester, this sleeveless garment with strapless collar will rarely wrinkle. In fact, the polyester used for its construction fortifies the ensemble, while guaranteeing a pleasurable wear experience. What's more, the synthetic fibers absorb very little sweat, and dry quickly after machine washing.
The Y2K Summer Sets bring a feminine Y2K look to your daytime ensemble
The remarkable ease with which a 2000s set can be assembled, and the time saved, is inordinate. However, there's something we haven't told you yet. Something essential for putting together a complete outfit: the other Cyber Y2K relentless garments and accessories. In the next few lines, you'll discover what this two-piece garment can do to envelop you in a soft aura. Y2K Sets get stronger with time, so check out a few best practices

To accompany this Y2K Summer Sets in the best possible way, know that accessories from the 2000s must be worn in the best possible way. For example, don't hesitate to wear jewelry such as necklaces and rings. If you like exclusivity, you can also wear bracelets. If you like exclusivity, you can also wear bracelets, but take wide shoes such as heels, rather than sneakers or dress shoes. Finally, it's a nice change from sweatshirts, hoodies or other bottoms (like vintage-inspired jeans) that need to be belted (preferably with a Y2K belt).