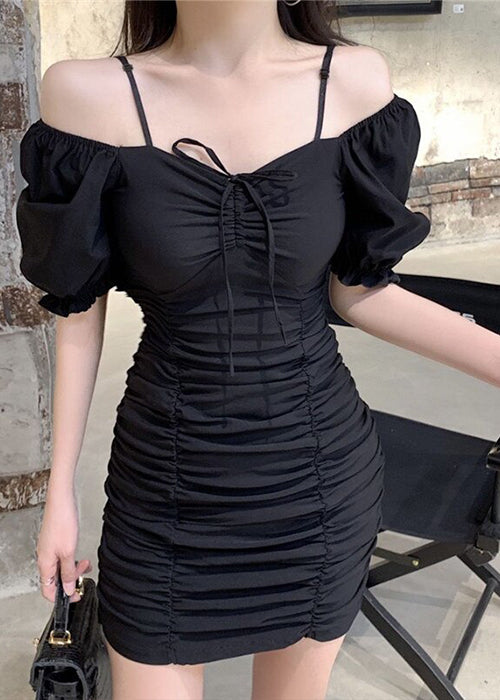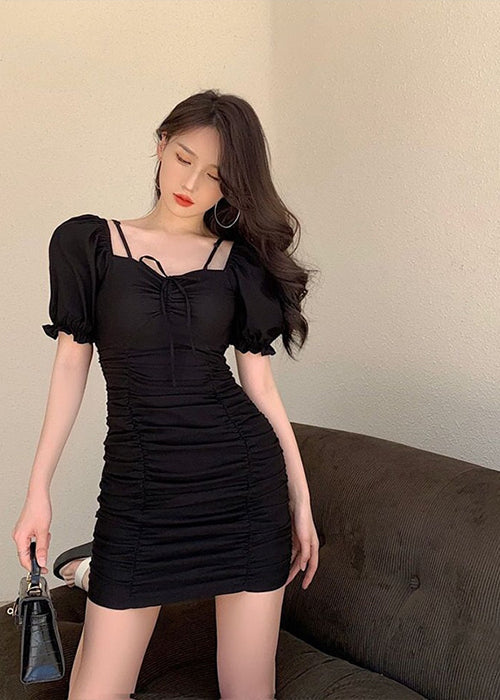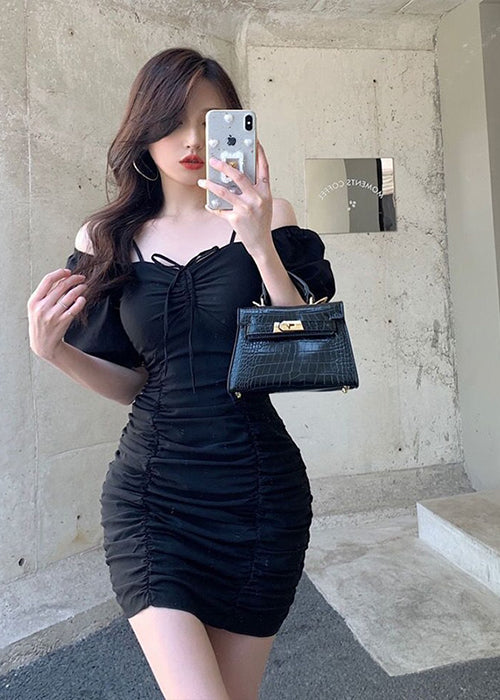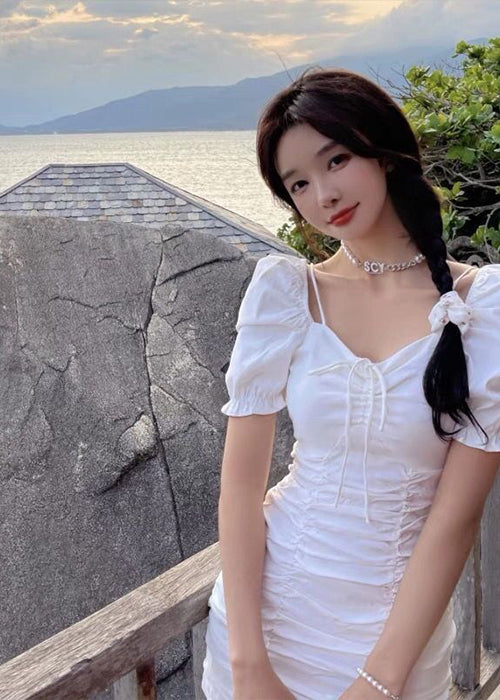 Y2K Summer Dresses
✔️ Free and Secure Worldwide Delivery
💜-15% off with code LASTMONTH15
Free
shipping
Customer
service
Secure
payment
Contact
us
Impose a look that is both classy and aesthetically pleasing with this Y2K Summer Dresses
Pleasant to wear and comfortable
Spring and Summer selection
Reinforced materials (fortified polyester)
Party and nightclub dresses
Advanced customization (available in two editions)
A Blast from the Past with a Contemporary Twist
In the ever-evolving world of fashion, there is a resurgence that has caught everyone's eye: A Blast from the Past with a Contemporary Twist. The Y2K trend is back, and it's making a bold statement. A blend of classic early 2000s flair and contemporary styling creates a timeless yet fashionable look.
Y2K Summer Dresses combine luxury and comfort to create a fashionable look. These dresses effortlessly blend elements like flattering silhouettes, knit fabrics, sleeveless designs, and delicate lace detailing. From fitted minis to flowing maxi dresses, they offer a wide range of options, catering to the diverse tastes of fashion-conscious women.
For those who appreciate versatility, Y2K Summer Dresses can be styled in countless ways. Pair them with casual sneakers, chic skirts, or layer them under trendy jackets and coats. As for footwear, the Y2K vibe is all about embracing both shoes and boots in unique styles. These dresses are perfect for slipping under sweaters or cardigans, adding an undeniably feminine touch to any ensemble.
Accessorizing is key in the Y2K Summer Dresses revival, and the options are endless. Consider incorporating statement bags and a fashionable wallet, along with watches, bracelets, necklaces, and rings that complement your personal style. This trend is all about self-expression, so feel free to mix and match to create a look that's uniquely yours.
From Runways to Street Style: Y2K Summer Dresses Take Center Stage
It's no secret that Y2K Summer Dresses have taken the fashion world by storm. From runways to street style, these dresses have unequivocally taken center stage. Their adaptability and charm are undeniable, making them a favorite choice for fashion-forward women.
The Y2K revival seamlessly blends elements from the past with a contemporary flair. The denim and prom dress aesthetics, often combined with knit materials, create a fresh and exciting look. The result? An array of dresses that are effortlessly stylish and eminently wearable.
Y2K Summer Dresses embrace a variety of styles, from casual to chic, making them suitable for numerous occasions. The designs incorporate features such as sleeveless cuts, charming lace detailing, and a mix of skirt lengths to cater to individual tastes.
When it comes to layering, Y2K Summer Dresses are the perfect canvas for experimenting with different combinations. Add on-trend jackets, coats, and sweaters for that perfect blend of modern and retro. Complete your outfit with a variety of shoe and boot options.
The accessory game is strong in the Y2K revival. Experiment with statement bags, wallets, and an assortment of jewelry like watches, bracelets, necklaces, and rings to create a unique ensemble that captures the essence of this trend.
In summary, the Y2K Summer Dresses trend is all about celebrating the past while embracing the present, and it has firmly secured its place at the forefront of fashion.
Y2K Summer Dresses: Where Comfort Meets Couture
In the realm of women's fashion, one trend has taken the scene by storm, merging the best of both worlds: Y2K Summer Dresses. This movement is all about striking a perfect balance where comfort meets couture, resulting in an aesthetic that's as flattering as it is trendy.
Y2K Summer Dresses bring together the best elements of the early 2000s with a contemporary twist. Flattering silhouettes, knit fabric, and sleeveless styles make these dresses stylish and comfortable. Intricate lace adds elegance, creating the perfect look for the modern woman.
2000s Summer Dresses offer unparalleled versatility. From mini dresses that exude casual elegance to flowing maxis that embody timeless chic, there's something for every fashionista. These dresses are perfect for pairing with trendy skirts, layering under fashionable jackets and coats, and enhancing your footwear game with stylish shoes and boots.
When it comes to accessorizing, the Y2K trend has you covered. Explore a world of statement bags and chic wallets to complement your dress. Elevate your style with striking watches, bracelets, necklaces, and rings, reflecting your individuality and making a fashion statement.
In essence, Y2K Summer Dresses are the epitome of contemporary fashion with a nod to the past. Combining comfort and couture, Y2K Summer Dresses provide an effortless, alluring look.
Things to know about these Y2K Summer Dresses

Versatile Wardrobe Essential: Y2K Summer Dresses are the epitome of versatility, serving as an essential cornerstone of your seasonal wardrobe.
Effortless Elegance: These dresses exude an air of understated elegance, making them an ideal choice for various occasions.
Flattering Silhouettes: The designs are carefully crafted to enhance and flatter your unique silhouette, ensuring you look and feel your best.
Stylish Necklines: Y2K Summer Dresses offer a variety of necklines, from sweetheart to square, adding a dash of flair to your outfit.
Layering Versatility: They pair seamlessly with chic cardigans or long-sleeve tops for added style and warmth during transitional weather.
Diverse Lengths: Whether you prefer a flirty mini or an elegant midi or maxi dress, there's a Y2K Summer Dress to match your mood.
Comfortable Fabrics: These dresses often feature comfortable and stretchy materials, including spandex, ensuring ease of movement.
Effortless Styling: Mix and match with accessories like belts, hats, and oversized sunglasses for a personalized look.
Day-to-Night Transition: Y2K Summer Dresses effortlessly transition from daytime wear to nighttime chic with the right accessories.
Swimwear Cover-Up: They make for a stylish and practical swimwear cover-up for beach days and poolside lounging.
Flare and Movement: The dresses incorporate playful details, such as flared skirts, that add movement and flair to your outfit.
Ideal for Travel: Lightweight and compact, they're perfect for jet-setters, taking up minimal space in your luggage.
Casual Tees Alternative: Swap out your regular tees for a Y2K Summer Dress to elevate your casual look.
Perfect for Women: These dresses cater to a wide range of body types, making them an inclusive choice for all women.
Sunny Sandals Pairing: Team up with stylish sandals for the perfect summer ensemble, keeping your feet cool and chic.
Lingerie Layering: For a flirty twist, consider layering with elegant lingerie for a touch of sophistication.
Transcendent Timelessness: Y2K Summer Dresses embody a timeless aesthetic, ensuring they remain a staple in your seasonal collection.
Long-Lasting Garments: Quality craftsmanship ensures that these dresses remain in your rotation for seasons to come.