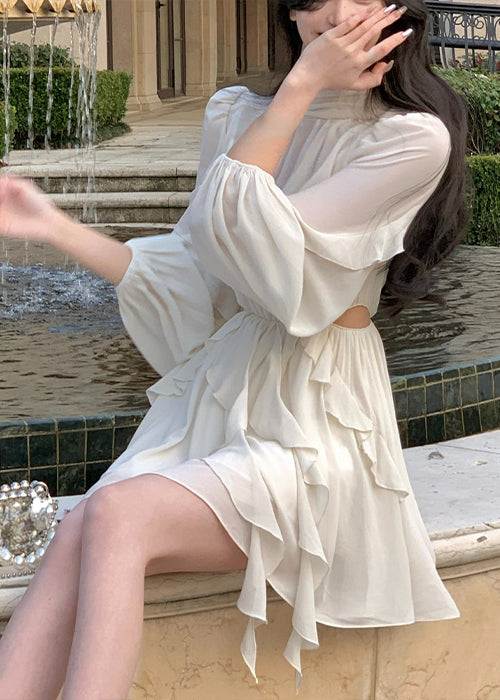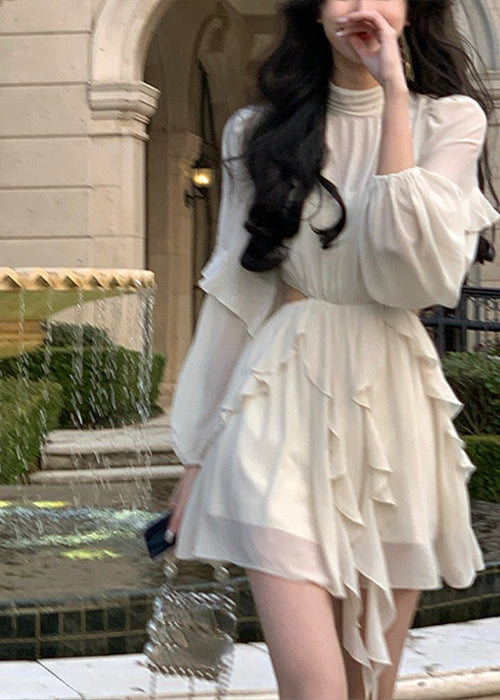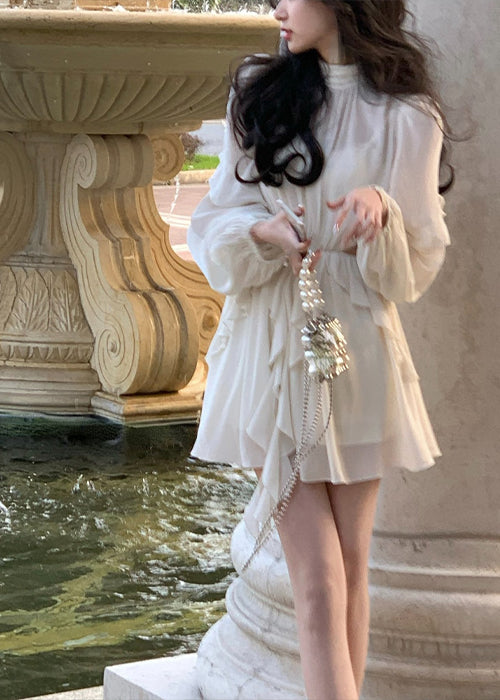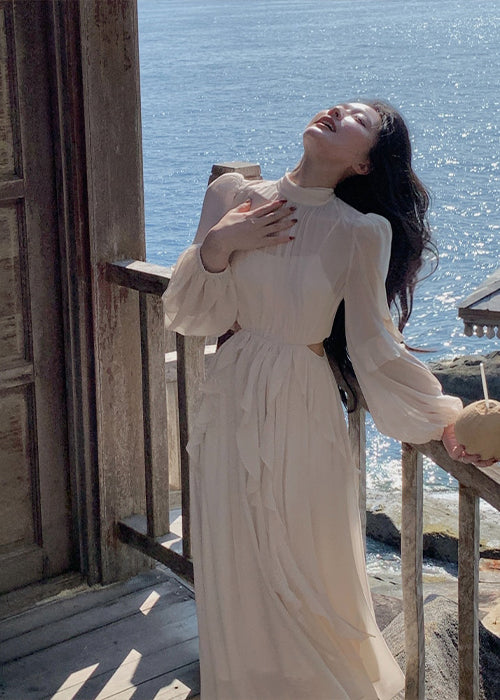 Y2K Summer Dress
✔️ Free and Secure Worldwide Delivery
💜-15% off with code BLACKMONTH15
Free
shipping
Customer
service
Secure
payment
Contact
us
Rediscover the hidden facets of 2000s clothing fashion with this Y2K Summer Dress
Wearable spring dress

Consolidated polyester compound
Not available in physical stores
Soft and caresses the skin
Perfect as an evening dress
Y2K White Dress: Embrace the 2000s Revival with Style
The Y2K White Dress is a stunning embodiment of the early 2000s fashion revival, combining nostalgia with contemporary style. This classic piece represents the essence of the era, characterized by its clean lines and minimalist aesthetic. The Y2K Summer Dress is a subtle yet sophisticated must-have for any wardrobe, providing an ideal combination of style and grace.
This Y2K Summer Dress makes a bold fashion statement that harmoniously works with denim jackets, cardigans, and even bulkier tops. You can rock it with a pair of sneakers or dress it up with heels for various occasions. The Y2K White Dress is a must-have, making it the ideal choice for those looking to embrace the 2000s revival with style.
The Summer Dress Is Your Must-Have Wardrobe Essential
The summer dress, a timeless apparel staple, is unquestionably your ultimate must-have wardrobe essential. Whether you prefer sleeveless maxi dresses for hot summer days or long-sleeve dresses for cooler evenings, this versatile piece complements your summer wardrobe seamlessly. It effortlessly pairs with denim jackets, lightweight sweaters, and even cozy cardigans, providing endless outfit possibilities.
Compliment your look with standout accessories such as statement necklaces, sophisticated rings and fashion-forward hats.Complement the look with the latest watches and fashionable shoes, making every summer day a fashion spectacle. From casual tees to elegant blouses, the summer dress adapts to your style, allowing you to feel comfortable and chic, no matter the occasion.
2000s Summer Dress Fashion: A Stylish Journey
Journey back in time to the iconic fashion of the 2000s with the resurgence of summer dress fashion. The Y2K era was known for its flirty, feminine silhouettes, and the 2000s summer dress encapsulates this style beautifully. The 2000s saw an abundance of clothing choices ranging from denim skirts to sleeveless dresses, which are making their return in contemporary fashion.
Y2K Summer Dress pairs perfectly with chunky knits, denim, and basic shirts, creating chic and effortless ensembles. Enhance your look with an array of accessories, including necklaces, rings, and earrings. Top it off with stylish hats and watches that scream retro chic. Explore 2000s summer fashion with a timeless cardigan or breezy blouse.
Things to know about this Y2K Summer Dress
Elevated Dresses Collection: Your dresses collection won't be complete without this iconic piece. It's not just a dress; it's a statement, embodying the essence of Y2K fashion with a modern twist.
Sweater Weather Friendly: When the evenings turn chilly, this dress can effortlessly be paired with your favorite cardigans or sweaters, offering a seamless transition from day to night.
Summer Wardrobe Staple: No summer wardrobe is complete without a Y2K Summer Dress. It's the foundational piece that can be dressed up or down, making it suitable for beach getaways, picnics, or even rooftop soirées.
Long-Sleeve Elegance: While short sleeves are a summer favorite, the Y2K Summer Dress offers the unique advantage of long sleeves. Perfect for those cooler summer nights and for keeping the sun at bay during daytime adventures.
Elegant Sweater Dresses: This dress is the perfect embodiment of sweater dresses. This garment offers a combo of comfortable sweater vibes and polished dress style, creating a fusion of luxury and ease.
Blouse-Style Flair:The Y2K Summer Dress features a blouse-style silhouette that provides an irresistible combination of femininity and allure.
Skinny Tee Alternative: If you're a fan of skinny tees, this dress is an excellent alternative for a change in your summer wardrobe. It offers a more complete, put-together look with minimal effort.
Chic Cardigan Pairing: Achieve effortless style with this dress and a cardigan. It's perfect for casual days out or brunch.
Flowy Skirt Design: This dress has a romantic skirt silhouette perfect for summer. The skirt sways with every step, creating a captivating, ethereal effect.
Exquisite Embroidery: The Y2K Summer Dress features detailed embroidery for a sophisticated look. The creative design gives your summer wardrobe a refined touch.
For All Women: This dress offers a flattering fit for all body types, making it a fashionable option for any woman.
Complementary Tees and Tops: Create a personalized look by layering your favorite tops beneath the Y2K Summer Dress, opening up a range of possibilities.
Effortless Outerwear Pairing: Don't hesitate to don this dress with your favorite coats, making it a seamless transition into the cooler months. It's a garment that truly transcends seasons.
Fashionable Apparel: The Y2K Summer Dress isn't just an item of clothing; it's a statement piece of fashionable apparel that can instantly elevate your style game.