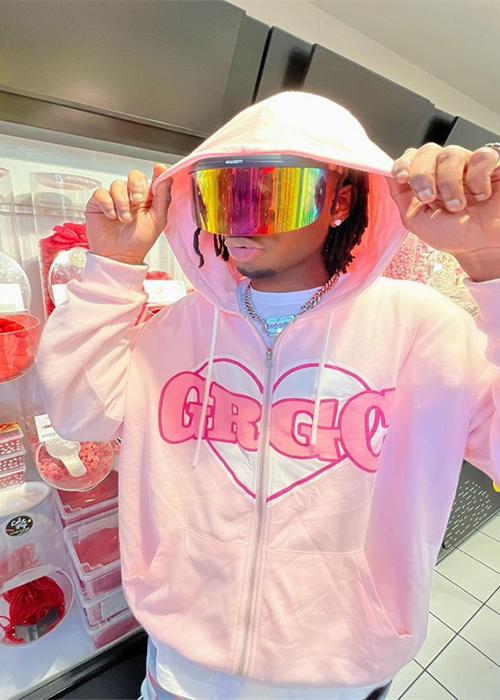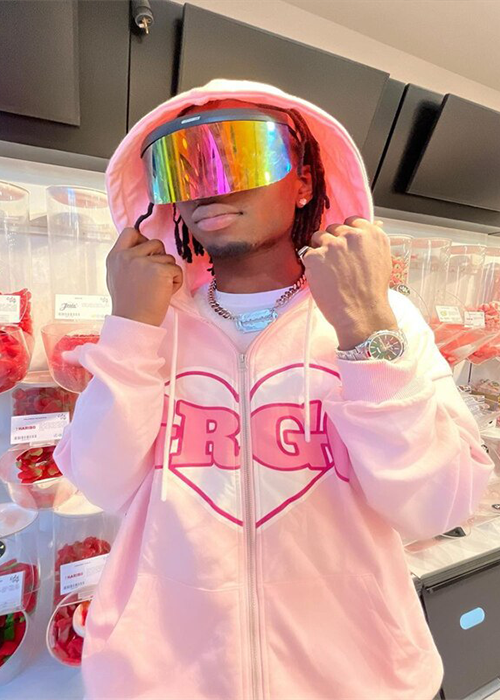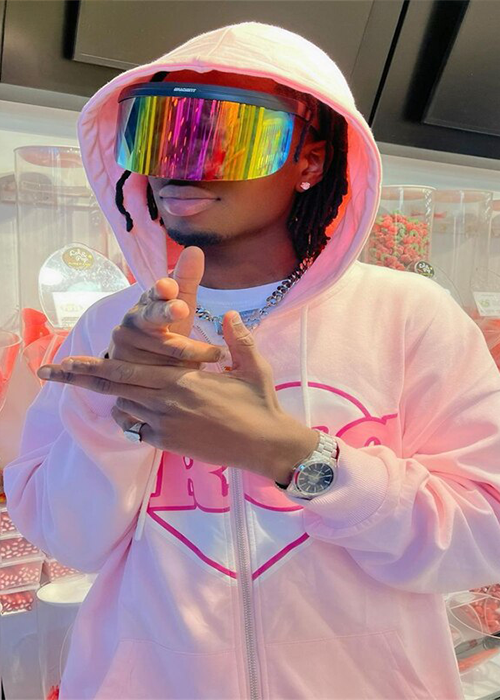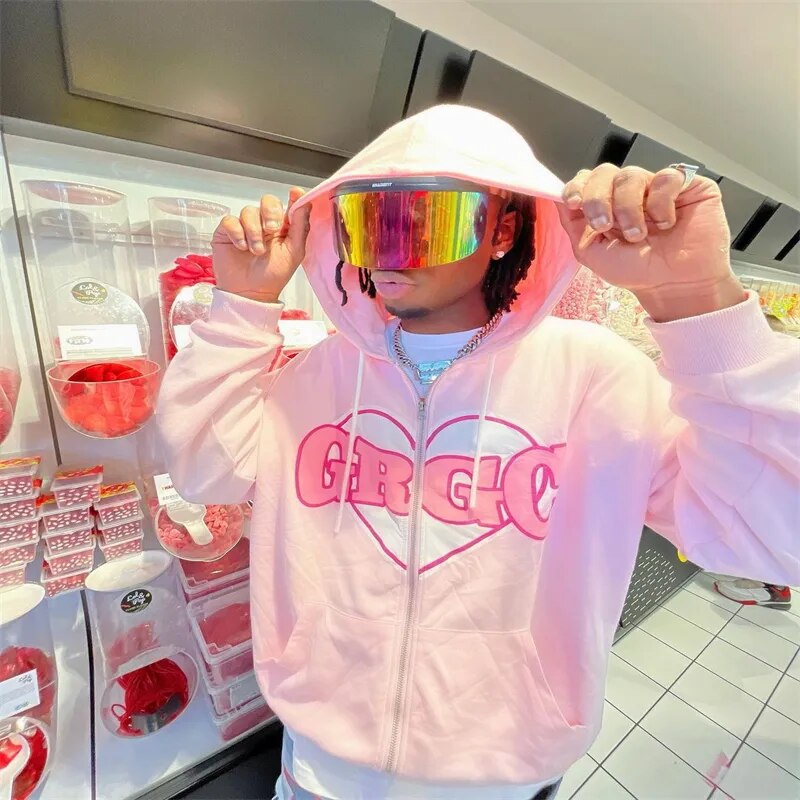 Y2K Pink Hoodie
✔️ Free and Secure Worldwide Delivery
💜-15% off with code LASTMONTH15
Free
shipping
Customer
service
Secure
payment
Contact
us
Impose a stylish yet comfortable outfit now with this Y2K Pink Hoodie

Spring/Autumn selection (

Unisex

)

Drip Drip look from the 2000s

Cotton caressing the skin
Freedom of movement
Exclusively available online
Dazzle the world now with the Y2K Pink Hoodie
When we think of the 2000s, many images come to mind: flip phones, CD-ROMs, reality TV shows, and of course, Y2K fashion. This era marked a fascinating transition from the end of the millennium to the beginning of the 21st century, bringing with it a unique and memorable aesthetic.
Among the iconic pieces from this period, the "Y2K Pink Hoodie" stands out as a symbol of retro style that is making a strong comeback today.
This hoodie provides a trendy, cozy fit. Perfect for everyday errands or a fun night out, pair with dark-blue skinny jeans for a timeless and flattering look. Complement your casual style with a printed denim jacket for added flair The 2000s Pink Hoodie is made from a lightweight cotton blend, offering a comfortable, breathable fit that gives you the freedom to move. Its stylish design ensures a timeless look you can enjoy for years to come.
An old (and new) classic: The pink hooded jacket
The pink hooded jacket, often referred to as the "Y2K Pink Hoodie," is a true testament to the cyclical nature of fashion. Originating from the early 2000s, this iconic piece of clothing has made a remarkable comeback in recent years This hoodie is a timeless piece that bridges the gap between classic and modern. Combining style and comfort, the Y2K Pink Hoodie offers a reliable wardrobe staple for every season.
It's a timeless fashion that transcends generations, connecting those who embraced it in the early 2000s to a new, younger audience. Satisfying nostalgia and inspiring joy, Y2K Pink Hoodie serves as a reminder of a simpler time.
Wake up your style with the stylish Hot Pink hoodie from Y2K
In a world where fashion trends are constantly evolving, there's something refreshingly bold about embracing a piece that doesn't just follow the latest fad but instead sets the tone for a whole look. The timeless hue of hot pink is associated with boldness and self-expression.

This jacket from the 2000s, when combined with khaki cargo pants, creates a effortless yet fashionable casual look. Cargo pants are a fashionable choice this season and will take the appearance to the next level. Completing the outfit with white sneakers provides an incredibly comfortable and timeless ensemble.
If you want to create a more sophisticated look, you can wear this hoodie with printed slim-fit pants. Unique prints distinguish your style from others.
The secret advantages of this pink Hooded Sweatshirt
Modern style with vintage touches: the Y2K Pink Hoodie perfectly embodies the retro aesthetic of the 2000s, while remaining in tune with the times, making it a trendy choice.
Adaptability: You can customize your look depending on the accessories you pair with the hoodie, making it suitable for a variety of occasions.
Easy care: Most hoodies are easy to care for, making them a practical option for everyday wear.
Radiance and confidence: The hoodie's bright pink color draws attention and exudes bold self-confidence.
Versatility: It can be worn in a variety of ways, whether with jeans for a casual look or paired with a dress for a dressier outfit.
Comfort: This hoodie provides optimal comfort due to its generous fit and soft construction.