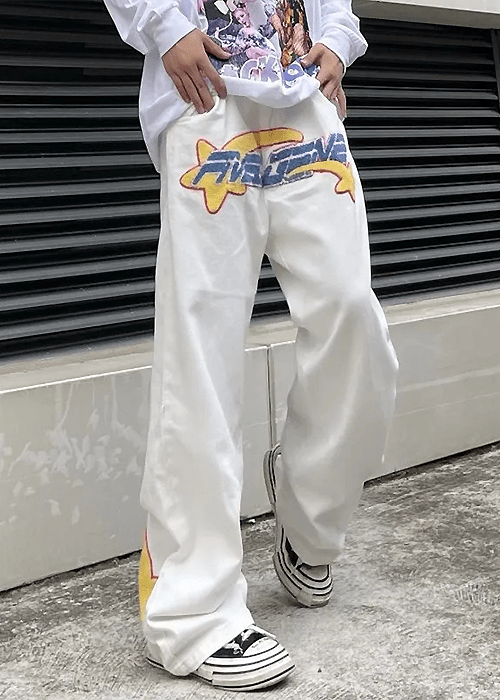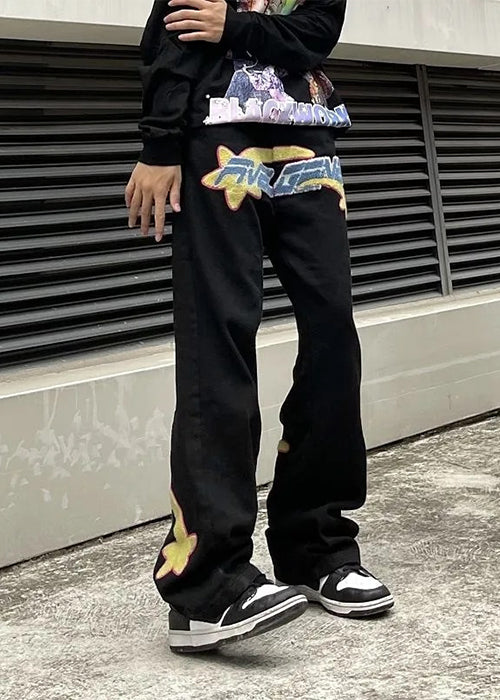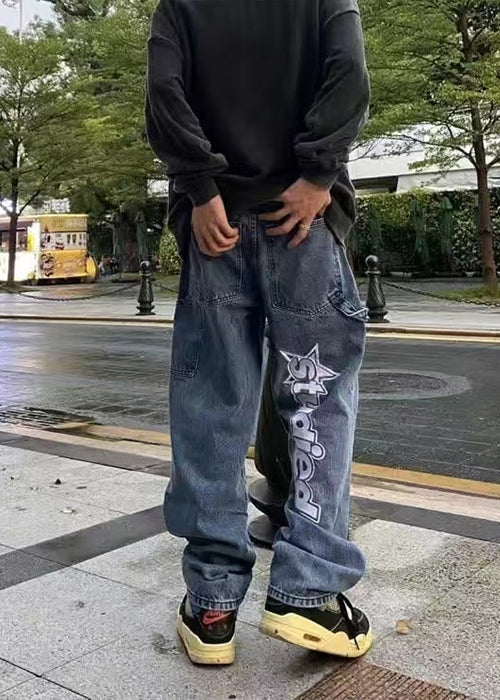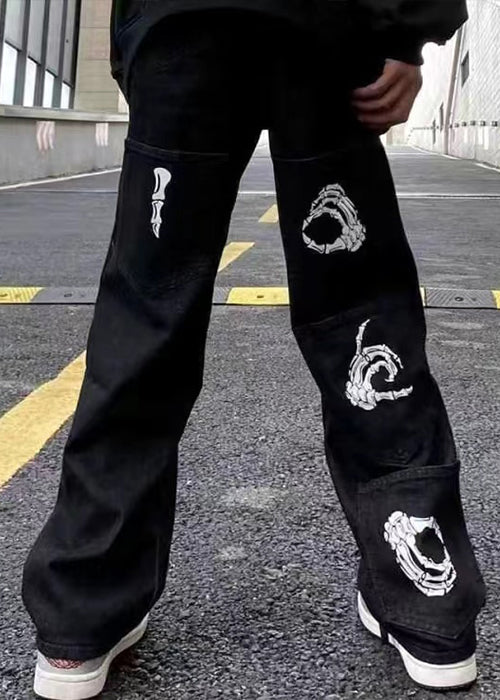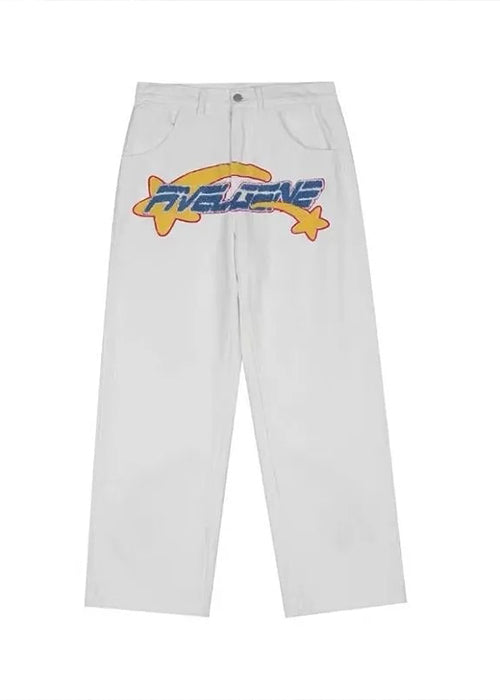 Y2K Men Jeans
✔️ Free and Secure Worldwide Delivery
💜-15% off with code LASTMONTH15
Free
shipping
Customer
service
Secure
payment
Contact
us
Wear an aesthetic and classy garment with these Y2K Men Jeans
Fun to wear
Collection y2k for men
Ultra-flexible polyester
Adapts to outfit
Four unique editions 
Y2K Men Jeans : Reveal the many benefits of these pants
Very often, when Y2K fashion is mentioned, women's clothing is projected in the eyes of fashion fans. Combining simplicity and flashy coloring, the tone of these outfits reveals a particularly memorable style. Star symbols, hearts on the sides and a dash of emo, Y2K is far more complex than it looks... That's why it's so often associated with women's clothing. With the look of an outing outfit, but the comfort of acrylic pajamas, these men's jeans have nothing to envy joggers. 

Let us tell you more in the next few parts... However, there is a sub-category of people who love Cyber Y2K style, but who are left out in the cold in most cases. Yes, we're obviously referring to men's clothing from the 2000s (or even the late 90s). That's probably why you've landed on this page talking about men's jeans, so let us unpack for you the rewards of adopting these Y2K Men Jeans in your private wardrobe right now!
The textile composition used on Y2K Men Jeans, a bottom for aesthetic men.
Let's take a quick look at these baggy jeans in two specific colors: snow star white, coal star black, relaxed fit jeans skull and studied. Each with its own charm, it would be difficult to describe them in a single sentence. But we can unpack what they're made of. Y2K Jeans are becoming more popular due to the reemerging trend in denim and the frequent fashion presence of skinny jeans in the 2000s.

With their quick and easy zipper closure and reinforced denim texture, the striking and inescapable advantage of these bootcut jeans is their longevity (whether skinny jeans or baggy pants). Ample and offering indescribable freedom of movement, these loose-fitting stockings from the 2000s offer ideal maneuverability for relaxed walking.
The possible outfit combinations offered by this Y2K Men Jeans
To make the most of the potential of these vintage-inspired denim pants, we recommend wearing long-sleeved T-shirts in bright or very dark colors. White with graphic designs on the torso will also add value to the overall outfit. Equip yourself with Y2K Men Jeans to stand out from the crowd and gain admiration.

Gaining popularity over time, once attributed to denim skinny jeans, these baggy pants are a long-term play on both the enhanced quality of jeans and fashion in general. Paired with sweatshirts, hoodies and shirts, these baggy jeans are a hit.
The compelling arguments for owning these men's pants from the 2000s
Versatility: Y2K jeans for men can be worn casually with a T-shirt and sneakers, or dressier with a shirt and smart shoes.
Current trend: Y2K styling has made a comeback in recent years, becoming one of the hottest trends.
Conversations and compliments: These jeans can spark interesting conversations and attract compliments from people who appreciate retro fashion.
Trend longevity: Since the Y2K style has become an enduring trend, investing in jeans from this era will keep you in fashion for many seasons to come.
Durability: Jeans are sturdy garments that can last a long time, making them an excellent investment.
Easy care: These jeans are low maintenance and simple to clean, making them ideal for regular use.
Comfort: Y2K jeans are generally made from high-quality fabrics that offer all-day comfort.