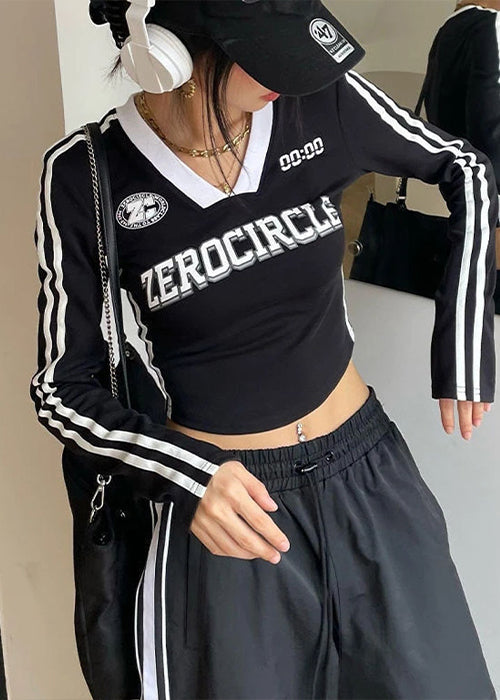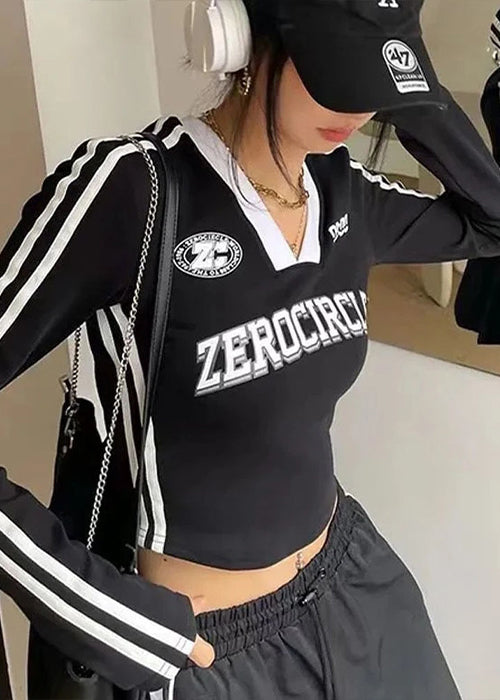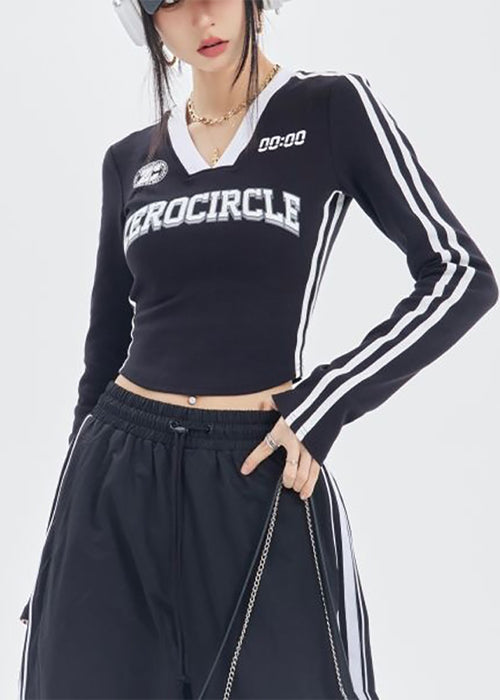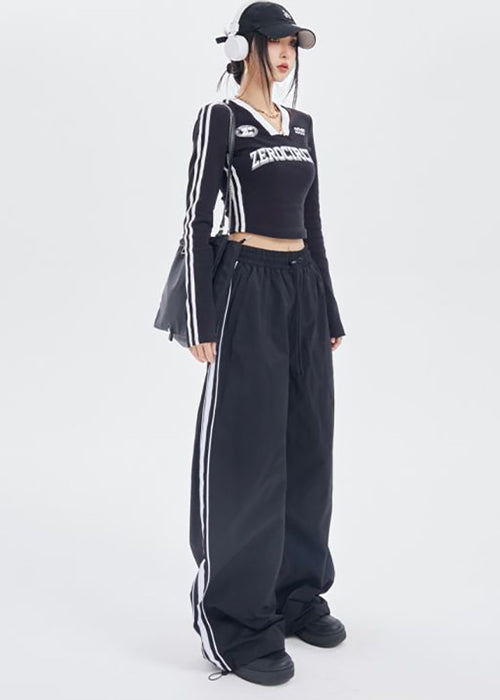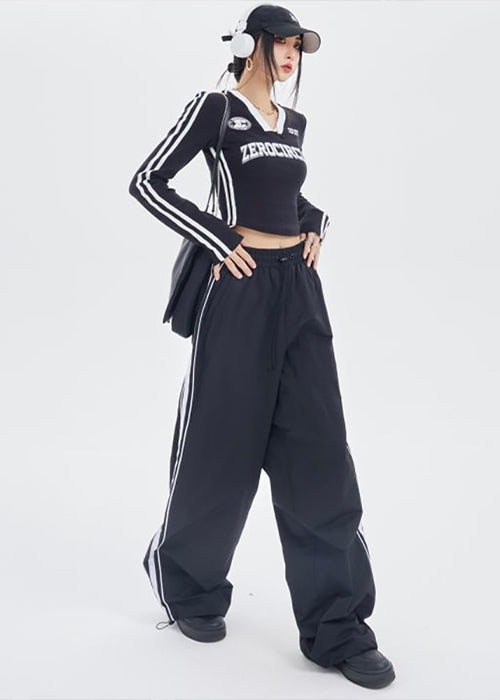 Y2K Long Sleeve Tee
✔️ Free and Secure Worldwide Delivery
💜-15% off with code LASTMONTH15
Free
shipping
Customer
service
Secure
payment
Contact
us
Y2K Chic: Embrace Nostalgia with the Hottest Long Sleeve Tee

Y2K Revival: How the Long Sleeve Tee Transcends Fashion
In the ever-evolving landscape of fashion, the garment has emerged as a timeless icon, particularly in the context of the Y2K revival. This staple piece effortlessly transcends mere trends, becoming a statement piece that speaks to the essence of a generation. With a nod to the past and a firm grip on the present, the long-sleeved tee is making waves across diverse style spectrums.
From the allure of the off-the-shoulder silhouette to the comfort of oversized fits, the Y2K aesthetic is brilliantly encapsulated in the versatility of this garment. Whether paired with contemporary joggers, reminiscent jumpsuits, or classic denim skirts, the apparel effortlessly adapts to various styles, reaffirming its status as a wardrobe essential.
As fashion enthusiasts embrace the revival of 2000s elegance, the long-sleeved tee takes center stage as a canvas for expression. This revival extends beyond the conventional, with pocket tees, embroidered detailing, and off-shoulder variations adding a touch of individuality to this classic piece. The interplay between waist-accentuating silhouettes and the relaxed vibe of hooded versions further amplifies the adaptability of the long-sleeved tee in today's fashion narrative.
2000s Elegance: Redefining Fashion with the Long Sleeve Tee
Step into the realm of 2000s elegance, where the long-sleeved tee stands as a defining element in the modern fashion landscape. No longer confined to casual wear, this iconic garment has undergone a transformative journey, emerging as a key player in redefining contemporary elegance.
The off-shoulder allure of the Y2K Long Sleeve Tee introduces a subtle yet impactful touch of sophistication. Embrace the nostalgia of the 2000s with oversized fits, knit tops, and the resurgence of joggers, all converging to elevate the humble tee into a style statement.
Explore the intricacies of modern femininity with off-the-shoulder and embroidered variations, offering a fresh perspective on traditional silhouettes. From pullovers to sleeveless renditions, the long-sleeved tee effortlessly adapts to the ever-changing demands of contemporary fashion, proving its enduring relevance in the wardrobes of fashion-forward individuals.
00s Long Sleeve Tee Trends Taking Center Stage
In the fast-paced world of fashion, the tee has once again seized the spotlight, with 00s trends reclaiming their place at the forefront of style. As we witness a resurgence of iconic elements, this wardrobe staple emerges as the focal point, weaving its way through the dynamic tapestry of fashion with unparalleled versatility.
Tailored silhouettes featuring embroidered accents and a variety of necklines offer a custom look. The Y2K Long Sleeve Tee is perfect for expressing your unique style.Activewear meets street style as joggers and knit tops seamlessly integrate into the 00s fashion narrative, reinforcing the enduring appeal of this classic piece.
The evolution of the tee-shirt extends beyond conventional boundaries, influencing not only casual wear but also outerwear. From cropped variations to layered aesthetics with vests and cardigans, the possibilities are limitless. Dive into the 00s resurgence, where the long-sleeved tee reigns supreme, taking center stage in the ever-evolving world of fashion.
What you need to know about this Y2K Long Sleeve Tee

Versatile All-Season Appeal: The Y2K Long Sleeve Tee seamlessly transitions from summer to winter, making it a year-round wardrobe staple.
Effortless Elegance: This tee exudes a timeless charm, effortlessly elevating your style with its classic yet contemporary design.
Fashion Fusion: With its unique blend of Y2K aesthetics and modern trends, this tee merges the best of both worlds, creating a fashion-forward statement piece.
Signature Silhouette: The tee boasts a flattering silhouette that complements all body types, offering a confident and stylish look for any occasion.
Colorblock Mastery: The Y2K Long Sleeve Tee features expertly curated colorblocks, adding a playful and dynamic element to your ensemble.
Crewneck Comfort: Designed with a comfortable crewneck, this tee provides a cozy yet chic feel, perfect for casual outings or dressing up for a night out.
Raglan Chic: A classic raglan silhouette brings unique style to this long sleeve tee, elevating it with a subtle sporty sophistication.
Pleated Panache: Intricate pleating details enhance the overall appeal, adding a touch of panache to your outfit for a look that's both refined and unique.
Floral-Print Flourish: Embrace the beauty of floral prints with the Y2K Long Sleeve Tee, bringing a touch of nature-inspired elegance to your wardrobe.
Day-to-Night Transition: Effortlessly shift from day to night with this tee, whether paired with jeans for a casual day look or styled with a blazer for a night on the town.
Loungewear Luxe: Experience the epitome of comfort without compromising style—perfect for lounging at home or stepping out in relaxed sophistication.
Understated Glamour: The Y2K Long Sleeve Tee adds a dash of understated glamour to your wardrobe, ensuring you stand out with subtle sophistication.
Hoodie Harmony: Layer up in style with this tee, easily pairing with hoodies, jackets, or blazers for a versatile and trendy ensemble.
Sweater Weather Ready: Crafted for comfort, this tee embraces sweater weather with a cozy feel that doesn't compromise on style.
Sartorial Innovation: Incorporating asymmetrical elements, the Y2K Long Sleeve Tee showcases sartorial innovation, making it a must-have for those who appreciate unique fashion.
Ribbed Detailing: Elevate your texture game with ribbed detailing, adding a tactile element that enhances the overall aesthetic of the tee.
Short-Sleeve Chic: While it's a long sleeve tee, the Y2K design incorporates short-sleeve chic, offering a playful twist on a classic style.
Crop-Top Cool: Experiment with trends by effortlessly styling this tee as a crop top, showcasing your fashion-forward sensibilities.
Cardigan Compatibility: Pair the Y2K Long Sleeve Tee with cardigans for a cozy and stylish look, perfect for cooler days and chilly evenings.
Womenswear Wonder: Designed with the modern woman in mind, this tee is a testament to the wonders of contemporary womenswear, blending comfort and style seamlessly.