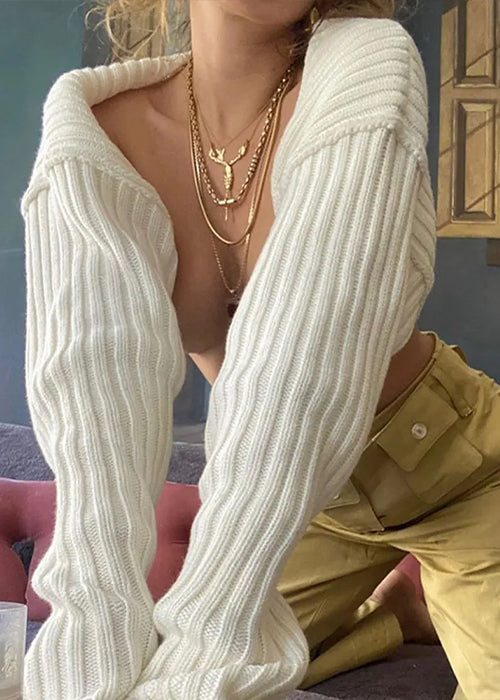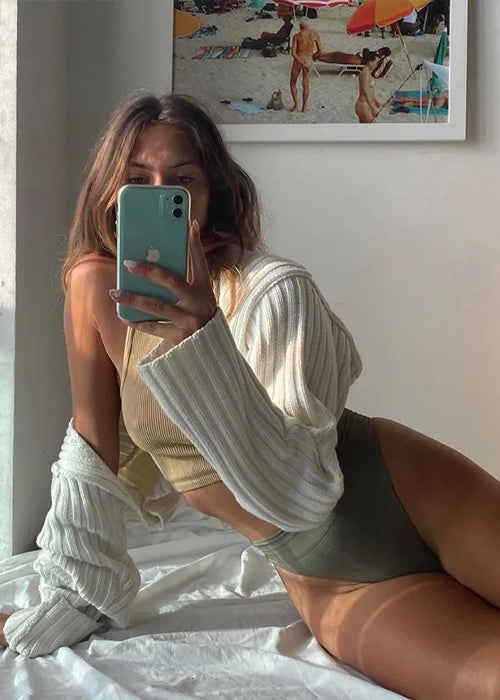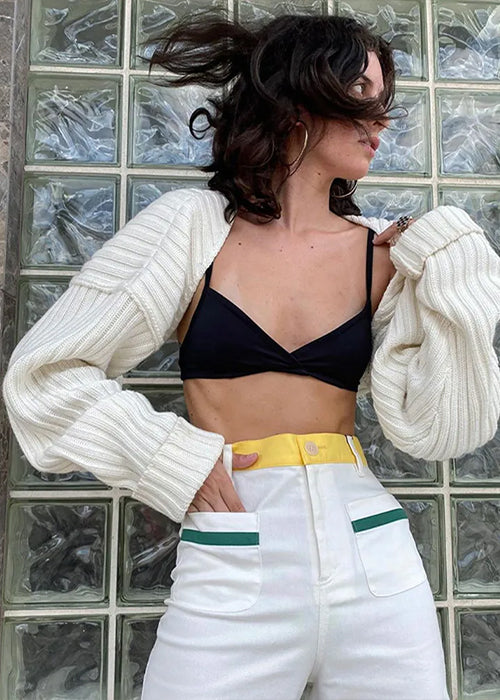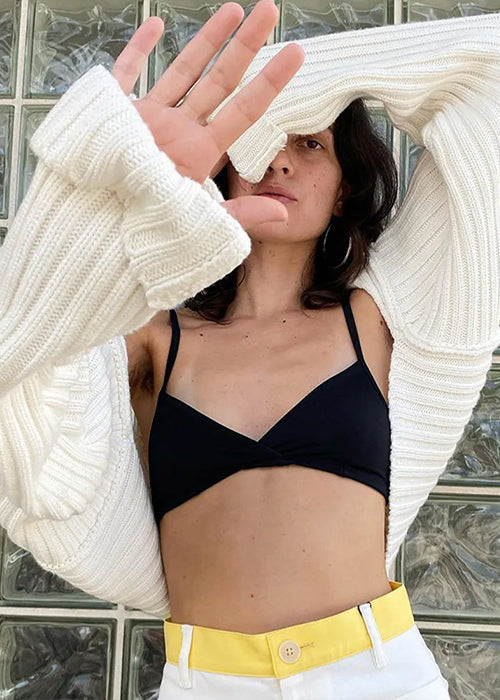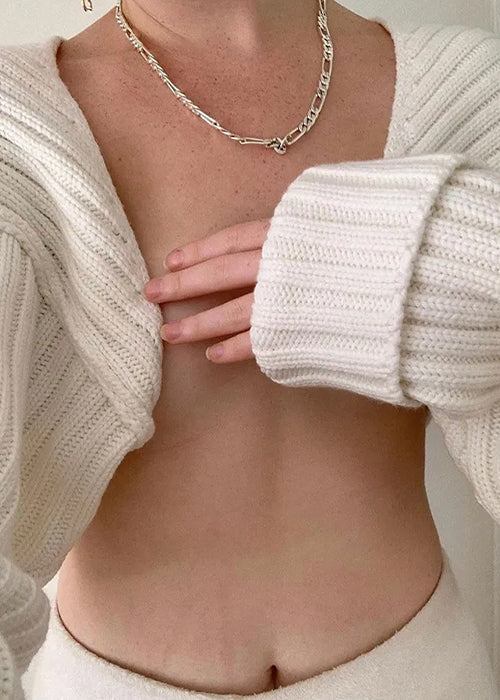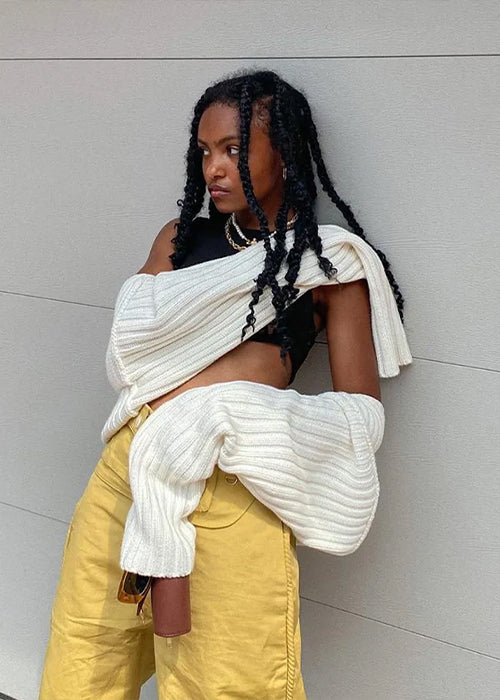 Y2K Knitted Sweater
✔️ Free and Secure Worldwide Delivery
💜-15% off with code LASTMONTH15
Free
shipping
Customer
service
Secure
payment
Contact
us
Design a bespoke outfit with this Y2K Knitted Sweater at your side
Autumn/Winter Collection
Reinforced and consolidated Cotton
Fortified Polyester
Not available in physical stores
Easy to put on, deep comfort of movement
Nostalgic vibes: Y2K Knitted Sweaters for today's fashionistas
When it comes to fashion, it's often said that everything old eventually becomes new again. That's precisely the case with the Y2K Knitted Sweaters.
The White Knitted Sweater features revolutionary design and fabric from the early 2000s - an iconic fashion statement. Its unique composition of ribbing, cabling, and thicker-knit fabric create a contemporary style which is both classic and current.
Opt for a contoured or relaxed silhouette that best complements your figure. Y2K is perfect for all-day comfort, and looks great with jeans, leggings, or skirts. Choose from crew-neck, hooded, or shawl-collared designs to create a bold statement.
Y2K Knitted Sweaters boast an extensive selection of hues and designs. Choose between stripes, textured designs, V-necks, and ponchos for every event. Create a timeless look with Y2K.
Get ready for 00s Fashion fever with the knitted sweater
Y2K fashion is making a comeback, and one of the quintessential pieces of this era is the knitted sweater. It's time to get ready for a wave of 00s fashion fever, and these sweaters are at the forefront of the trend.
Merino wool and cashmere knits bring a touch of luxury to your wardrobe, providing not only style but also warmth during the colder months. The Y2K Knitted Sweater offers an up-to-date aesthetic, ideal for creating a range of looks; from leggings to long-sleeved shirts, this garment will provide an eye-catching element for any ensemble.
Discover a spectrum of neckline designs to complement your personal style. Classic crew necks, turtlenecks, and cowl necks offer increased styling flexibility. Create an inviting atmosphere with a chunky cable-knit knitwear, or add a touch of relaxed chic with an oversized silhouette.
The Y2K Knitted Sweater isn't limited to just pullovers; you can find stylish cardigans, shawl-collar vests, and even sleeveless tunics that capture the essence of the 00s. Pair them with skirts or layer them under jackets for a look that's both trendy and comfortable.
A closer look at 2000s Knitted Sweaters: Trends and Tips
The early 2000s brought us a unique array of fashion trends, and the knitted sweater was undoubtedly a standout piece. As we take a closer look at 2000s knitted sweaters, it's evident that these classics are enjoying a well-deserved resurgence.
Also, the Y2K knitted sweaters boast intricate detail through alternating cable, ribbed, and chunky knitting stitches, combined to form striking multi-dimensional patterns. This distinct texture and style sets them apart from traditional knitwear.
The 2000s Knitted Sweater offers multiple designs, ranging from a timeless crew-neck, a snuggly turtleneck, to a timeless cowl neck style. Their versatility allows you to incorporate them into your daily wardrobe effortlessly.
One of the defining features of 00s knitted sweaters is their playful use of patterns and colors. Stripes are a popular choice, and the Y2K era often embraced textured and ribbed patterns that added dimension to these sweaters. The Y2K knitted sweater provides several cut sizes from a traditional fit to an extra-large one, accommodating any style preference.
So, if you're considering adding a touch of 2000s nostalgia to your wardrobe, keep these trends and tips in mind. Y2K knitted sweaters offer an ideal balance of aesthetics and coziness, making them a must-have for any fashionable wardrobe.
Why the Y2K Knitted Sweater is Perfect for Spring and Autumn
Versatile Transitional Piece: The Y2K Knitted Sweater is the ideal transitional piece, seamlessly taking you from the cooler days of spring to the crisp air of autumn. Its adaptable style ensures you're comfortable in changing temperatures.
Lightweight Cotton Comfort: This sweater, often made of cotton, is a comfortable alternative for those who prefer a lighter option in both spring and autumn. It's the perfect balance between warmth and breathability.
Fluffy Appeal: The Y2K Knitted Sweater features a luxuriously thick and fluffy knit that offers a toasty texture for your wardrobe. It's like having a comforting embrace during the colder months.
Chic Outerwear: Ideal for formal or informal occasions, the 00s Knitted Sweater is a fashionable pick. Offering the comfort of a cardigan with the insulation of an outerwear garment, this sweater is an adaptable option for your closet.
Crewneck or Turtleneck: With options like a classic crewneck or a snug turtleneck, you have the freedom to create different looks. The iconic styling of the Y2K Knitted Sweater guarantees sleek, on-trend fashion.
Striped and Striking: This sweater comes in several styles, including striped designs that lend a fun-loving vibe to your ensemble. You can pick between tunic and cropped options, based on your preference.
Wool-Blend Quality: The Y2K Knitted Sweater often features a wool-blend, ensuring you stay warm during cooler days without sacrificing style. It's the epitome of fashion and function.
Cardigan or Pullover: Whether you prefer a traditional cardigan style or an easy-to-wear pullover, the Y2K Knitted Sweater has you covered. Its adaptability makes it a must-have for every woman's wardrobe.
V Neck or Round Neck: With both V neck and crewneck options, you can experiment with your style. These necklines offer endless possibilities for accessorizing and layering.
Elegant Pullover: The Y2K Knitted Sweater provides a timeless look with its intricate knit designs and textures in either vest or pullover styles.