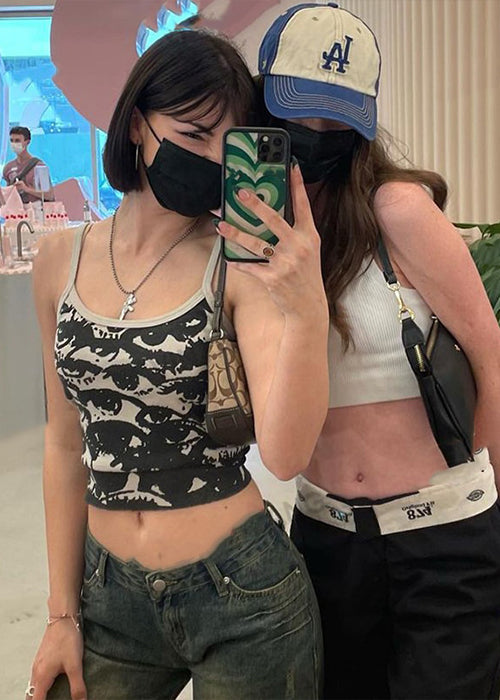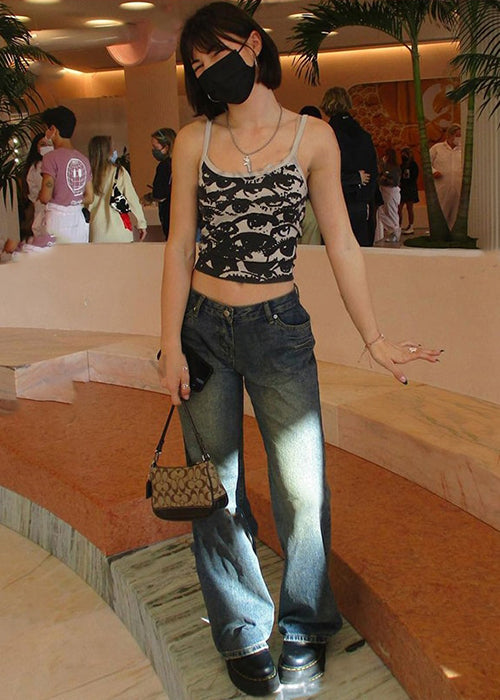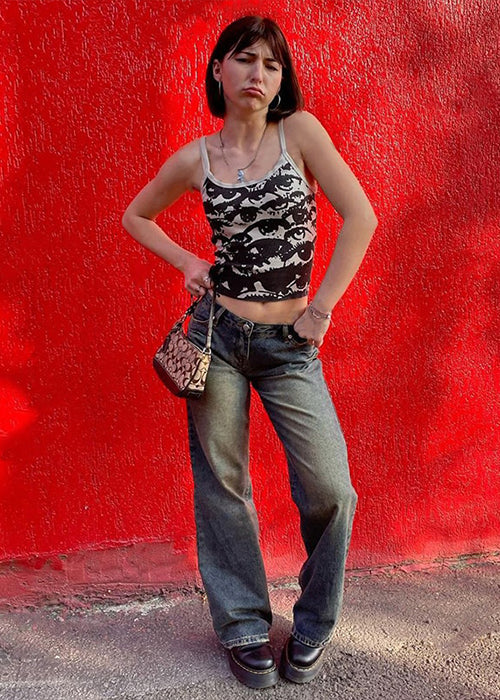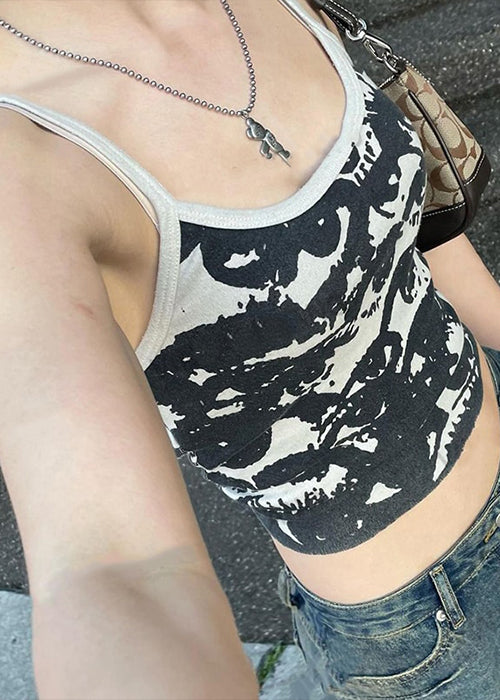 Y2K Graphic Tank Top
✔️ Free and Secure Worldwide Delivery
💜-15% off with code LASTMONTH15
Free
shipping
Customer
service
Secure
payment
Contact
us
Get a relentless look now with the Y2K Graphic Tank Top

Indescribable freedom of movement

Flexible and resistant materials (Polyester and Cotton)
Perfect summer collection
Fits perfectly to the stocking
Comfortable and pleasant to wear
Update Your Look with Y2K Graphic Tank Tops
Are you looking to give your wardrobe a fresh and trendy twist? Consider updating your style with Y2K graphic tank tops. These sleeveless tees are a fantastic addition to your summer outfit collection. 2000s graphic tank tops expertly combine classic 2000s aesthetics with contemporary design elements, making them an ideal addition to any wardrobe for everyday or dressy occasions.
Pair Y2K Graphic Tank Top with a high-waisted style of denim shorts to capture the era's unique aesthetic. For cooler weather, layer the tank with cardigans or ribbed pullovers to create a stylish, comfortable look. The embroidered designs and patterns of these tanks make them a one-of-a-kind item in your wardrobe, adding a personalized feel to any outfit.
Perfecting Your Outfit with a Graphic Tank Top
These versatile tees are not just for summer; they can be incorporated into your wardrobe year-round. Choose from multiple patterns and colors to craft the perfect look for any event.
Stylishly rock the Y2K look with this graphic tank top and high-waisted shorts. Pair with sneakers for a laid-back outfit, or opt for layers such as a cardigan or pullover for a warmer feel.
Select a graphic tank top with a sequined or embroidered design to up your style. Elevate your look by pairing the tank with a tunic, and complete the outfit with some glitzy accessories like statement necklaces and chic watches.
From casual to dressy, Y2K Graphic Tank Tops offer a range of styles to suit your wardrobe. Graphic tank tops offer a flexible look, meaning you can craft the perfect ensemble with these chic options.
Y2K Chic: How to style correctly Your Graphic Top
Y2K fashion is making a strong comeback, and what better way to embrace it than by styling your graphic top? Achieving that Y2K chic look is all about mixing nostalgia with modern flair. Graphic tank tops play a crucial role in this trend, allowing you to create bold, stylish ensembles.
To start, choose a graphic tank top that speaks to your personal style. Style with high-waisted denim shorts for a timeless appearance. Accessorize with layered necklaces and bold watches for a unique finish.
Layer Y2K Graphic Tank Top beneath a blazer or coat for a smart look. The juxtaposition of the graphic tee with the formal outerwear creates a unique and fashionable contrast.
Whether you prefer vintage-inspired dresses or laid-back tees, a Y2K graphic tank top can be the focal point of your outfit. Combine it with confidence, and you'll be turning heads with your Y2K chic style.
Achieve a Fresh Look with the Y2K Graphic Tank Top
Versatility: This tank top pairs seamlessly with a wide array of clothing items, including dresses, skirts, and trousers. A trendy and fashionable statement piece, the Y2K Graphic Tank Top is the perfect starting point for any outfit.
Sleek Silhouette: The Y2K Graphic Tank Top's figure-flattering fit avoids the bulk of other outerwear options.
Breathable Comfort: Thanks to its sleeveless design, this top ensures ultimate comfort during hot summer days, and it layers effortlessly under lightweight outerwear.
Endless Styling Options: You can easily accessorize with hats and sneakers or layer it under long-sleeve tees or activewear for a fresh twist on your outfits.
Midi Skirts Perfection: Combine this tank top with midi skirts to create a chic, feminine look that's perfect for casual outings or a day at the office.
Flattering for Women: The Y2K Graphic Tank Top is a wardrobe essential for women who appreciate comfort, style, and the freedom to experiment with their fashion choices.