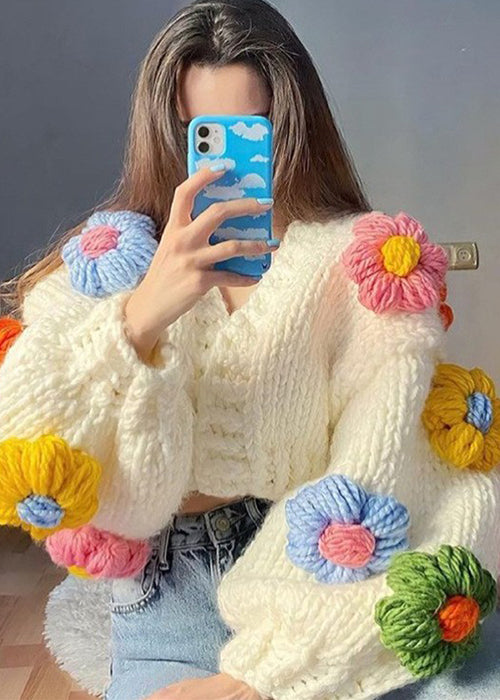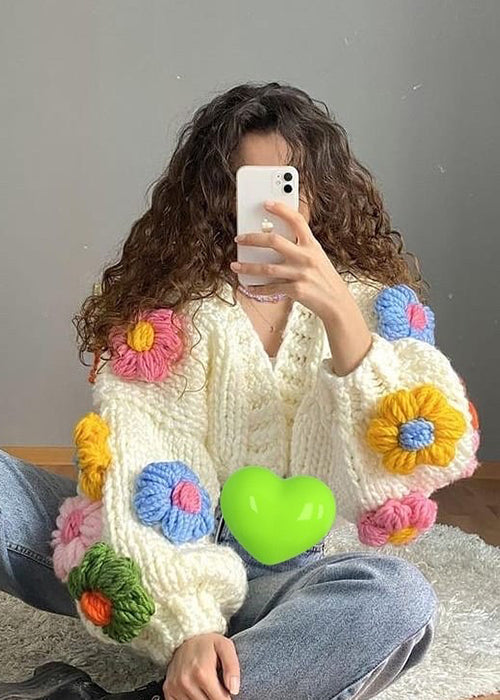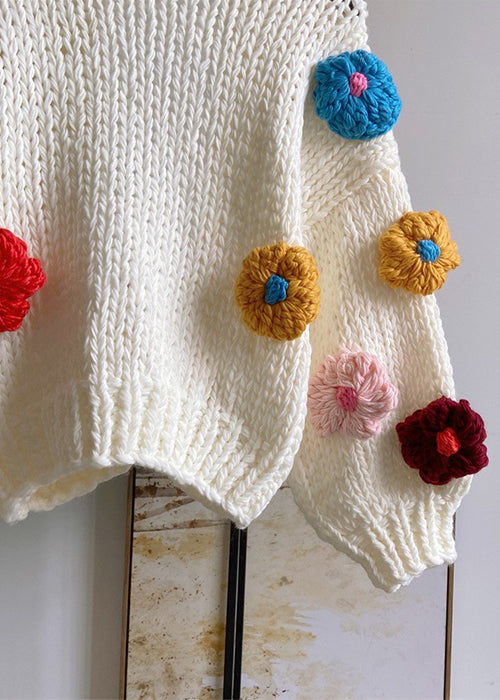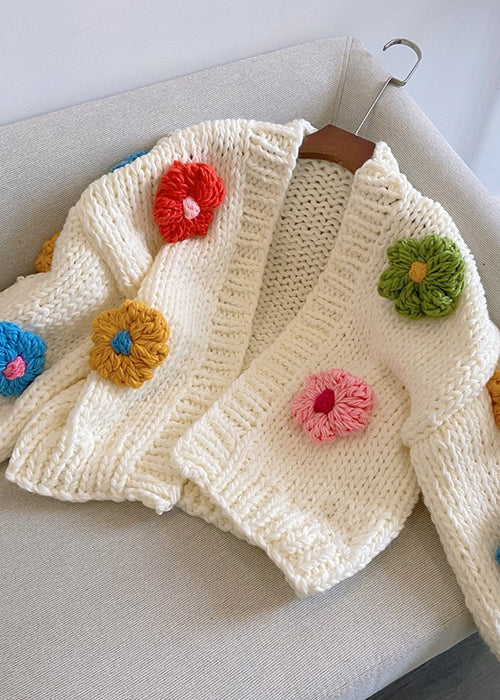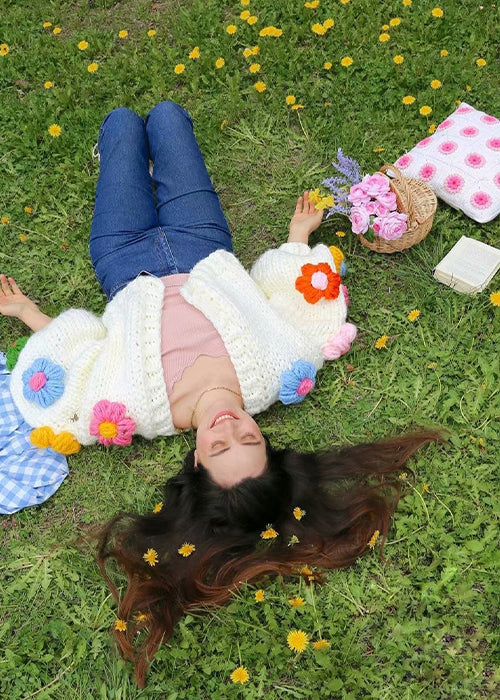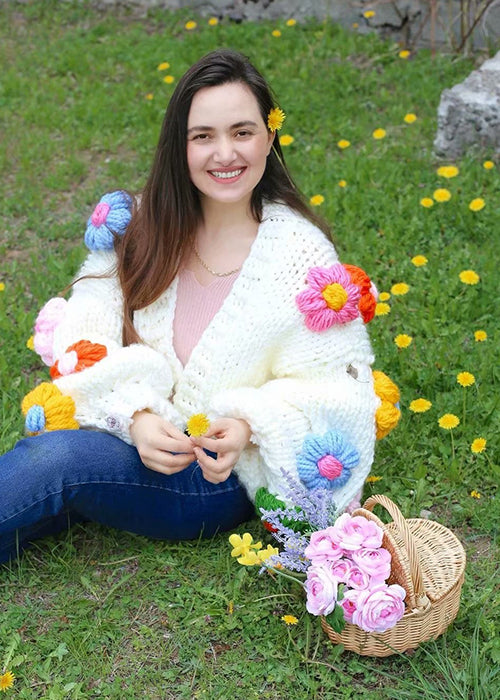 Y2K Flower Cardigan
✔️ Free and Secure Worldwide Delivery
💜-15% off with code LASTMONTH15
Free
shipping
Customer
service
Secure
payment
Contact
us
Reframe the routine that's eating away at you with this Y2K Flower Cardigan
Acrylic and ultra-soft fabric
Comfortable and pleasant to wear
Ultra-aesthetic, eye-catching flowers
Winter selection
Vintage-style top unavailable in physical stores
Y2K Flower Cardigan: embrace retro floral chic
In the fashion world, trends from the past often make a comeback, and one of the latest reappearances to captivate style enthusiasts is the "Y2K Flower Cardigan". That's why the thick garment with flower motif n is a must-have garment for all women looking for comfort and style. This knit cardigan features long sleeves and a round neckline, offering a classic, timeless fit. Its fine knit gives it a soft, lightweight texture, ideal for cool mid-season days.
Cardigan comes in navy, beige, or khaki, sleeveless or shawl collar.. Fine knit design works for any occasion. Dress up or dress down Made with lightweight wool blend yarn, this cardigan is perfect for transitioning between the seasons. Its versatility makes it a great choice for layers during colder seasons..
Dress Y2K Cardigan for any situation
This unique cardigan stands out due to its ornate characteristics, ranging from embroidery to ruffles to floral prints. Additionally, some designs feature added texture and luxury, such as lace and mohair. The Y2K Flower Cardigan is crafted with luxurious fabrics, primarily cashmere, merino wool, and viscose, providing incomparable softness and comfort.
For those who prefer artificial materials, some models are blended with polyester or nylon, offering a lightweight, low-maintenance choice. In addition to its comfort and style, the Cyber Y2K Flower Vest is also distinguished by its flattering cut. It can be worn fitted to enhance the silhouette, or loose-fitting for a more casual, oversized look. What's more, it's also available in large sizes to suit all body shapes.
Y2K Flower Cardigan: Quality and comfort combined
In short, this vest is a must-have for any woman's wardrobe. Thanks to its fine knit, fancy details and versatility, it can be worn for any occasion. This fashionable garment brings comfort and softness, and is an ideal garment to complete a stocking. Knitted fabric gives this garment a classic 2000s throwback while boasting a modern floral aesthetic.

Vintage and modern combine in Y2K Flower Cardigan, featuring a v-neck and long sleeves for layering. Its ribbed texture provides a unique touch to any ensemble, while the embroidered flower pattern revives the early 2000s charm. Team this piece with denim jackets for a timeless contrast or skirts for a fun twist.
This highly fashionable 2000s Flower Cardigan will take you on a stylish trip down memory lane. Whether combined with jeans or a striped bottom, you can take pride in looking chic and modern.