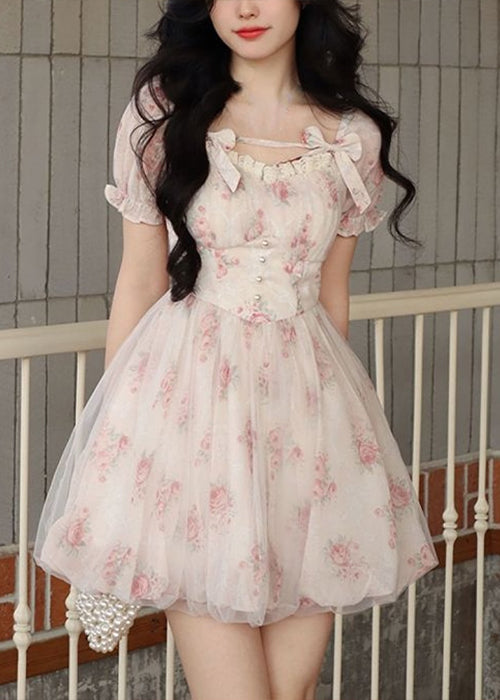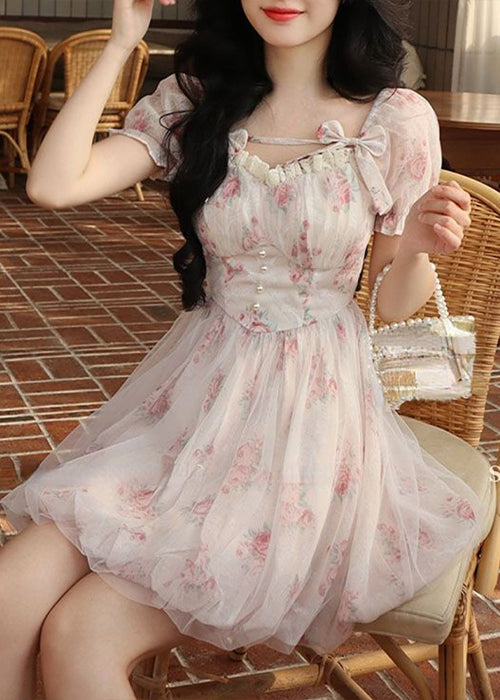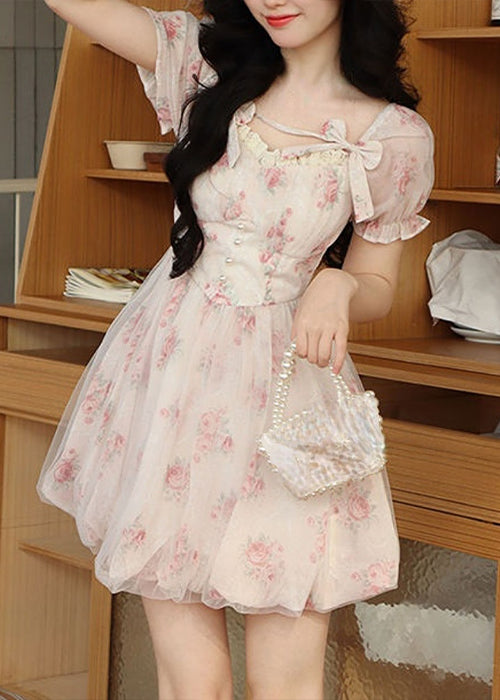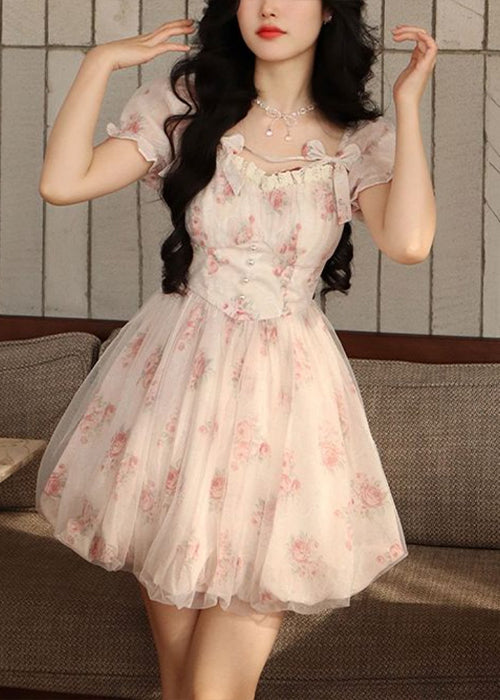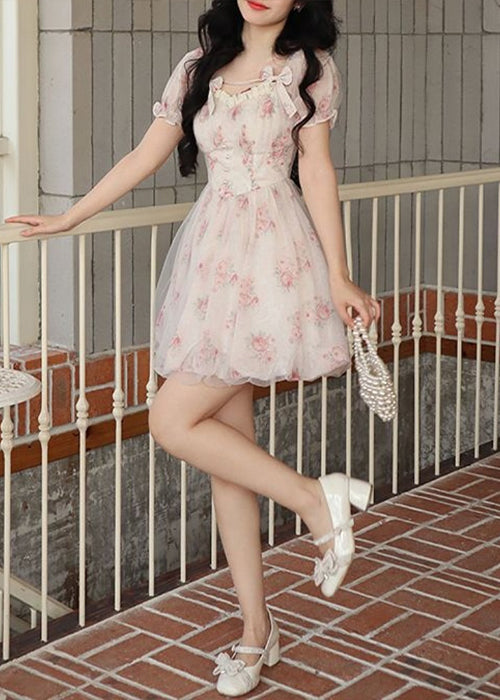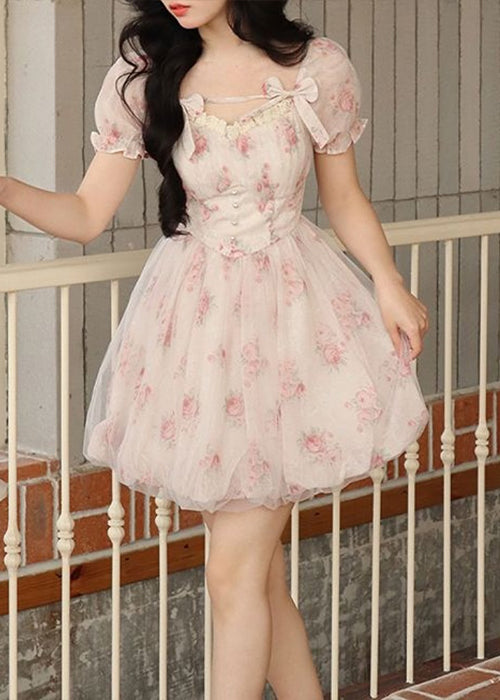 Y2K Floral Dress
✔️ Free and Secure Worldwide Delivery
💜-15% off with code LASTMONTH15
Free
shipping
Customer
service
Secure
payment
Contact
us
Go for a stunning yet understated look with this Y2K Floral Dress
Wearable and comfortable dress
Spring and Summer selection
Perfect for your personal wardrobe

Flexible polyester compound
Attracts attention and admiration with its vintage patterns
From Runway to Realway: Y2K Floral Dress Inspiration
As a fashion enthusiast, you've probably noticed the resurgence of Y2K fashion, and one key trend that has made a remarkable comeback is the Y2K Floral Dress. This versatile piece effortlessly brings the elegance and charm of the 2000s runway to your everyday realway style.
The Y2K Floral Dress offers enduring charm. With options like the long sleeve dress, swing dress, and the classic fit and flare dress, this trend adapts to various occasions and fashion sensibilities. From being an ideal choice for a chic day out to a stylish statement at a special event, these dresses are incredibly fashionable.
Floral patterns have always been synonymous with femininity and grace. Find a design that speaks to your unique aesthetic with our collection of floral print dresses. Our selection of Y2K Floral Dresses offers a variety of styles from bright pink florals to intricate patterns and subtle chiffon designs, ensuring you make a statement.
Ideal for an evening event, this maxi dress features a beautiful floral print. The flowing silhouette and the ethereal nature of the fabric give you a striking presence. On the other hand, a shorter floral print dress offers a playful and youthful vibe, making it perfect for daytime gatherings or casual outings.
Wrap dresses, party dresses, and ruffled details further expand the diversity of the Y2K Floral Dress trend. Whether you prefer spaghetti straps, a flattering midi length, or a more daring strapless neckline, these dresses let you embrace your unique style.
From garden parties to summer soirees, you can't go wrong with a Y2K Floral Dress. The beauty of these dresses is that they cater to a range of tastes, from the bold print dress enthusiasts to those who favor something more chiffon and delicate. Unlimited possibilities await.
Floral Finesse: Unlocking the Beauty of 2000s Dresses
There's something enchanting about the elegance of 2000s fashion, and no other style embodies this more than the Y2K Floral Dress. The beauty of these dresses lies in their ability to unlock the true finesse of floral patterns, making them a must-have in every fashion-forward woman's wardrobe.
These dresses are more than just fashion; they are a statement of femininity and allure. The captivating floral pattern and floral print dresses give you the opportunity to express your unique style and personality. Both the bold vibrancy of a pink floral and the delicate softness of chiffon florals speak to the beauty of the female form in these elegant dresses.
For dressy celebrations or formal events, a floral maxi is an ideal pick. Its graceful design and long length create a glamorous statement that will make you stand out. On the flip side, a smaller floral pattern dress is great for daily wear and casual activities. Its vibrant colors and fun look can bring a cheer to your outfit.
The Y2K Floral Dress trend offers versatility in terms of wrap dresses, party dresses, and a touch of ruffled detail. With options like spaghetti straps and midi lengths, these dresses are your canvas to express your fashion creativity.
Unlock the beauty of 2000s dresses with a Y2K Floral Dress. From delicate chiffon to charming midi dresses, these pieces are more than just clothing; they are a celebration of style, grace, and timeless femininity.
The Ultimate Guide to Rocking Your Y2K Floral Dress
When it comes to dressing with style and grace, few garments match the allure of the Y2K Floral Dress. This comprehensive guide will outline how to utilize this timeless style to upgrade your wardrobe and communicate your individual style.
Various Y2K Floral Dress models are available, designed to meet individual requirements. For instance, a long sleeve dress offers a sophisticated look. The swing dress and the classic fit and flare dress are perfect for those who want to embrace their inner grace and charm.
What makes the Y2K Floral Dress truly exceptional is the endless variety of floral patterns to choose from. Floral patterns and prints offer an array of possibilities, so you can show off your own style. So, discover our diverse range of floral dresses, featuring a wide array of colors and textures. Explore the beauty of these garments and make your mark today.
A floral-patterned maxi dress is ideal for formal occasions like galas or dances. This striking choice combines a flowing silhouette with the timeless elegance of floral design, making it the perfect option for glamorous moments. Conversely, shorter floral print dresses bring a playful and youthful vibe to your day-to-day fashion.
To rock your Y2K Floral Dress, consider accessorizing with a few key pieces. Wrap dresses and party dresses add a layer of sophistication, while a touch of ruffled detail or the charm of spaghetti straps can enhance your style. Choose a dress with the ideal midi length for your body shape and pair it with a complementing strapless neckline for a look that's uniquely you.
Your Y2K Floral Dress is more than just clothing; it's a statement of style, femininity, and grace. Follow this ultimate guide and unlock the potential of your wardrobe by embracing the beauty and elegance of 2000s fashion.
What you need to know before wearing this Y2K Floral Dress
Effortless Elegance: The Y2K Floral Dress effortlessly exudes an air of sophistication, making it an ideal choice for various occasions.
Embrace Your Natural Waist: With its natural waistline and elastic waist, this dress beautifully accentuates your curves, offering a flattering and comfortable fit.
Maximize Your Style: Maxi dresses are all the rage this summer, and the Y2K Floral Dress ticks all the boxes with its high-waisted, high-waist design.
Flower Power: The captivating flower-print design will have you embracing the vibrant colors of summer. Floral prints are making a big comeback this season.
Empire of Style: The empire waist of this dress ensures that you not only look stylish but also feel confident and comfortable.
Timeless Elegance: This dress brings a sense of nostalgia with its retro charm, a perfect fusion of vintage and modern elements.
Prominent Appeal: Whether you're attending a formal event or simply strolling through the park, the Y2K Floral Dress embodies a feminine allure that is sure to turn heads.
White Wonder: The white version of this dress is a timeless classic, suitable for any summer occasion, day or night.
Chiffon Chic: The floral chiffon overlay adds an ethereal touch, perfect for capturing the light and breeze of summer.
Maximize Floral Impact: The floral maxi dress option ensures that you're making a powerful fashion statement, accentuating your elegance and grace.
Lace Loveliness: For a touch of delicacy and refinement, the floral lace overlay is simply divine, adding depth and texture to your look.
Midi Magic: For those who prefer a slightly shorter option, the midi dress offers a balanced blend of style and comfort, perfect for casual gatherings.
Versatility Defined: This sheath dress can transition seamlessly from a casual daytime look to a charming party dress with a few accessory adjustments.
Sweetheart Neckline: The Y2K Floral Dress comes with a sweetheart neckline, flattering your upper body and offering an additional touch of allure.
Mini Dress Elegance: If you're in the mood for something a bit shorter, the mini-dress version is both flirtatious and fabulous.