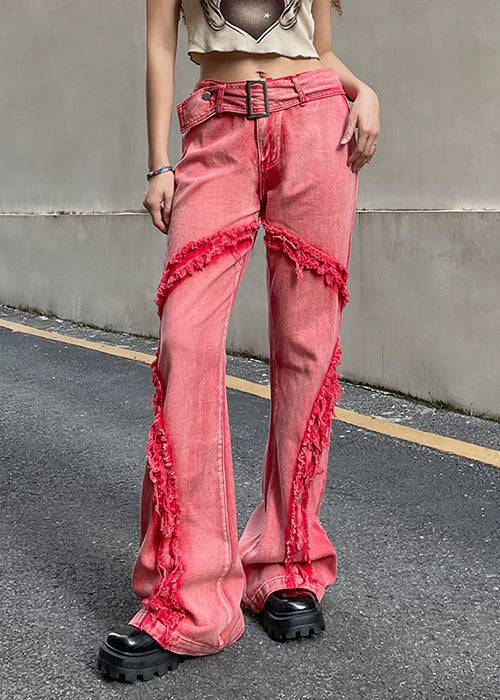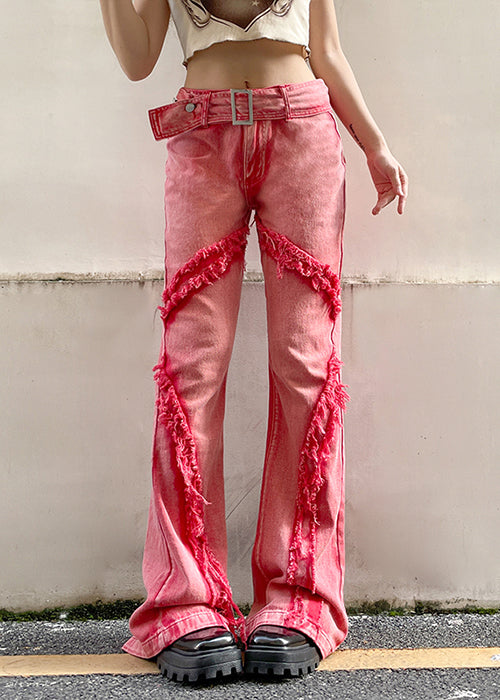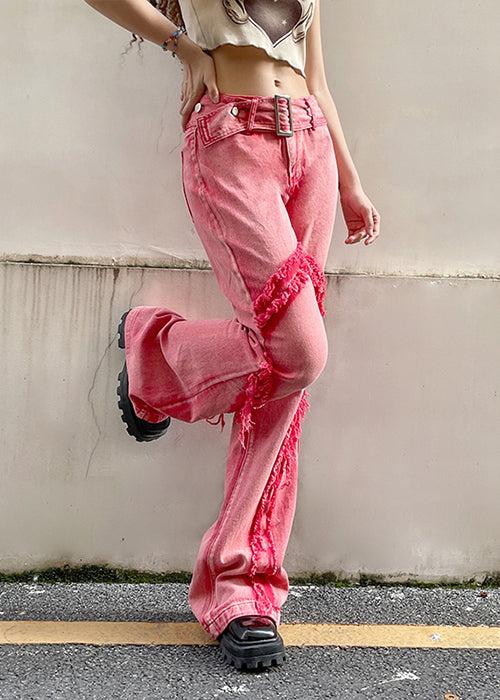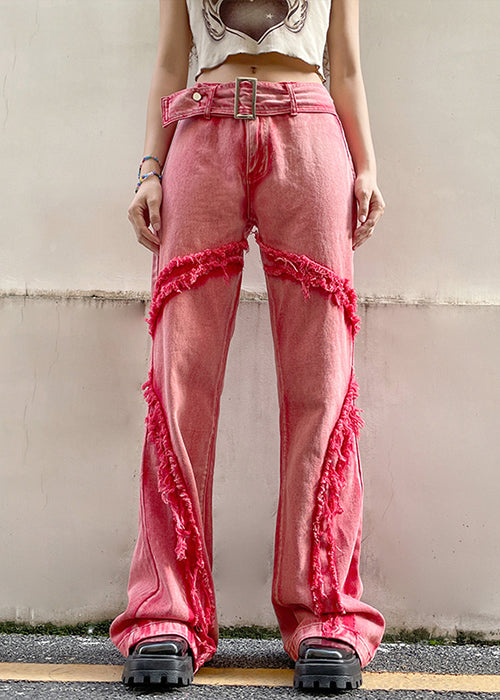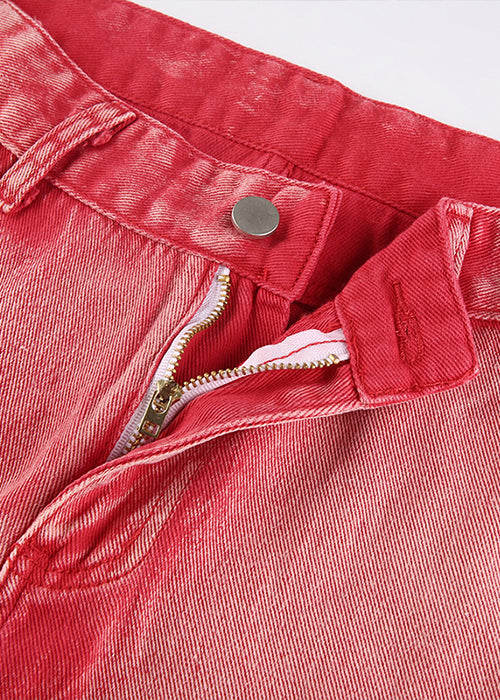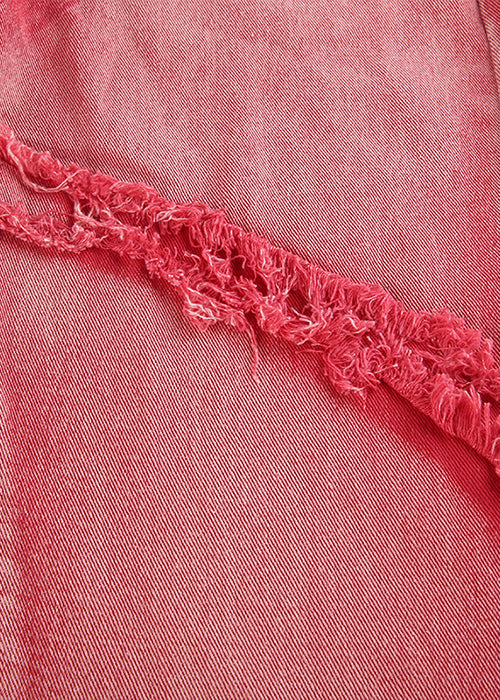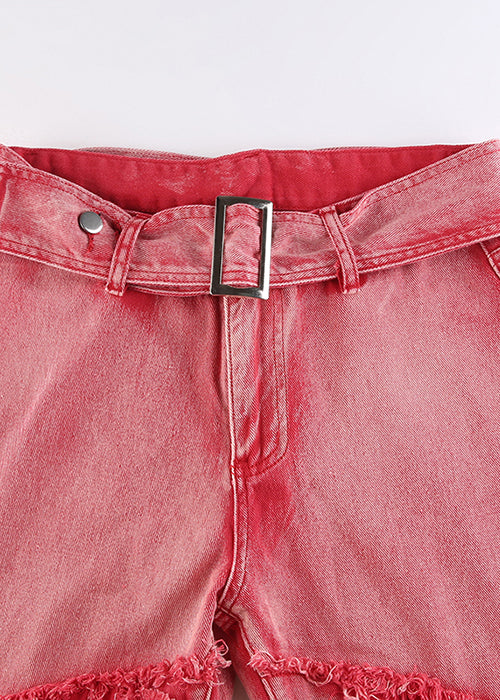 Y2K Flared Jeans
✔️ Free and Secure Worldwide Delivery
💜-15% off with code LASTMONTH15
Free
shipping
Customer
service
Secure
payment
Contact
us
Rediscover the aesthetic of the 2000s with a bottom in these Y2K Flared Jeans
Pleasant to wear
Durable spandex
Spacious pockets
Summer selection
Not available in local stores
Reviving Retro Elegance: Stylishly Embracing Y2K Flared Jeans

In the ever-evolving landscape of fashion, the resurgence of Y2K flared jeans has taken the industry by storm, redefining retro elegance with a contemporary flair. These iconic bottoms, characterized by their wide leg and distinctive flare, are making a bold comeback, captivating fashion enthusiasts with their nostalgic charm.
The allure of Y2K flared jeans lies in their ability to seamlessly blend the past with the present. From the vibrant days of the early 2000s to the current fashion scene, these jeans have stood the test of time.

Unlike the ubiquity of skinny jeans, these flared counterparts offer a refreshing departure, providing a flattering silhouette that complements a variety of body shapes. The wide leg of these jeans adds a touch of drama to any ensemble, effortlessly transitioning from casual outings to more polished affairs.
Pair your Y2K flared jeans with a range of wardrobe staples, from fitted tees and denim jackets to cozy sweaters. Experiment with different styles, mixing and matching to find the perfect balance between nostalgia and modernity. Whether it's a high-rise waist or a distressed finish, these jeans offer a canvas for self-expression, allowing you to personalize your look.
As fashion continues to revisit the classics, Y2K flared jeans stand out as a timeless choice, bringing a sense of nostalgia that resonates with the current generation. Embrace the revival of retro elegance and make a bold statement with 00s flared jeans – the epitome of style that transcends eras.
From Past to Present: The Eternal Allure of Y2K Flared Jeans in Modern Fashion
The journey of fashion through time often sees the resurrection of iconic styles, and the reincarnation of Y2K Pants is a testament to the eternal allure of these classic bottoms. Transitioning seamlessly from the past to the present, these jeans continue to capture the hearts of fashion enthusiasts with their distinctively wide leg and unmistakable flair.
As the fashion landscape evolves, so does our appreciation for styles that have left an indelible mark on the industry. 2000s flared jeans, with their nod to the early 2000s, have reemerged as a symbol of timeless chic. The wide leg, characteristic of these jeans, not only adds a touch of drama to the outfit but also provides a canvas for creative styling.
One of the key advantages of Cyber Y2K jeans lies in their versatility. Unlike the prevalence of skinny jeans, these bottoms offer a welcome change with their flattering silhouette. From high-rise options to distressed finishes, Y2K flared jeans cater to diverse tastes, making them a staple for those looking to infuse a hint of nostalgia into their modern wardrobe.
Dress them up or down – flared jeans effortlessly transition from casual street style to sophisticated ensembles. Pair them with fitted tees for a relaxed look or opt for a more polished appearance with a tailored jacket. Unlock fresh possibilities for creativity with wide leg styling, giving you the flexibility to mix-and-match and express yourself.
Whether you're a fashion enthusiast reliving the glory days of the early 2000s or a newcomer intrigued by the timeless appeal of 2000s jeans, these bottoms offer a sartorial journey through eras. Embrace the fusion of past and present, and let the eternal allure of Y2K flared jeans become a signature element in your modern fashion repertoire.
Y2K Flared Jeans: Nostalgia Reimagined with a Contemporary Twist
In the realm of fashion, nostalgia often intertwines with innovation, and 00s flared jeans epitomize this seamless blend of the past and the present. As we witness the resurgence of this iconic style, it's clear that nostalgia is being reimagined with a contemporary twist, offering a fresh take on a classic wardrobe staple.
Fashionistas adore Y2K flared jeans for their ability to both recall the early 2000s style and remain modernly fashionable. The wide leg silhouette and dramatic flare ensure these jeans continue to make an impact in the fashion world.This juxtaposition of vintage aesthetics with modern sensibilities makes Y2K flared jeans a must-have for those seeking a unique and on-trend look.
Y2K Flared Jeans offer a variety of styles, from high-rise waists to distressed details, guaranteeing something for every fashion lover. These jeans are ideal for a casual look, but can also be styled with dressier items for a more polished appearance.
As you navigate the world of fashion, consider Y2K Jeans as a canvas for self-expression. Mix and match the flared Y2K jeans with tops and jackets for endless stylish combos. The wide leg styling offers a range of choices for creative outfits, allowing you to experiment with silhouettes.
In the ever-evolving tapestry of fashion, jeans stand as a symbol of nostalgia reimagined with a contemporary twist. Embrace the fusion of past and present, and let these iconic bottoms become a statement piece in your wardrobe, embodying the spirit of a bygone era while remaining firmly rooted in the now.
Elevate your Style All Season Long with Y2K Flared Jeans
Versatility in Indigo Elegance: Y2K Flared Jeans, available in a range of indigo hues, effortlessly elevate your style, offering a timeless and sophisticated touch to any ensemble.
Empowering Womens Fashion: Tailored with precision, Y2K Flared Jeans celebrate the diversity and empowerment of women's fashion, providing a flattering silhouette for every body type.
Transition from Jackets to Tees: Seamlessly transition from chic jackets for cooler days to laid-back tees for a casual vibe – Y2K Flared Jeans offer unmatched versatility, making them ideal for any weather.
Stretch Jeans for Comfort: Crafted with the finest spandex blends, Y2K Flared Jeans provide the perfect balance between style and comfort, ensuring a flattering fit that moves with you.
Wardrobe Staple Status: Considered a wardrobe staple, these jeans serve as the foundation for countless stylish looks, making them a must-have investment for the fashion-forward.
A Break from Super Skinny Norms: Embrace a departure from the super skinny norm with the wide leg and distinctive flare of Y2K Flared Jeans, offering a refreshing alternative that flatters your figure.
Tees to Sweaters, Seamless Styling: Pair effortlessly with tees for a relaxed vibe or switch it up with cozy sweaters for a chic, polished look – Y2K Flared Jeans seamlessly adapt to your style preferences.
Shorts to Inseam Variations: From shorts to inseam variations, Y2K Flared Jeans offer a spectrum of lengths, allowing you to tailor your look to any occasion or mood.
Commanding High Rise Elegance: Revel in the commanding elegance of high rise jeans, accentuating your curves and adding a touch of sophistication to your overall aesthetic.
Exclusive Jeans for Women: Crafted exclusively for women, these jeans are designed to celebrate femininity, offering a perfect blend of style, comfort, and empowerment.
Sweaters to Slim-Fit Tops Coordination: Coordinate effortlessly with sweaters and slim-fit tops, creating a harmonious ensemble that highlights the versatility of Y2K Flared Jeans.
Transition from Trousers to Swimwear Cover-up: Move seamlessly from tailored trousers for a business-chic look to using Y2K Flared Jeans as a stylish swimwear cover-up – a true testament to their adaptability.
Denim Excellence in Outerwear: Y2K Flared Jeans, with their denim excellence, serve as the ideal foundation for outerwear ensembles, whether it's a trendy jacket or a classic blouse.
Bootcut and Boyfriend Styles: Explore bootcut and boyfriend styles within the Y2K Flared Jeans collection, catering to diverse tastes and ensuring there's a perfect fit for everyone.
High-Waisted Flare Perfection: Achieve perfection in the high-waisted flare silhouette, offering a timeless and figure-flattering style that transcends fleeting trends.
Waisted Elegance in Wide-Leg Glory: Revel in waisted elegance with the wide-leg glory of Y2K Flared Jeans, striking the perfect balance between comfort and chic.