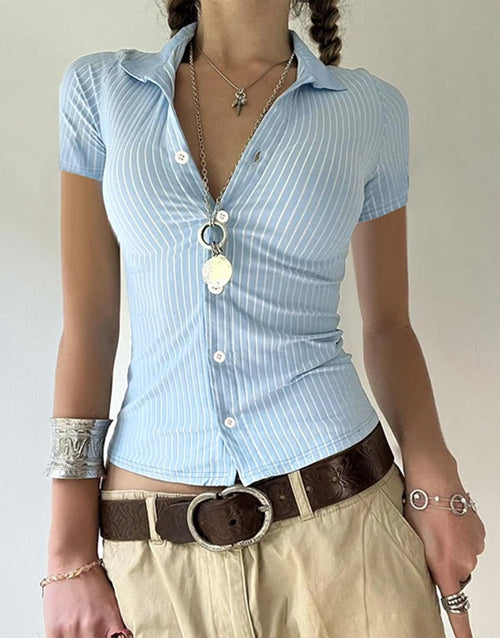 Y2K Blue Top
✔️ Free and Secure Worldwide Delivery
💜-15% off with code LASTMONTH15
Free
shipping
Customer
service
Secure
payment
Contact
us
Find the colors of the night with this Y2K Blue Top sober and comfortable
Embroidered design on the tee
Solidified and robust Polyester
Spring and Summer collection
Not available in physical stores
Pleasant to wear
Seasonal Adaptability: The Y2K Blue Top seamlessly transitions through all seasons, from the cozy warmth of hooded pullovers in winter to lightweight lace tops perfect for summer evenings. Its retro charm knows no bounds.
Loungewear Luxury: Embrace the allure of loungewear with the Y2K Blue Top's oversized silhouette and soft fabrics, transforming casual moments into stylish statements. From hoodies to sweatshirts, experience comfort without compromising on fashion.
Versatile Styling: The Y2K Blue Top effortlessly complements various outfits, making it a staple in both activewear and chic ensembles. Pair it with skinny jeans for a sleek look or layer it over skirts and shorts for a flirtatious edge.
Lace Elegance: Elevate your wardrobe with lace-top variants, adding a touch of sophistication to your style. Whether for a date night or a special occasion, the Y2K Blue Top in lace is a versatile choice for a hint of femininity.
Apparel Beyond Borders: Beyond the realm of tops, explore the Y2K Blue collection in jackets, cardigans, and crop tops, each offering a unique spin on retro chic. Let your wardrobe tell a story of timeless elegance with these versatile pieces.
Waist-Defining Pleats: Enjoy the figure-flattering effect of pleated Y2K Blue Tops, accentuating your waist for a polished look. These details add a modern twist to the retro vibe, creating a perfect blend of old-school charm and contemporary flair.
Diverse Necklines: From V-necks to lace-up fronts, the Y2K Blue Top comes in a variety of necklines, allowing you to express your style with every wear. Experiment with different cuts to enhance your outfit's aesthetic.
Short and Long-Sleeve Appeal: Whether you're looking for a casual short-sleeved vibe or a cozy long-sleeve hug, the Y2K Blue Top caters to your mood and the occasion. Transition effortlessly between laid-back tees and chic sweaters.
Striped Statements: Incorporate a playful touch with striped Y2K Blue Tops, adding dynamic patterns to your ensemble. Stripes never go out of style, making this option a timeless addition to your fashion repertoire.
Crop-Top Confidence: Embrace your confidence with Y2K Blue Crop Tops, a trendy choice for those who love a hint of midriff exposure. Perfect for warm days or layering with high-waisted bottoms, this style adds a touch of flirtatious fun.