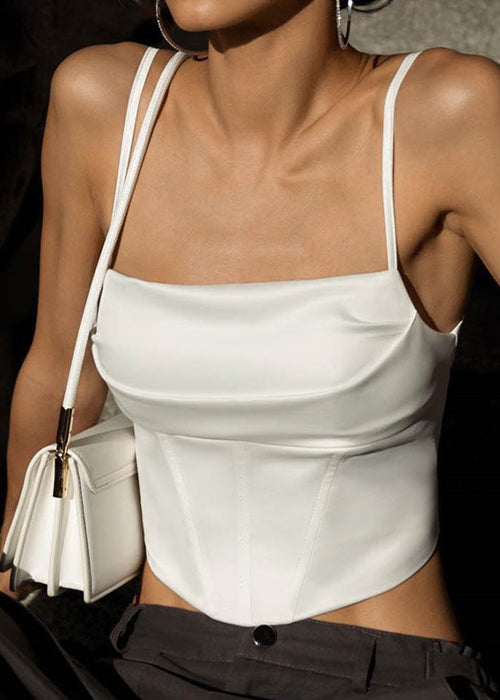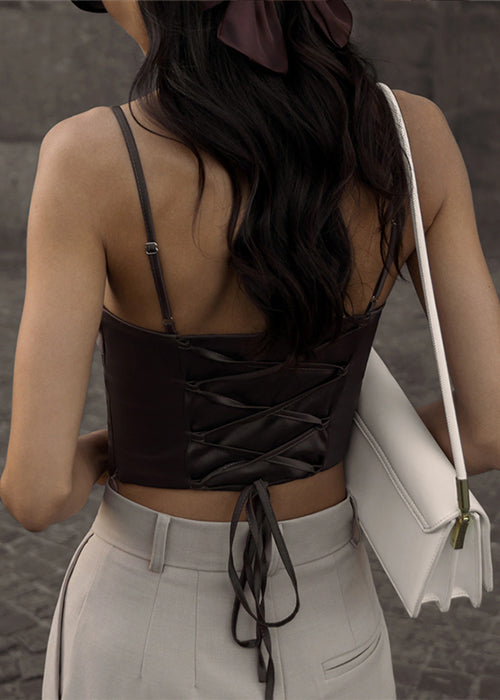 Vintage Lace Tank Top
✔️ Free and Secure Worldwide Delivery
💜-15% off with code LASTMONTH15
Free
shipping
Customer
service
Secure
payment
Contact
us
Shake up the fashion codes by breaking the routine with these Vintage Lace Tank Top
One of the most comfortable tops to wear
Deep comfort of movement
Consolidated Polyester
Available in two unique editions
Anchors a deep charisma by wearing it
Vintage Lace Tank Top: A statement piece for fashion enthusiasts
Ladies, if you're seeking that perfect blend of timeless elegance and contemporary style, look no further than the Vintage Lace Tank Top. This sleeveless wonder is an absolute must-have for any fashion enthusiast with a penchant for sophistication. Crafted with exquisite lace, it adds a touch of grace and charm to your wardrobe.
Polyester offers reliable comfort and durability, making it ideal for everyday to casual looks. Accent it with tailored trousers or with jeans and a leather outerwear for a cool and trendy style. Dig into your creativity and use the Vintage Lace Tank Top as a blank canvas for your fashion visions.
Elevate your ensemble with accessories like statement necklaces, watches, and chunky bracelets. This tank top offers an array of possibilities to express your individuality and flair, whether you're into crop-tops, blouses, or tees. Don't miss the opportunity to enhance your style with this timeless piece.
Lace and grace: The art of styling your Vintage Lace Tank Top
The Vintage Lace Tank Top is more than just a clothing item; it's a canvas for you to create your own masterpiece of style. With its delicate lace detailing and flattering neckline, it's the epitome of grace in women's fashion.
For a touch of timeless elegance, pair this lace tank top with a high-waisted skirt and some delicate necklaces. Achieve a unique look for special occasions with this stylish tank top. Enhance the overall effect with coordinating accessories, such as a tailored jacket, bold necklace, or dressy heels.
This timeless piece offers delicate lace styling, elevating any look with classic and sophisticated allure. The Vintage Lace Tank Top will easily take its rightful place in your wardrobe as a staple to create fashionable and refined ensembles. Whether you enjoy cropped styles, blouses, or tees, you can craft a unique and stylish outfit with this top.
Beyond basics: Elevate your style with the Vintage Lace Tank Top
When it comes to fashion, going beyond the basics is where true style thrives. The Vintage Lace Tank Top offers the perfect opportunity to break free from the mundane and showcase your unique sense of style.
This sleeveless wonder, with its intricate lace detailing and flattering neckline, is a wardrobe essential that effortlessly elevates your look. From tailored pants to denim jeans, this top is a versatile piece that complements a wide range of garments, giving you endless outfit possibilities.
This polyester garment ensures optimum comfort and a fashionable silhouette, ideal for a formal look when paired with trousers and a blouse or to exude a more laidback vibe when combined with denim shorts and a leather jacket. The Vintage Lace Tank Top provides a versatile solution for any occasion.
Think bold necklaces, chic watches, and eye-catching bracelets to enhance your overall look. Whether you prefer crop-tops, blouses, or tees, this top goes beyond the basics, letting you express your unique fashion identity with flair. Don't miss out on this opportunity to elevate your style with the Vintage Lace Tank Top.
Why you should choose the Vintage Lace Tank Top this spring

Effortless Elegance: The Vintage Lace Tank Top exudes a timeless charm and sophistication, making it the perfect choice for adding an element of grace to your spring ensembles.
Versatile Pairing: Whether it's with lightweight knit dresses, classic denim shorts, or your favorite tees, this lace tank top seamlessly complements a variety of spring-appropriate clothing items.
Flattering V-Neck: The V-neck design of this top enhances your neckline and provides a stylish twist to your outfit. This versatile tank top complements numerous necklaces and accessories.
Layering Potential: Spring weather can be unpredictable, and the Vintage Lace Tank Top is an ideal base for layering with a range of options, from light cardigans to trendy jackets, ensuring comfort and style regardless of the temperature.
Feminine Silhouette: The waist-cinching effect of this top offers a flattering silhouette, making it a must-have for women looking to emphasize their curves without compromising comfort.
Day-to-Night Transition: Whether you're enjoying a casual day out or heading for a night on the town, the Vintage Lace Tank Top effortlessly transitions with you, adapting to your evolving style needs.
Mix-and-Match Appeal: Pair it with high-waisted skirts, skinny jeans, or stylish crop-tops to create diverse looks that suit various occasions and moods.
Wardrobe Staples: Every fashion-savvy woman understands the value of having versatile apparel in their wardrobe. The Vintage Lace Tank Top is a staple piece that you'll find yourself reaching for time and time again.
Springtime Sensation: The delicate lace and sleeveless design make this top a springtime sensation, allowing you to embrace the season's vibrancy and floral patterns with ease.
Comfort and Style: Crafted from high-quality materials, this lace tank top combines comfort with style, ensuring you can look and feel your best during the spring months.