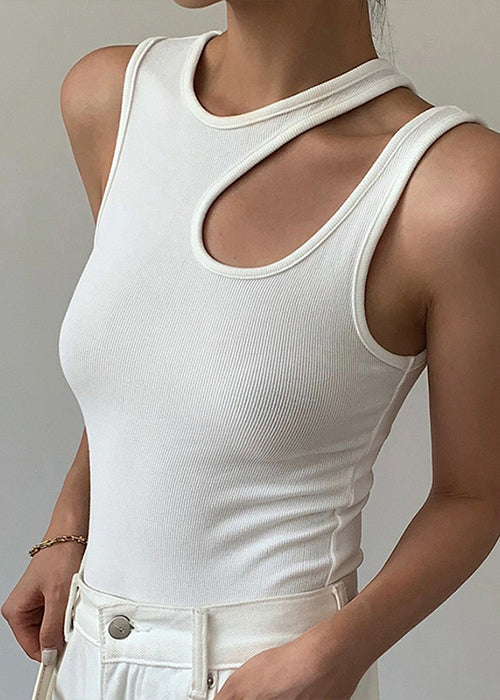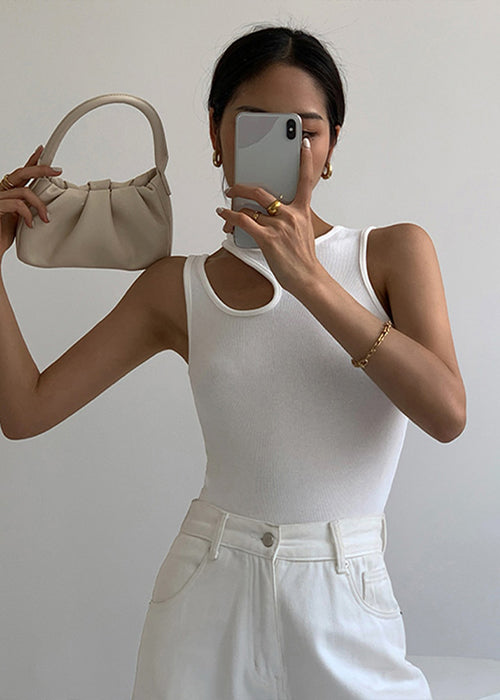 Tank Tops Y2K
✔️ Free and Secure Worldwide Delivery
💜-15% off with code BLACKMONTH15
Free
shipping
Customer
service
Secure
payment
Contact
us
Impact your aura in an aesthetic and positive way with this Y2K Tank Tops
Classy and elegant design
Anti-sweat option
Soft Cotton and freedom of movement
Not available in physical stores
Ultra-flexible fortified Polyester
Elevate your summer style: The ultimate guide to Tank Tops Y2K
Summer is here, and it's time to elevate your style to the next level with the hottest trend of the season: Tank Tops Y2K. This ultimate guide is your passport to achieving a fashion-forward summer look that seamlessly blends nostalgia with contemporary flair.
Y2K tank tops are all about embracing the essence of the early 2000s while adding a modern twist. Whether you prefer sleeveless options, trendy denim, or sassy striped designs, we've got you covered. Our guide offers a variety of options that range from comfortable to elegant. Make sure to stay ahead of this summer's fashion trend with the classic Y2K tank top.
How to rock the Y2K Trend with Tank Tops: Fashion forward tips
Want to know the secret to mastering the Y2K trend with tank tops? Look no further. This guide is your go-to resource for rocking the Y2K style with confidence, offering the fashion-forward tips you need.
From sleeveless to lace and from denim to plaid, we'll show you how to mix and match different tank tops to create stunning outfits that make a statement. Gain insight into pairing tank tops with an array of clothing items, from dresses to jeans. Explore the possibilities of decorative tees and the undeniable charm of tunic tanks.
Our advice ensures you'll confidently show off Y2K tank tops in any setting - from the beach to the city. Say goodbye to boring outfits and hello to a wardrobe filled with Y2K charm.
Tank Tops Y2K: Where nostalgia meets contemporary fashion
Step into the world where nostalgia meets contemporary fashion with Tank Tops Y2K. Our fashion experts bring you the lowdown on this iconic trend that's taking the fashion world by storm.
Discover how Y2K tank tops seamlessly blend the best of both worlds, with a dash of retro charm and a modern edge. Whether you prefer long-sleeve or sleeveless options, jackets or cardigans, we've got your style needs covered.
Uncover the appeal of stripes and lace, try out Y2K-influenced shorts and sweatshirts, and revamp the beloved form-fitting tank tops for a modern appeal. Make sure to join this exciting endeavor, where the spotlight is on women's style infused with nostalgia. Tank Tops Y2K: it's a fashion revolution waiting to be explored.
Tank Tops Y2K for your summer and spring wardrobe
Versatility: Tank Tops Y2K are incredibly versatile, seamlessly transitioning from casual wear to more formal settings. Whether you're heading to the beach or a brunch date, these tops complement various styles and occasions.
Comfort and Style: The knit and sweater variations of Tank Tops Y2K are not only stylish but also comfortable, making them perfect for warm weather. Their lightweight and breathable nature ensure you stay cool while exuding style.
Mix-and-Match: These tops effortlessly pair with an array of garments such as skirts, skinny jeans, or even maxi skirts, allowing for endless mix-and-match possibilities.
Layering Essential: An ideal piece for layering, Tank Tops Y2K work wonders under cardigans, coats, or outerwear, providing a trendy and adaptable base for your outfit.
Fashion Forward: For those seeking a retro-modern fusion, these tops represent the epitome of Y2K fashion, bringing a touch of nostalgia with a contemporary twist.
Active and Leisure Wear: Ideal for an active lifestyle, Tank Tops Y2K serve as fantastic activewear for workouts or leisurely activities. Their flexibility and ease of movement make them a go-to choice for active individuals.
Accessory Friendly: Dress these tops up or down with accessories such as hats, necklaces, or other statement jewelry, allowing you to create diverse looks effortlessly.
Season-Transcending: Tank Tops Y2K seamlessly transition from spring to summer, making them a staple for both seasons.
Variety of Cuts: With options like short-sleeve, different necklines, and various cuts, these tops cater to a wide range of preferences and styles.
Women's Apparel Staple: A go-to choice for the contemporary woman's wardrobe, these tops symbolize chic and comfort, blending effortlessly into modern women's apparel choices.