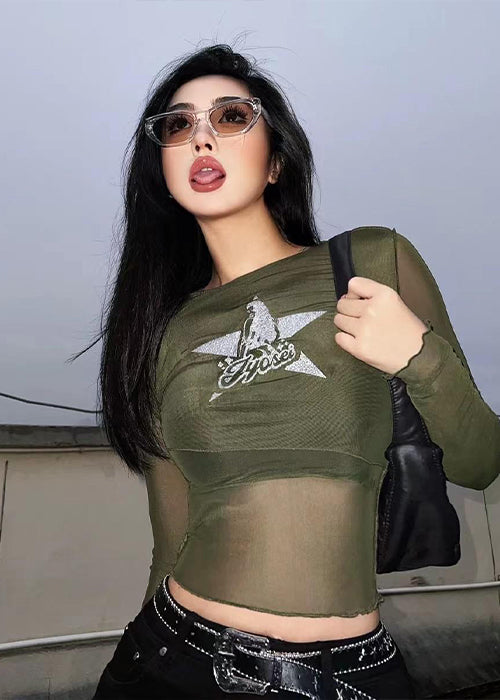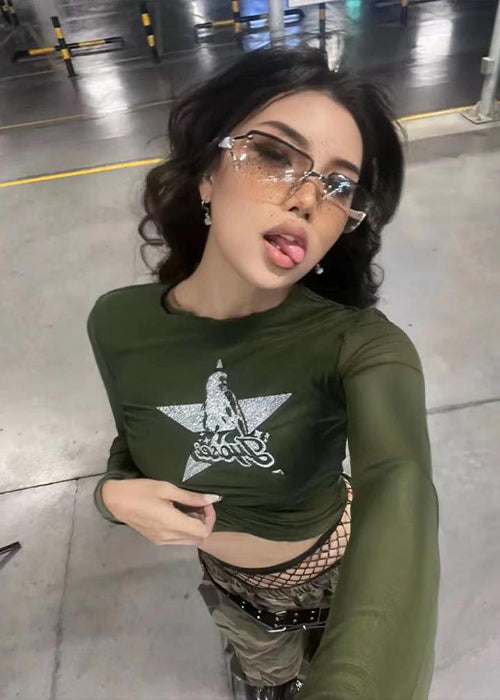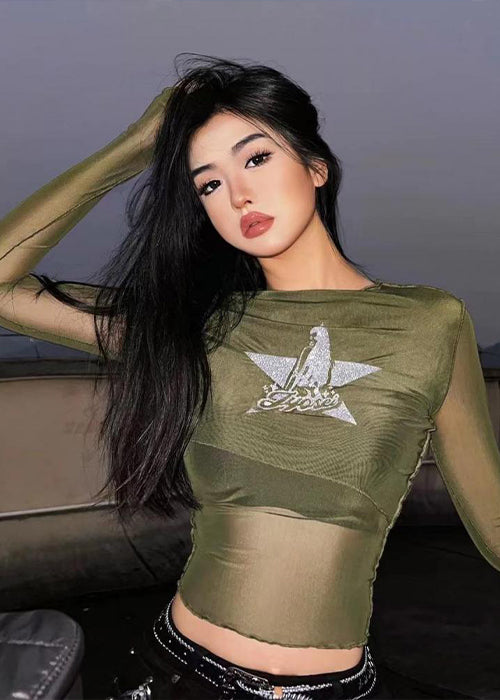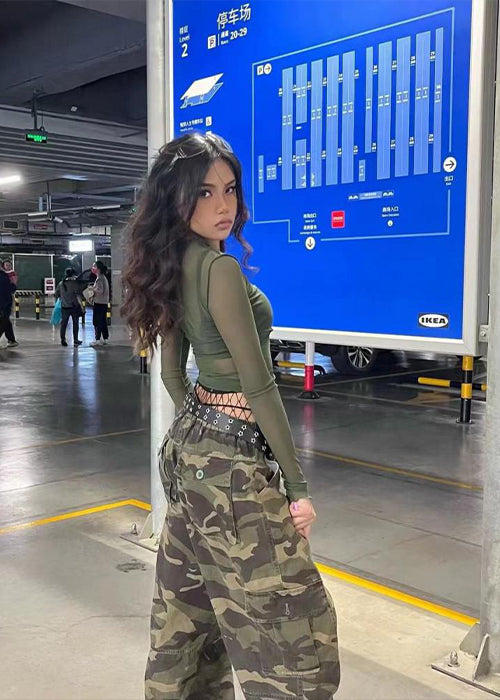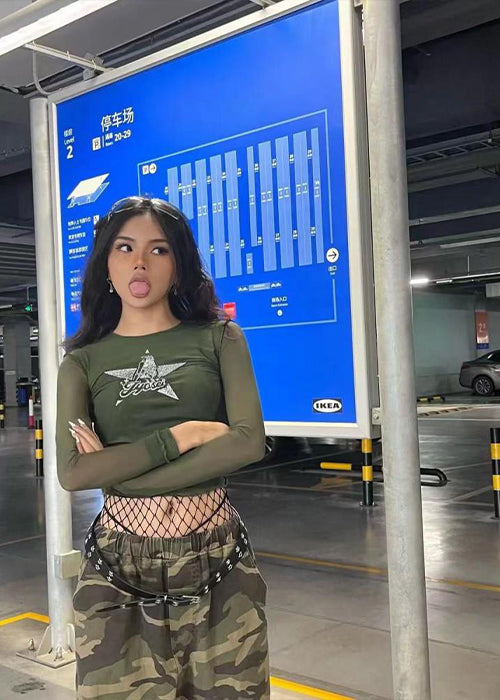 Star Long Sleeve Top
✔️ Free and Secure Worldwide Delivery
💜-15% off with code BLACKMONTH15
Free
shipping
Customer
service
Secure
payment
Contact
us
The Ultimate Guide to Styling Your Star Long Sleeve Top

Slay the Style Game: Mastering the Art of the Star Long Sleeve Top
In the ever-evolving realm of fashion, embracing the power of the Star Long Sleeve Top is a game-changer. This textured masterpiece seamlessly combines comfort and style, elevating your wardrobe to new heights. Whether you pair it with tailored joggers for an effortlessly chic look or opt for an oversized fit to exude laid-back sophistication, this long sleeve shirt is a versatile essential.
Unlock the potential of your outfit by experimenting with different styles - from casual cropped tops to a more structured blouse. For the fashion-forward woman, this star-studded gem seamlessly transitions from day to night, making it a staple in your collection of outerwear. Discover the art of fashion expression as you add this piece to your repertoire, transforming your ensemble into a canvas of individuality.
How to Rock Your Star Long Sleeve Top from Sunrise to Sunset
Embark on a journey of style as you learn the art of rocking the Star Long Sleeve Top from dawn till dusk. This versatile garment effortlessly blends with various wardrobe essentials, offering a myriad of possibilities. Begin your day with a casual, short-sleeve look paired with joggers for a sporty edge. Transition into the afternoon by layering it with a textured tank-top, adding depth to your ensemble.
As the sun sets, embrace the chic allure of an embroidered hoodie or a hooded sweater for those cooler evenings. Experiment with different combinations, such as oversized coats or vests, to adapt your style to the changing temperatures. This long sleeve shirt seamlessly integrates into your activewear, making it a dynamic addition to your fashion arsenal. Master the art of versatility and elevate your look from sunrise to sunset.
Transforming Your Outfit with the Star Long Sleeve Staple
Revolutionize your wardrobe with the timeless elegance of the Star Long Sleeve Staple. This essential piece transcends fashion norms, effortlessly transforming your outfit into a curated masterpiece. Explore the endless possibilities as you mix and match this long sleeve shirt with a variety of bottoms, from skirts to shorts, and discover the magic of personalized style.
Envision a world where the Star Long Sleeve Top becomes the focal point of your collection - whether as a pullover, cardigan, or jacket, its adaptability knows no bounds. Elevate your look with embroidered details or embrace the comfort of knit textures. Pair it with hoodies or sweatshirts for a casual vibe, or experiment with blouses for a more sophisticated touch.
With the power to redefine your wardrobe, this star-studded gem seamlessly transitions between seasons and occasions. Embrace the transformative influence of the Star Long Sleeve Staple and let your fashion journey unfold in style.
Things to note about this Star Long Sleeve Top
Adaptable Crop-Top Elegance: Embrace the latest trends effortlessly with the Star Long Sleeve Top, designed to accentuate your figure in a stylish crop-top silhouette. It's the perfect blend of comfort and sophistication, ensuring you turn heads wherever you go.
Oversized Comfort, Undeniable Style: Experience the epitome of comfort and style with the oversized fit of the Star Long Sleeve Top. This fashion-forward piece allows you to make a bold statement while reveling in the relaxed, laid-back vibes of contemporary fashion.
Loungewear Luxe: Elevate your downtime in unparalleled comfort with the Star Long Sleeve Top as a loungewear essential. Whether you're binge-watching your favorite series or sipping coffee on a lazy Sunday morning, this top ensures you do it in style.
Long Sleeve T-Shirt Perfection: Master the art of layering and transitional styling with the Star Long Sleeve Top. Its long sleeves offer versatility for all seasons, providing a cozy warmth in chilly weather while remaining breathable during milder days.
Underwear Chic Redefined: Transform your undergarment collection with the Star Long Sleeve Top, seamlessly fusing comfort and sensuality. This piece adds a touch of allure to your intimate wardrobe, making you feel effortlessly stylish even in the most private moments.
Apparel Excellence: The Star Long Sleeve Top is not just an article of clothing; it's a statement of fashion excellence. Its meticulous design and attention to detail make it a standout piece in your apparel collection, demonstrating your commitment to sartorial sophistication.
Wardrobe Essential: A true fashion chameleon, the Star Long Sleeve Top effortlessly integrates into your existing wardrobe. Pair it with skirts, hoodies, activewear, or layer it under jackets, pullovers, and cardigans for an endless array of stylish ensembles.
Pocket Tee Practicality: Experience the convenience of a pocket tee without compromising on style. The Star Long Sleeve Top features a strategically placed pocket, combining fashion with functionality for the modern woman on the go.
Long Sleeved Versatility: Master the art of year-round fashion with the Star Long Sleeve Top's long-sleeved design. Ideal for both casual and semi-formal occasions, this piece effortlessly transitions from day to night with grace and style.
Women's Fashion Prowess: Celebrate femininity and empower your style with the Star Long Sleeve Top designed exclusively for women. Its tailored fit and thoughtful details cater to the discerning tastes of the modern woman.