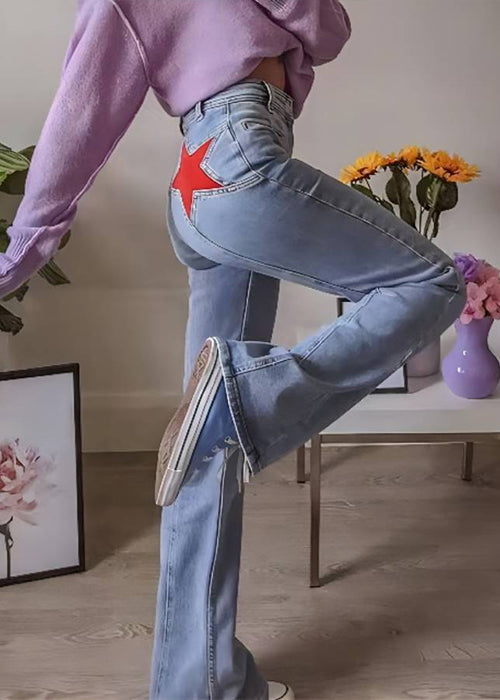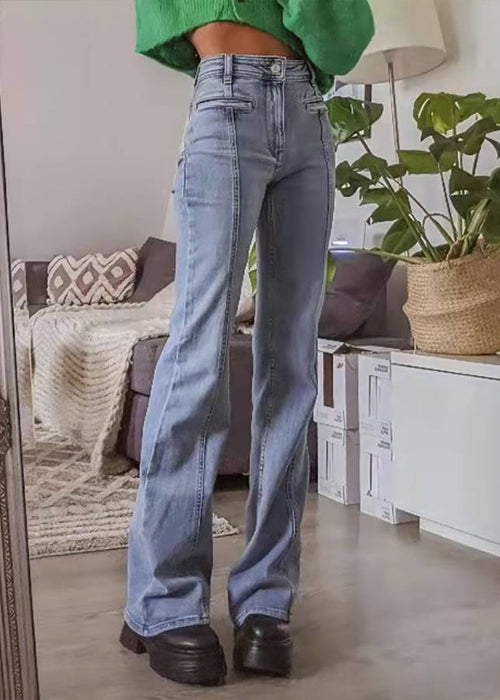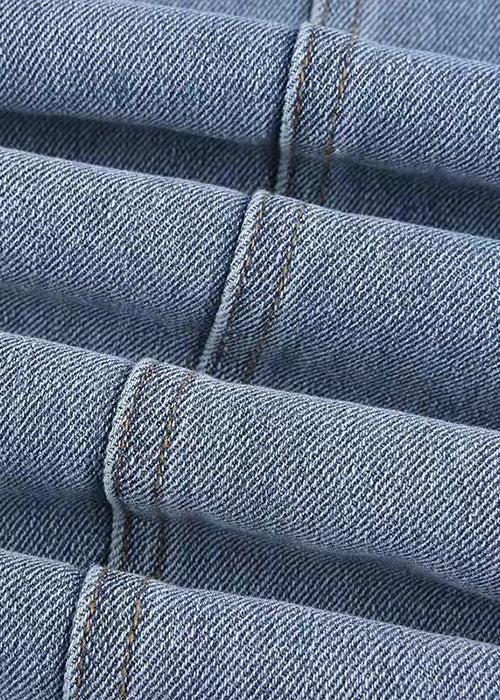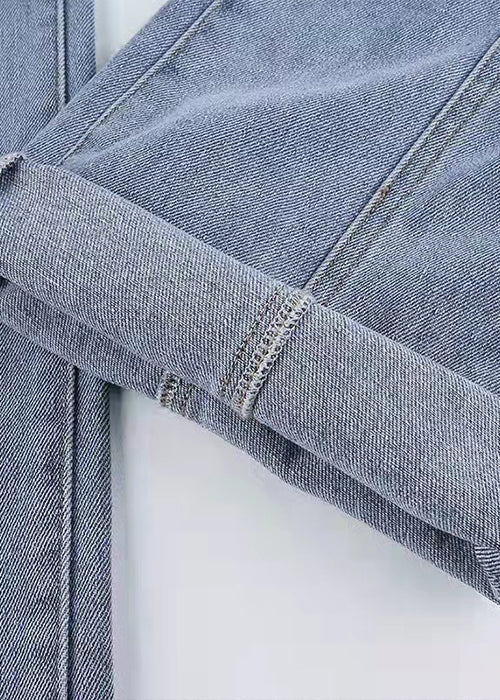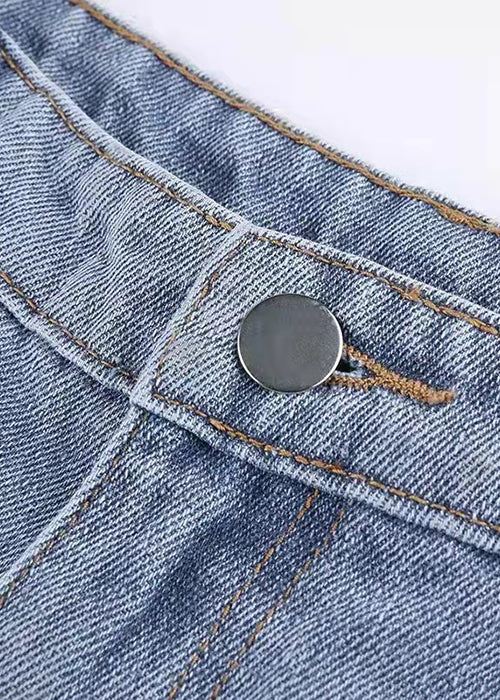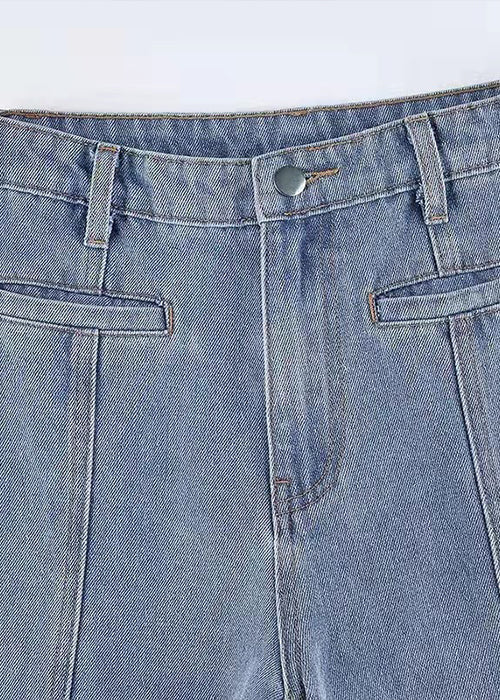 Star Butt Pants
✔️ Free and Secure Worldwide Delivery
💜-15% off with code LASTMONTH15
Free
shipping
Customer
service
Secure
payment
Contact
us
Sport a style as elegant and aesthetic as it is fun to wear with these Star Butt Pants
Compliments the figure
Pleasant and comfortable to wear
Maximum mobility and freedom of movement
Elegant, sober denim texture
Perfectly curved buttocks
Elevate your style with Star Butt Pants: A fashion revolution
In the ever-evolving realm of fashion, where innovation meets style, a true fashion revolution is unfolding with the rise of Star Butt Pants. These jeans for women are more than just a pair of jeans; they are a statement piece that redefines the way we view fashion and comfort.
Star Butt Pants offer a new perspective on denim wear. With their flattering straight leg jeans silhouette and comfortable high-rise design, these jeans are a game-changer in the world of fashion. They seamlessly blend style and comfort, making them perfect for a diverse range of occasions.
The magic lies in the fabric – these jeans are not just denim; they are stretch jeans that provide freedom of movement and a flattering fit. Whether you're heading to the gym or slipping into your favorite activewear, these pants adapt to your lifestyle.
But what truly sets Star Butt Pants apart are the iconic red stars emblazoned on each back pocket. From celebrities gracing red carpets to catwalks at prestigious fashion shows, these pants have become a phenomenon in the fashion industry. The bold and distinctive design sets a new standard for how we perceive fashion, making a statement that says you can be stylish without sacrificing comfort.
Pair your Star Butt Pants with tees and jackets for a casual yet chic look, or dress them up with heels and statement tops for a night out. The versatility of these pants makes them a staple in your wardrobe, whether you opt for the super skinny or boyfriend jeans style.
Star Butt Pants usher in a fashion revolution that fuses style, comfort, and uniqueness into one statement piece, creating a flattering and bold look that stands out in any wardrobe.
From celebrities to catwalks: The Star Butt Pants phenomenon
The fashion world has been buzzing with excitement, and it's all thanks to the Star Butt Pants phenomenon. These remarkable jeans have caught the attention of celebrities and designers alike, making them a red-hot trend that has transcended the catwalks.
When one considers iconic fashion looks, it's not only about designer creations, but also what celebrities are seen wearing. Many well-known figures have chosen to rock Star Butt Pants, readily understandable due to its flattering cut and two vibrant red stars on the rear pockets, which add a novel touch to any ensemble.
These pants offer a versatile design, highly desirable among customers. You can find them in various styles, from flared and bootcut jeans to skinny jeans and trousers, ensuring there's a pair for everyone. Star Butt Pants are versatile enough to suit any setting, making them an essential addition to any closet.
On the catwalks, Star Butt Pants have emerged as an iconic symbol of chic and comfort. They redefine fashion by combining style and wearability. Whether it's the low-rise or high-waisted version, these pants have taken the fashion world by storm.
The indigo hue, distressed details, and two large red stars on the back make a bold fashion statement that's hard to miss. These pants are not just about making a fashion statement; they're about expressing your individuality and style with flair.
Star Butt Pants: The new icon of chic and comfort
Fashion enthusiasts, brace yourselves, as a new icon has entered the scene – Star Butt Pants. These jeans are the epitome of chic and comfort, offering a fresh take on denim wear that combines style with ease.
The secret to their appeal lies in their design. Star Butt Pants feature a wide-leg design for superior mobility and timeless style. The ankle-length cut lends modern flair, making these trousers a truly versatile addition to any wardrobe.
The distinctive feature of Star Butt Pants is, of course, the two large red stars adorning the back pockets. This unique design element adds a playful yet eye-catching element to the pants, setting them apart from traditional denim.
Whether you prefer the flared or skinny version, these pants are designed to flatter your silhouette and provide unmatched comfort. These pants offer versatility, suitable for pairing with a variety of tops, from sweaters and jackets to cropped styles, for all occasions.
Star Butt Pants are a fashion favorite, blending style and comfort to create a unique look that symbolizes self-assurance. Gaining traction as a fashionable symbol of comfort and sophistication, these pants demonstrate true individuality.
Star Butt Pants: A year-round style essential for every season

All-Season Versatility: Star Butt Pants are a fashion chameleon, effortlessly adapting to every season. From the cozy warmth of winter to the breezy days of summer, these pants have you covered.
Year-Round Comfort: Crafted from premium materials like stretch denim, these pants provide unbeatable comfort. The stretch ensures they fit like a dream while maintaining their shape in all seasons.
Flattering Fit: With options like high-rise jeans and wide-leg jeans, these pants offer a flattering fit for every body type. They accentuate your curves and make your legs look endless.
Style All-Around: Whether you choose flared jeans, straight jeans, or boot-cut jeans, Star Butt Pants have a style to suit every season and occasion. From casual to dressy, they're the ultimate style statement.
Temperature-Adaptable: Pair them with coats and jackets in the chilly months or opt for cropped styles in summer. These pants are designed to keep you comfortable regardless of the season.
Effortless Transition: As seasons change, these pants can seamlessly transition from being paired with sandals to stylish boots, making them incredibly versatile.
Perfect for Layering: In colder seasons, you can layer leggings or tights underneath Star Butt Pants for extra warmth without compromising style.
Endless Pairing Possibilities: Whether it's with blouses, joggers, or swimwear cover-ups, these pants offer endless styling opportunities to suit the season.
Quality You Can Count On: These pants are built to withstand the test of time, thanks to their high-quality materials and meticulous craftsmanship.
Classic Meets Contemporary: From the timeless rinse and indigo washes to the modern ankle jeans and trousers, Star Butt Pants blend classic and contemporary elements seamlessly.