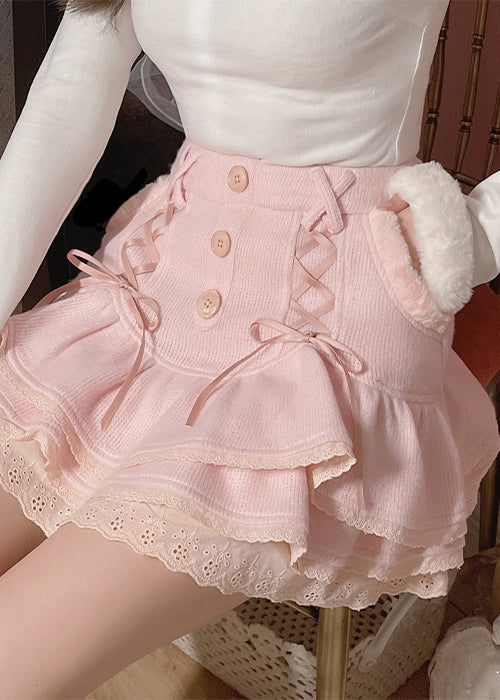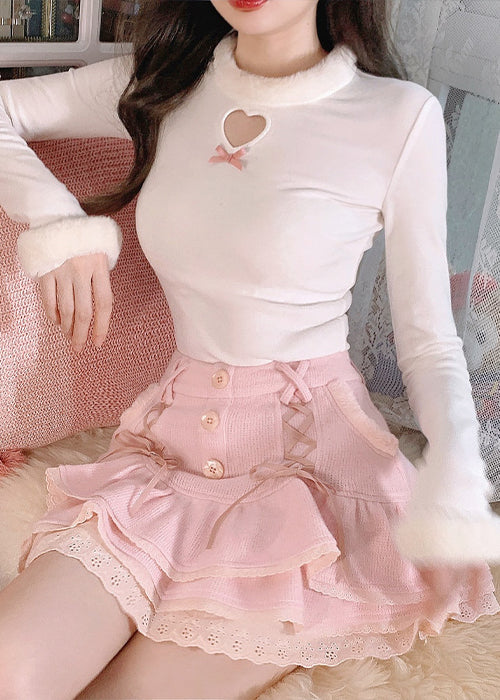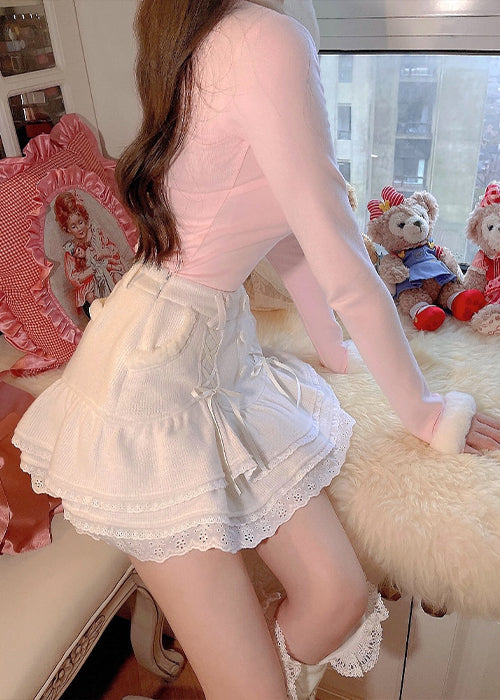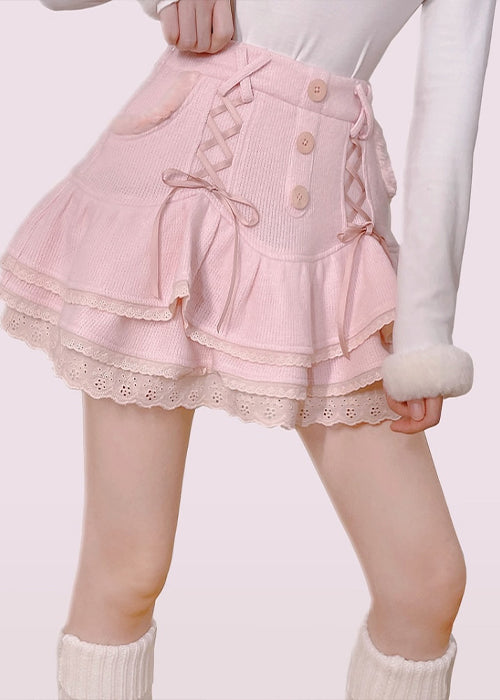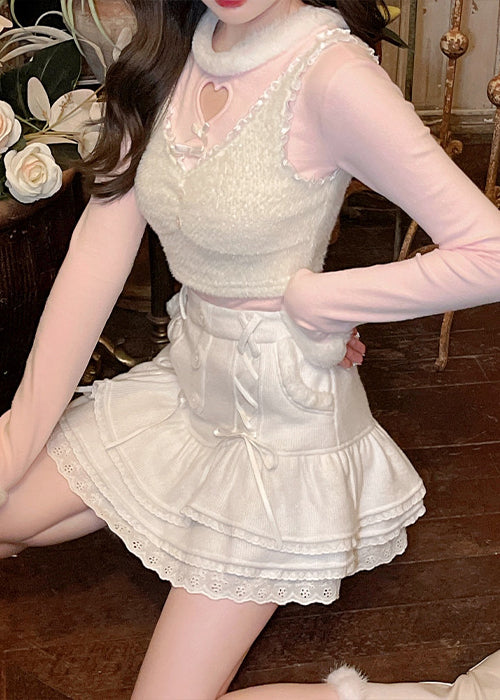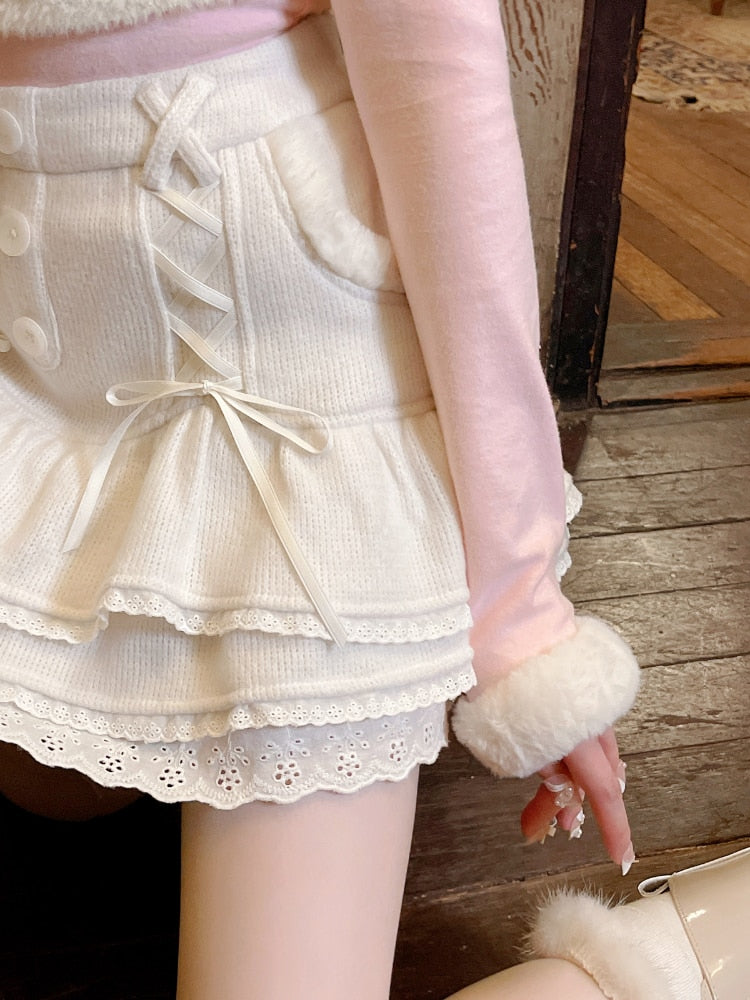 Pink Y2K Skirt
✔️ Free and Secure Worldwide Delivery
💜-15% off with code LASTMONTH15
Free
shipping
Customer
service
Secure
payment
Contact
us
Anchor your style for everyone to see with this Pink Y2K Skirt

Ideal skirt for late spring/summer
Fits perfectly with your outfit
Shock and kawaii effect
Keeps you cool and comfortable
Compliments the silhouette
How to style your Pink Y2K Skirt for maximum impact
Are you ready to take your Y2K fashion game to the next level? We've got you covered! The pink Y2K skirt is a wardrobe essential that screams nostalgia and style. From jacquard to embroidered options, this textured wonder is the perfect addition to your collection of skirts.
In this style guide, we'll show you how to make a statement with your pink skirt, whether it's a flared, pleated, or high-waisted beauty. From pairing it with a striped blouse for a touch of sophistication to embracing its asymmetric flair with a denim jacket, we've got tips for every fashion lover.
Keep it Y2K-chic with lace skirts, high-waist waistbands, and a hint of floral-print flair. And don't forget to finish the look with a pair of strappy sandals that bring out the Y2K charm. Explore the endless possibilities and discover how to make your pink Y2K skirt the star of your wardrobe.
Y2K Fashion Revival: The Pink Y2K Skirt takes center stage
The Y2K fashion revival is in full swing, and there's no denying the allure of the pink Y2K skirt. From faux leather skirts to trendy textured options, this piece brings a dose of nostalgia to your wardrobe.
Our design specialists are available to provide advice about the vast selection offered, including skirts with an askew cut and waistbands that emphasize your figure. Pair your skirt with a cozy knit sweater or a floral-print blouse for that ultimate Y2K look. Want to channel some serious 2000s vibes? Add a pleated denim jacket and high-waisted leggings to the mix.
With jacquard skirts, lace trims, and floral prints, the Y2K skirt trend has something for everyone. Embrace the revival and make a statement with your pink skirt as it takes center stage in your fashion journey.
Think Pink: Embracing the Y2K Skirt in your wardrobe
Thinking of adding some Y2K flair to your wardrobe? Look no further than the iconic pink Y2K skirt. Whether it's a mini-skirt, a midi skirt, or a chic maxi-skirt, this piece exudes Y2K charm in every possible way.
Our style gurus have put together the perfect guide to help you incorporate the Y2K skirt into your closet. From pleated denim to high-waisted skater skirts, we got it all. Step up your style with a pleated lace skirt or a chic asymmetrical pencil skirt perfect for any activity.
Complete your Y2K look with striped blouses, knit sweaters, or even jumpsuits for a true retro vibe. And let's not forget the power of accessorizing – a waist-cinching belt, statement jackets, and those trusty strappy sandals will complete your Y2K transformation.
So, think pink and embrace the Y2K skirt trend in your wardrobe. It's time to make a bold fashion statement with a touch of the 2000s!
Summer elegance: Embrace the Pink Y2K Skirt
Versatile Styling: The Pink Y2K Skirt offers an abundance of styling options. Whether it's a denim mini, a suede skirt, or a stylish skort, you have the flexibility to create various looks.
Day to Night Transition: From casual daywear to a chic night out, this skirt effortlessly adapts to any occasion. Pair it with a jumper for a cozy daytime look and swap to heels for a night out.
Elevated Waistband: The high-waisted silhouette and belted waistband accentuate your figure, adding a touch of elegance to your outfit.
Playful Flare: The skirt's flared design and pleats create a playful, flirty movement that's perfect for the summer breeze.
Quality Materials: Choose from a range of premium materials like denim, scuba, knitted textures, and suede. Each fabric offers a unique touch to your ensemble.
Chic Fringe: Some Pink Y2K Skirts come with fringe details that add a bohemian, free-spirited vibe to your summer look.
Striped Accents: If you're into patterns, you can opt for striped variations to make a bold, fashion-forward statement.
Zipper Appeal: Easy to put on and take off, the zipper feature adds both functionality and a stylish edge.
On-Trend Plaid: For those who appreciate classic patterns, plaid Pink Y2K Skirts are a must-have this summer.
Flattering Wrap Design: The wrap skirt style flatters your silhouette and adds a touch of elegance to your outfit.
Scuba Comfort: Experience unparalleled comfort with scuba fabric, making it an ideal choice for loungewear during the summer.
Skater Skirt Playfulness: A skater skirt variation adds a youthful, playful essence to your look, perfect for sunny days.