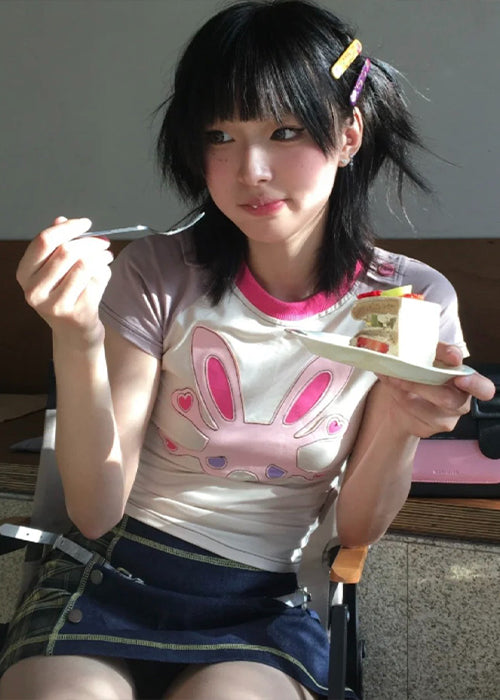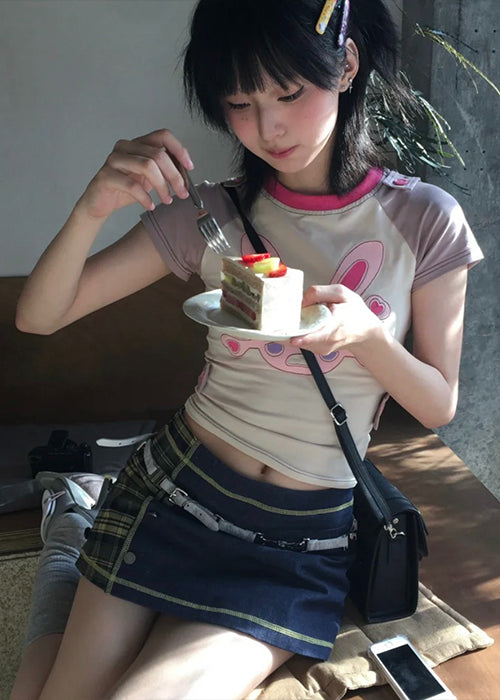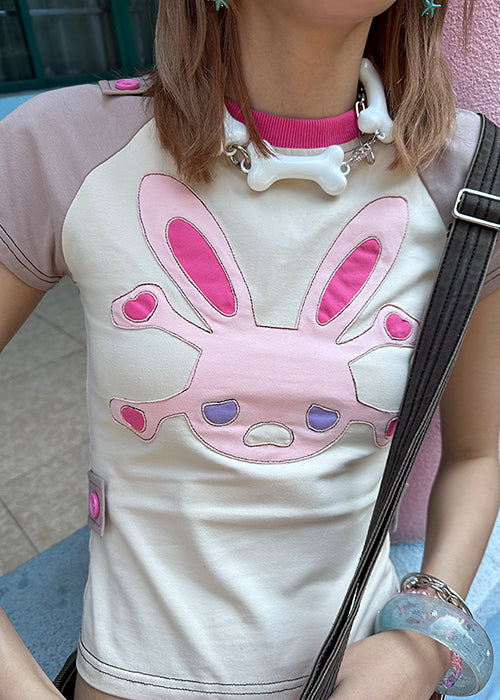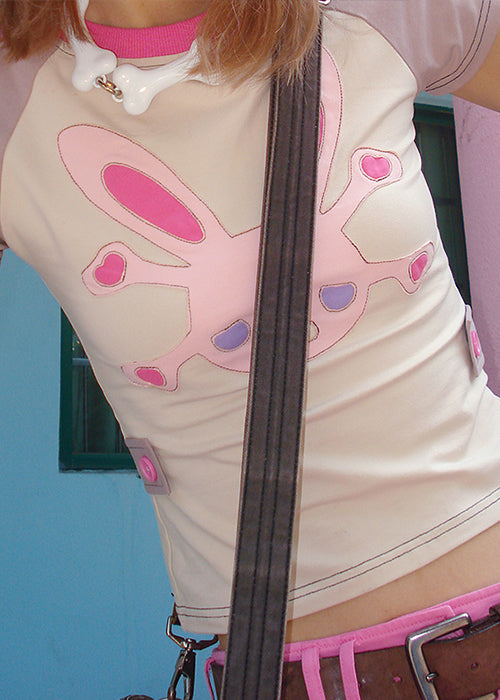 Pink Y2K Crop Top
✔️ Free and Secure Worldwide Delivery
💜-15% off with code LASTMONTH15
Free
shipping
Customer
service
Secure
payment
Contact
us
Match your outfit with this Pink Y2K Crop Top from the 2000s
Pleasant to wear
Super-soft cotton
Reinforced polyester
Cute design not available in physical stores
Selection made for summer
Reviving 2000s trend: The Pink Y2K Crop Top's fashion comeback
As a fashion expert, I'm excited to share the resurgence of the Y2K era's iconic Pink Crop Top! This blast from the past is making a stunning comeback in the modern fashion scene. The Pink Y2K Crop Top is a timeless wardrobe staple, perfect for casual outfits as well as layered under trendy coats and outerwear for a sleek, nostalgic look.
High-waisted bottoms, be it skirts or leggings, are the perfect pairing to achieve that signature Y2K look. Embrace the charm of this top with its unique crochet, bandeau, and strappy designs. Whether you choose a lace-up, stripe, or sweater style, this crop top is perfect for both warm and cooler seasons. Get ready to flaunt the Y2K fashion vibes in style!
Vintage vibes with a modern twist: Pink Y2K Crop Top styling tips
This season, it's all about emtbracing vintage vibes with a contemporary flair, and the Pink Y2K Crop Top is at the forefront of this fashion movement. Let me, your fashion guru, guide you through some fantastic styling tips to rock this revival.
Pair your Pink Y2K Crop Top with a variety of bottoms like jackets, skirts, and striped high-waisted pants. Its distinctive high neck and stylish neckline make it a standout piece. The knit fabric offers both comfort and sophistication, while its sleeveless design allows for easy layering.
Experiment with denim, flowy blouses, and even shorts to create unique looks that combine the best of the Y2K era with today's fashion trends. Update your wardrobe with a retro-inspired Pink Y2K Crop Top for a stylish look. Elevate your fashion game by blending the past with the present!
Slaying the fashion game: How to rock the Pink Y2K Tank Top
Prepare to slay the fashion game with the Pink Y2K Tank Top, a timeless piece that continues to captivate style enthusiasts. As your fashion authority, I'm here to reveal the secrets to effortlessly rocking this iconic piece.
The Pink Y2K Tank Top is a versatile addition to your wardrobe, perfect for layering under dresses, sweaters, and even lace blouses. Its ribbed texture and cropped silhouette are ideal for creating a chic look, whether you prefer a casual or dressy outfit.
Push boundaries with halter, off-the-shoulder and V neck versions of this Y2K crop top. Pair with your favorite high-waisted skirt, shorts, or leggings for the perfect, timeless look. This tank top offers ultimate style versatility and expresses your individual fashion sense while keeping it on-trend. So go ahead and show off your fashion savvy with the Pink Y2K Tank Top.
Reasons to adopt this Pink Y2K Crop Top for your summer wardrobe
Stay Cool and Stylish: The Pink Y2K Crop Top's short-sleeve and off-shoulder designs ensure you stay comfortable while looking effortlessly chic, making it perfect for the rising temperatures.
Versatile Layering: Whether you're heading to the beach or a rooftop party, this crop top pairs beautifully with swimwear, vests, or even as a stylish cover-up over your favorite bikini. Its textured and floral-print variations add an extra layer of elegance.
Endless Styling Possibilities: Dress it up with high-waisted skirts or down with casual shorts – the Pink Y2K Crop Top effortlessly complements a wide range of bottoms, from jeans to leggings.
Statement Accessories: Elevate your look with the perfect accessories, such as layered necklaces, sunglasses, and hoop earrings. The Pink Y2K Crop Top acts as an ideal canvas to showcase your favorite jewelry.
Day-to-Night Transition: Transition seamlessly from day to night by swapping your sandals for stylish sneakers or strappy sandals. Its versatility ensures you're ready for any occasion.
Comfort Meets Style: Its soft and breathable fabric makes it the ideal choice for all-day comfort, whether you're out and about or lounging at home. It's also a great option for nightwear.
On-Trend Cuts: Experiment with the Pink Y2K Crop Top's various cuts, including cold-shoulder, racerback, and embroidered styles, to create different looks and showcase your personal flair.
Perfect Beach Companion: Pair it with your favorite swimwear, shorts, or skirts for a beach-ready ensemble that keeps you cool and stylish.
Flattering Silhouette: The Pink Y2K Crop Top's waist-cinching design and high neck create a flattering silhouette that accentuates your curves.
Seasonless Appeal: Its adaptability transcends summer, as it can be layered under sweaters or hoodies in the cooler months, making it a year-round essential.