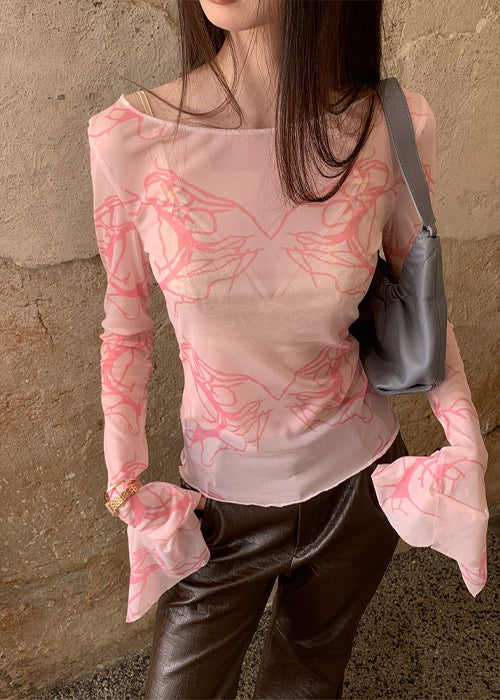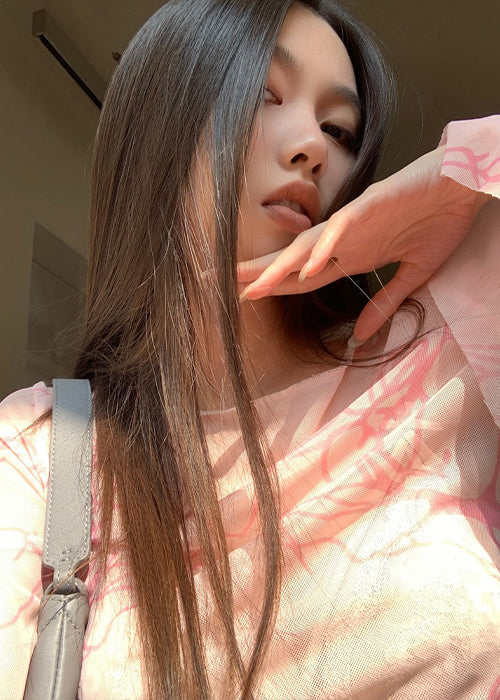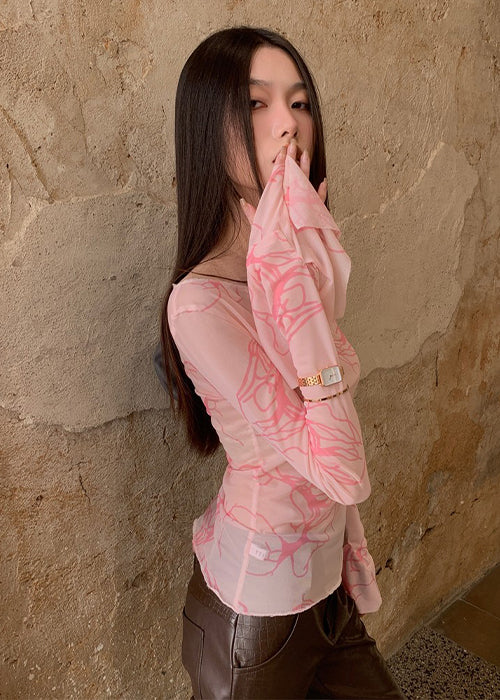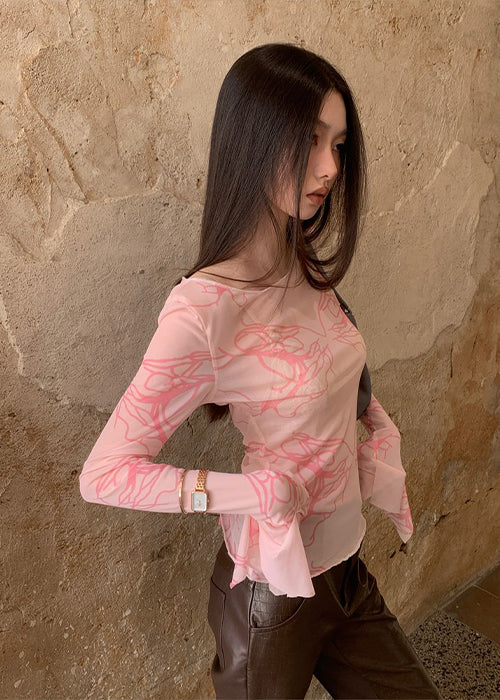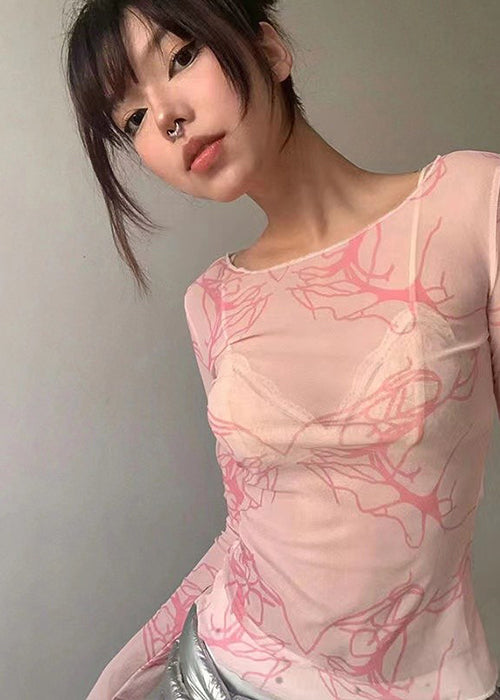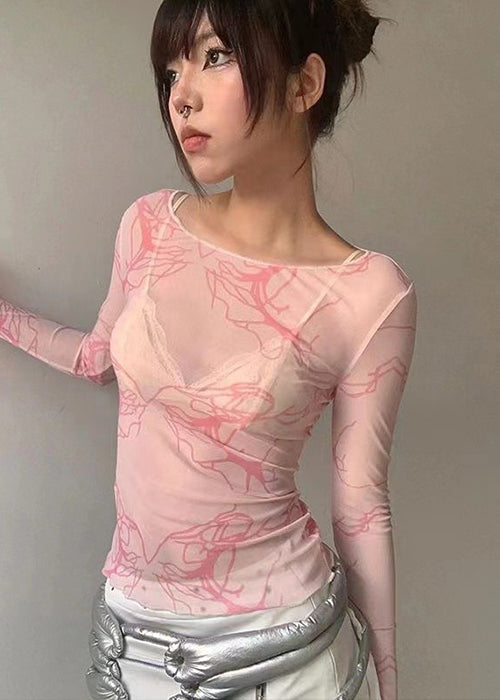 Pastel Long Sleeve Top
✔️ Free and Secure Worldwide Delivery
💜-15% off with code BLACKMONTH15
Free
shipping
Customer
service
Secure
payment
Contact
us
Effortless Chic: Styling Tips for the Pastel Long Sleeve Top

Styling the Pastel Long Sleeve for Every Occasion
In the realm of women's fashion, the pastel long sleeve emerges as a versatile canvas, perfect for diverse occasions. From casual outings to sophisticated soirées, this wardrobe essential effortlessly blends comfort with style. Explore the seamless integration of chic aesthetics and functionality as we delve into the world of pastel long sleeves.
Discover the art of curating a dynamic collection with pastel long sleeves, ranging from classic button-downs to contemporary crop-tops. Dive into the interplay of textures, whether it's a sleek and smooth fabric or a cozy, textured knit.
Witness the transformation of the pastel long sleeve from a casual polo for a sporty flair to an alluring off-the-shoulder piece that exudes sophistication. Uncover the beauty of variety as you explore asymmetric designs and hooded options, perfect for a fashion-forward statement.
Blend the worlds of activewear and elegance with pastel long sleeves designed for both comfort and style. Explore the range of sweatshirts and high-neck designs that seamlessly transition from a workout session to a coffee date.
Delve into the endless possibilities of incorporating pastel long sleeves into your wardrobe essentials. From oversized coats to cozy sweaters and chic cardigans, these pieces effortlessly elevate your fashion game, ensuring you stay on-trend year-round.
Serenity in Sleeves: Exploring Pastel Long Sleeve Fashion
Embark on a journey of sartorial elegance as we unravel the serene charm of pastel long sleeves. In this exploration of pastel long sleeve fashion, witness how these garments become more than just clothing—they become expressions of style, grace, and individuality.
Immerse yourself in a symphony of pastel hues, each long sleeve a canvas for personal expression. From the softest pinks to tranquil blues, discover the myriad ways these colors can transform a simple tee into a statement piece.
Celebrate diversity in silhouettes, from the allure of skinny fits to the comfort of oversized designs. Whether it's a sleek crew-neck or an adventurous off-the-shoulder cut, find the pastel long sleeve that complements your unique style.
Dive into the world of textured pastel long sleeves—cozy knits, laid-back sweatshirts, and everything in between. Feel the luxurious embrace of quality fabrics, each piece a testament to the marriage of comfort and style.
Master the art of layering with pastel long sleeves, effortlessly pairing them with chic jackets, trendy shorts, and timeless skirts. Redefine elegance by combining these versatile pieces into ensembles that seamlessly transition from day to night.
Redefining Elegance: The Pastel Long Sleeve Wardrobe Essential
Elegance takes center stage as we redefine wardrobes with the timeless allure of the pastel long sleeve. Uncover the key elements that make this piece an essential foundation for a sophisticated and stylish collection.
Embrace the classics with pastel long sleeves in timeless button-down styles or elevate your casual look with a perfectly crafted tee. These foundational pieces serve as the backbone of a wardrobe that seamlessly blends sophistication with comfort.
Experience the power of simplicity with pastel long sleeves featuring elegant high necks and classic crew-necks. Discover how these subtle details elevate the overall aesthetic, making a bold statement without sacrificing refinement.
Witness the versatility of the pastel long sleeve as it effortlessly transitions from day to night. From professional meetings to evening soirées, explore how these pieces complement different styles, making them a must-have for every fashion-forward woman.
Break free from conventional fashion boundaries by incorporating pastel long sleeves into your activewear and underwear collections. Embrace comfort without compromising style, whether it's a sporty hooded design or a subtly daring asymmetric silhouette.
Incorporate these pastel long sleeves into your wardrobe, and let each piece tell a story of elegance, versatility, and timeless fashion.
Reasons to Embrace the Pastel Long Sleeve Top
Seasonless Sophistication: Elevate your style effortlessly throughout the year, as the Pastel Long Sleeve Top seamlessly transitions from the warmth of summer to the crispness of fall and beyond.
Polyester Perfection: Revel in the comfort and durability of premium polyester, ensuring a luxuriously soft touch against your skin while maintaining the structural integrity of the garment.
Flattering Silhouette: Experience the artful craftsmanship that sculpts a silhouette flattering to all body types, accentuating your curves in all the right places.
Versatile Tunic Design: Embrace the charm of a tunic top, offering a versatile length that effortlessly pairs with leggings, trousers, or even as a standalone piece for a chic, bohemian-inspired look.
Peasant Elegance: Capture the essence of peasant-inspired fashion, with delicate details and flowing fabrics that bring a touch of relaxed glamour to your ensemble.
Belted Beauty: Explore the transformative power of a well-placed belt, allowing you to cinch the Pastel Long Sleeve Top at the waist for a customized and polished appearance.
Hooded Hues: Embrace a casual and contemporary vibe with the option of a hooded Pastel Long Sleeve Top, seamlessly combining fashion and functionality.
From Day to Night: Effortlessly transition from day to night with this adaptable piece, pairing it with skirts, shorts, or trousers for a look that suits any occasion.
Swimwear and Underwear Accent: Elevate your swim or intimate wear by layering the Pastel Long Sleeve Top as a stylish cover-up or an unexpected yet chic undergarment.
Oversized Comfort: Revel in the luxurious comfort of an oversized fit, allowing you to embrace a laid-back, effortlessly chic aesthetic.
Outerwear Essential: Utilize the Pastel Long Sleeve Top as a layering essential, seamlessly complementing your coats, jackets, and sweaters for a sophisticated ensemble.
Plaid Patterns and More: Explore the variety of designs, including timeless plaid patterns, ensuring your Pastel Long Sleeve Top stands out as a unique and eye-catching fashion statement.