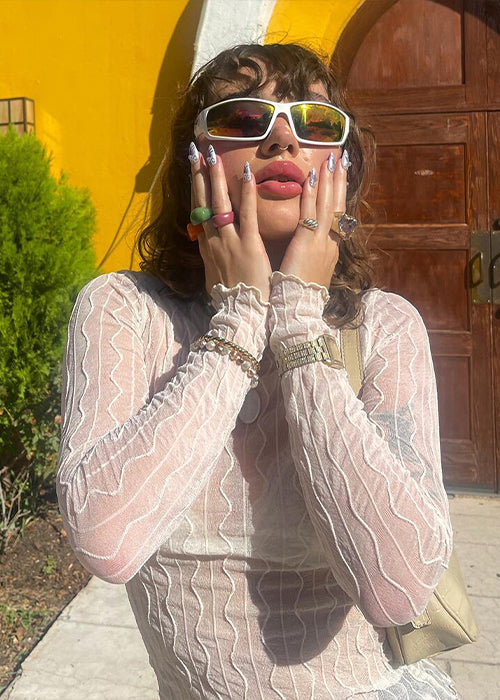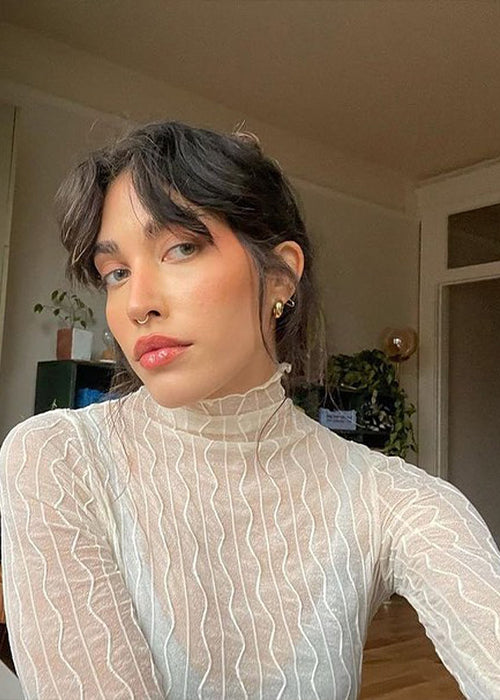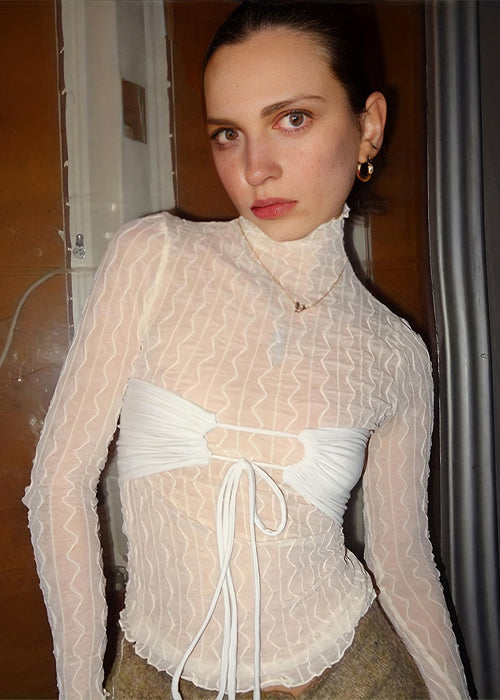 Long Sleeve Shirt Y2K
✔️ Free and Secure Worldwide Delivery
💜-15% off with code BLACKMONTH15
Free
shipping
Customer
service
Secure
payment
Contact
us
Impress your style around your entourage by having this Y2K Long Sleeve Shirt in your wardrobe
Spring and summer selection
Reinforced Polyester
Consolidated Spandex
Not available in physical stores
Soft to wear
Cozy and Stylish: Long Sleeve Shirt Y2K for Cooler Seasons
Long Sleeve Shirt Y2K is the Must-Have Piece in Your Closet
Effortless Chic: Long Sleeve Shirt Y2K in the Modern Fashion
Effortless chic is the name of the game, and the Long Sleeve Shirt Y2K is your winning move in modern fashion. This versatile garment combines style and comfort effortlessly, making it a go-to choice for the fashion-forward individual.
It adapts to your style preferences, whether you're going for a relaxed look with denim or layering it under sophisticated jackets and cardigans. This adaptable apparel effortlessly harmonizes style and comfort, making it a crucial choice for those who value contemporary fashion.
Available in various materials, including sumptuous knit and cozy fabrics, it seamlessly adapts to your style preferences. Whether you're seeking a relaxed look with denim or choosing to layer it beneath sophisticated jackets and cardigans, the Long Sleeve Shirt Y2K ensures you're perpetually on the cutting edge of style.
Things to know about this Long Sleeve Shirt Y2K

Sun Protection with Style: Y2K Long Sleeve Shirt provides more coverage than traditional sleeveless shirts, shielding arms from UV rays while ensuring superior comfort.
Versatile Layering: It's ideal for layering over dresses, pairing with skirts, or even wearing as a light cover-up over your favorite sweaters when the evenings turn cooler.
Chic and Sun-Savvy: Whether you're hitting the beach or strolling in the city, this shirt adds a touch of chic to your summer look, and its long sleeves give you sun protection without compromising on style.
Flattering Silhouette: The Long Sleeve Shirt Y2K flatters your silhouette and offers a more structured look compared to the often boxy fit of hoodies and sweatshirts.
Perfect Beach Cover-Up: Use it as an elegant cover-up over your swimsuit when heading to the beach, providing that extra flair to your beach look.
Day-to-Night Transition: This shirt effortlessly transitions from day to night, making it suitable for daytime adventures and evening outings.
Hat-Friendly Neckline: The versatile neckline of the Long Sleeve Shirt Y2K pairs wonderfully with hats, offering a stylish combination for summer outings.
Stay Cool and Comfy: Crafted in lightweight materials, this shirt keeps you cool and comfortable, even on the warmest summer days.
For Everyone: It's not just for womens; the Long Sleeve Shirt Y2K is versatile enough for mens fashion, offering a unisex style that suits all.
Oversized Options: For those who prefer an oversized look, this shirt offers roomy alternatives that are still fashion-forward.