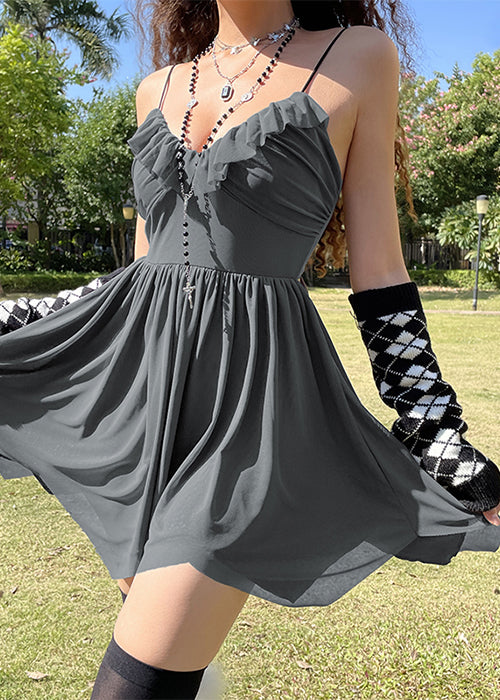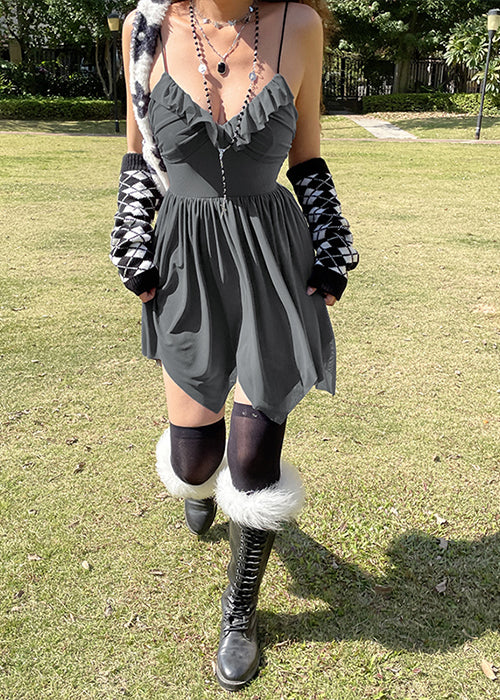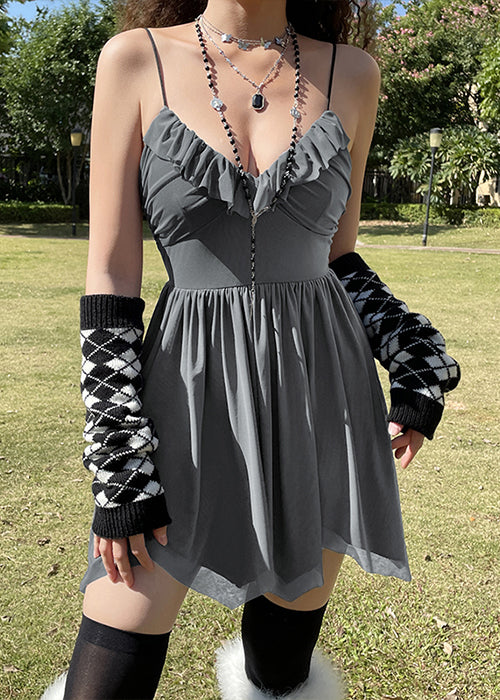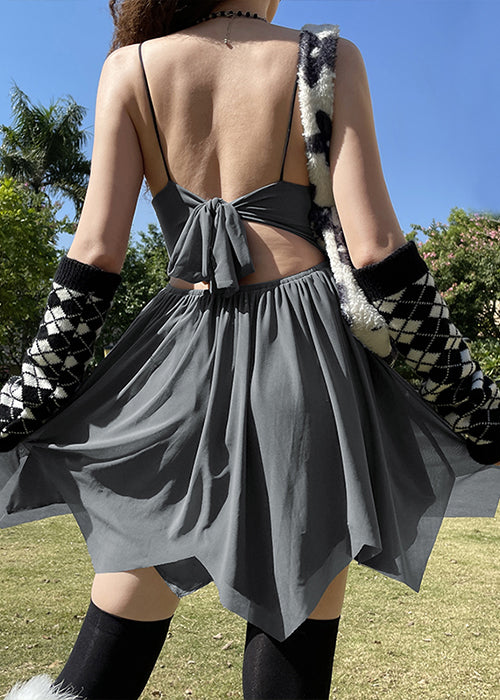 Lace Y2K Dress
✔️ Free and Secure Worldwide Delivery
💜-15% off with code LASTMONTH15
Free
shipping
Customer
service
Secure
payment
Contact
us
Impose an unstoppable look and turn heads now with this Lace Y2K Dress

How to Make a Statement with the Lace Y2K Dress
When seeking a chic style, the Lace Y2K Dress will not disappoint. Famous for its timeless beauty and classic allure, this look offers intricate lace trims and a distinct aesthetic. This garment is a key part of any stylish outfit, and we'll show you how to wear it with confidence.
Lace Y2K Dress offers different styles, from long-sleeve to sleeveless, ideal for any look. For an extra edge, layer with a denim jacket or shorts; alternatively, bundle up in a knit sweater or jacket when it gets chilly. Make your fashion statement without compromising on comfort!
This Y2K lace dress is designed to hug your natural curves, whether with a belted waist or off-the-shoulder silhouette. Pleats provide an elegant look, ensuring you exude confidence and femininity.
Lace Y2K Dress: The Epitome of Vintage Glamour
Step into the world of vintage glamour with the Lace Y2K Dress. This dress is not just a piece of clothing; it's a fashion statement, a piece of history, and a testament to timeless style. In this exploration of the lace Y2K dress, we delve into its origins and how it has become the epitome of vintage glamour.
From its origins in the early 2000s to its resurgence in today's fashion world, the lace Y2K dress has captivated the hearts of fashion enthusiasts. Lace details, pleated skirts, and waist-defining silhouettes make this dress a must-have.
This dress boasts an impressive level of versatility. This garment offers customizable styling with lacing elements to create a personalized look. Wear it alone for a chic evening ensemble or layer as a maxi dress under a crop-top for a casual daytime style. Show off your fashion sense with this all-purpose piece.
This dress seamlessly combines traditional and modern aesthetics. With the Lace Y2K dress, you can make a bold style choice that evokes the beauty of classic fashion while still staying contemporary.
The Ultimate Guide to Wearing the Lace Y2K Dress
In this comprehensive guide, we will uncover the strategies necessary to put together remarkable outfits with this remarkable dress, whether you have a lot of fashion experience or just starting out.
The Lace Y2K Dress is ideal for a variety of events. To look casual yet fashionable, pair with a knit or cardigan. To add sophistication, opt for a long-sleeved version and highlight with jewelry pieces. Mix and match to create the perfect style that fits your personality.
A favorite feature of the lace Y2K dress is its flattering waisted silhouette, often accentuated with a stylish belted detail. This design choice allows you to emphasize your curves and create a striking visual impact. The off-the-shoulder and pleated design elements add a layer of finesse, setting this dress apart from other pieces in your wardrobe.
What you need to know about this Lace Y2K Dress
Elegance Personified: The Lace Y2K Dress boasts a range of elegant silhouettes, from sleek long-sleeve options to flattering waist-enhancing and belted styles. You can find the perfect fit to accentuate your figure and exude grace.

Light and Breezy: Crafted from lightweight materials, this dress ensures you stay comfortable on hot summer days. Its breathability and airy design make it the ideal choice for beachside gatherings, brunches, or casual evening soirées.

Versatile Styling Options: Versatile and stylish, this dress is perfect for occasions casual and dressy. Layer on a sweater, cardigan, or jacket for the day, or wear it with sandals for a more elevated look.

Breathable Knit Varieties:The Lace Y2K Dress comes in some breathable knit varieties, offering both coziness and stylish flair to your summer wardrobe.

Tunic and Crop-Top Styles: If you're aiming for a laid-back, casual summer look, the Lace Y2K Dress offers tunic and crop-top styles that are perfect for beach strolls and leisurely gatherings.

Endless Styling Possibilities: Experiment with accessories and layering to create a variety of looks. From bold statement necklaces to minimalist earrings, this dress serves as a versatile canvas for your fashion creativity.

Effortless Chic: The Lace Y2K Dress seamlessly marries timeless elegance with contemporary fashion, enabling you to make a stylish statement while maintaining a comfortable, laid-back vibe.

Universally Flattering: With its range of styles and sizes, the Lace Y2K Dress is designed to complement all body types, offering options that are both flattering and fashionable for every woman.

Skinny and Flowy Selections: Lace Y2K Dress offers slim or flowy fits for every style and comfort level.

Confidence Booster: The Lace Y2K Dress flatters your silhouette, granting you the confidence to make a strong impression even in summer temperatures.