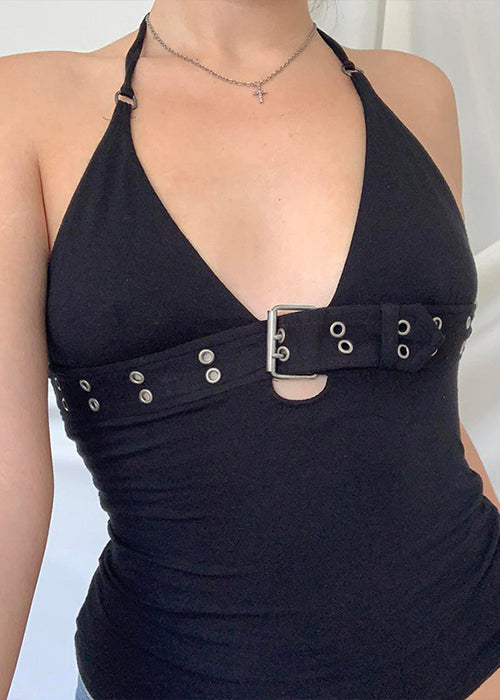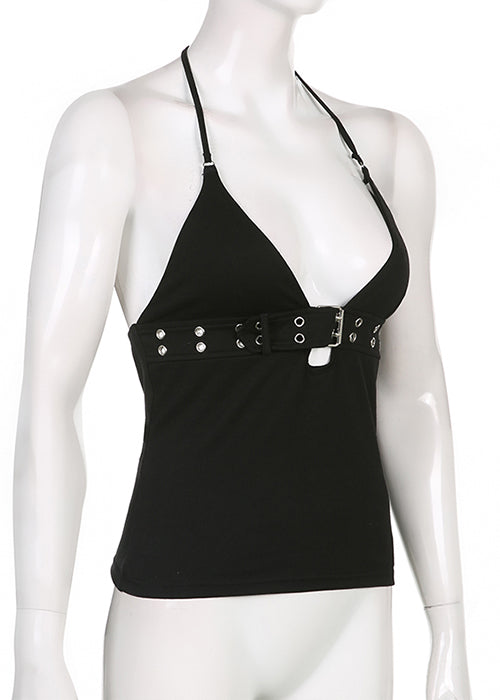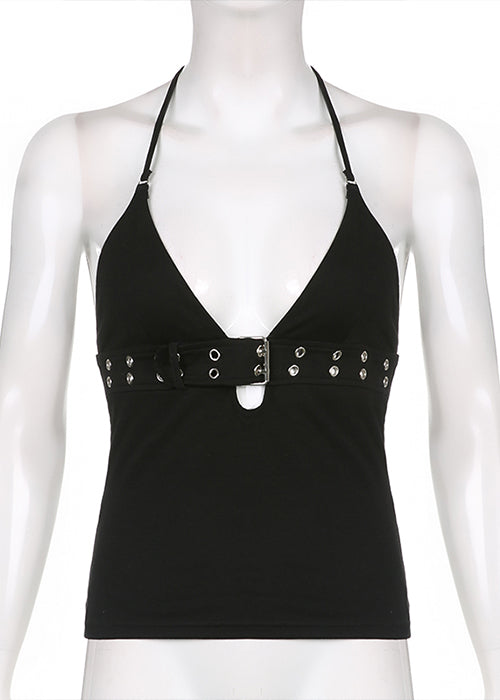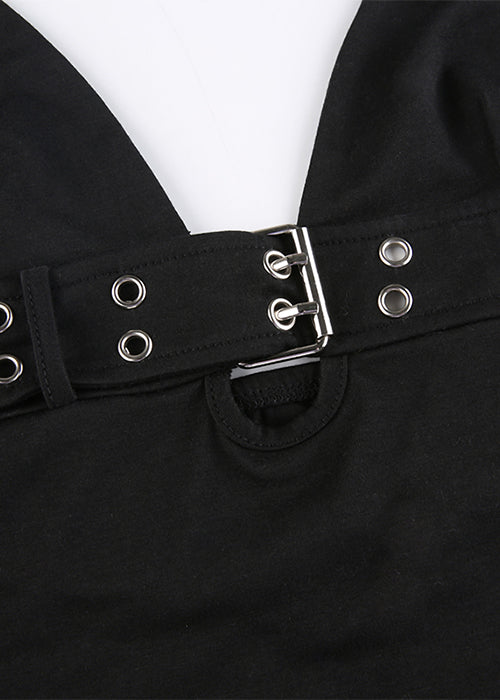 Lace Tank Top Y2K
✔️ Free and Secure Worldwide Delivery
💜-15% off with code LASTMONTH15
Free
shipping
Customer
service
Secure
payment
Contact
us
Impose the codes of your clothing style with this Lace Tank Top Y2K
Summer collection
Deep comfort of movement
Consolidated Polyester (flexible garment)
Ultra-comfortable spandex
Adapts to all body types
Y2K Chic: Rocking the Lace Tank Top trend this season
As we delve into the world of Y2K fashion, the Lace Tank Top Y2K emerges as a symbol of timeless elegance with a modern twist. Its sleeveless design and flattering v-neck make it the perfect choice for the summer season.
This sleeveless sensation goes beyond being a mere wardrobe staple; it's a bold fashion statement. Whether you choose to pair it with classic denim, flirtatious skirts, or relaxed leggings, the Lace Tank Top Y2K effortlessly elevates your outfit, making it a versatile choice for both day and evening ensembles.
The combination of its flattering v-neck design and ribbed texture adds a contemporary twist, giving a nod to modern fashion while still paying homage to its nostalgic roots. You can also layer it effortlessly with cozy sweaters or chic jackets, ensuring that it remains versatile throughout the day, adapting to your fashion preferences with grace.
But the real magic happens when you consider layering. You can easily elevate your look by adding cozy sweaters or stylish jackets on top of the lace tank. Whether you prefer long-sleeve tops or embroidered dresses underneath, this lace tank top becomes a versatile canvas for your fashion creativity.
Beyond basics: Elevate your style with Lace Tank Top 2000s
In the world of fashion, tank tops have evolved far beyond their basic reputation, and the Lace Tank Top Y2K is at the forefront of this transformation. It offers a sophisticated take on a classic silhouette, allowing you to elevate your style to new heights.
This lace tank top features a sleeveless design and flattering v-neck, creating multiple outfit possibilities. It pairs harmoniously with denim for a casually chic appearance or embraces a playful tone with skirts. The ribbed texture and embroidered details add depth and sophistication, ensuring it goes beyond the basics.
Moreover, the lace tank top serves as an excellent layering piece. You can effortlessly layer it with cozy sweaters or trendy jackets and even embrace a layered look with long-sleeve tops, all while maintaining a sense of style that's far from ordinary.
This lace tank top is not just about clothing; it's a versatile fashion essential that elevates your entire wardrobe and offers endless opportunities for expressing your unique style.
00s nostalgia meets contemporary chic with Lace Tank Top Y2K
Fashion has a way of revisiting the past and fusing it with the present, creating a delightful blend of nostalgia and contemporary chic. The Lace Tank Top Y2K fuses 00s nostalgia with modern style, exemplified in its design.
This lace tank top's sleeveless design, v-neck charm, and ribbed texture breathe new life into a nostalgic silhouette. It's a versatile piece that can be paired with a wide array of garments, from dresses adorned with embroidered details to trendy tees and cozy sweaters.
From relaxed looks with denim to playful ensembles with skirts and flare trousers, it combines the best of both eras while allowing you to express your individuality.
This lace tank top isn't just a piece of clothing; it's a symbol of the harmonious blend between past and present, an ode to Y2K fashion's enduring charm, and a versatile addition to your wardrobe that empowers you to create contemporary, nostalgic, and effortlessly chic looks.
Important notes about this Lace Tank Top Y2K
Breathable Knit Comfort: Crafted from breathable fabrics, this lace tank top keeps you cool and comfortable on warm spring and summer days.
Chic Tee Alternative: Elevate your style with this chic alternative to basic tees, adding a touch of sophistication to your casual outfits.
Effortless Shorts Pairing: Whether you're sporting shorts for a casual day out or an evening event, the Lace Tank Top Y2K effortlessly complements your look.
Bohemian Blouse Vibes: Its intricate lace design infuses a hint of bohemian elegance, perfect for those who appreciate a blouse aesthetic.
Activewear-Inspired Comfort: Beyond style, this lace tank top is comfortable enough to include in your activewear collection for fitness or relaxation.
Sweater-Style Sophistication: Achieve the perfect blend of comfort and style with a summer sweater alternative that's ideal for cooler evenings.
Celebrating Women's Fashion: This lace tank top celebrates the diversity of women's fashion, making it an inclusive and stylish choice for everyone.
Cardigan Layering Excellence: For those breezy spring evenings or cooler summer nights, it's perfect for layering under a lightweight cardigan.
Skinny Jeans Chic: Pair it with skinny jeans to create a polished and figure-flattering look.
Cropped Tunic Elegance: Whether you prefer a cropped look or a flowing tunic style, this tank top adapts to your spring and summer fashion needs.
Versatile Outerwear: Use it as a base layer under various outerwear options, creating stylish ensembles for different occasions.
Complete Apparel Collection: From beach cover-ups to elevated summer outfits, this lace tank top becomes a versatile addition to your apparel collection.
Coats and Pullovers Pairing: It's a versatile layering piece that harmonizes with lightweight coats and cozy pullovers.
Chic Crop-Top Alternative: Embrace a trendy summer look with this lace tank top as a sophisticated crop-top alternative.
Scoop-Neck Sophistication: The classic scoop-neck design adds a touch of sophistication to your spring and summer style.
Timeless Camis Style: This lace tank top offers the timeless appeal of camis that never goes out of fashion.
Complete the Look with Hats: Elevate your ensemble by pairing it with stylish hats, giving your outfit an extra layer of charm.
Cozy with Sweatshirts: Transition from spring to summer evenings by adding cozy sweatshirts to your ensemble for warmth and style.
Sleepwear Charm: Its comfort extends to nightwear, making it a fashionable and comfortable choice for sleepwear.
Layering with Hoodies and Fleece: Pair it with hoodies and fleece garments for a cozy and stylish appearance on cooler spring and summer nights.
Complementing Plaid Patterns: The intricate lace design complements plaid patterns and other summer prints with ease, adding an extra layer of sophistication to your outfits.