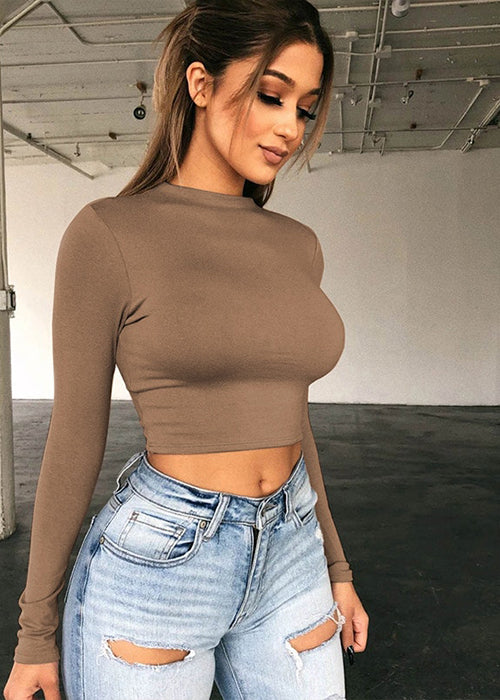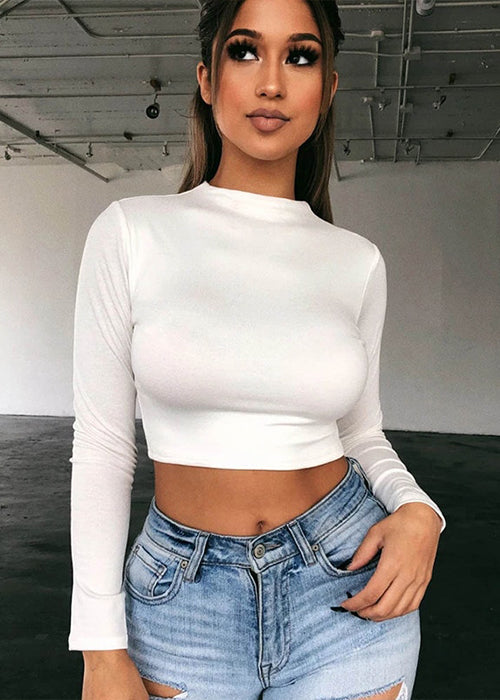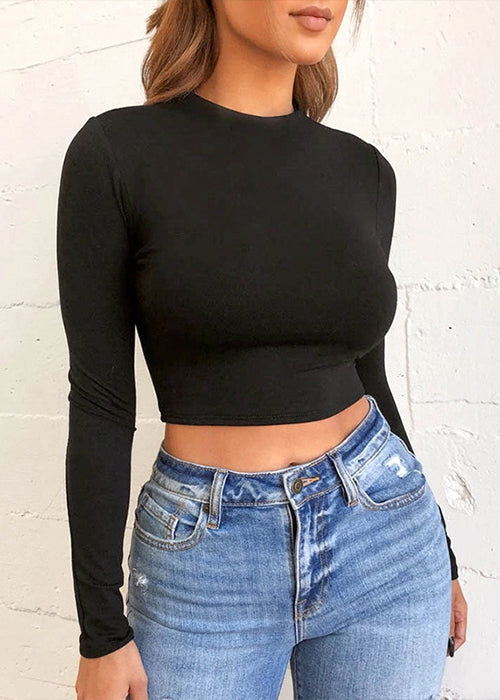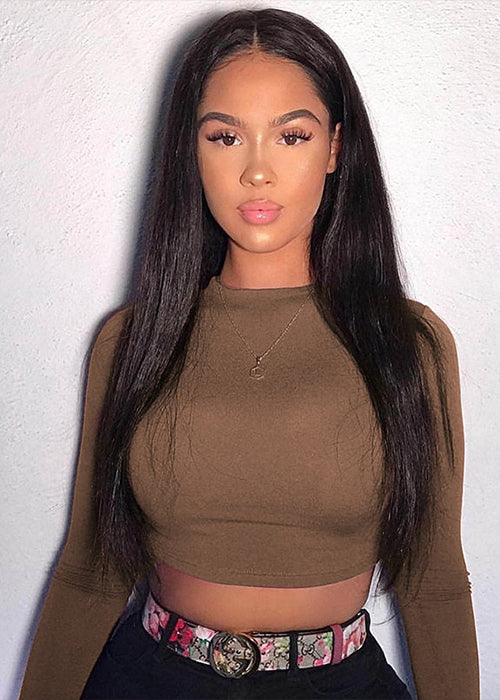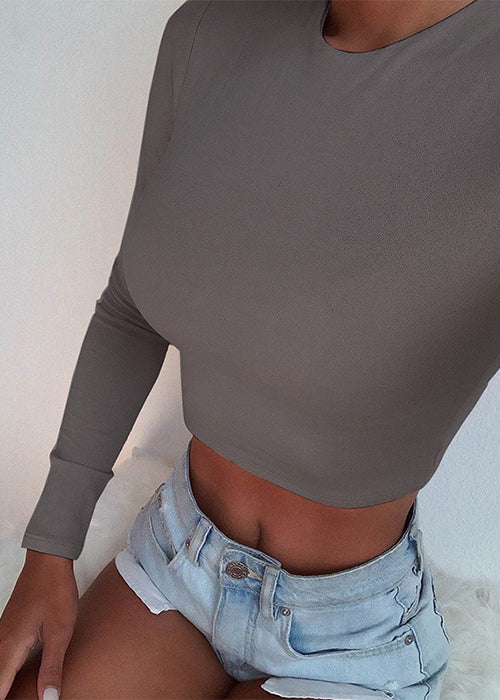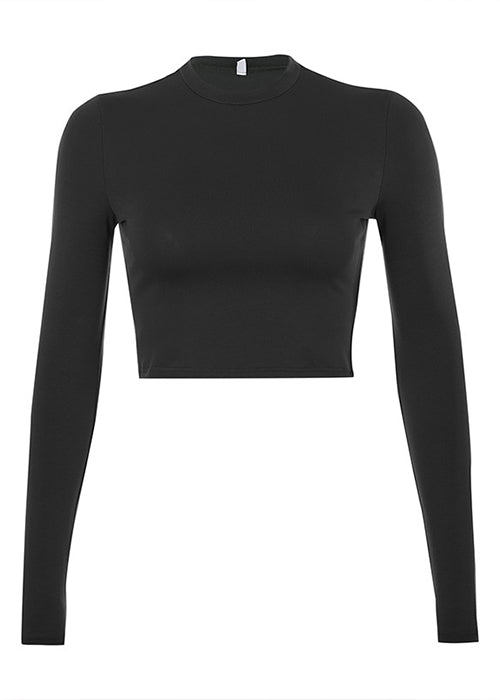 Kim Crop Top
✔️ Free and Secure Worldwide Delivery
💜-15% off with code LASTMONTH15
Free
shipping
Customer
service
Secure
payment
Contact
us
Accompany your bottom with a sober and classy top thanks to this Kim Crop Top
Comfortable and pleasant to wear
Strengthened materials
All-season clothing
Compliments the silhouette
Inspires admiration
Kim Crop Top Styling Secrets for a Chic and Trendy Look
Are you ready to unlock the chic and trendy potential of the Kim Crop Top? Look no further! As a fashion expert, I'm here to share with you the styling secrets that will transform your outfit game.
First and foremost, the Kim Crop Top is a versatile piece that pairs beautifully with a range of garments. Kim Crop Top pairs effortlessly with high-waisted denim for a classic, chic ensemble. The contrast between the crop top's cut and the structure of the denim enhances the ensemble's allure.You can further enhance your look by accessorizing with elegant jewelry and watches.
For a trendy twist, experiment with layering. Throw on a lightweight sweater or one of those stylish hoodies over your Kim Crop Top. This adds a touch of casual flair and keeps you warm on breezy days. The key is to balance comfort and style.
Another trend to consider is the "embroidered" or "woven" Kim Crop Top. These variations add intricate detailing to the garment, making it stand out even more. The Kim Crop Top can be styled with a tunic to create a bohemian ensemble.
And if you're hitting the beach, don't forget the swimwear potential. A Kim Crop Top can double as a cover-up over your swimwear. Its pleasant-to-wear fabric and breezy design make it an excellent choice for your day at the shore.
Fashion Forward: Why the Kim Crop Top Deserves a Spot in Your Closet
In the fast-paced world of fashion, staying fashion-forward is a must. One essential piece that deserves a prime spot in your closet is the Kim Crop Top, and here's why.
The crop top's ability to effortlessly pair with various bottoms, from denim pants to activewear, is a game-changer. Its adaptable silhouette allows you to craft different looks, from casual to dressy, with ease.
What sets the Kim Crop Top apart is its "pleasant to wear" factor. The fabric is comfortable against your skin, making it an ideal choice for daily wear. You won't just look stylish; you'll feel great too.
For those looking for a unique touch, consider an "embroidered" or "woven" Kim Crop Top. These variants add texture and intricate detailing, further elevating your fashion game.
The Kim Crop Top is the ideal addition to any wardrobe, providing the perfect balance between stylish sophistication and comfortable relaxation. It's not just a piece of clothing; it's a statement of your fashion-forward attitude. So, don't miss out on the opportunity to enhance your style and embrace the Kim Crop Top.
Kim Crop Top: The Quintessential Piece for Effortless Summer Glam
Summer is synonymous with carefree days and glamorous nights, and the Kim Crop Top is the quintessential piece that embodies this spirit. If you're seeking an effortless way to add some summer glam to your wardrobe, look no further.
Kim Crop Top is ideal for warm weather. Its lightweight fabric and stylish cut make it perfect for beach trips or everyday wear. Style with swimwear or denim for effortless chic.
For an extra touch of glam, consider accessorizing with statement jewelry and elegant watches. These accents enhance your outfit's overall allure, whether you're headed to a beachfront party or a casual summer brunch.
When the sun sets, don't hesitate to layer the Kim Crop Top under a light jacket or coat. This versatile piece ensures you remain comfortable while maintaining your glamorous appeal.
If you're planning an evening on the town, opt for an embroidered or woven Kim Crop Top. These variants introduce a level of sophistication that's perfect for a night out. Whether you're hitting the city's hotspots or enjoying a pleasant evening at a beachfront restaurant, you'll exude effortless summer glam.
Rediscover your summer and fall wardrobe with the Kim Crop Top
Versatility: The Kim Crop Top is not limited to any particular season. You can effortlessly transition it from summer to fall. It pairs flawlessly with dresses, jackets, shorts, skirts, and more, ensuring you get the most out of your investment.
Figure-Flattering Fit: The Kim Crop Top is designed to complement various body types, offering a figure-hugging silhouette without feeling too snug. It accentuates your waist and creates a sleek look, whether you're wearing it with skinny jeans or flowy skirts.
Endless Styling Options: This crop top is your canvas for creativity. Experiment with different outfits, layer it under cardigans, or wear it as a statement piece. Its versatility allows you to create fashion-forward ensembles effortlessly.
Ideal for Transitional Weather: As summer shifts to fall, the Kim Crop Top offers a lightweight layer that can be worn under outerwear. It provides just the right amount of coverage without overheating, making it a perfect choice for those unpredictable transitional days.
Footwear Flexibility: Pair the Kim Crop Top with a variety of shoes, from chic sandals to cozy cardigans. It seamlessly complements your favorite footwear, allowing you to achieve the fashionable look you desire.
Comfort and Breathability: Constructed from superior fabrics, the Kim Crop Top guarantees wearers will remain at ease all day.It provides excellent breathability, making it an ideal choice for both summer and early fall.
Elevate Your Confidence: When you look good, you feel good. The Kim Crop Top enhances your confidence, helping you make a statement and stand out with every outfit.
Trendy and Timeless: The Kim Crop Top is a fashion-forward piece that transcends trends. Its timeless appeal means you can keep it in your wardrobe for years to come.