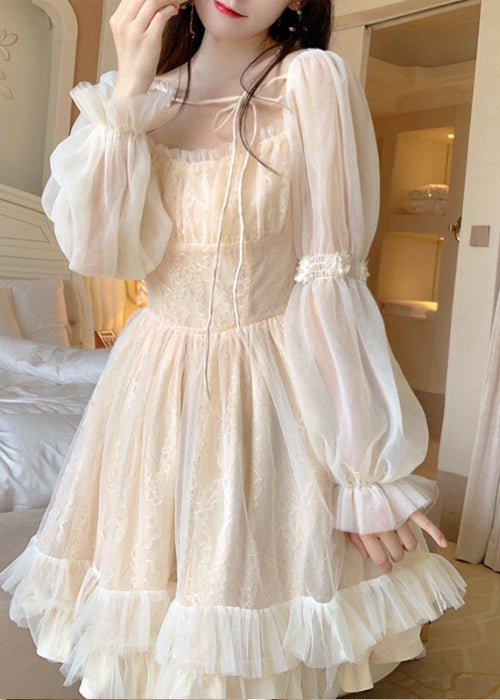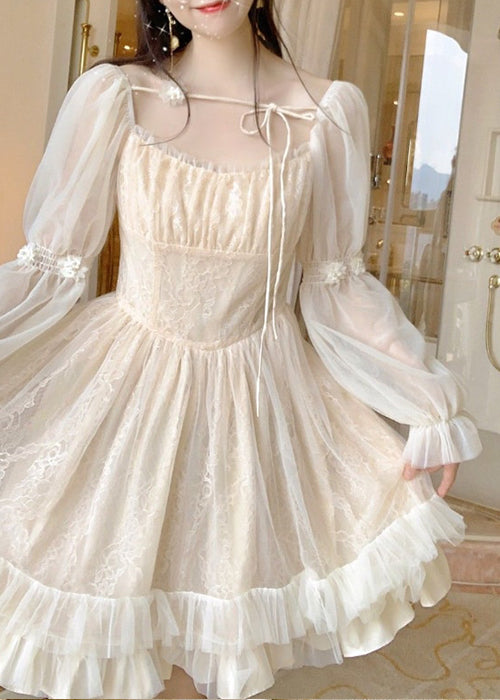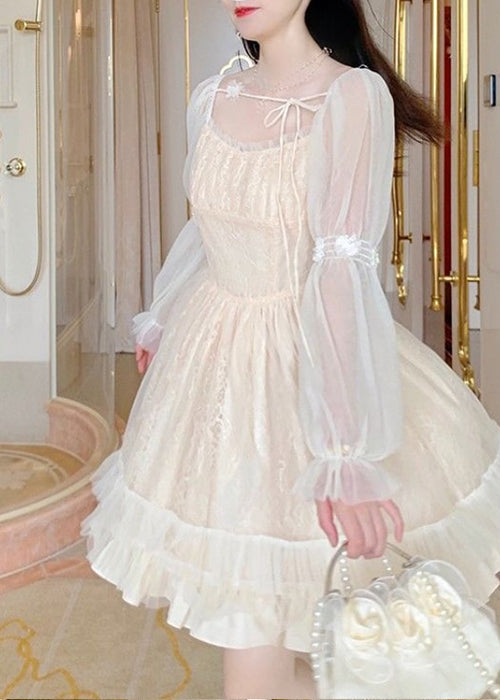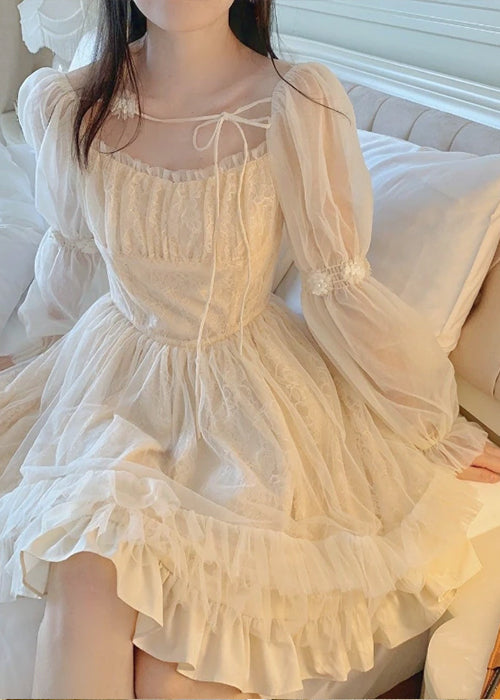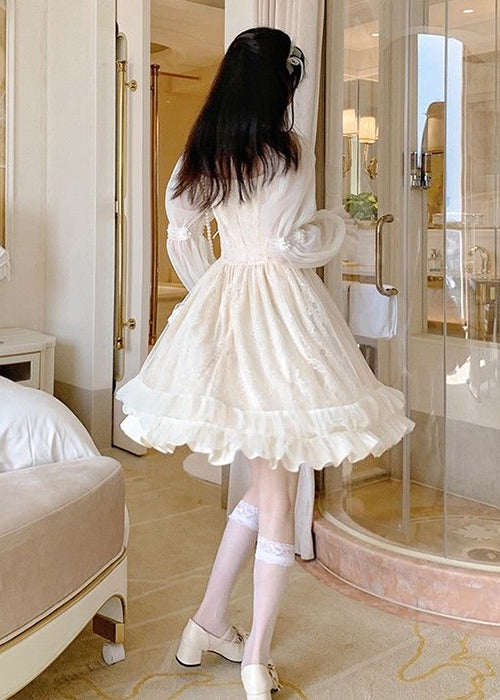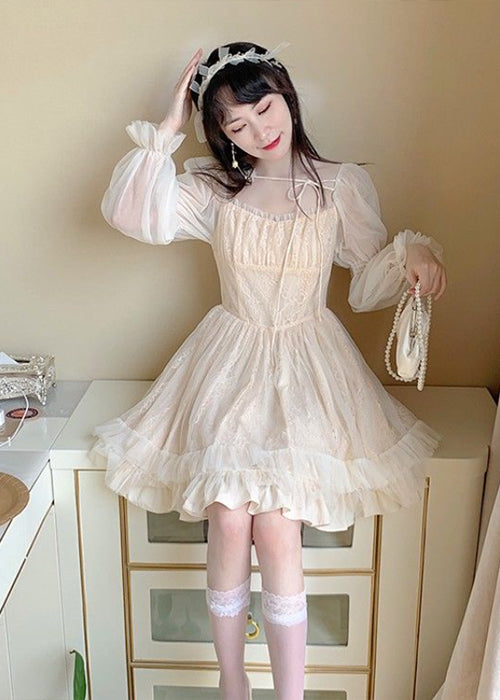 Kawaii Japanese Dress
✔️ Free and Secure Worldwide Delivery
💜-15% off with code LASTMONTH15
Free
shipping
Customer
service
Secure
payment
Contact
us
Impose a classy and elegant style now with this Kawaii Japanese Dress
Cultural Fusion
Chic and Comfortable
Versatile Style
Playful Elegance
Unique Expression
Unveiling the Allure of the Kawaii Japanese Dress
The Kawaii Japanese Dress is a fashion icon, boasting undeniable charm that attracts admirers from across the globe. This revolutionary design brings elements of denim and casual wear together, creating a timelessly elegant look that transcends trends.
Featuring fun prints, bright shades, and unique embellishments, the Kawaii Japanese Dress grew to be a favorite amongst fashion-forward women. It supplies the comfort of a soft cardigan or shirt along with the stylish elegance of conventional dresses.
The Kawaii Japanese Dress can be easily accessorized to create stylish looks for any event. From complementary jackets and jeans to a comfy cardigan, you'll have endless outfit possibilities to choose from.
This long-sleeve dress provides an elevated look that stands out from other sleeveless options. It can be layered for colder days with accompanying sweaters or jackets, providing year-round versatility.
This Japanese dress blends modern design with unparalleled comfort, creating a stylish and functional garment for all occasions. This dress is decidedly not your average underwear – it's a statement piece for those who appreciate the beauty of fashion.
This dress stands out with its intricate details and modern fashion trends. It's a perfect illustration of how culture meets fashion, creating a phenomenon that has enchanted fashion-conscious women around the globe.
Kawaii Japanese Dress: The Perfect Blend of Elegance
Elegance and comfort converge in the delightful world of the Kawaii Japanese Dress, offering a perfect blend of timeless style and contemporary fashion trends. This dress is a testament to how you can achieve grace and comfort simultaneously, featuring elements of dresses, denim, and more.
The Kawaii Japanese Dress is a symbol of elegance and sophistication, designed for women who appreciate the charm of fashion fused with the ease of casual wear. It gracefully combines the allure of classic dresses with the comfort of your coziest sweater or blouse, delivering a look that's both chic and practical.
This Kawaii Japanese Dress provides versatility with numerous styling options, perfect for any wardrobe. Easily mix and match for any look; from professional to casual, day or night. Finish your look with a fashionable blazer, jeans, or cardigan for a snug yet stylish outfit.
This dress caters to a wide range of tastes, from lovers of slim skirts to those who enjoy roomy shirts.This Kawaii Japanese Dress exquisitely blends classic sophistication with up-to-date trends, offering the perfect choice for women who want the ultimate combination of chic and comfort. This dress expresses your unique personality, elevating it from a mere garment.
Culture Meets Fashion: The Kawaii Japanese Dress Phenomenon
The Kawaii Japanese Dress captures the essence of a unique culture, combining playfulness with a modern style. This phenomenon encapsulates the essence of dresses, denim, and so much more, appealing to fashion enthusiasts of all backgrounds.
With its playful patterns, vibrant hues, and charming details, this dress has become a symbol of cultural fusion and artistic expression. It marries the comfort of your favorite sweater or blouse with the timeless appeal of classic dresses, creating a harmonious blend of cultures and fashion.
The Kawaii Japanese Dress serves as a canvas for self-expression, allowing women to craft their unique outfits by accessorizing with hats or layering it with jackets and denim pieces. The addition of a cardigan and the option for long sleeves further enrich the possibilities, ensuring that this dress suits every season.
Beyond its fashion elements, the Kawaii Japanese Dress transcends the ordinary, offering alternatives to conventional sleeveless designs. You can easily transition from warm days to cooler evenings by pairing it with complementary sweaters or sweatshirts, giving you an all-weather style solution.
What you need to know about this Kawaii Japanese Dress
Warm and Snug: The Kawaii Japanese Dress is made with high-quality knit fabric that keeps you warm and snug during chilly autumn and winter days.
Vintage-Inspired Elegance: This dress effortlessly captures the essence of vintage-inspired fashion, adding a touch of timeless elegance to your apparel collection.
Layering Delight: Pair it with stylish coats and slim-fit hoodies to create layered looks that are both chic and practical for cooler weather.
Skinny and Comfortable: The slim-fit design ensures you can wear this dress comfortably with leggings or skinny jeans for extra warmth.
Versatile Styling: Accessorize with your favorite tee, pullover, or tunic to create versatile ensembles that suit various occasions, from casual outings to more formal events.
Dress for the Season: With long sleeves, the Kawaii Japanese Dress is perfect for autumn and winter, offering better insulation without sacrificing style.
Maxi Dress Magic: The longer length adds a layer of warmth and sophistication, making it a suitable choice for both daytime and evening outings.
Women's Wardrobe Essential: A trendy yet comfortable option for fashion-forward women looking to stay stylish in the colder months.