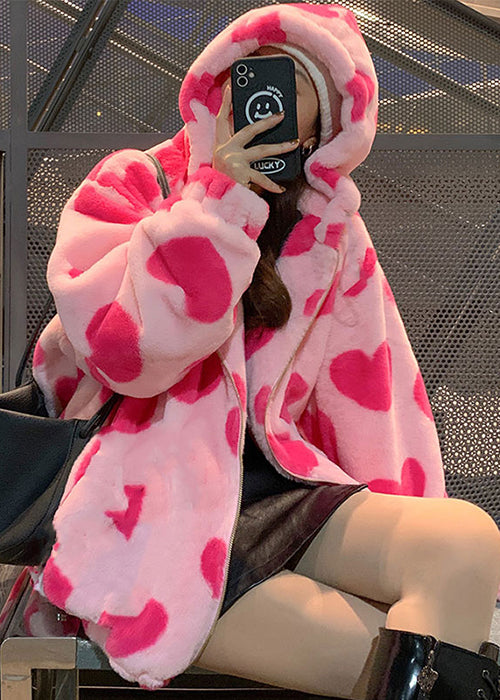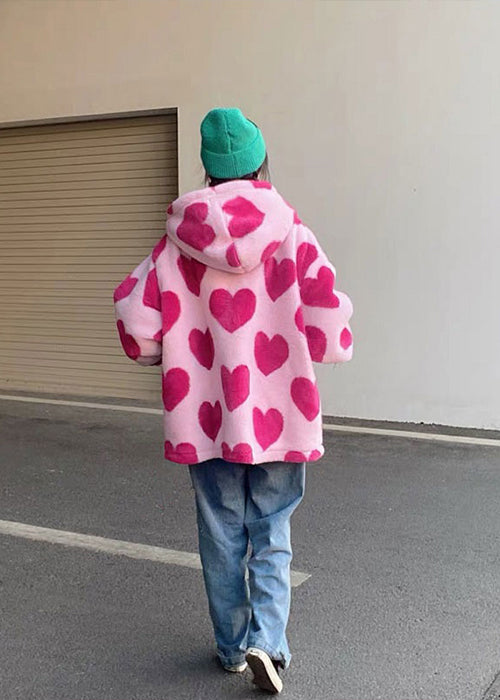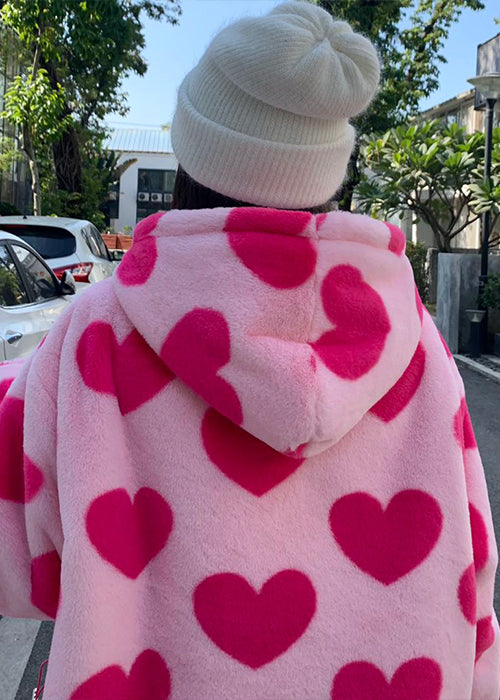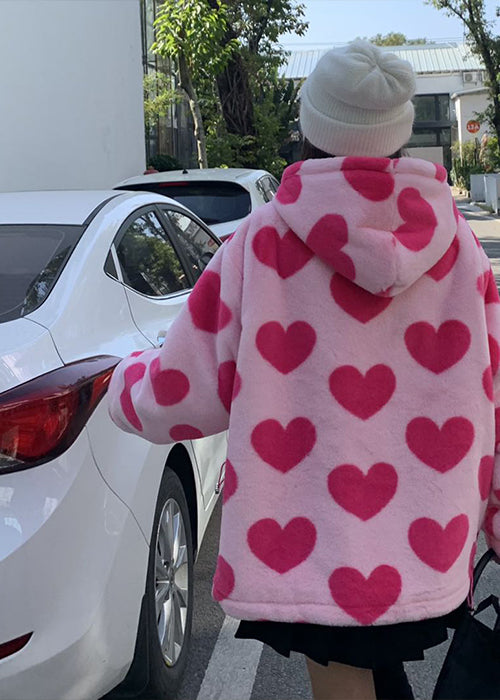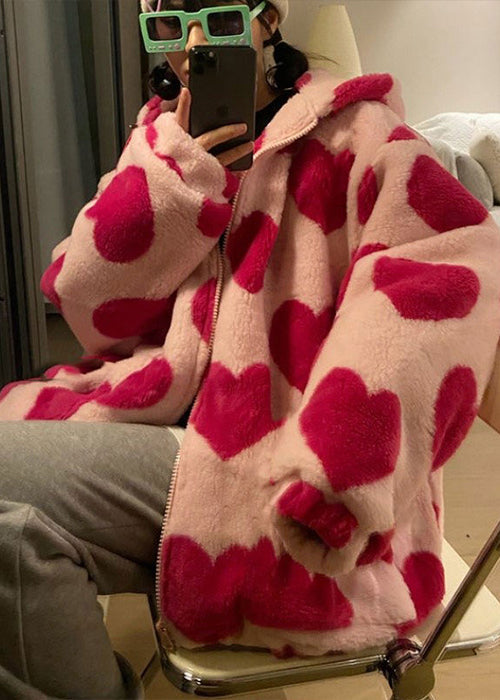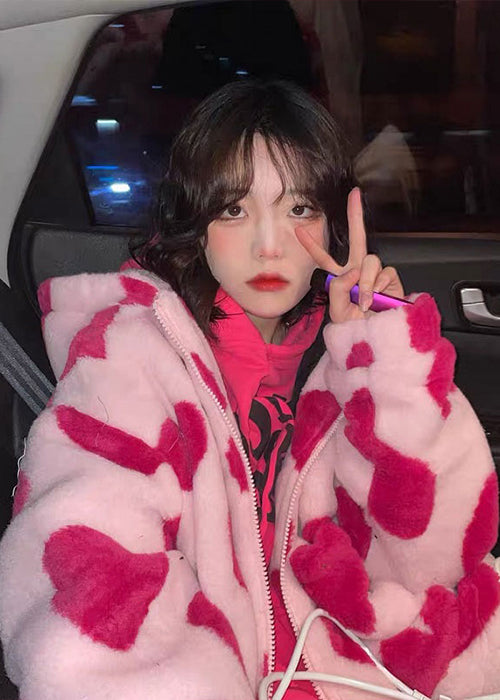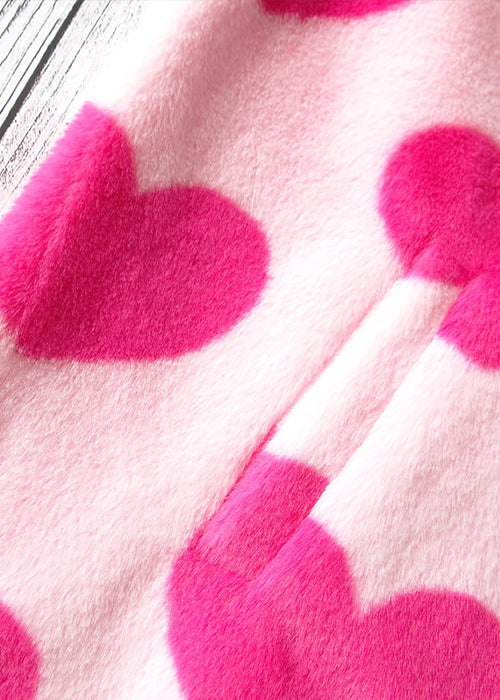 Kawaii Fur Coat
✔️ Free and Secure Worldwide Delivery
💜-15% off with code BLACKMONTH15
Free
shipping
Customer
service
Secure
payment
Contact
us
Flaunt your look with pride, even when it's cold, with this Kawaii Fur Coat
Pleasant to wear
Not available in stores (local)
Sober pattern from the 2000s
Autumn/Spring Collection
Super soft
Unveiling winter's whimsy: The Kawaii Fur Coat trend
As winter casts its frosty spell, the world of fashion comes alive with the enchanting trend of the Kawaii Fur Coat. This delightful style is the embodiment of winter's whimsy, adding a touch of cuteness and coziness to your wardrobe. The Kawaii Fur Coat trend is all about celebrating the joy of fashion in the cold season.
With its plush textures and charming details, the Kawaii Fur Coat is the ultimate way to stay warm while looking incredibly stylish. This fashionable blazer of comfort features adorable accents like oversized buttons, playful pockets, and sometimes even a hint of fringe, creating a silhouette that's as flattering as it is delightful.
Pair your Kawaii Fur Coat with a cozy sweatshirt or a soft tee for a look that's effortlessly chic and oh-so-warm. Don't forget to complete the outfit with your favorite footwear, whether it's trendy sandals for a unique juxtaposition or comfortable maxi boots to keep your toes snug.
This trend is all about embracing the cuteness and charm of fashion while staying on the cutting edge of winter style. The Kawaii Fur Coat is not just an outerwear piece; it's a statement that says fashion can be both warm and wonderfully whimsical.
Elevate your wardrobe: The Allure of the Kawaii Fur Coat
In the world of fashion, the allure of the Kawaii Fur Coat is impossible to deny. This charming piece has the remarkable ability to elevate your entire wardrobe, turning the ordinary into the extraordinary.
This coat is more than just a winter staple; it's a fashion statement that celebrates the essence of charm and comfort. The allure of the Kawaii Fur Coat lies in its ability to transform any outfit into a work of art. Pair it with a classic polo or one of your favorite tees for a look that's both elegant and adorable.
The Kawaii Fur Coat adds a playful edge to any look, elevating style with its distinctive design. Available in a sleek or relaxed silhouette, its flattering design helps you express yourself in true fashionista style. Accessorize to complete the look and you'll be ready to take on any challenge with style and confidence.
This winter, don't settle for the ordinary. Elevate your wardrobe with the undeniable allure of the Kawaii Fur Coat and let your fashion sense shine with cuteness and charm.
At the Cutting Edge of Fashion: Kawaii Fur Coats in Today's fashions
When it comes to staying at the cutting edge of fashion, the Kawaii Fur Coat is a trendsetter that's here to stay. In today's fast-paced fashion world, where style and comfort often collide, this coat manages to effortlessly strike a balance. It's not just a piece of outerwear; it's a symbol of fashion's ever-evolving landscape.
The Kawaii Fur Coat's versatility knows no bounds. Whether you prefer to pair it with activewear or layer it over your favorite sweatshirt, this coat's fashionable prowess shines through. This coat's special design adds a touch of fun to any look, transforming the most basic outfit into an eye-catching ensemble.
The Kawaii Fur Coat offers an array of silhouettes, from refined to playful, ensuring you find a flattering fit and charming aesthetic. A truly customizable style, this coat allows you to express your individuality.
Complete your look with trendy sandals or stylish footwear that perfectly complements the coat's charm. Whether you're heading to a casual gathering or embracing the bold and beautiful in activewear, the Kawaii Fur Coat is your ticket to staying at the cutting edge of today's fashions.
Fashion is not just about looking good; it's about feeling great. The Kawaii Fur Coat trend allows you to do both with a remarkable fusion of style, comfort, and undeniable allure.
What you need to know about this Kawaii Fur Coat
Cozy Elegance: This fur coat blends warmth and sophistication, ideal for cooler weather.
Versatile Pairing: From denim to dresses, this coat complements a wide range of outfits, allowing you to express your unique style effortlessly.
Chic Layering: Layer it over your favorite sweater or blouse for a chic look that keeps you snug and stylish.
Stylish Outerwear: The Kawaii Fur Coat can be both a fashionable jacket and a warm outer layer, offering versatility in your winter wardrobe.
Flattering Silhouette: Its design enhances your waist and adds a flattering touch to your outfits, whether you prefer skinny jeans or tailored trousers.
Complete Outfits: Elevate your winter outfits with this coat, which serves as a statement piece that adds charm to your ensemble.
Warm and Adorable: The Kawaii Fur Coat's adorable style, especially in soft and inviting shades like a fluffy pink jacket, brings warmth and a smile to your winter days.
Comfortable and Pleasurable to Wear: With its plush textures, this coat is not only stylish but also pleasant to wear, ensuring a delightful experience during the cold months.
Head-Turning Hats: Pair your Kawaii Fur Coat with stylish hats for a look that's both trendy and practical, keeping you warm and fashionable.