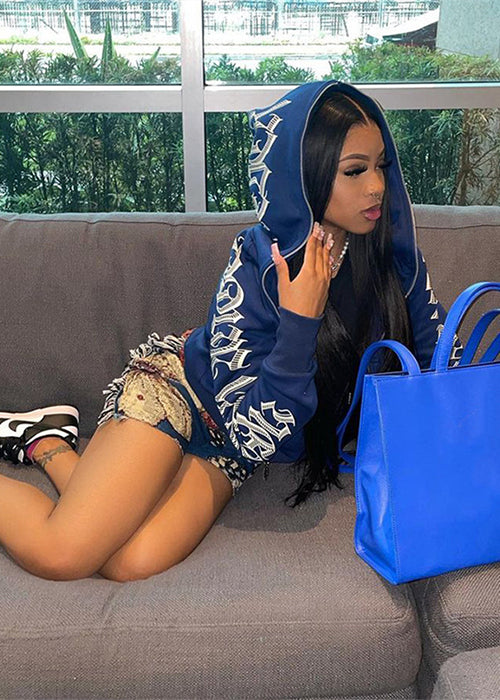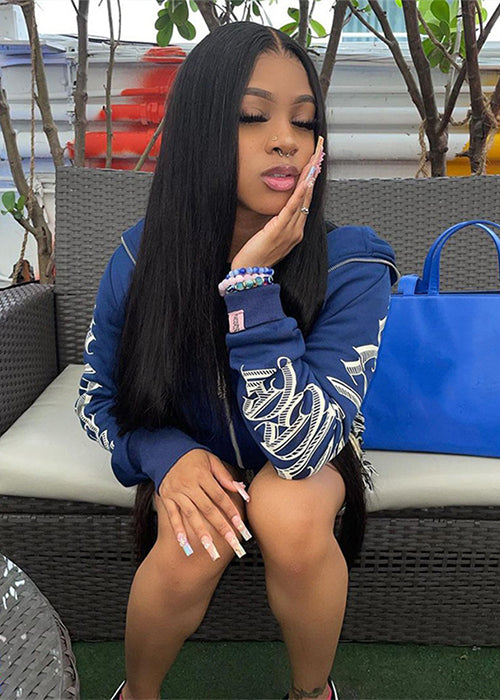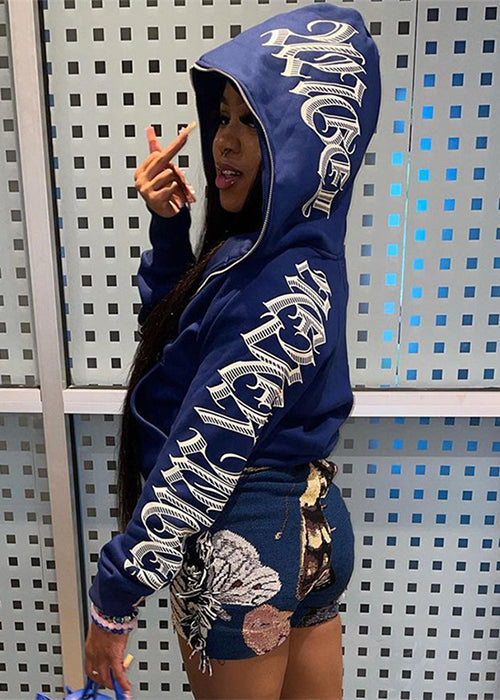 Hoodie Y2K Jacket
✔️ Free and Secure Worldwide Delivery
💜-15% off with code BLACKMONTH15
Free
shipping
Customer
service
Secure
payment
Contact
us
Hoodie Y2K Jacket: Elevate Your Fashion Game
Why the Hoodie Y2K Jacket Is a Wardrobe Essential
In the ever-evolving realm of fashion, one trend that has not only stood the test of time but has also emerged as a wardrobe essential is the Hoodie Y2K Jacket. This iconic piece seamlessly blends comfort and style, making it a must-have for fashion enthusiasts of all ages.
The allure of the Hoodie Y2K Jacket lies in its versatility. Its gender-neutral design appeals to a broad range of style icons. But what sets this jacket apart are the intricate details that scream sophistication. From carefully embroidered motifs to thoughtfully placed stripes, each element adds a layer of personality to the garment. 
Hoodie 2000s Jacket Styling Hacks: Tips from Fashion Insiders
For those looking to elevate their fashion game, here are some insider tips on styling the Hoodie Y2K Jacket. Pair it with joggers for a casual yet put-together look, or opt for a more polished ensemble by combining it with tailored trousers. The versatility of this jacket extends beyond casual wear, making it a statement piece suitable for a variety of occasions.
Consider experimenting with layering by adding a sleeveless hoodie underneath for a contemporary twist. Embrace the Y2K aesthetic by incorporating watches and other accessories that complement the jacket's bold design. This piece isn't just an article of clothing; it's a canvas for self-expression.
From Y2K to Today: The Enduring Allure of the Hoodie Y2K Jacket
The Hoodie Y2K Jacket has transcended fashion eras, and its enduring allure continues to captivate style enthusiasts. From the Y2K era to today, this jacket has seamlessly adapted to the ever-changing landscape of fashion, solidifying its status as a timeless classic.
A spectrum of choices awaits those who appreciate the relaxed atmosphere of a zip-up hoodie or the stylishness of a hooded jacket. Our Y2K-inspired design integrates current features such as full-zip fleece and streamlined designs to maintain relevance and fashionability.
Whether you're a fan of pullover hoodies, fleece jackets, or any other garment in the extensive range, the Hoodie Y2K Jacket remains a cornerstone in the ever-evolving world of fashion.
Embracing the Versatility of the Hoodie Y2K Jacket

Warmth Redefined: The Hoodie Y2K Jacket envelops you in a cocoon of warmth, making it the perfect companion for frosty winter days.
Denim Chic: Embrace the timeless allure of denim, as this jacket combines the classic denim aesthetic with contemporary design elements.
Slim-fit Elegance: Stay snug without sacrificing style – the slim-fit design ensures a flattering silhouette that enhances your winter wardrobe.
Activewear Fusion: Elevate your winter workout attire by seamlessly integrating this jacket into your activewear collection.
Fleece-Lined Comfort: The fleece-lined interior provides an extra layer of insulation, ensuring you stay cozy even in the coldest temperatures.
Versatile Vest: Transition effortlessly from indoor warmth to outdoor adventures with this adaptable vest-style jacket.
Hooded Sweatshirt Sophistication: The integrated hood adds an extra layer of protection against the winter chill while maintaining a sleek and fashionable look.