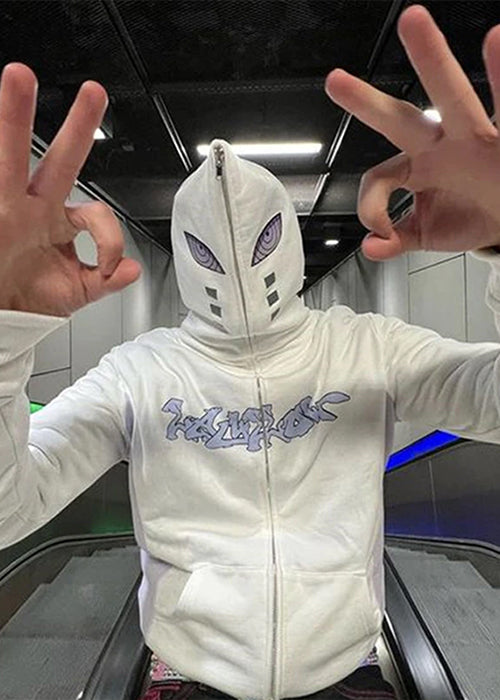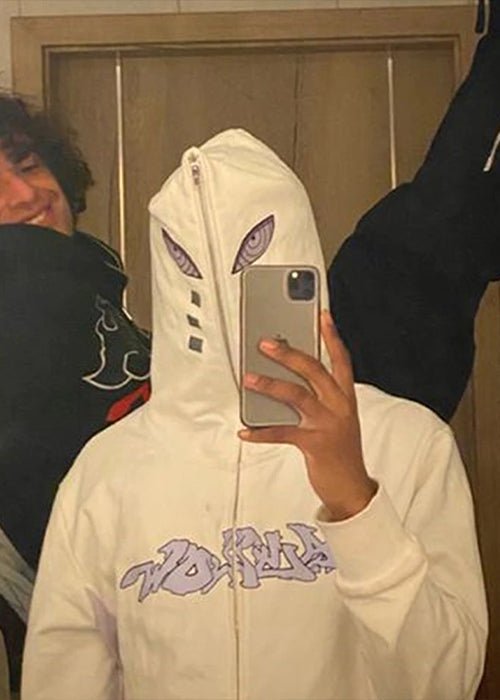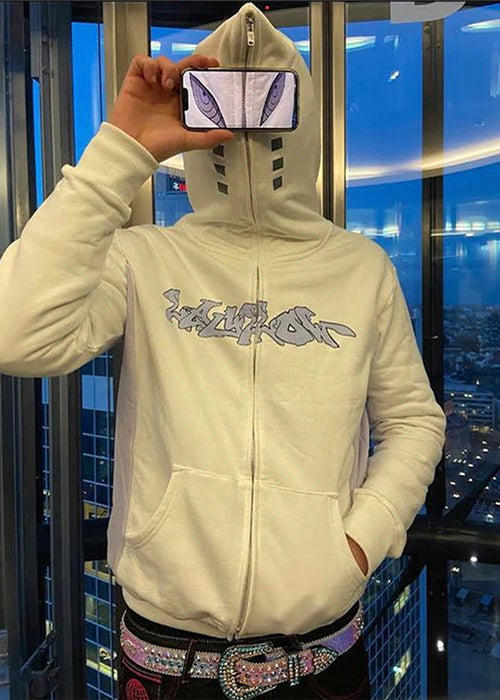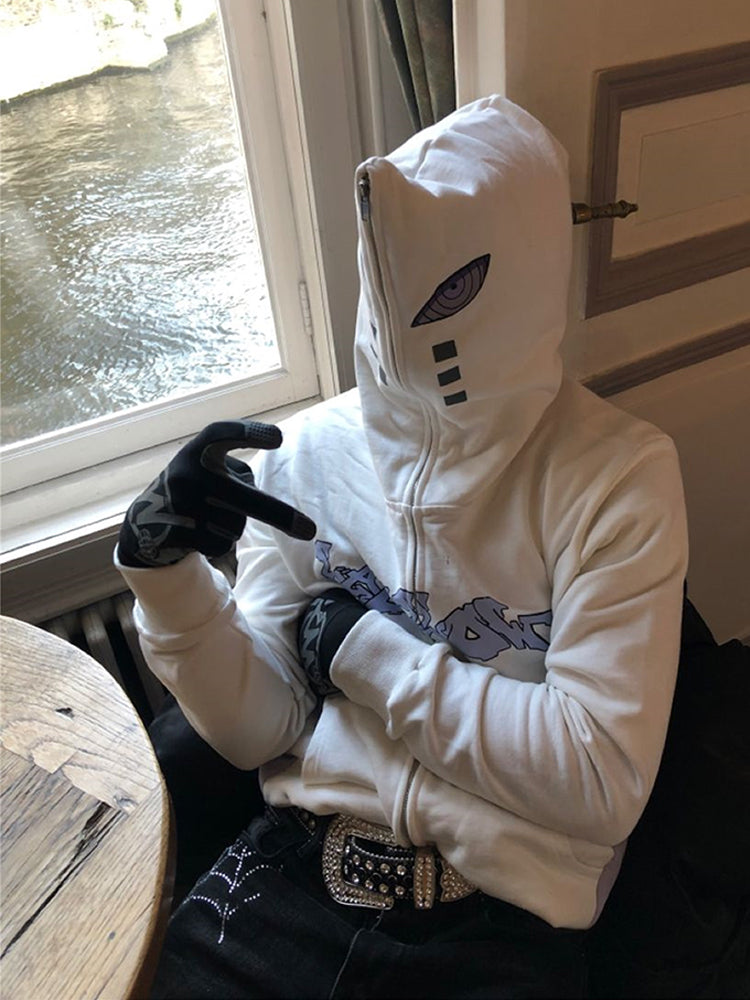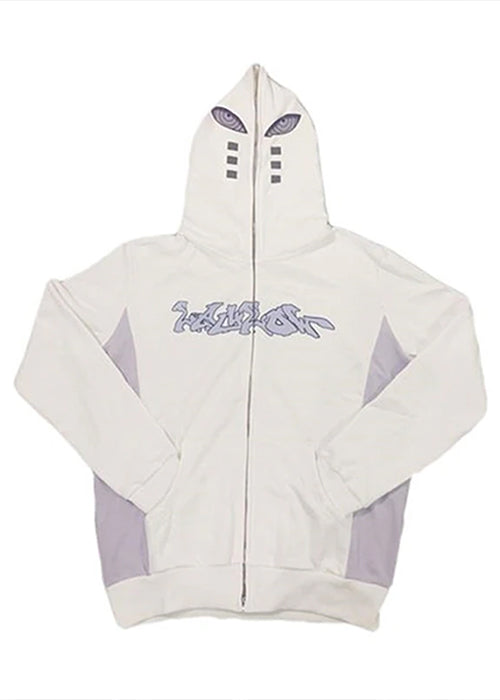 Harajuku Hoodie Zip
✔️ Free and Secure Worldwide Delivery
💜-15% off with code LASTMONTH15
Free
shipping
Customer
service
Secure
payment
Contact
us
Mastering Urban Elegance: The Hoodie Zip Guide

Staying Cozy and Cool: Unveiling the Harajuku Sweatshirt Hooded Zip
Sweatshirts and hoodies have long been cherished for their relaxed, laid-back appeal, but the Harajuku Hooded Zip takes this to another level entirely.
Meticulously crafted, this pullover hooded sweatshirt epitomizes versatility. It encapsulates both the warmth of comfort and the allure of style, rendering it adaptable for various occasions.
Woven from high-quality materials, such as soft polyester, it feels like a warm embrace while keeping you in tune with the latest fashion. The inclusion of a full zipper enhances not only its aesthetic but also its practicality, allowing you to seamlessly transition between different temperature settings.

The beauty of the Harajuku Hooded Zip lies in its effortless pairing with various wardrobe staples. It harmonizes perfectly with your favorite pair of shorts, creating a relaxed, effortlessly stylish look.
Furthermore, it is equally at ease when layered under jackets, tees, or even as a distinctive form of underwear for that extra touch of flair. Complete your ensemble with trendy hats or caps, elevating your style to a whole new level. This is not just clothing; it's a fashion statement that assures both comfort and panache.
Accessorize Your Look with the Versatile 2000s Hoodie Zip
In the world of fashion, versatility is the key to creating captivating looks. The 2000s Hoodie Zip is a prime example of a versatile piece that allows you to express your style uniquely while staying comfortable.

This hooded gem is not limited to being a mere pullover; it's a canvas for self-expression. Its full zipper allows you to play with different looks effortlessly.
For the ladies, this hoodie is a must-have in your womens apparel collection. Its adaptable nature lets you switch between cozy and chic in an instant.

Accessories are where the magic happens. Experiment with trendy caps, hats, or even statement-making sweater additions to create a unique ensemble. The 2000s Hoodie Zip isn't just a piece of clothing; it's an opportunity to showcase your personal style, layer by layer.
Harajuku Hoodie Zip Trends: From Runway to Sidewalk
Fashion trends are constantly evolving, and the Harajuku Hoodie Zip is at the forefront of this sartorial transformation. From the runway to the sidewalk, this hoodie zip has become a quintessential element in today's fashion landscape.

It's not just a hoodie; it's an iconic fashion statement. This trend isn't limited to casual wear. You'll find this full zip hoodie incorporated into a wide range of styles. The versatility of this apparel piece allows for a seamless transition from gym sessions to coffee dates.
As the Harajuku Hoodie Zip continues to influence the fashion world, streetwear aficionados are embracing its adaptability. Layer it with tees, pair it with shorts, and even experiment with it as a unique form of underwear for an unexpected twist. Its ability to blend comfort and style ensures that it will remain a staple in modern fashion, from the runway to the sidewalk.
What you need to know about this Harajuku Hoodie Zip
Warm and Cozy Fleece: The Harajuku Hoodie Zip is crafted from plush fleece material, providing exceptional warmth during the colder months.

Versatile Layering: This hoodie is perfect for layering under your favorite sweaters, cardigans, or even outerwear like coats.

Sizing for Everyone: Available in a wide range of sizing options, this hoodie caters to both men and unisex fashion needs. 
Unisex Appeal: This unisex hoodie is an attractive option for couples or anyone seeking a joint style expression. Its versatility makes the Harajuku Hoodie Zip an excellent wardrobe addition.
Active Comfort: Whether you're heading to the gym or simply want to enjoy some outdoor activities, this hoodie works as stylish activewear that keeps you comfortable and looking sharp.
Charcoal and Neutral Hues: The option of charcoal and other neutral hues allows for easy pairing with a variety of outfits. It's a versatile addition that complements your existing wardrobe.
Pair with Skirts or Footwear: You can effortlessly style the Harajuku Hoodie Zip with skirts for a trendy and feminine look. It also pairs beautifully with a variety of footwear options, from sneakers to boots.
Waist Definition: The hoodie's design ensures that it provides a flattering silhouette while maintaining your waist definition, adding a touch of sophistication to your overall look.
Complement with Accessories: Add personal flair to your outfit by accessorizing with watches, hats, and more. The Harajuku Hoodie Zip serves as a versatile canvas for your fashion creativity.