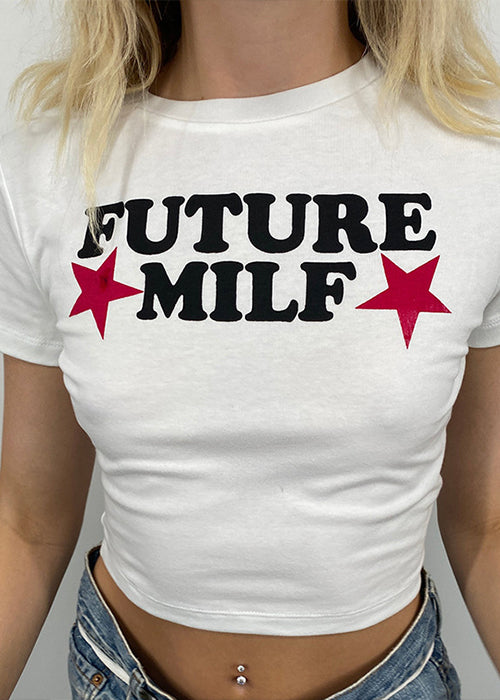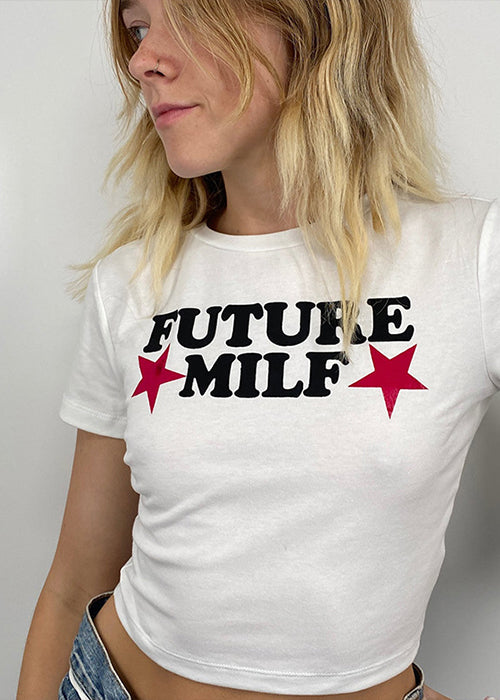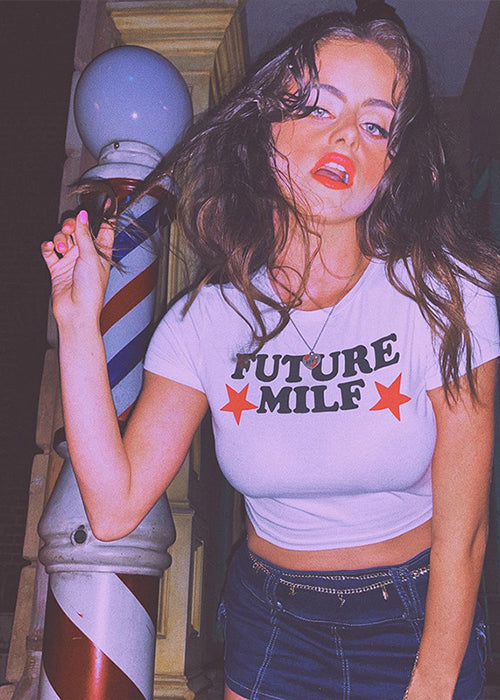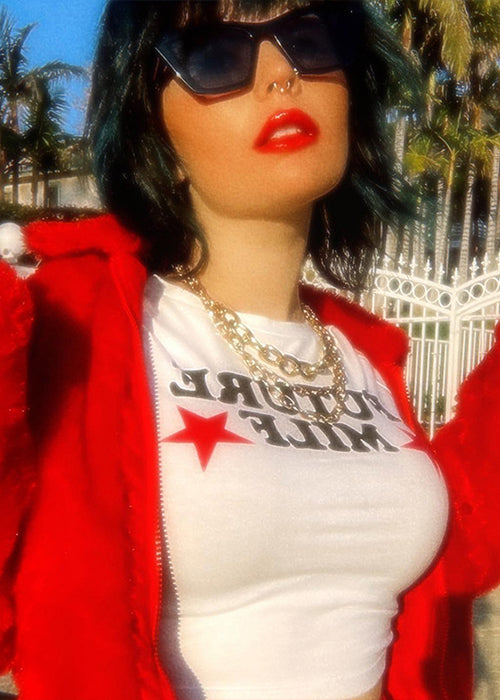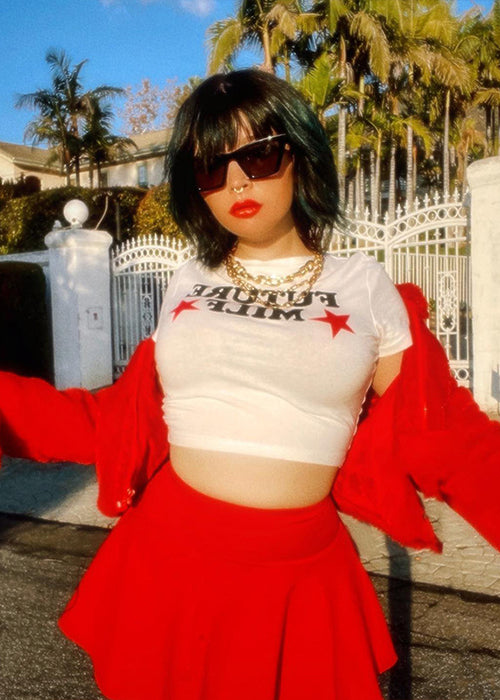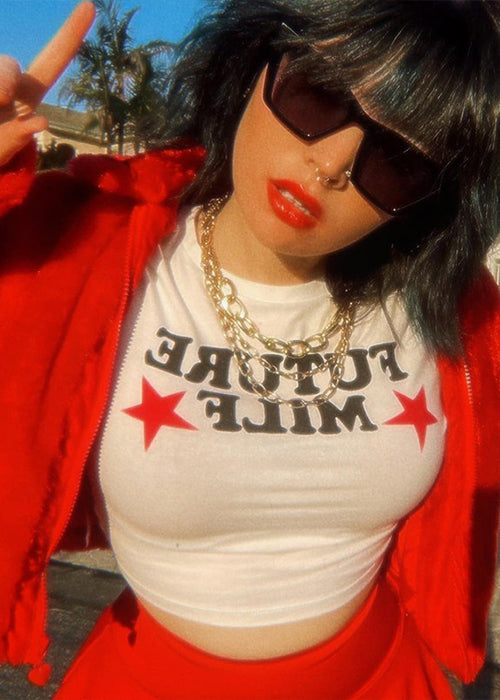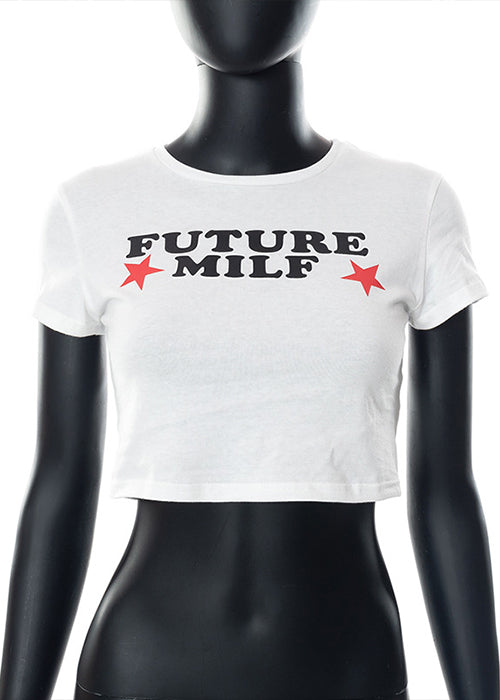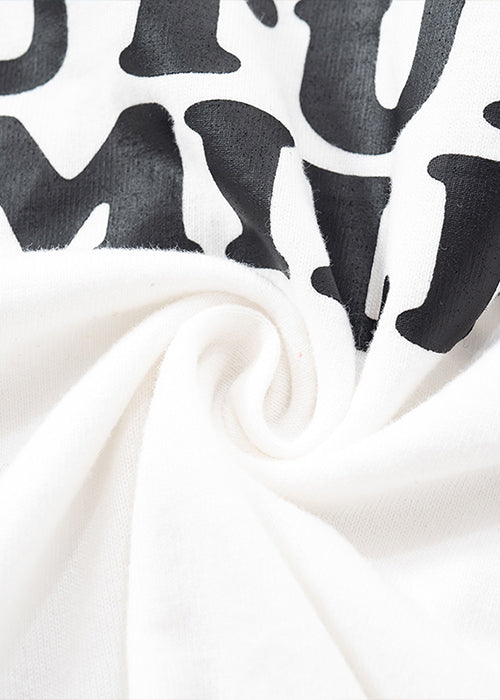 Future Milf Shirt
✔️ Free and Secure Worldwide Delivery
💜-15% off with code LASTMONTH15
Free
shipping
Customer
service
Secure
payment
Contact
us
Bring luck by wearing this Future Milf Shirt with pride
Comfortable and pleasant to wear
Perfect with denim
Garment made of reinforced materials (Cotton and Polyeser)
Collection Summer
Provocative and remarkable (ideal for not going unnoticed)
Empowerment in fashion: Embracing the Future Milf Shirt trend
In the ever-evolving world of fashion, trends emerge that not only redefine style but also empower individuals. One such trend making waves is the Future Milf Shirt, a symbol of modern confidence and empowerment.
This trendy shirt transcends traditional boundaries, offering a versatile appeal that extends beyond the role of motherhood. Crafted from high-quality fabrics, it encompasses a variety of styles, from comfortable knits to elegant sweaters and even outerwear options. The shirt's flattering v-neck and silhouette work harmoniously with different wardrobe pieces, such as chic denim, flowy maxi skirts, or trendy flare trousers.
One of the remarkable qualities of the Future Milf Shirt is its adaptability. Whether you're hitting the beach in a bikini, embracing a cropped look, or even experimenting with woven, high-waisted styles, this shirt effortlessly complements your attire. Its short-sleeve design ensures comfort even during warm summer days.
Beyond motherhood: The versatile elegance of Future Milf Shirts
While the name "Future Milf Shirt" may suggest a specific role, the reality is that this wardrobe essential transcends its initial connotations, offering versatile elegance for all women.
This shirt is a testament to the power of fashion, embracing different fabrics and styles to create a dynamic look. From cozy knits to chic sweaters, the Future Milf Shirt offers a range of options for every occasion, whether it's casual outings or formal events.
This shirt is incredibly flexible; pair it with flared pants, high-waisted bottoms, or even cropped styles - it will seamlessly enhance any look.
Style evolution: The impact of Future Milf Shirts on fashion
The influence of the Future Milf Shirt on the world of fashion is undeniable. It has not only redefined style but also shaped a new era of sartorial empowerment.
The shirt's design, characterized by a flattering v-neck and tailored silhouette, has left an indelible mark on the fashion landscape. The Future Milf Shirt complements numerous outfits, from classic jeans to fashionable long skirts or trousers.
This trend has a broader reach than just bottom selection. The Future Milf Shirt's adaptability is evident in its ability to pair seamlessly with various styles, including high-waisted choices, cropped looks, and even woven pieces. This adaptability underscores the shirt's position as a symbol of style evolution.
With options that range from comfortable knits to sophisticated sweaters and even outerwear, this shirt transcends its initial connotations, offering individuals a canvas to express their unique fashion statements. Whether you're exploring bikini cover-ups or creating a stylish ensemble with ribbed textures, the Future Milf Shirt empowers you to define your fashion evolution.
What you need to know about this Future Milf Shirt
Breathable Denim Elegance: Crafted with lightweight, breathable denim fabric, the Future Milf Shirt offers an elegant twist to classic summer tees.
Comfortable Knit Vibes: This shirt provides the perfect balance between a cozy knit feel and a stylish silhouette, ensuring comfort and fashion.
Sweater-Style Sophistication: Embrace the season in style with the Future Milf Shirt's sweater-inspired design, perfect for cooler summer evenings.
Effortless Outerwear: Transition seamlessly from beach days to nights out with its outerwear-like versatility, ensuring you're ready for any occasion.
Flare for Flare Trousers: Pair it with trendy flare trousers to create a chic, fashion-forward ensemble that's perfect for summer outings.
Poolside Bikini Cover-Up: Use it as a stylish bikini cover-up, adding a touch of flair to your poolside look.
Sultry Cropped Appeal: The cropped design offers a sultry, fashion-forward style that's perfect for warm weather.
Lingerie-inspired Elegance: With its silhouette and underwear-like design, the Future Milf Shirt exudes a touch of lingerie-inspired elegance, perfect for summer nights.
High-Waisted Pairings: Pair it with high-waisted bottoms for a trendy look that accentuates your silhouette.
Ankle-Length Heels: Elevate your summer style further with ankle-length heels that perfectly complement the shirt's elegance.
Cozy Fleece Pullover: The Future Milf Shirt's cozy feel makes it a perfect pull-over for those cool summer nights.