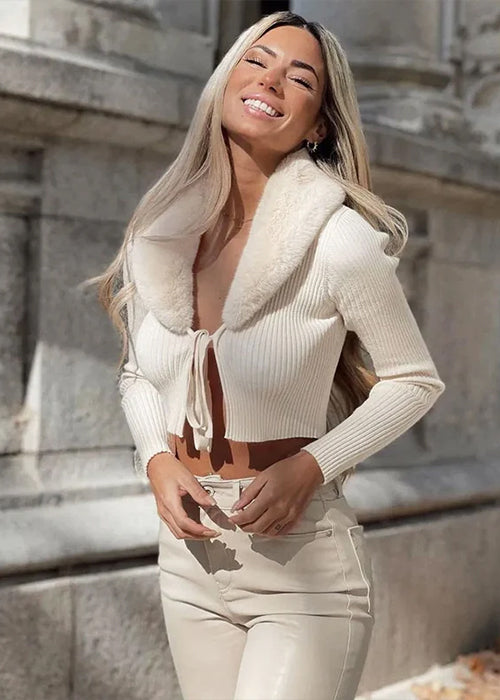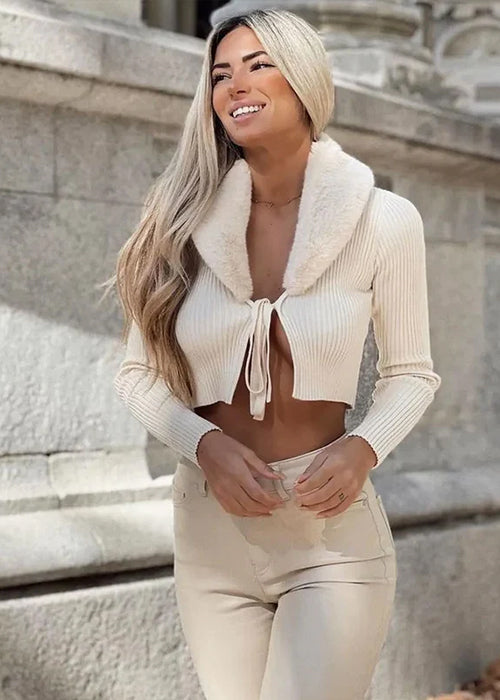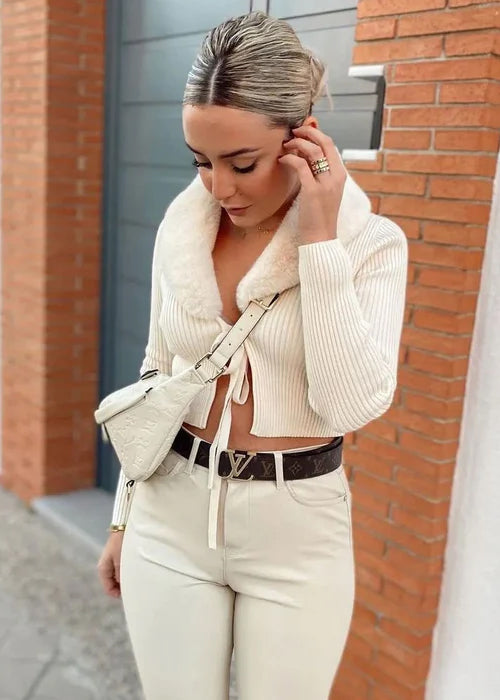 Fur Lined Jacket Y2K
✔️ Free and Secure Worldwide Delivery
💜-15% off with code LASTMONTH15
Free
shipping
Customer
service
Secure
payment
Contact
us
Concerts all your beauty while combining comfort and aesthetics with this Fur Lined Jacket Y2K
Spring/Fall/Winter selection
Exclusive off-white speckles
Imparts an indescribable aura around the wearer
Fits perfectly over leather bottoms
In vicose and consolidated polyester
Fur Lined Jacket Y2K: the comfortable, fun-to-wear top with Cyber Y2K aesthetics
Adding a personal touch to the day's outfits needs to be prepared in advance. That's right, you need to choose what goes into your wardrobe before it wraps around your person. That's why we offer you this Fur Lined Jacket Y2K, as soft as a feather, yet resistant to friction. We'll list the many advantages of this faux fur coat from the 2000s.

Firstly, this sober-looking winter white jacket keeps you warm. In fact, thanks to the soft fur covering the collar, you'll have a slim-fit garment that's formidable when you want to make a statement. Eye-catching as a magnet, this white faux fur cardigan won't let you down. Men will admire you and women will want to look like you, but in an implicit and indirect way: that's the key to charisma.
The textile materials concentrated in this Fur Lined Jacket Y2K and their role in clothing
A simple yet formidable textile fiber compound: the viscose used in this Fur Lined Jacket Y2K enables it to retain its snow-white hue, while adding extra resistance to the jacket. What's more, this fluid, crease-resistant fabric adds a special touch to the garment, limiting the need to iron the faux fur coat. The nylon of this fur vest adds softness to the garment.

The polyester in this fake-fur cardigan prevents the top from shrinking in the washing machine. What's more, this material also ensures that this jacket coat won't fade, just like the viscose mentioned above. You'll have increased resistance to solar UV, and your winter jacket won't be attacked by any other shape
Soft outwear that's fun to wear - that's what this Y2K Fur Lined Jacket can bring to a Y2K fashion outfit
Let's take a look at the possible garment combinations offered by this soft garment. First, don't leave your pants behind. Indeed, choosing white bottoms over standard blue jeans is preferable in our case. For example, you can choose to wear white leather pants. You'll be able to choose the jewels you like with this top. Carefully consider every option before selecting the best Y2K Cardigan for you, so you can be sure of your choice.

Choose earrings in gold, or with Y2K graphics on them. You can also opt for steel rings with inscriptions referencing 2000s fashion. Choose to wear heels rather than sneakers or simple shoes. Socks should be comfortable at all costs, and the belt shouldn't be too tight. That's the whole process! Now you know how to wear this Fur Lined Jacket Y2K, so make a splash and shine!