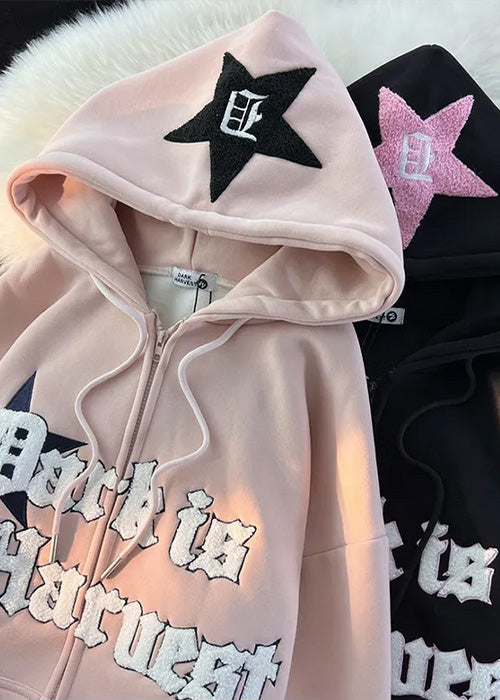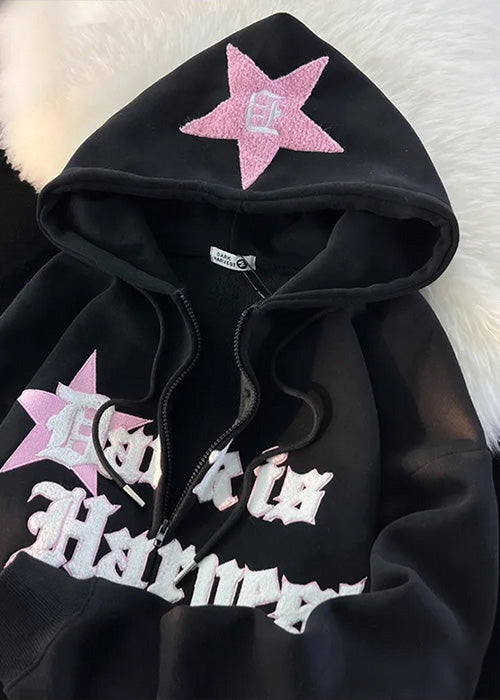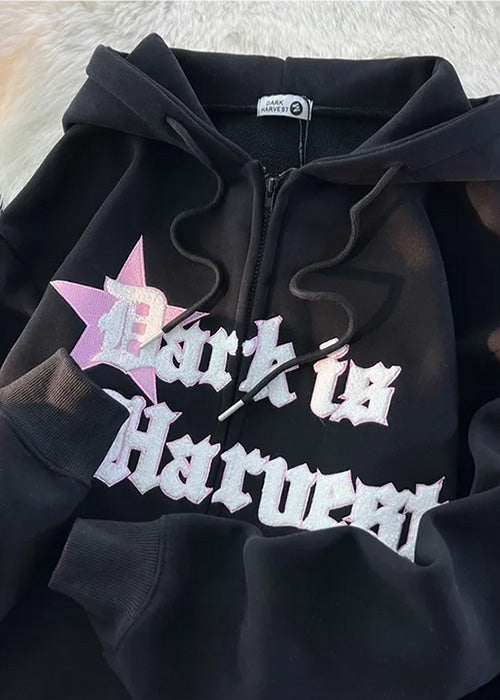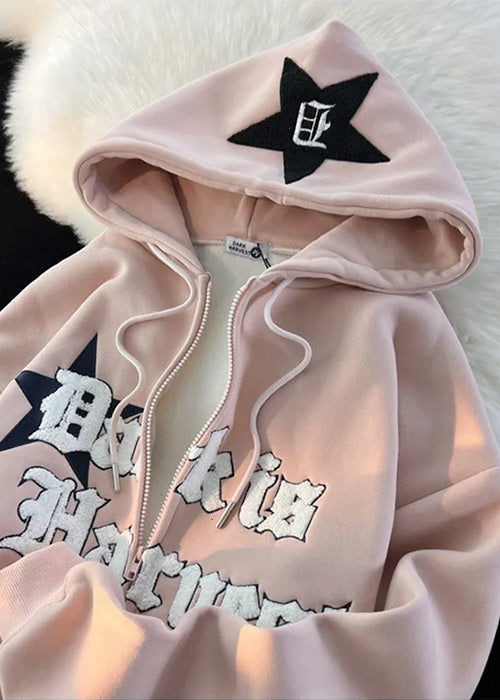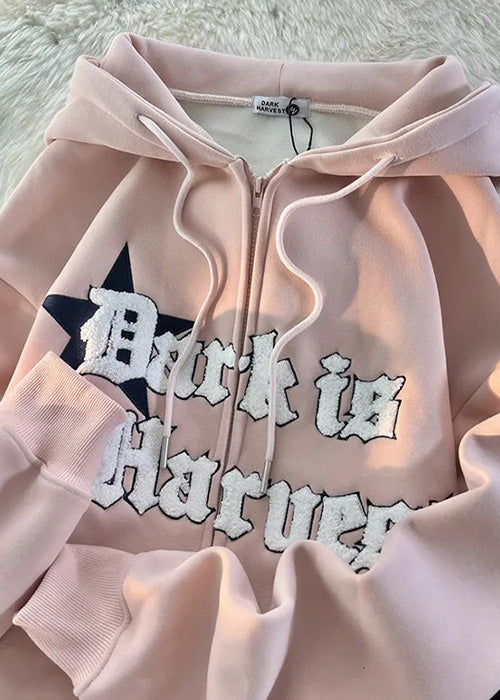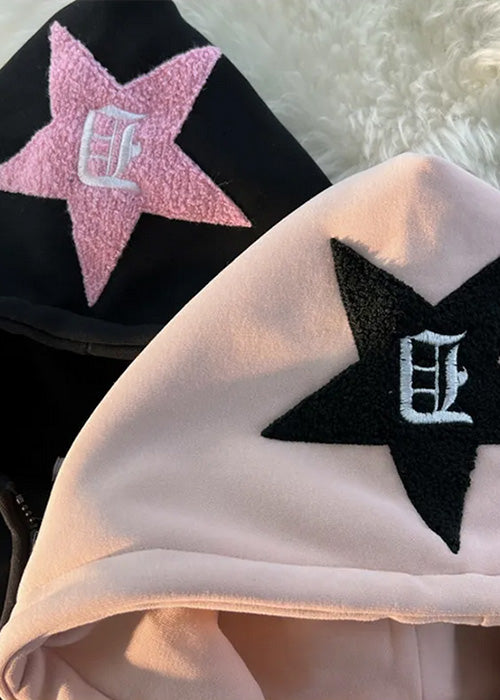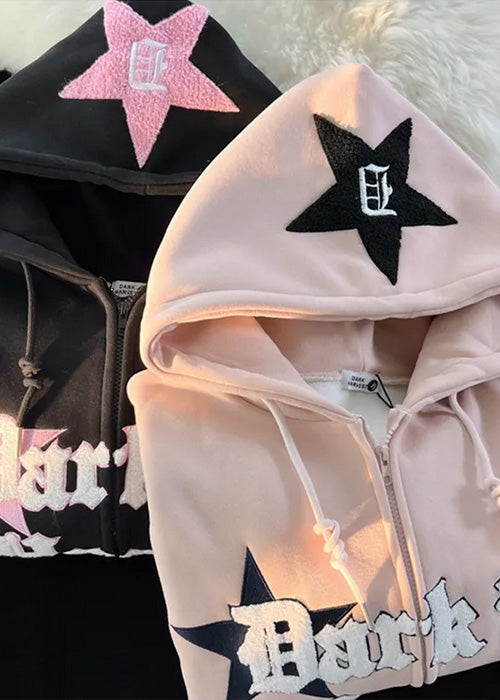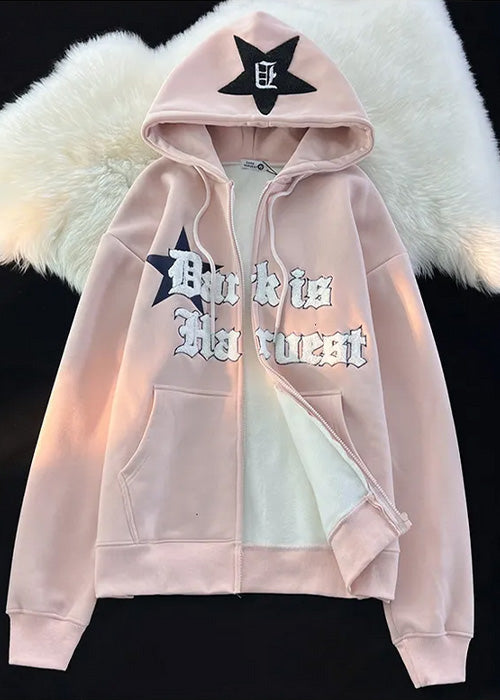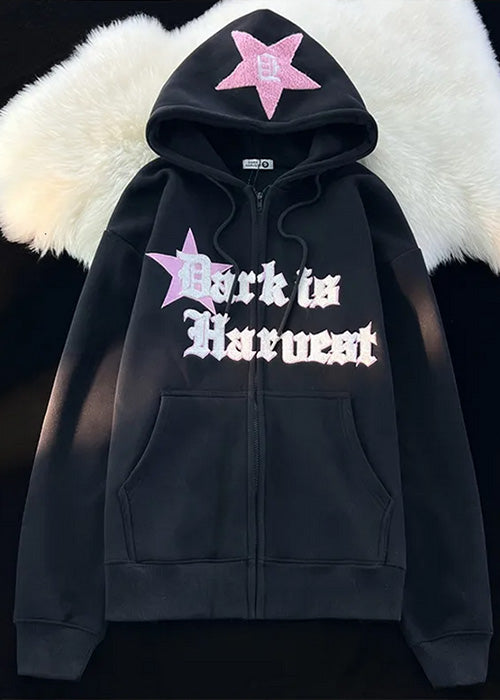 Cyber Y2K Zip Up Hoodies
✔️ Free and Secure Worldwide Delivery
💜-15% off with code LASTMONTH15
Free
shipping
Customer
service
Secure
payment
Contact
us
Add an aesthetic touch to your day's outfits with these Cyber Y2K Zip Up Hoodies
Ultra-soft cotton
Spring/Winter Selection
Reinforced synthetic fibers
Perfect for relaxing indoors or out
Oversized, cloudy clothing (impersonation of gliding)
Elevate your style game with this Cyber Y2K Zip Up Hoodies
Are you ready to take your fashion game to the next level? Dive into the world of Cyber Y2K Zip Up Hoodies, the perfect addition to your wardrobe that combines style and comfort seamlessly. These hoodies are more than just a piece of clothing; they're a statement of your unique fashion sense.
Crafted with a keen eye for detail, these zip-up hoodies offer a perfect blend of form and function. The waistband provides a snug fit, ensuring you look your best, while the kangaroo pocket adds a touch of practicality.
But what truly sets these Cyber Y2K Zip Up Hoodies apart is their aesthetic appeal. The mixture of colors and stripes create a look that is both sophisticated and enduring. The polos provide a touch of sophistication, while the heathered texture adds a dimension of texture to your look. These hoodies boast a stylish look that will leave a lasting impression, no matter the destination.
Ideal for activewear, these hoodies offer strong mobility and comfort with their cardigan style, raglan sleeves, and ribbed cuffs. Whether you're staying active with gym visits or just running errands, they ensure you can move freely without any discomfort.
No matter the size, these hoodies fit everyone comfortably thanks to their versatile, unisex cut. With various colors and designs available, such as camo and charcoal, the possibilities are endless.
These Cyber Y2K Zip Up Hoodies offer the perfect blend of fashion, warmth, and functionality for any wardrobe. Their distinct combination of style, coziness, and practicality is essential for making a statement.
Why these Cyber 2000s Zip Up Hoodies are dominating the street-style
If you're a fashion enthusiast, you've likely noticed the resurgence of Cyber 2000s Zip Up Hoodies in the street-style scene, and there's a good reason for it. These hoodies are not just a piece of clothing; they are a fashion statement that captures the essence of the Y2K era while adding a modern twist.
The street-style scene is all about expressing your unique style, and these hoodies allow you to do just that. Furthermore, the intricate embroidery evidences the care and precision put into each individual hoodie.
These hoodies boast a crew-neck style, offering a marvelous convergence of comfort and style. The fleece pullover design provides a chic look without compromising on warmth. Whether in a bustling city or at home, these hoodies promise to keep wearers both fashionable and cozy.
The unisex sizing ensures that everyone can enjoy these street-style essentials. These hoodies are not just a fashion choice; they're a lifestyle statement that says you value both comfort and aesthetics.
But it's not just about looking good; these Cyber 2000s Zip Up Hoodies offer a level of comfort that's hard to match. The ribbed cuffs and hooded sweatshirt design add an element of functionality that's perfect for those on the go. You can conquer the streets with ease, knowing you're dressed for both style and comfort.
Unlocking the Enigmas of Cyber Y2K Zip Up Outerwear
The world of fashion is full of enigmas, and one of the most intriguing pieces is Cyber Y2K Zip Up Outerwear. These enigmatic outerwear pieces hold the power to transform your wardrobe and elevate your style in ways you never thought possible.
The tailored fit of these hoodies makes them suitable for a variety of body styles. Unisex sizing and a range of vibrant colors and patterns, including camouflage and charcoal, provide added character to any wardrobe. With these pieces, you'll enjoy both comfort and style.
This full zip hoodie provides optimal comfort and a fashionable look. Adjust with ease to any climate for versatile outfitting. Enjoy a stylish appearance all day long, from daybreak to dusk. Stand out with these vibrant designs.
The intricacy of these garments is undeniable; the stripes and sweat patterns offer a unique appeal, while the embroidered details demonstrate the care taken during production. Every aspect of the Cyber Y2K Zip Up Hoodies is thoughtfully crafted to make a strong impression, allowing you to stand out from the rest.
But what truly sets these Cyber Y2K Zip Up Outerwear apart is their ability to merge fashion with comfort seamlessly. The ribbed cuffs and hooded sweatshirt style make them perfect for an active lifestyle. Whether you're running errands or enjoying a day out, these enigmatic pieces are the perfect choice for those who demand both comfort and style.
Why you should embrace winter with these Cyber Y2K zip-up hoodies

Ultimate Comfort: Experience unparalleled coziness and warmth with these heavyweight fleece hoodies to battle the winter chill.
Fashionable Choice: Elevate your winter style game effortlessly with these chic hooded sweatshirts that never go out of fashion.
Perfect Layering: These full-zip fleece hoodies are ideal for layering with sweatpants, tees, sweaters, and more, providing a versatile winter wardrobe.
Contemporary Design: The incorporation of modern design elements such as V necks and striped patterns ensures that you stay in vogue.
Unisex Appeal: With unisex sizing, these hoodies cater to everyone, guaranteeing a comfortable and stylish fit for all.
Functional Features: The kangaroo pocket adds both functionality and flair, perfect for keeping your hands warm and storing essentials.
Quality Material: Crafted with high-quality, dyed fleece, these hoodies are built to withstand the winter's harsh conditions.
Winter Wardrobe Essential: No winter wardrobe is complete without these fleece jackets, providing the warmth and style you desire.
Enduring Elegance: The timeless look of these crewneck sweatshirts is further accentuated by the embroidered detailing.
Expressive Style: Express your unique fashion sense while staying warm and cozy this winter with these Cyber Y2K Zip Up Hoodies.