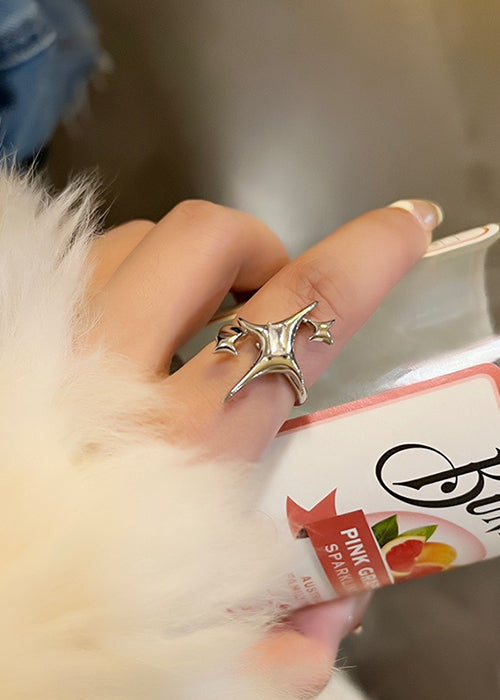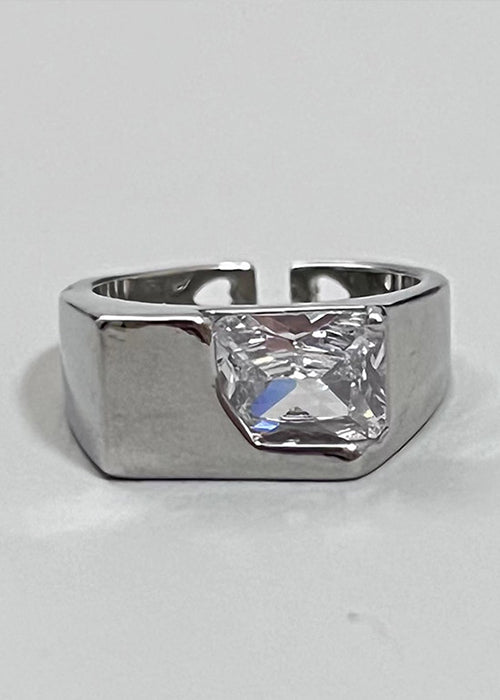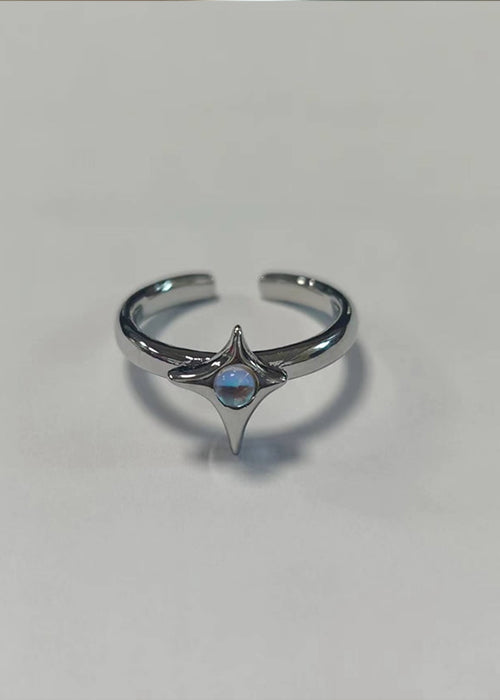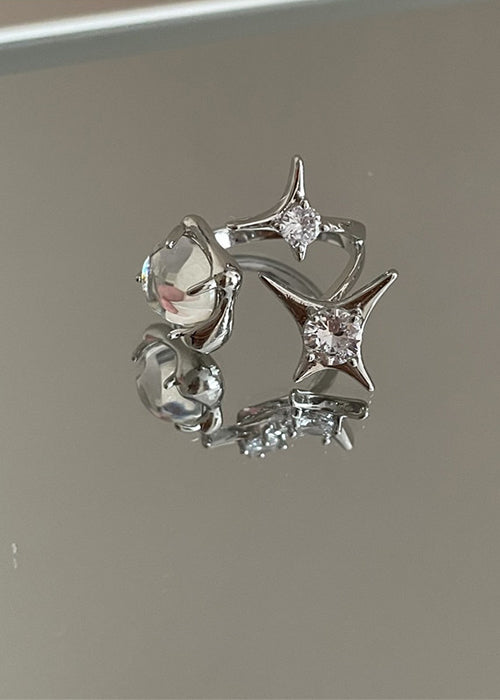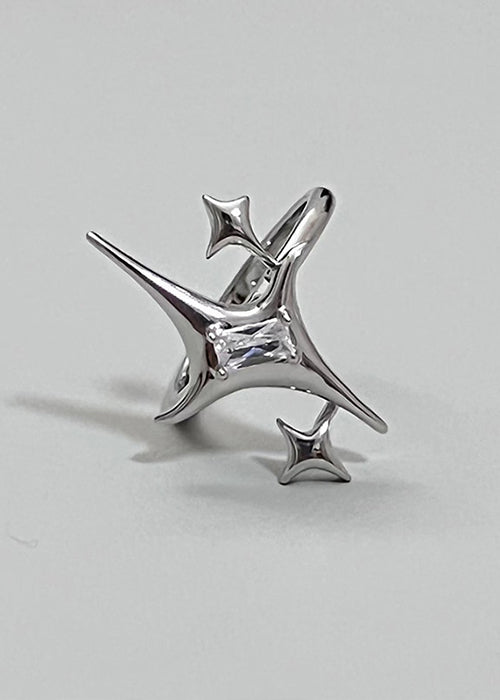 Cyber Y2K Rings
✔️ Free and Secure Worldwide Delivery
💜-15% off with code LASTMONTH15
Free
shipping
Customer
service
Secure
payment
Contact
us
Match your outfit of the day to perfection by adding these Cyber Y2K Rings to your outfit today
Eye-catching

Complete the outfit

Not available in physical stores

Unisex accessories

Adjustable rings
Stay ahead of the curve with Cyber Y2K Rings: A style revolution
In the ever-evolving world of fashion, it's essential to stay ahead of the curve, and the Cyber Y2K Rings are at the forefront of this style revolution. These fashionable accessories are not just jewelry; they're a statement. From the classic elegance of the Heart ring to the avant-garde appeal of the Skull tassel, these rings cater to every facet of your personality.
Emerald, Ruby, and Topaz gemstones set in 18k gold and platinum offer a dazzling array of choices to match your unique taste. Whether you're planning a romantic Valentine's Day surprise or seeking a mesmerizing cocktail-ring for a night out, the Cyber Y2K Rings collection has it all. Their impeccable craftsmanship ensures that each piece is a true work of art, with intricate designs and meticulous attention to detail.
Not to forget the trendsetting two-tone and white-gold options, which make these rings perfect for stackable creations. A range of sizes gives you the ability to locate the ideal circumference for your finger. These meticulously crafted, gold-plated rings will lend a hint of elegance to any ensemble and will immediately upgrade your fashion sense.
When considering accessories, make sure to include the Cyber Y2K Rings in your repertoire. From studs to earrings, bracelets to necklaces, these rings are the perfect companions, adding an irresistible allure to your overall look. Embrace the future of fashion with these stunning pieces that combine tech and glam seamlessly, creating a style revolution that is impossible to resist.
Accessorize with a twist: Exploring the allure of Cyber 2000s Rings
Accessories are the heartbeat of fashion, and when it comes to the Cyber 2000s Rings, it's all about accessorizing with a twist. These rings are not just ornaments; they are a fashion statement. From the timeless elegance of the Solitaire birthstone to the contemporary charm of the Infinity gold-silver stackable, these rings cater to diverse tastes and occasions.
Adorned with Rhinestones, Pendants, and Semi-precious gemstones, these rings come in various finishes like gold plated and white-gold, offering a wide range of options to complement your individual style. Whether you are seeking a chic daytime look or a statement piece for a special evening, the Cyber 2000s Rings collection has something to offer.
The intricate craftsmanship of these rings ensures that they are more than just jewelry; they are pieces of art. The options for ring size make it easy to find your perfect fit, and their ability to be worn individually or as a ring set adds versatility to your collection.
But it doesn't end with rings; the Cyber 2000s Rings collection includes a range of coordinating pieces, including earrings, bracelets, and necklaces, to complete your look. Step into a world where fashion takes on a unique twist with these exceptional accessories that promise to add a touch of allure to every outfit.
Tech meets glam: The irresistible allure of Cyber Y2K Rings
In the ever-evolving world of fashion, it's not just about keeping up; it's about making a bold statement. The Cyber Y2K Rings perfectly embody the fusion of tech and glam, creating an irresistible allure that's impossible to resist. These rings are more than just fashion; they are a declaration of style.
From the shimmering sparkle of the 18k gold stud to the captivating charm of the Platinum cocktail-ring, this collection has it all. The use of high-quality gemstones, such as Emerald, Ruby, and Topaz, ensures a dazzling variety of choices to cater to your preferences. The gold-silver two-tone and white-gold stackable options make these rings versatile and perfect for any occasion.
Crafted with meticulousness and available in numerous sizes, these rings provide a stylish and comfortable fit for all wearers. The Cyber 2000s Rings are not just a piece of jewelry; they are a work of art. Whether you're looking for a trendy accessory to complement your style or the perfect gift for a loved one, these rings have you covered.
But the allure doesn't stop at rings alone; the collection includes an array of coordinating pieces, such as earrings, bracelets, and necklaces, to complete your look. Embrace the irresistible allure of tech-infused glamour with the Cyber Y2K Rings collection, where fashion takes a high-tech and high-glam turn.
Elevate your style with Cyber Y2K Rings: Unveiling the elegance
Faceted Brilliance: The Cyber Y2K Rings boast meticulously faceted gemstones, offering an unparalleled brilliance that catches the light and adds a touch of enchantment to your look.
Sparkling Elegance: Whether you choose the silver rings, 14k gold, or rose gold varieties, these rings radiate sparkling elegance that will elevate your style to new heights.
Versatile Selection: From band rings to eternity cuffs, the collection offers a versatile array of designs that can effortlessly transition from casual to bridal, making them perfect for any occasion.
Exquisite Gemstones: Cyber Y2K Rings feature an exquisite selection of gems, including pearls, cubic zirconia, and gemstones in a range of vibrant colors, ensuring you can find the perfect match for your outfit.
Handmade Craftsmanship: Each ring is meticulously handcrafted, showcasing attention to detail and precision, making them true works of art that reflect your discerning taste.
Unique Engravings: Some of these rings come with intricate engravings that add a touch of individuality to your jewelry collection, making them meaningful and cherished pieces.
Charm and Charisma: Cyber Y2K Rings are adorned with charming charms, adding charisma and a personalized touch to your style.
Precious Metals: The collection includes rings in various precious metals, including sterling silver, yellow gold, and rhodium, providing a wide selection to cater to your preferences.
Elegant Watches: Cyber Y2K Rings also offer a range of ring watches, combining the beauty of jewelry with the functionality of timepieces for a truly exquisite accessory.
Beaded Delight: Some rings feature beautifully beaded designs, adding a playful yet sophisticated element to your jewelry collection.
Eternal Beauty: The eternity ring designs symbolize everlasting love and commitment, making them perfect choices for bridal and anniversary jewelry.
Unparalleled Craftsmanship: With hammered textures and intricate designs, Cyber Y2K Rings showcase unmatched craftsmanship that sets them apart in the world of jewelry.
Cubic Zirconia Brilliance: Rings featuring cubic zirconia stones offer brilliant sparkle and an affordable luxury, ideal for daily wear.
Elegant Charms: The inclusion of charms in the collection allows you to create a story with your jewelry, expressing your personality and style.