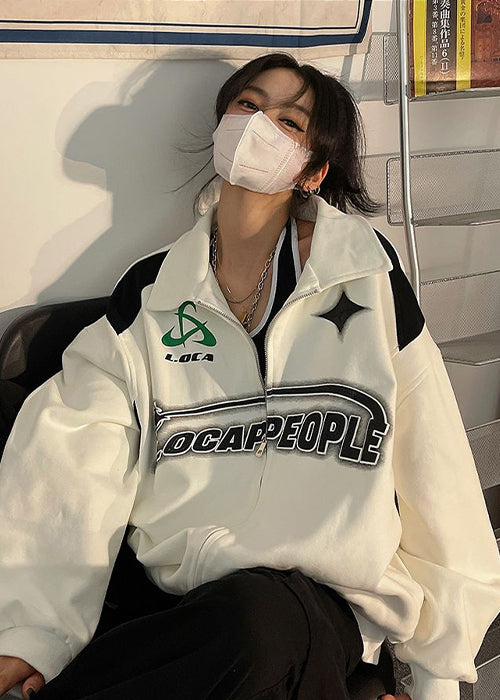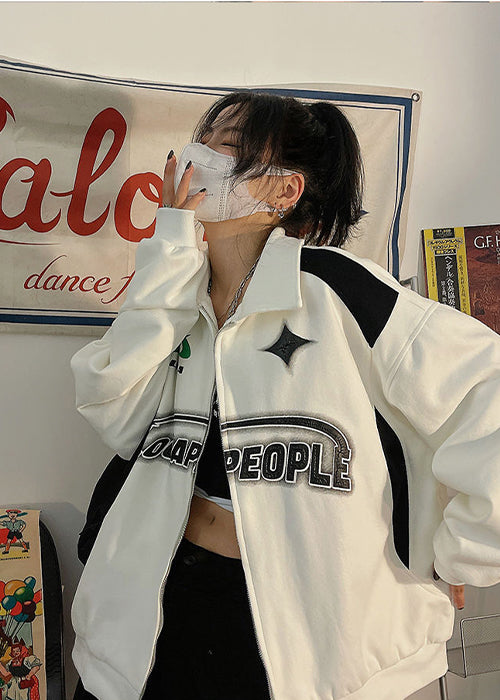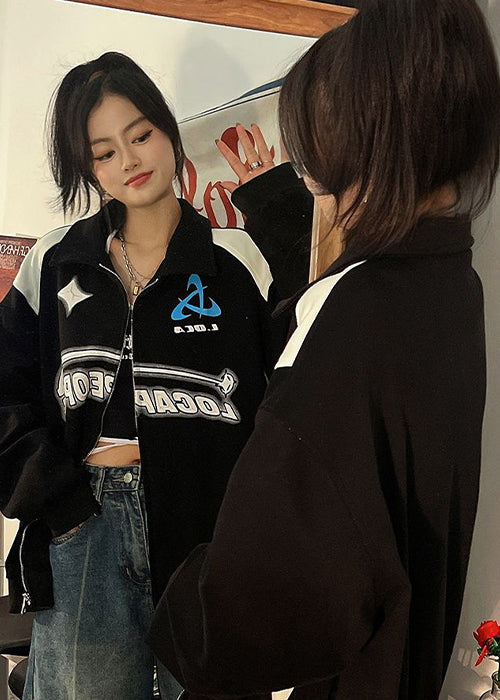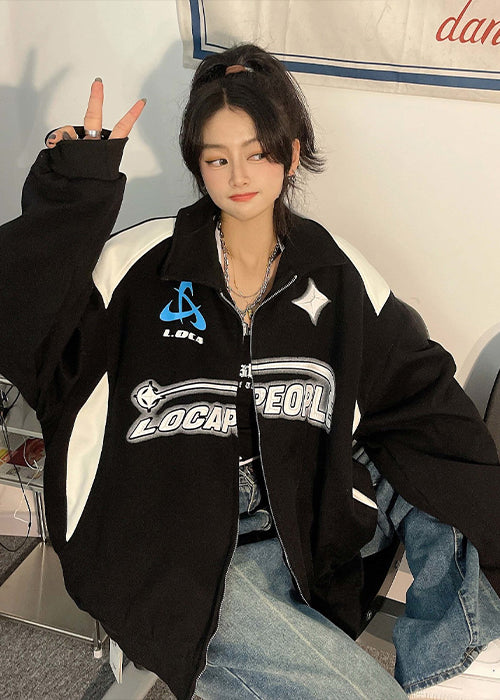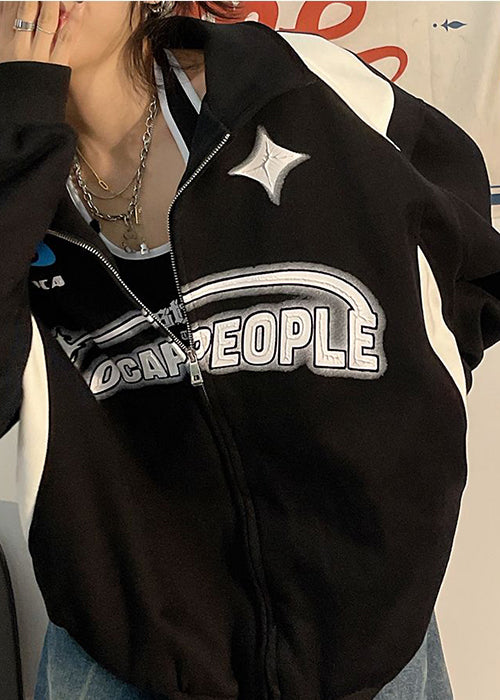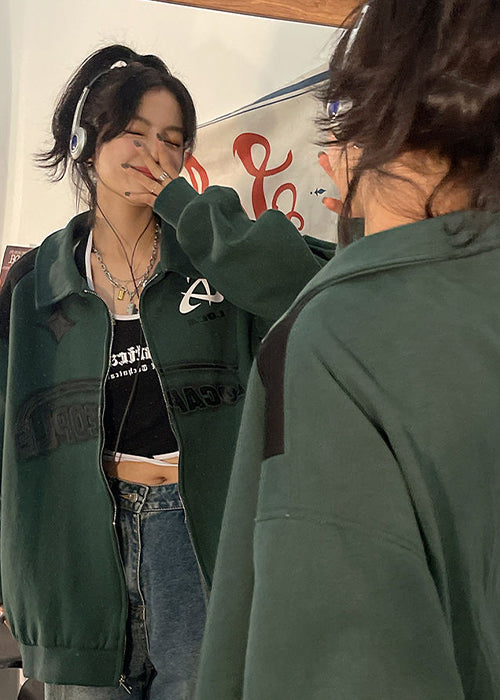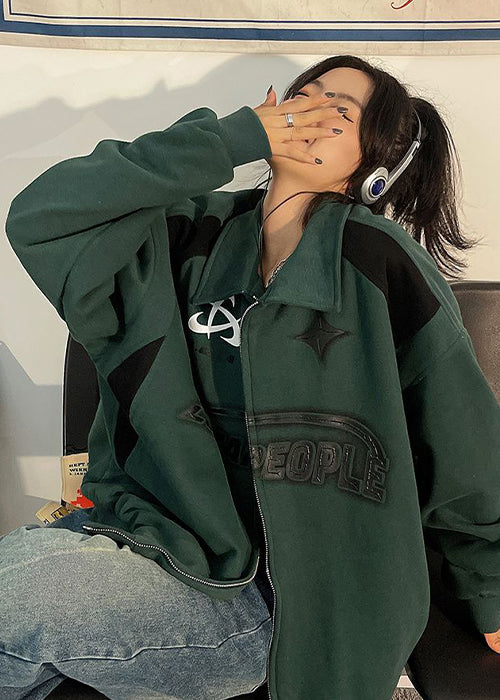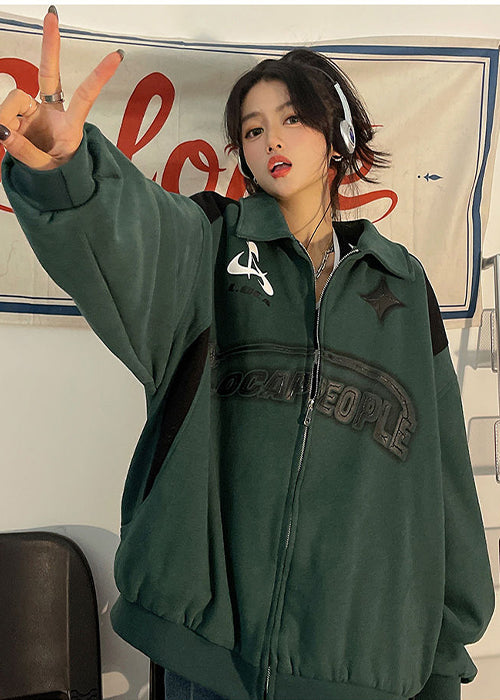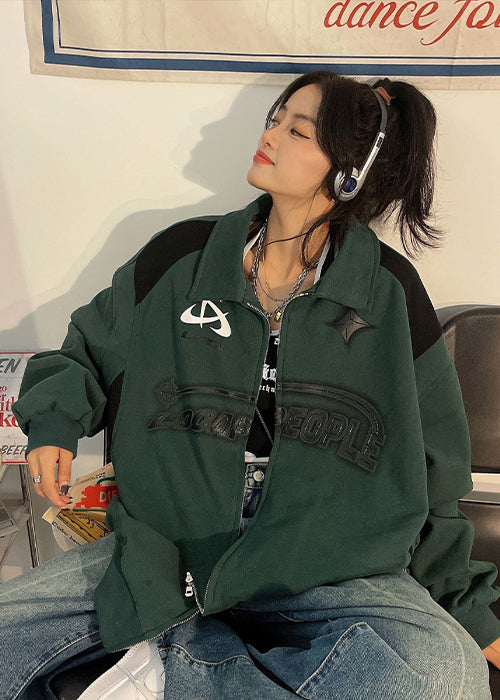 Cyber Y2K Jackets
✔️ Free and Secure Worldwide Delivery
💜-15% off with code LASTMONTH15
Free
shipping
Customer
service
Secure
payment
Contact
us
Get a look that's both stunning and aesthetic with this Cyber Y2K Jackets
Keeps you warm and fashionable
Ultra-soft cotton, pleasant to the touch
Full outfit customization (with three unique colors)
Available for winter seasons
Draws the eye to itself
Exploring these Cyber Y2K Jackets: High-Tech Trends in Fashion
In the ever-evolving world of fashion, the confluence of technology and style has given rise to a remarkable trend: the Cyber Y2K Jacket. These high-tech wonders are not your typical winter jackets, but rather a fusion of fashion-forward design and innovative functionality.
The Cyber Y2K Jacket is not merely a piece of outerwear; it's a statement of contemporary fashion. Whether it's a sleek kimono jacket, a cozy sweatshirt-style, or a versatile waistcoat, these jackets for women redefine the boundaries of apparel. They cater to diverse preferences, transforming your wardrobe into a hub of modern elegance.
One of the standout features of these jackets is their cutting-edge technology. With embroidered elements, these jackets bridge the gap between traditional and futuristic, making them the perfect companion for any apparel. The use of advanced materials like polyester ensures durability, while the incorporation of smartwatch compatibility showcases their adaptability to the modern lifestyle.
Moreover, the Cyber Y2K Jacket complements various outfit choices, from casual trousers to hooded jackets, and even sweaters. They effortlessly blend into the world of activewear, making them a versatile addition to your collection.
These high-tech jackets also include styles like the coach jacket, cargo jacket, and long jacket, ensuring there's a perfect fit for every fashion enthusiast. With options for outerwear and an array of choices in coats and jackets, they make a strong case for a fashion revolution.
The oversized and sweater jacket designs add an element of comfort and style, and they harmonize well with various types of footwear, whether you opt for a casual look or a more refined appearance. These Cyber Y2K Jackets offer a unique combination of style and comfort, perfect for the tech-savvy looking to stay cozy during the colder months.
Step into the Future of Fashion with these Cyber Y2K Jackets
Fashion has always been a reflection of the times, and the Cyber Y2K Jacket is a bold step into the future. These jackets aren't just for keeping warm; they're a fashion statement that combines style with cutting-edge technology.
The Cyber Y2K Jacket effortlessly blends into your wardrobe, offering a range of options that complement different outfit choices. From casual windbreakers to sophisticated polyester-laden designs, these jackets redefine fashion and elevate your style.
For women seeking an extra layer of elegance, the embroidered Cyber Y2K Jacket stands out. It's a seamless fusion of style and innovation, making it a fashion-forward choice that bridges the gap between traditional and modern.
With compatibility for smartwatches, these jackets add a tech-savvy dimension to your daily life. They're not just winter jackets; they're a reflection of your lifestyle.
Whether you prefer the classic field jacket, the versatile sweater jacket, or the cozy sweatshirt, there's a Cyber Y2K Jacket that suits your taste. The incorporation of these high-tech jackets into your wardrobe is a step into the future of fashion, and a testament to the ever-evolving nature of style.
The Cyber Y2K Jacket Revolution: Bridging Fashion and Technology
Fashion and technology have often been viewed as separate domains, but the Cyber Y2K Jacket is at the forefront of a revolution that brings them together. These jackets are not just a piece of clothing; they're a fashion statement that effortlessly bridges the gap between fashion and technology.
As we step into the era of wearable tech, the Cyber Y2K Jacket stands as a symbol of this revolution. These jackets are equipped with advanced features, making them more than just winter jackets. Women who desire a versatile wardrobe will appreciate the blend of style and innovation offered by Y2K Jackets.
Fusing traditional aesthetics with cutting-edge technology, these jackets boast smartwatch compatibility and sophisticated embroidery. The use of materials like polyester ensures durability, making them practical choices for everyday wear.
From classic shirt jackets to contemporary long jackets, the range of Cyber Y2K Jackets is diverse. They redefine what it means to be fashionable in the digital age, and their oversized and sweater designs provide not only comfort but also style.
These high-tech jackets easily adapt to different fashion trends, whether you prefer a hooded jacket or a more relaxed, activewear look. In the realm of coats and jackets, they represent a revolution that seamlessly marries fashion and technology, promising a bright future for style-conscious individuals.
15 Compelling reasons to embrace the Cyber Y2K Jacket collection for Autumn and Winter
Winter-Ready Elegance: The Cyber Y2K Jacket is the epitome of winter elegance. With a range of styles from beige to down coats, it ensures you stay warm while looking stylish.
Versatile Jacket Selection: From a classic jacket coat to a trendy windbreaker jacket, the Cyber Y2K Jacket collection offers versatility in both design and functionality.
Faux Fur Luxury: Indulge in the warmth and luxury of a fur coat without compromising on your values. The Cyber Y2K Jacket includes exquisite faux fur jackets that add a touch of sophistication.
Warmth Meets Style: As temperatures drop, the Cyber Y2K Jacket collection ensures you are fashion-forward with a range of winter coats that keep you cozy and stylish.
Tailored Silhouettes: These jackets are designed to provide the perfect fit and silhouette, enhancing your overall appearance and keeping you comfortable.
Detachable Fur Trim: Some Cyber Y2K Jackets come with detachable fur trim, allowing you to adapt to varying weather conditions while maintaining your sense of style.
Faux Leather Elegance: For a chic, leather-like look without the ethical concerns, the Cyber Y2K Jacket collection offers stunning faux leather jackets.
Workwear Aesthetic: The jackets in this collection feature a workwear aesthetic that blends style with practicality, perfect for both professional and casual settings.
Diverse Material Choices: From durable nylon to cozy fleece jackets, you can find the ideal material to match your style and needs.
Quilted Comfort: Experience unparalleled comfort with quilted Cyber Y2K Jackets that provide warmth without sacrificing your style.
Faux-Fur Bliss: Stay snug in the soft embrace of faux-fur jackets that add a layer of luxury to your winter wardrobe.
Bomber Jacket Charm: For a touch of nostalgia and timeless style, the Cyber Y2K Jacket collection includes trendy bomber jackets suitable for various occasions.
Cozy Fleece Designs: Stay cozy and stylish with fleece Cyber Y2K Jackets, perfect for the chilly days of autumn and winter.
Warm Vests: Complement your winter wardrobe with stylish vests from the Cyber Y2K collection, providing extra warmth and versatility.
Womens' Winter Essential: Every woman's winter wardrobe deserves a Cyber Y2K Jacket, combining fashion and function in the best way possible.