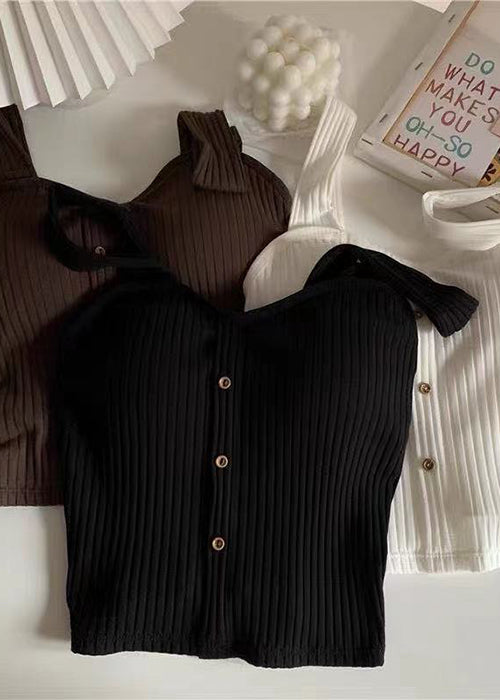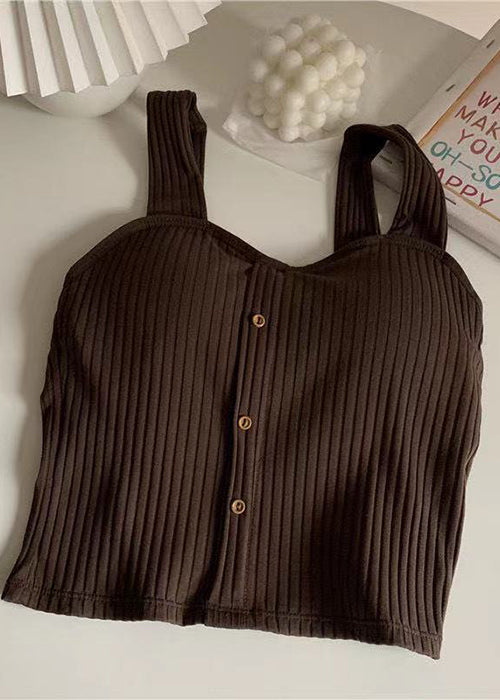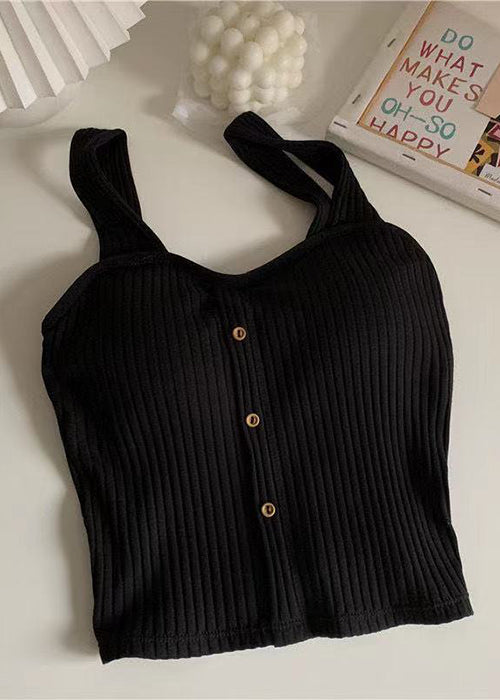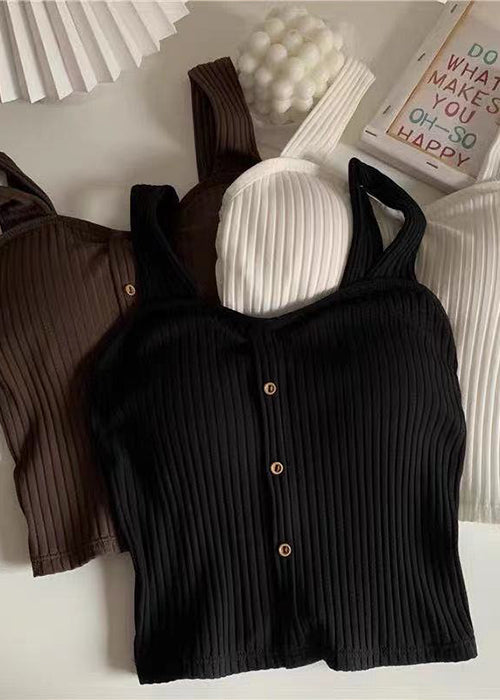 Cyber Y2K Crop Tops
✔️ Free and Secure Worldwide Delivery
💜-15% off with code BLACKMONTH15
Free
shipping
Customer
service
Secure
payment
Contact
us
Drench your surroundings in your elegant and stylish aura with these Cyber Y2K Crop Tops
In heavy-duty cotton
Comfortable and pleasant to wear
Deep freedom of movement
Soft garment
Knitted for complete well-being
Cyber Y2K Crop Tops: The ultimate fusion of fashion and technology
In the ever-evolving world of fashion, innovation and style go hand in hand. Enter the Cyber Y2K Crop Top, a remarkable creation that represents the perfect fusion of fashion and technology. This cutting-edge garment revolutionizes the traditional crop-top design with a futuristic flair that's nothing short of astonishing.
The Cyber Y2K Crop Top isn't just a piece of apparel; it's a statement, a work of art that dares to push the boundaries of what's possible in the fashion realm. This top effortlessly combines the comfort of a cozy sweater with the chic allure of a skinny fit. The result? A piece of clothing that's not only fashionable but also highly functional.
With a cropped silhouette, it pairs splendidly with high-waisted pants, chic dresses, and even your favorite denim for an effortlessly stylish look. It's the epitome of versatility, fitting seamlessly into your activewear, underwear, and everyday wardrobe.
To add a touch of personal flair to your Cyber Y2K Crop Top, accessorize with contemporary pieces such as futuristic watches, bold jewelry, sleek sunglasses, and elegant bracelets. Whether you're wearing it casually or dressing up for a special occasion, this piece embodies the spirit of the modern, fashionable woman who's ready to embrace the future of style.
Get ready for the future with these Cyber 2000s Crop Tops
As the fashion landscape continues to evolve, the future of style is taking shape, and it's exemplified by the Cyber 2000s Crop Tops. These cutting-edge garments offer a glimpse into a fashion-forward world where classic meets contemporary, and the result is nothing short of extraordinary.
These crop tops redefine the way we think about our clothing. Crafted in a cropped shape, these Cyber 00s Crop Tops are the ideal accessory to any fashionable wardrobe. They bring a modern flair to high-waisted dresses, pants, and denim, while still keeping up with the trends.

When it comes to accessorizing, think beyond the ordinary. Enhance your look with futuristic watches, statement jewelry, and sleek sunglasses. These Cyber 2000s Crop Tops aren't just articles of clothing; they're a glimpse into the future of fashion, and they're here to help you stay ahead of the style curve.
Styling Your Y2K Crop Tops: From Casual to Avant-Garde
Styling your Y2K crop tops is an art form in itself, offering a spectrum of fashion possibilities that transition effortlessly from casual to avant-garde. These fashionable crop tops are the perfect canvas for your unique style expression.
For a casual daytime look, pair your crop top with skinny denim and add a touch of elegance with a maxi dress. If you're in the mood for some extra flair, why not accessorize with cutting-edge watches, avant-garde jewelry, and futuristic sunglasses?
But the versatility of Y2K crop tops truly shines when you take them into the avant-garde realm. Experiment with layered looks by combining them with oversized sweatshirts or daring activewear pieces. These tops are a fashion-forward choice for those who want to stand out.
In summary, Y2K crop tops are the must-have piece in any fashion-savvy wardrobe. Cyber Y2K Crop Tops provide a fashionable solution that effortlessly transcends between casual and trendy, allowing you to make a striking impression without compromising on comfort.
Why I should Cyber Y2K Crop Tops ?

Sweater Versatility: Cyber Y2K Crop Tops provide the cozy charm of a sweater while remaining light and breathable, making them ideal for transitional spring days and cool summer evenings.
Skinny Chic: These tops come in various silhouettes, from form-fitting to relaxed, ensuring a fit that flatters your body and complements your style. They're the epitome of skinny elegance.
Tees Reimagined: Forget ordinary tees; these tops elevate the concept of casual wear with their unique designs and innovative details, making them a standout addition to your spring and summer collection.
Understated Luxury: The soft, premium fabrics used in crafting these Cyber Y2K Crop Tops exude understated luxury. You'll experience ultimate comfort without sacrificing style.
Versatile Apparel: Whether you're headed to the beach, a brunch date, or a picnic in the park, these crop tops effortlessly transition from one occasion to another, offering unparalleled versatility in your wardrobe.
Women's Wardrobe Essential: A staple in any women's wardrobe, these tops empower you to express your individuality while staying on-trend.
Hoodies Reinvented: For those cooler spring nights or breezy beach days, opt for a hoodie-inspired Y2K Crop Top to stay cozy and stylish simultaneously.
Elevated Activewear: Perfect for your active lifestyle, these crop tops are the ultimate choice for your activewear collection, combining functionality and fashion for your outdoor adventures.
Maxi Compatibility: Pair them with maxi skirts or dresses for a bohemian, effortlessly chic look that's perfect for spring and summer festivals.
Denim Darling: Cyber Y2K Crop Tops beautifully complement skinny jeans, denim pants, or vintage-inspired cutoffs, creating a timeless denim-on-denim ensemble.