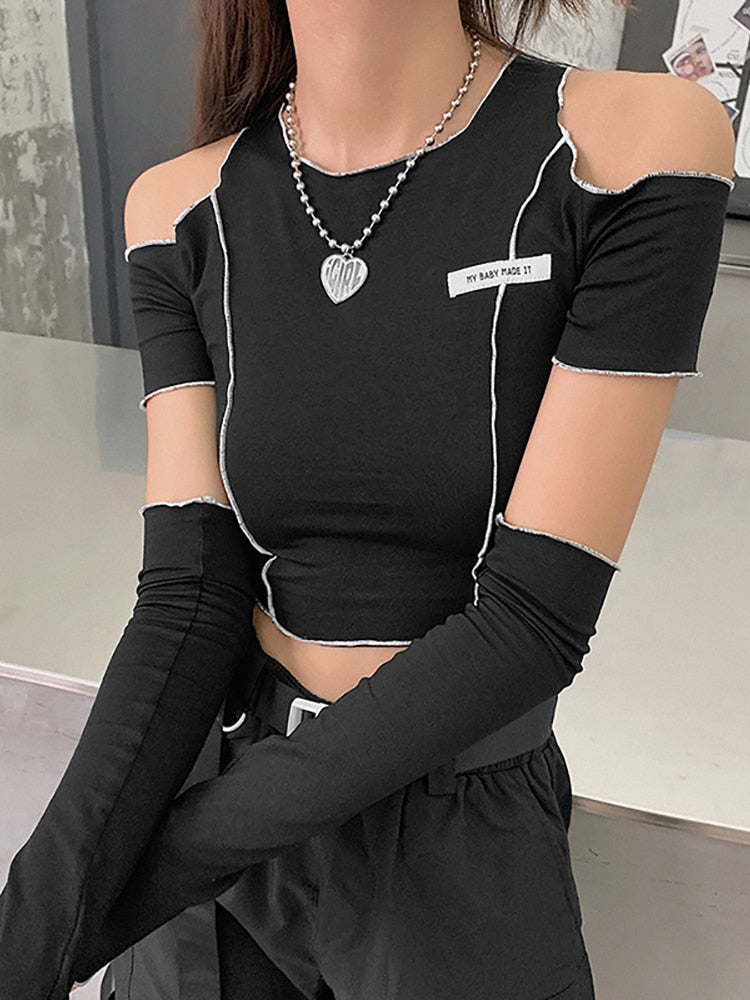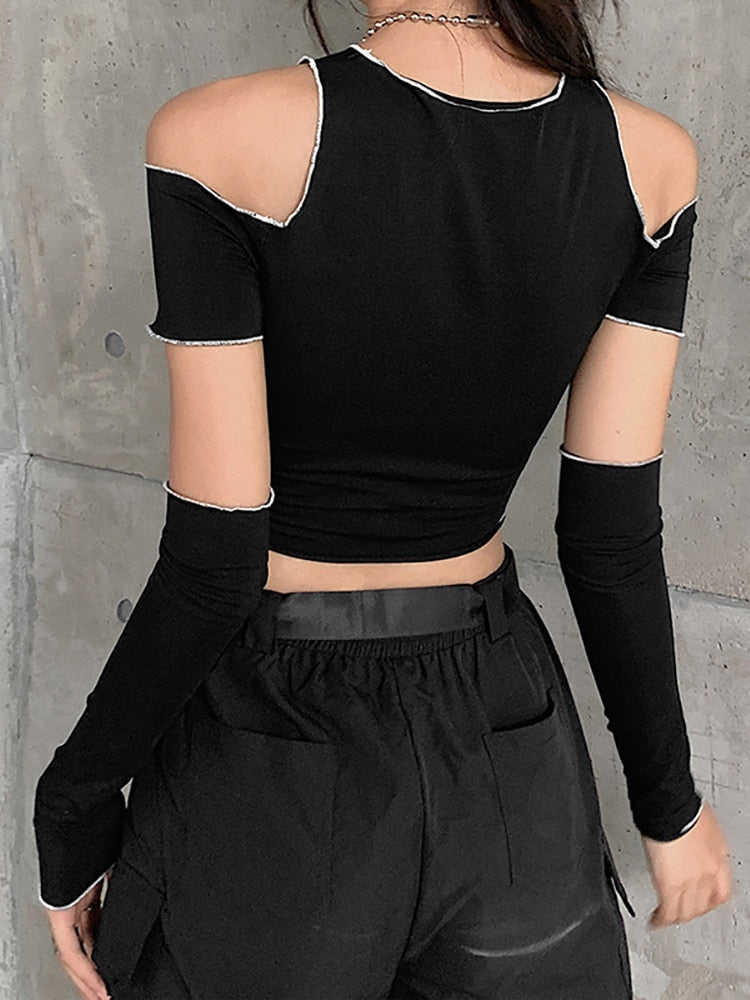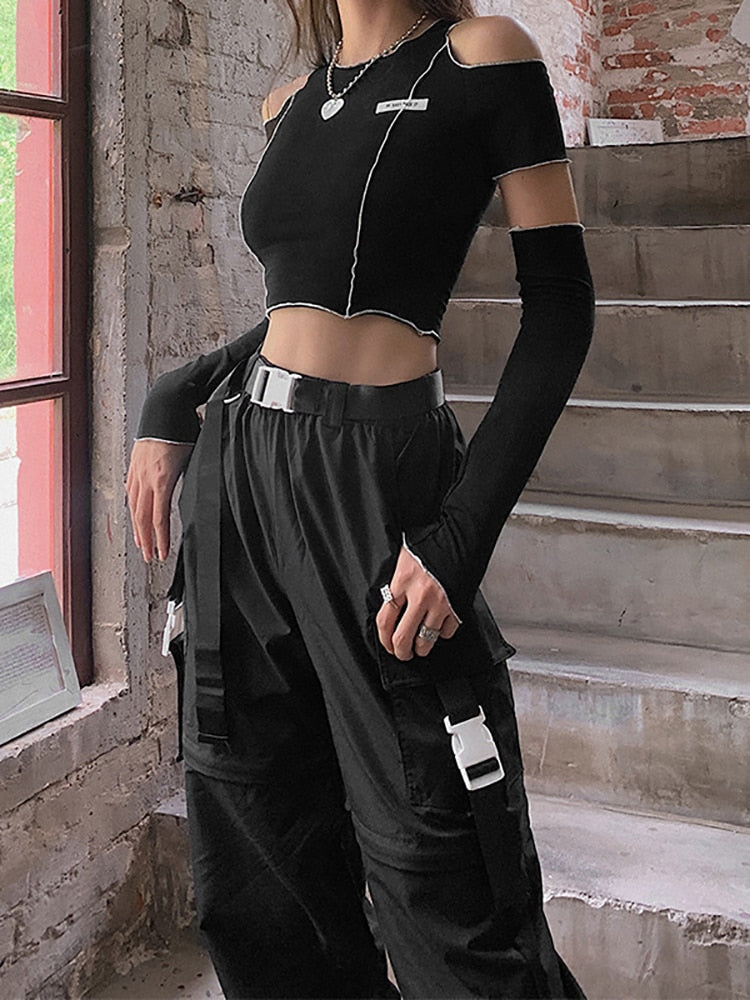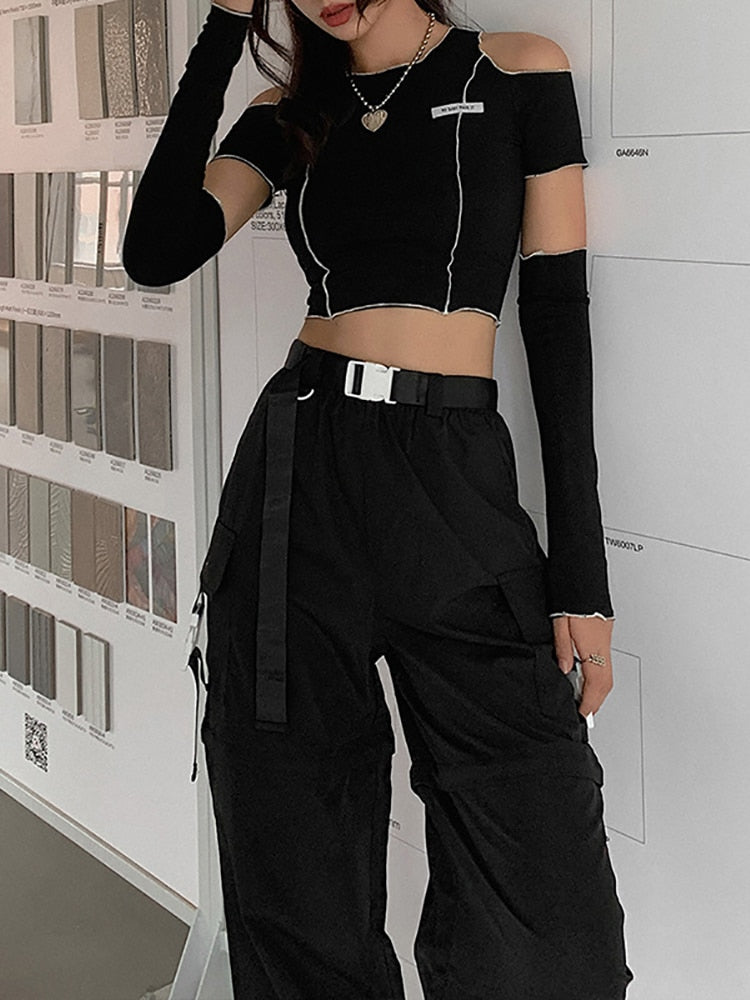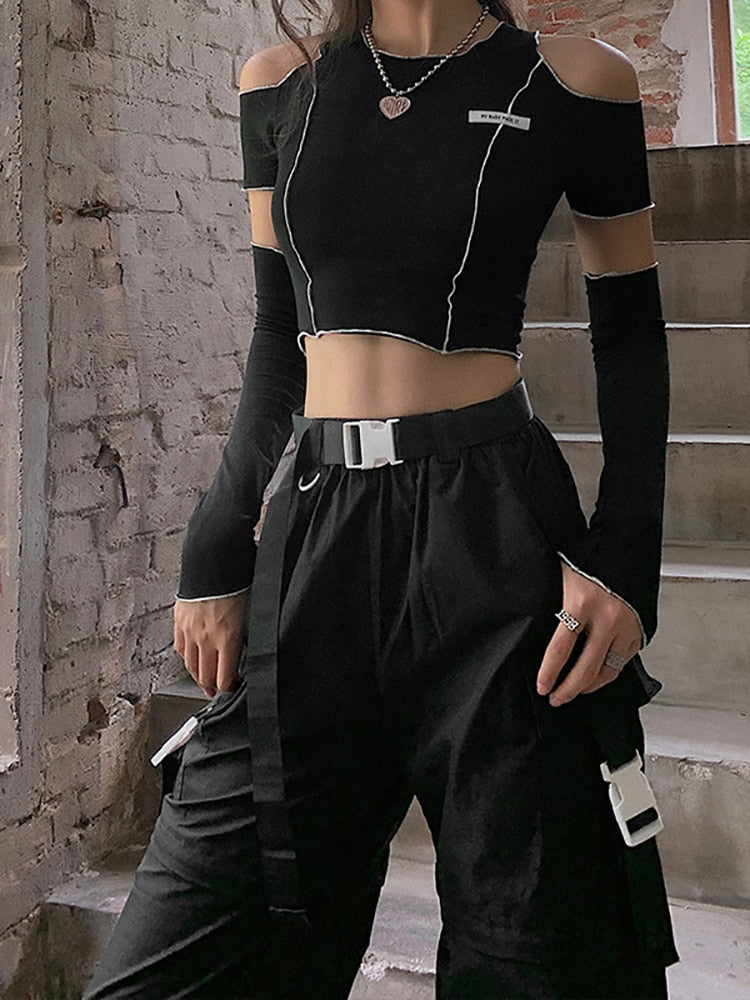 Crop Top Gothic
✔️ Free and Secure Worldwide Delivery
💜-15% off with code LASTMONTH15
Free
shipping
Customer
service
Secure
payment
Contact
us
Crop Top Gothic Unveiled: A Fusion of Elegance and Edge in Fashion
Spring/ Summer selection
Both pleasant and comfortable
Made of Cotton and Spandex
Original and eye-catching
Exclusively available online
Mastering the art of gothic chic: Crop Top Gothic Edition
In the world of fashion, the Gothic Chic trend has seen a resurgence, and the Crop Top Gothic Edition is at the forefront. Embracing the fusion of contemporary style with a dash of darkness, mastering this aesthetic requires a keen eye for details and a penchant for creativity.
Crop tops serve as the cornerstone of this trend, offering an avenue for personal expression. Pairing these tops with shorts or denim amplifies the allure, while ribbed textures or embroidered accents add a touch of sophistication to the ensemble. Experimenting with lace or striped designs on these crop tops elevates the edgy look.
Accessories play a pivotal role in mastering this style. Adding a maxi cardigan or a jacket can create a dramatic contrast, especially when juxtaposed with a sleeveless or long-sleeve crop top. For a more adventurous approach, layering a tunic or a sweater over a crop top introduces a unique dimension to the overall appearance.
Footwear that ranges from heavy boots to delicate heels can intensify a Gothic look. Remember, the essence lies in playing with contrasts and unconventional pairings.
From day to night: Effortless styling with Crop Top Gothic
Transitioning effortlessly from day to night in the Crop Top Gothic style demands versatility and adaptability in women's clothing. Whether it's a casual daytime outing or an evening event, this trend allows for seamless style shifts.
During the day, a combination of a tee or a pullover crop top paired with joggers or a denim bottom creates a relaxed yet chic look. For a touch of sophistication, opt for a blouse or a sleeveless crop top matched with a skirt or shorts.
As the day progresses into evening, layering becomes key. Adding an embroidered or lace jacket over the crop top can instantly transform the outfit into a more formal, evening-ready ensemble. Moreover, a switch from casual to statement footwear, such as heeled boots or platform shoes, helps in elevating the entire look.
The adaptability of the Crop Top Gothic style is its strongest suit, effortlessly shifting from a casual daytime outfit to a striking, evening-appropriate ensemble.
Exploring the dark side of fashion: The allure of Crop Top Gothic
Delving into the dark side of fashion often leads to the enchanting allure of Crop Top Gothic. This trend embraces all body types, including plus-size figures, welcoming everyone into its enigmatic world.
Crop Top Gothic offers a wide selection of women's apparel, including sweaters, blouses, and jackets, to enhance feminine style. Experimentation with different textures like ribbed, embroidered, or striped designs creates an intriguing play of light and shadow, adding depth to the overall appearance.
The versatility of the crop top allows for diverse styling approaches. From pairing it with high-waisted bottoms to layering it under a sleeveless cardigan, the possibilities are endless. Moreover, combining a crop top with maxi skirts or denim shorts offers a fusion of elegance and edginess.
The inclusivity and adaptability of this trend foster a sense of empowerment and self-expression, making Crop Top Gothic a captivating and alluring facet of modern fashion.
The Gothic all-season crop top and its highlights
Cool Comfort: The airy design of a Crop Top Gothic made from lightweight cotton or spandex materials keeps you comfortable on warm days, allowing your skin to breathe.
Stylish Versatility: Pair it with shorts, denim pants, or even leggings for a quick and trendy outfit that adapts effortlessly to various occasions.
Texture Play: Explore the world of textures with ribbed, lace, or even oversized Crop Top Gothic styles to add depth and intrigue to your look.
Effortless Layering: As the temperatures rise, you can layer your crop top under jackets or over skinny tops, creating a chic ensemble for cooler evenings.
Accessories Galore: The shorter length of the crop top offers the perfect canvas to showcase your favorite earrings, necklace, or bracelet, allowing you to express your personal style.
Endless Pairing Options: Whether you're heading to the beach, a picnic, or a night out, this adaptable piece seamlessly transitions from day to night, eliminating the need to shop for multiple outfits.
Flattering Silhouette: Crop tops accentuate the waist, creating an alluring and slimming effect, enhancing your confidence throughout the warm seasons.
Contemporary Edge: The Crop Top Gothic trend exudes a modern, edgy charm that effortlessly captures the spirit of spring and summer.
Effortless Chic: Keep it casual with a pullover crop top or elevate your style with an intricately designed sweater crop top, ensuring you look effortlessly chic.