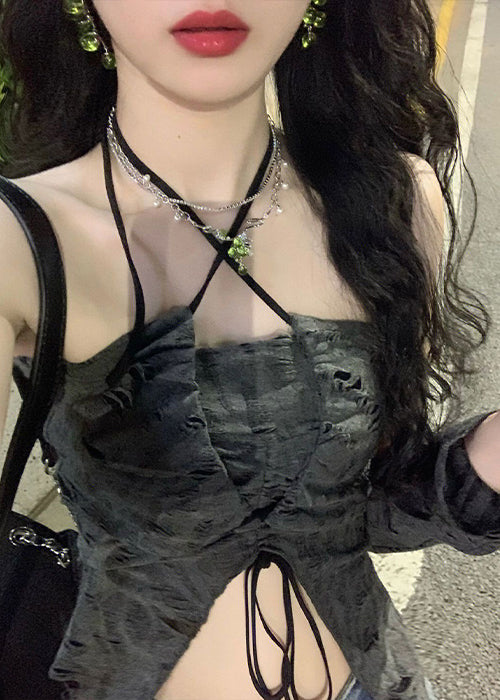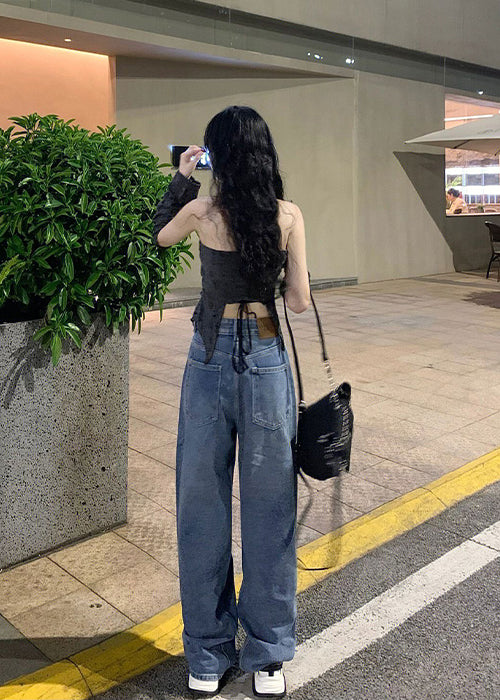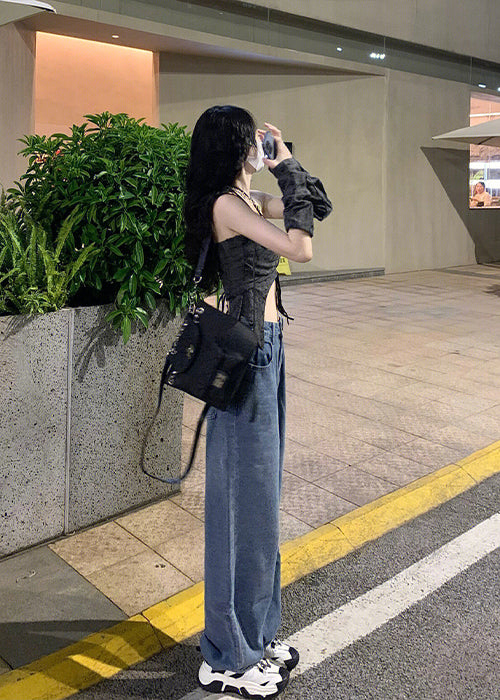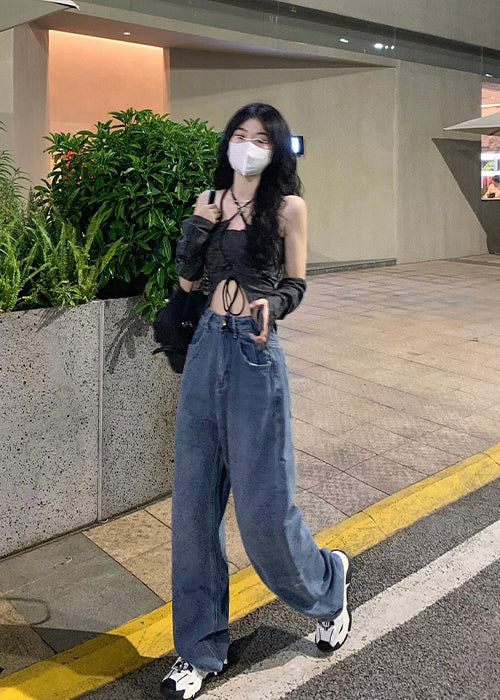 Black Y2K Top
✔️ Free and Secure Worldwide Delivery
💜-15% off with code BLACKMONTH15
Free
shipping
Customer
service
Secure
payment
Contact
us
Make a lasting impression by welcoming this Black Y2K Top to your shelf
Unavailable on local shelves
Perfect for the warmer months
Deep comfort of movement
Ultra-soft materials (Cotton/Spandex)
Magnetic effect (Attracts the eye)
Relive the 2000s with the fashionable Black Top
Dive into the world of fashion with the Black Y2K Top, a piece that elegantly reinvents the iconic style of the 2000s. This black top embodies the perfect fusion of nostalgia for the past and current trends.

Explore this versatile garment & show you how to let it transform your personal style & shine in any situation.
With the Black Y2K Top, we effortlessly combine two essential elements of fashion: the timeless appeal of black and the inherent elegance of Y2K (Year 2000) style. Black has always been a symbol of sophistication, versatility and refinement in the fashion world. It's a color that never goes out of fashion and flatters all skin tones. Y2K aesthetic, known for bold designs, creates striking contrast, captivating the eye.
Black and elegant: Discover the trendy Black Y2K
This trendy top is more than just a piece of clothing, it's a conversation piece. For a bold fashion statement, the Black Y2K Top with its spaghetti straps, asymmetrical cuts and provocative details is a perfect choice for a night out with friends or a chic social event.
Team the Black 2000s Top with high-waisted denim for a laid-back, classy look, or add a leather skirt and heels for evening glam. Its flexibility provides limitless possibilities, allowing you to fashion a wide array of outfits to meet your style and event.
The millennium black crop top is back!
Black, the epitome of timeless elegance, is the canvas upon which this crop top shines. It's a hue that never goes out of style, exuding sophistication and versatility. Paired with Y2K-inspired design elements, this top becomes an emblem of nostalgia and innovation, offering a fresh perspective on a beloved classic.
This wardrobe essential is more than just a top: it's a statement piece that demands attention. Its daring silhouette, with its cropped length and unique detailing, effortlessly captures the bold spirit of the Y2K era while catering to the tastes of the contemporary fashionista.
What are the advantages of this Black Y2K Top?
Versatility: This is an extremely versatile garment From workouts at home to hikes in nature, this top has you covered with comfort and style.

Iconic style: The Millennium Black Crop Top brilliantly revisits the unforgettable aesthetics of the 2000s, allowing you to immerse yourself in retro fashion while remaining up to date.
Easy care: It's easy to care for, making it practical for everyday use. It can be machine-washed and will retain its beauty over time.
Elegant look: Black is a timeless color that embodies elegance. The Millennium Black Crop Top is perfect for special occasions, going out with friends or adding a touch of sophistication to your everyday outfit.
Adaptability: This crop top suits a variety of body shapes and can be worn by people of all ages, making it a universal choice.