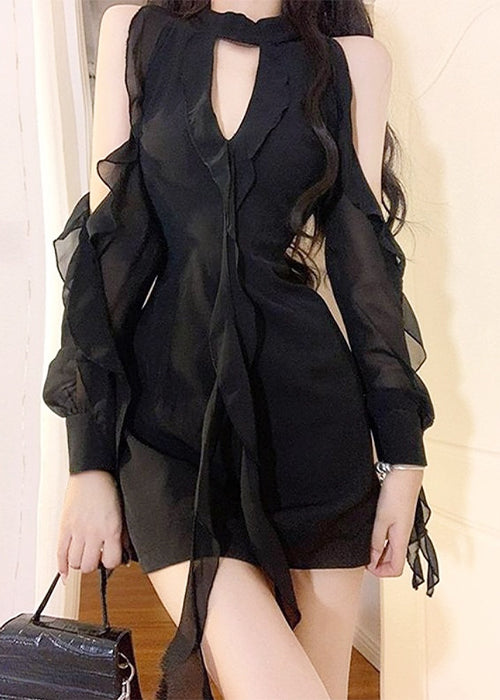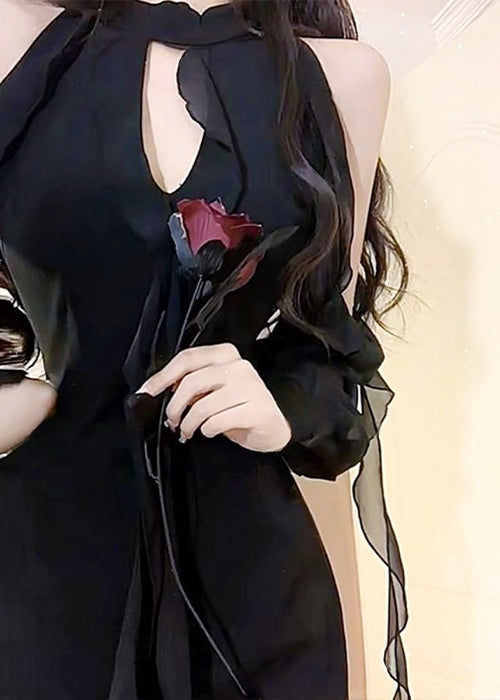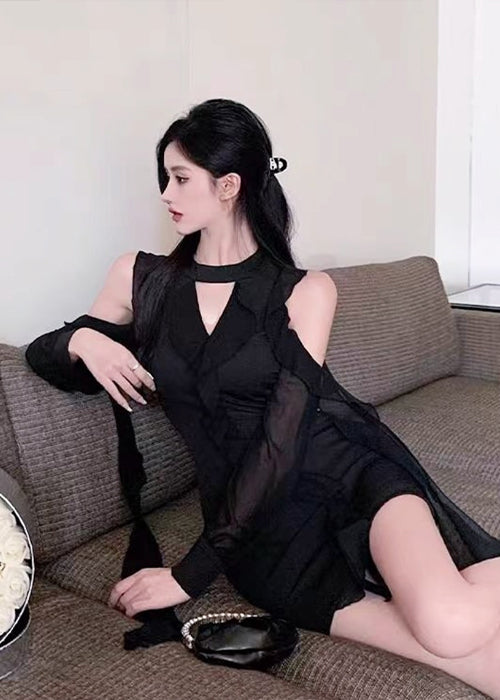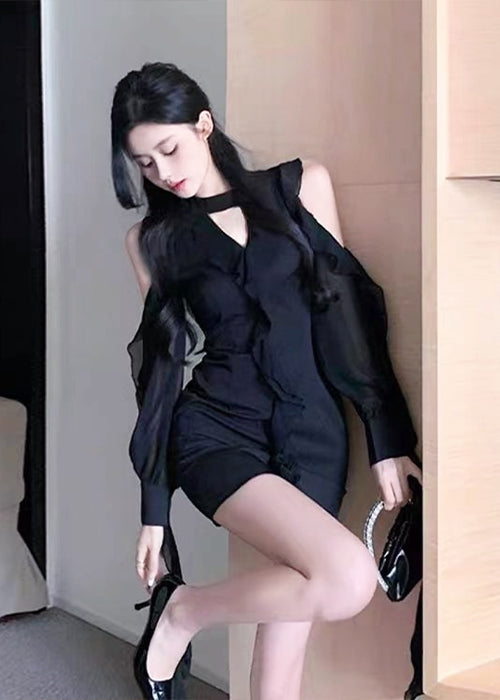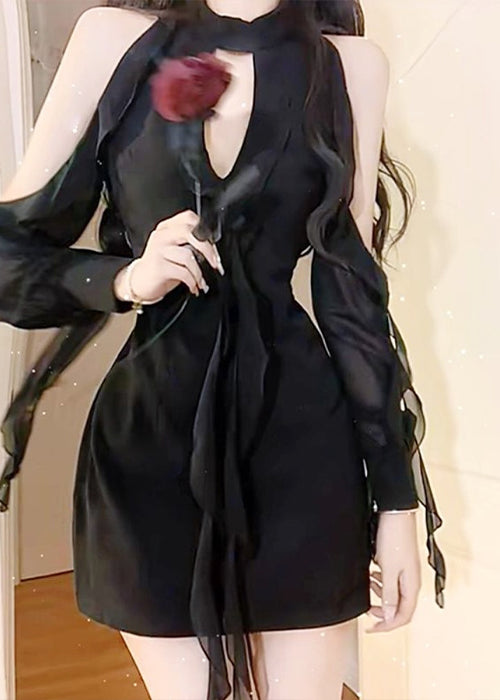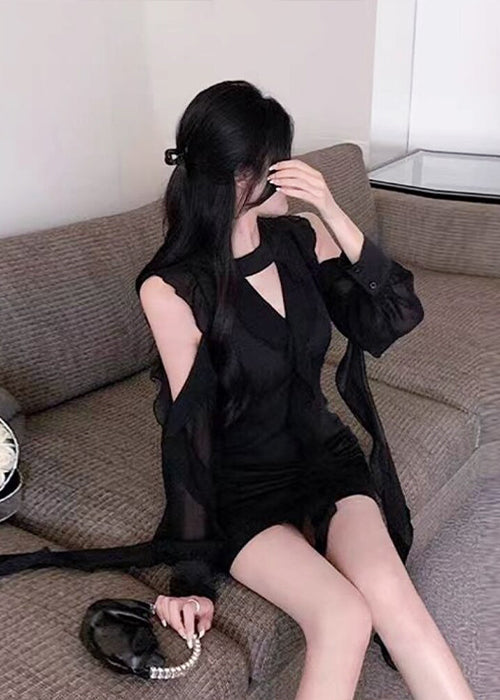 Black Y2K Dress
✔️ Free and Secure Worldwide Delivery
💜-15% off with code LASTMONTH15
Free
shipping
Customer
service
Secure
payment
Contact
us
Adopt a classy and sober look with this Black Y2K Dress
Low-absorbency synthetic fiber
Flexible and robust polyester
Exclusive online dress

Understated color
Eye-catching
The Black Y2K Dress: A timeless fashion piece
A fashion authority would agree that "The Black Y2K Dress" is a distinct piece of contemporary attire. It incorporates both classic details and modern styling to make it an ideal choice for fashion enthusiasts. Its sleek marriage of vintage elements and present-day design renders it timeless, making it an imperative part of any wardrobe.
This dress is crafted to exact specifications for a timeless yet fashionable appeal. Its Y2K-inspired design highlights early 2000s fashion, with modernizing touches for a contemporary feel. The silhouette is tailored to hug your curves, producing an attractive and unforgettable aesthetic.
The Black 2000s Dress unites two eras, fusing classic charm with contemporary style.
The Black Y2K Dress is a fashionable standout. It draws inspiration from early 2000s styling, blending classic and current aspects to create a timeless look. This piece elegantly combines the best aspects of the two eras, delivering a nostalgic flavor with a modern refinement. It is a standout in today's trend-setting fashion, making it essential for any wardrobe.
Crafted for sophisticated charm, the Black 2000s Dress highlights curves while maintaining a classic profile. With this clothing piece, emphasize your femininity and leave a lasting mark. Additionally, the 00s dress is exceedingly adaptable, swiftly transitioning between upscale occasions and private gatherings.
Vintage style, modern charm: discover what this Black Y2K Dress can do!
This dress flawlessly fuses the allure of the past with the finesse of the present. It captures the essence of the iconic Y2K style, blending daring and dynamic early 2000s trends with a contemporary edge. An ode to nostalgia, this dress is a symbol of modern chicness.
This garment flaunts a stunning design and is a showcase of excellent craftsmanship. Produced with the finest of materials, it envelops you in a cocoon of luxurious comfort and guarantees years of wear. Every stitch is an embodiment of a dedication to perfection, exhibiting the dedication to excellence that is evident in this masterpiece.
Why you should always have the Black Y2K Dress in your wardrobe
Confidence Booster: Its flattering design and impeccable fit boost your confidence, making you feel your best wherever you go.
Durability: With meticulous craftsmanship, this dress is built to last, ensuring it remains a staple in your wardrobe for years to come.

Nostalgic Appeal: For those who appreciate the fashion trends of the early 2000s, this dress captures the Y2K spirit beautifully.

Unique Fashion Statement: The Black Y2K Dress allows you to stand out with a distinctive blend of vintage and modern aesthetics.

Wardrobe Investment: Investing in this dress means investing in a piece that transcends seasons and occasions, offering long-term value.

Comfortable Fit: Crafted from high-quality materials, the Black Y2K Dress offers a comfortable and luxurious wearing experience.