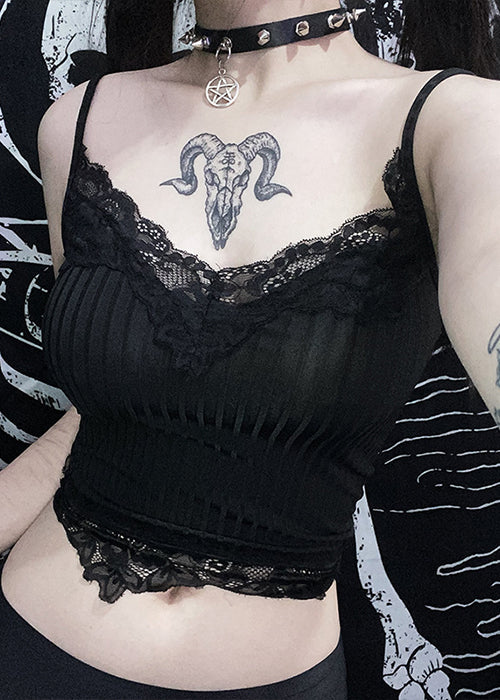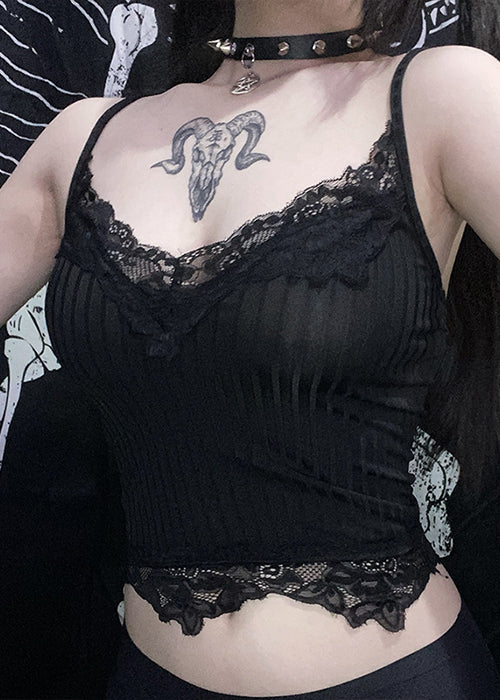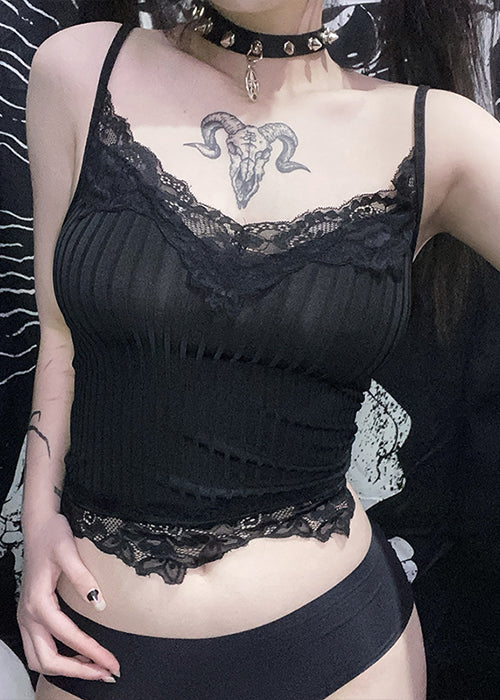 Black E-Girl Crop Top
✔️ Free and Secure Worldwide Delivery
💜-15% off with code BLACKMONTH15
Free
shipping
Customer
service
Secure
payment
Contact
us
Impose an unstoppable look now with this Black E-Girl Crop Top
Gothic from the 2000s
Pleasant and comfortable to wear
Freedom of movement
Eye-catching perfection
Attracts eyes like a magnet
From subculture to mainstream: The evolution of the Black E-Girl Crop Top
Fashion is a dynamic realm where styles often shift from subculture niches to mainstream trends. The Black E-Girl Crop Top represents a prime example of this transformative journey. Once confined to niche subcultures, this gothic-inspired garment has now firmly established itself in the world of mainstream fashion.
The Black E-Girl Crop Top boasts a unique fusion of elements, offering distinctive sleeve variations, from elegant long-sleeve to breezy sleeveless options, and incorporates materials such as comfortable knits and cozy sweaters. Its versatility extends to its compatibility with a wide range of attire, from edgy dresses to casual leggings, stylish shorts, or classic skirts.
This trend seamlessly integrates influences from the emo and gothic subcultures, celebrating a darker, more enigmatic aesthetic. But what truly sets the Black E-Girl Crop Top apart is its adaptability. Whether you're crafting a chic urban look or embracing a gothic revival, this iconic garment is your canvas to express your individual style.
The Gothic Revival: Exploring the aesthetic of Black E-Girl Crop Tops
As we delve further into the aesthetic of Black E-Girl Crop Tops, we uncover the essence of a gothic revival within the world of fashion. This unique garment represents a renaissance of dark and distinctive style elements that set it apart from mainstream fashion.
The influence of this gothic-inspired trend extends beyond just the tops themselves, permeating the entire wardrobe. From edgy jackets to elegant dresses, this style harmonizes seamlessly with various fashion pieces. You can layer it under a cozy cardigan or pair it with stylish sweatshirts and pants, creating outfits that are effortlessly chic.
Accessories also play a significant role in enhancing the overall aesthetic. Bold watches, chunky necklaces, and dark-themed leggings can be incorporated to add an individualized touch to your ensemble. As the gothic revival continues to gain momentum, the Black E-Girl Crop Top has cemented itself as a symbol of this cultural shift. It celebrates dark and distinctive fashion, merging gothic elements with contemporary aesthetics, and challenges conventional fashion norms.
Dark and distinctive: How Black E-Girl Crop Tops are redefining modern fashion
The ascent of Black E-Girl Crop Tops signifies not merely a trend but a cultural shift that is reshaping the very essence of fashion. This versatile garment, available in an array of styles ranging from elegant long-sleeve to breezy sleeveless, seamlessly complements an extensive selection of clothing, from casual tees to fashionable jackets, cozy sweaters, and various bottoms, including skirts, leggings, and shorts.
The Black E-Girl Crop Top transcends the boundaries of subcultures, becoming a symbol of female empowerment in the global fashion industry. It allows females to make bold fashion statements that span from gothic to modern chic. By incorporating this iconic piece into your wardrobe, you are not just following a fashion movement; you are contributing to its evolution.
The Black E-Girl Crop Top, with its dark and distinctive charm, empowers you to challenge conventional fashion norms and celebrate your individuality in an ever-evolving world of fashion. It is a symbol of self-expression, a testament that fashion is not just about clothing but a platform for personal identity and the freedom to define it.
Summer style essential: The Black E-Girl Crop Top
Breathability and Lightness: This crop top is perfect for hot months, offering a light and breathable feel with its lightweight fabric.
Versatile Styling: Whether you prefer denims, skirts, or shorts, this crop top seamlessly pairs with various bottoms for diverse summer looks.
Easy Layering: You can layer it under lightweight jackets or hoodies when the evenings cool down.
Length Options: Whether you opt for a short, midriff-baring, or standard crop top, it adapts to your style.
Fashion Trends: It pairs well with skinny pants, sweaters, midi skirts, and even striped blouses for a chic summer look.
Comfort and Quality: Crafted with high-quality fabrics, this crop top ensures maximum comfort during warm days.
Creative Accessorizing: Complete your look with stylish hats, trendy sandals, and accessories like hats or watches to express your individuality.
Wardrobe Versatility: It seamlessly integrates with activewear, apparel, and even swimwear for effortless transitions from beach to city.
Pattern Diversity: Available in a variety of patterns, from plaid to textured, this crop top can adapt to various styles.
Female Empowerment: The Black E-Girl Crop Top is an iconic piece celebrating female empowerment, offering numerous options to express your unique style throughout the summer season.