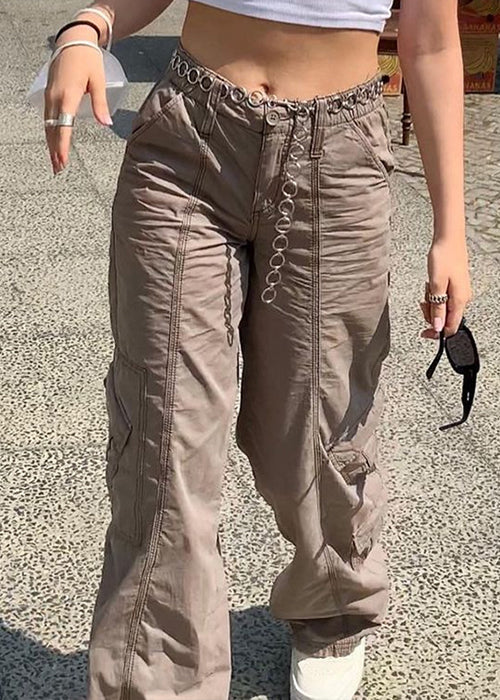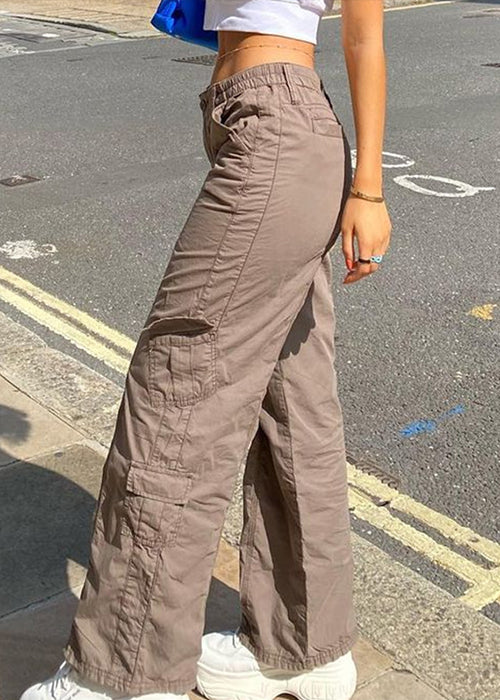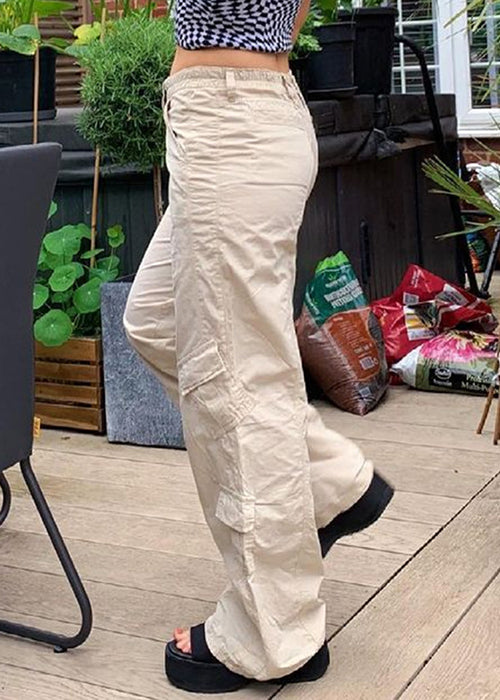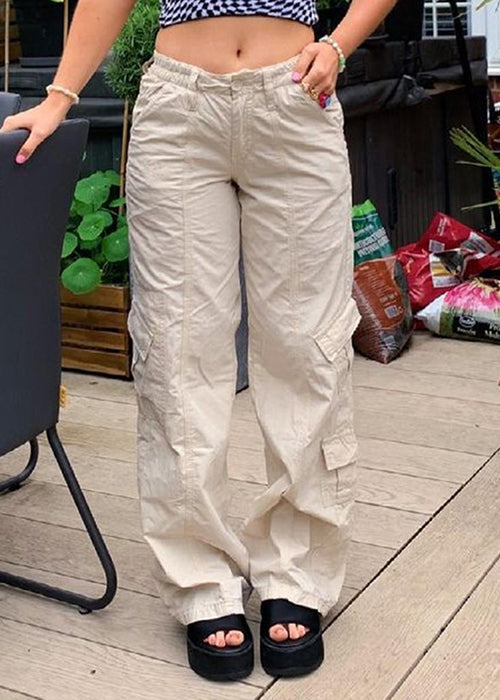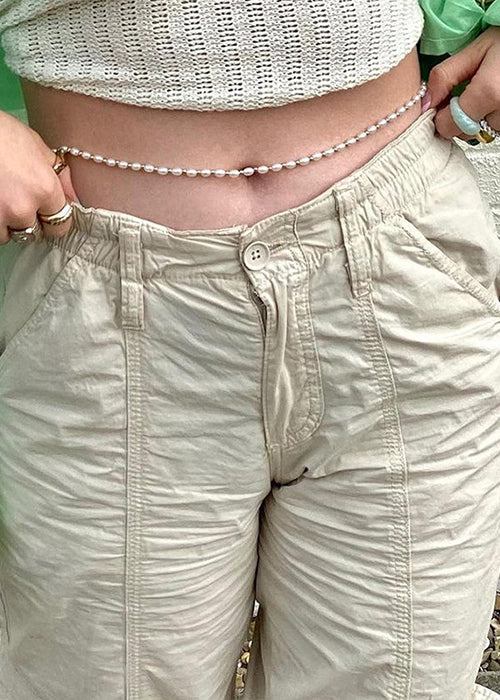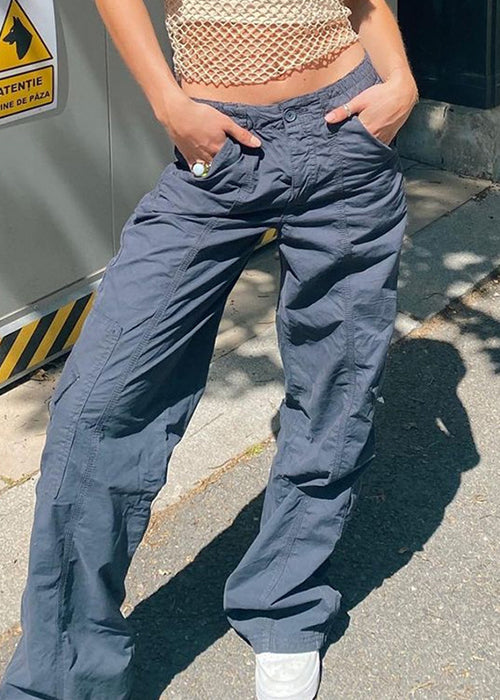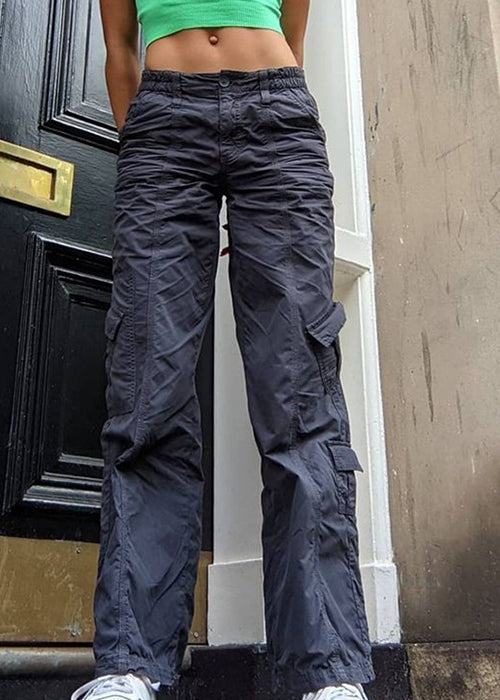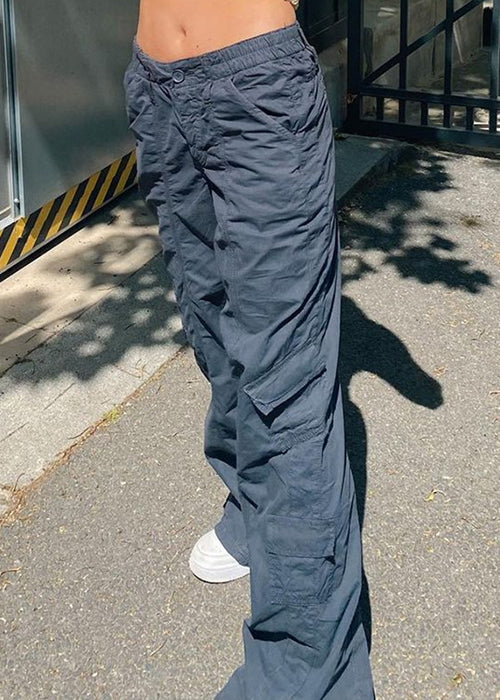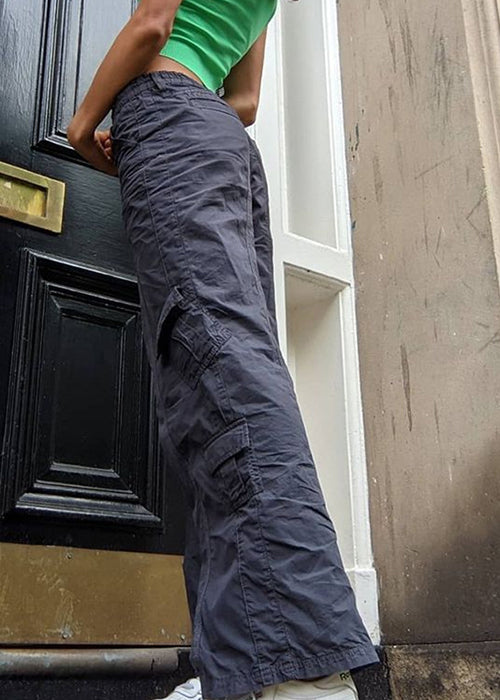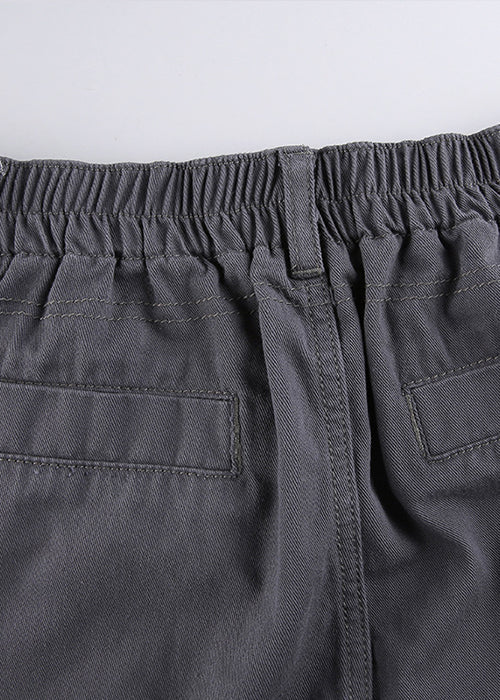 Baggy Pants Y2K
✔️ Free and Secure Worldwide Delivery
💜-15% off with code BLACKMONTH15
Free
shipping
Customer
service
Secure
payment
Contact
us
Draw attention to yourself by wearing these Y2K Baggy Pants right now
Pleasant to wear
Freedom of movement
Caresses the skin
Spacious pockets
Optimal customization (multiple editions at the click of a button)
The Y2K Baggy Pants, the relentless pants for Cyber Y2K and the 2000s.
Incorporating blue jeans into your outfit is often seen as the perfect joker in the pack. But there's an alternative route to all that, for the more daring fashion fans who want to stand out on the strength of their aesthetic pants alone: the Baggy Pants Y2K from the 2000s. Activewear that's charming with the whole outfit, you'll discover all the reasons to opt for these women's pants.

Soft and pleasant to wear, with a khaki hue rather than anything else, they combine the many advantages of a trouser trouser: these high-waist pants elongate the silhouette, cling to the waist without discomfort and give boot-cut pants a relentless effect on love handles (because they hide them if you have them).
In no way inferior to Black Skinny Jeans or Premium-Denim, these Y2K Baggy Pants go with all Cyber Y2K tops
We've talked about the benefits of these Y2K Baggy Pants, but what about their durability? First of all, you need to know that these polyster pants have been designed with reinforced materials. In fact, because the Loose-fit Pants don't wrinkle, they won't let you down for a long time.These features set Baggy Pants Y2K apart from others.

Thanks to the cotton these baggy pants are made from, they flatter your silhouette and keep you warm in winter and let air in during summer. The fabric adapts to the weather, making these all-season pants.
Other fashion items to wear with this Baggy Pants Y2K
We've mentioned a host of advantages that baggy pants offer over high rise jeans and skinny jeans, among others: namely, their bagginess and consolidated strength. But what should you wear with these trousers to make them stand out? Three variations is not much, but it can also become a lot if you don't know how to choose your clothes.

Firstly, loose-fitting T-shirts, oversized hoodies and zip-up jackets. This adds a personal touch to the overall outfit, especially if you opt for sneakers and platform shoes on top of that. Underwear and lingerie should be related to the bottom, although not visible. And don't hesitate to take jewelry and necklaces that you like and that match the outfit (also earrings and bracelets).