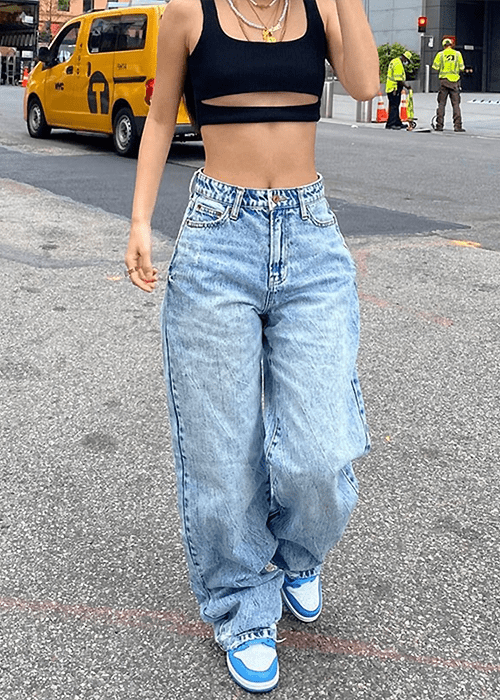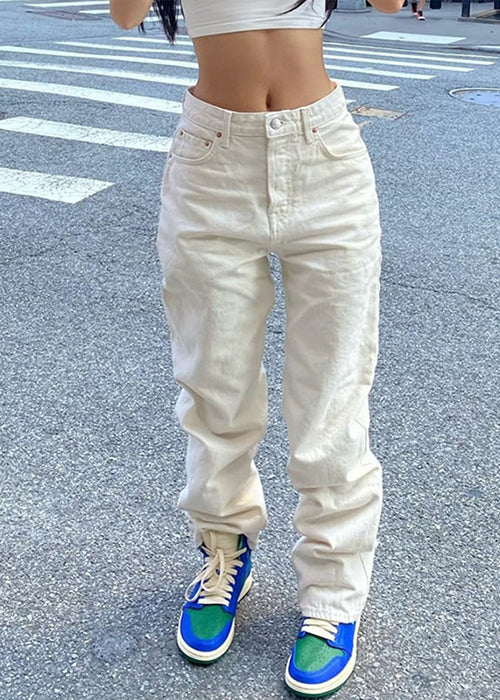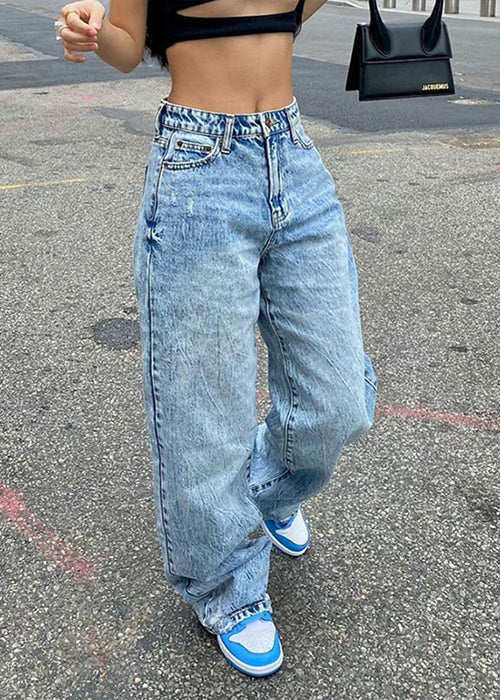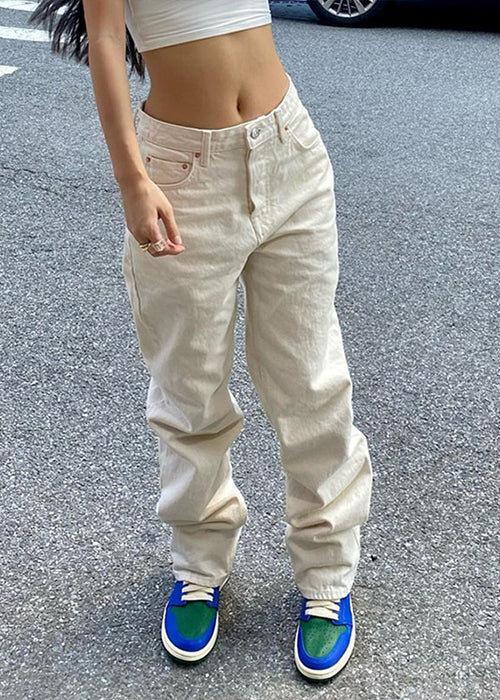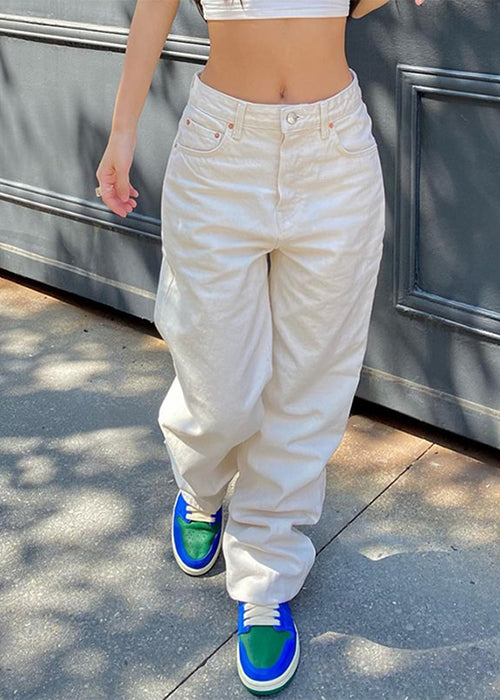 Baggy Cyber Y2K Jeans
✔️ Free and Secure Worldwide Delivery
💜-15% off with code BLACKMONTH15
Free
shipping
Customer
service
Secure
payment
Contact
us
Find out what shapes your outfit and what gives off the coveted aura you're looking for, with these Baggy Cyber Y2K Jeans
Design late 90s/early 2000s
Maximum freedom of movement
Comfortable to wear
Adapts to top fit

Two unique editions
The essential Baggy Jeans for the perfect combination of slim jeans and wide-leg pants.

Consolidating the shape of your outfit for the day can be a daunting task when you don't know what to choose. When it comes to Cyber Y2K aesthetics, these pants have it all: elegant, with vintage-inspired charm, a waist-tightening cut and even full sleeves inspired by late 90s fashion. It's all these combinations that make these bottoms ideal for pairing with other pieces you've chosen as part of your outfit.

But, above all, this high rise jean, with its three variants in total, doesn't leave anything to be desired when it comes to comfort. It's an indescribable sensation, like wearing leggings but without the bulk. And, with the charm of a denim skirt when the sun is beating down... Enough to make those around you salivate!
Baggy Cyber Y2K Jeans: loose-fitting outerwear with nothing to envy the classic high rise skinny jeans of the 2000s.
Let's talk about the materials used to assemble these denim pants. Wide and sturdy, you've probably got a pretty good idea of what it's been sewn from. First, let's talk about the cotton this cropped denim contains. It brings softness, suppleness and a boost of life to the whole outfit.

On the subject of fortification at the bottom, these blue jeans are home to a measured concentration of consolidated polyester. Reinforced at the fiber level and helping to lengthen the loose-fit's overall lifespan, these three premium denims won't be leaving your garederobe for a long time, especially if belted and the crop jean sleeves are retained.
A Baggy Cyber Y2K Jeans that exudes 2000s fashion at its best: it goes with every piece of clothing.
This stocking is sure to catch the eye of those around you like a magnet attracts steel. But how do you dress in these high-waist jeans without letting other pieces of clothing go to waste? Consider the many advantages of these denim jeans: comfort, amble and aesthetics. Wear jewelry you like, especially if you like Cyber Y2K necklaces and gold earrings.

Now, let's extend that to all the other garments that these women's jeans can encase. For example, we highly recommend wearing a belt made of leather, or a simple waistband. You can also choose loose-fitting T-shirts, sweatshirts and loose-fitting tops for winter. Or sleeveless tank-tops when summer arrives. And don't hesitate to take the time to choose your shoes carefully!