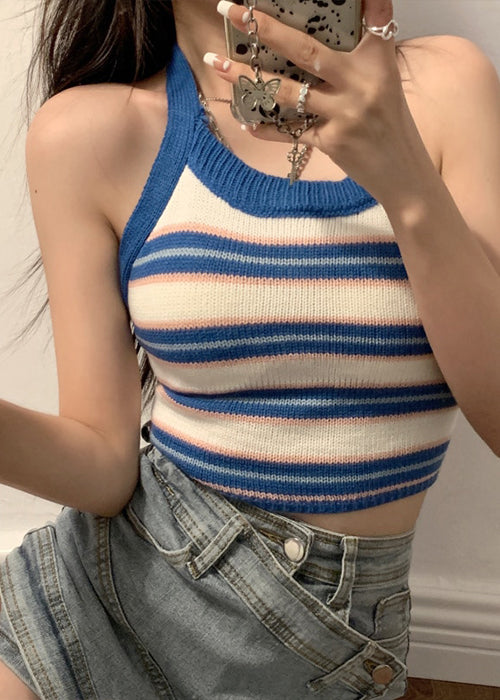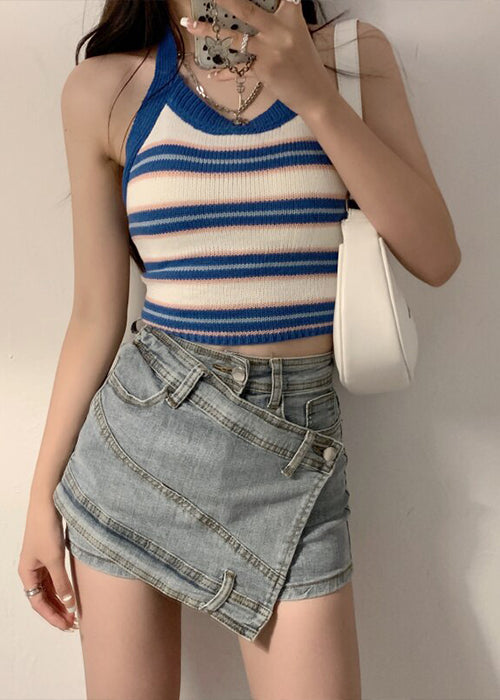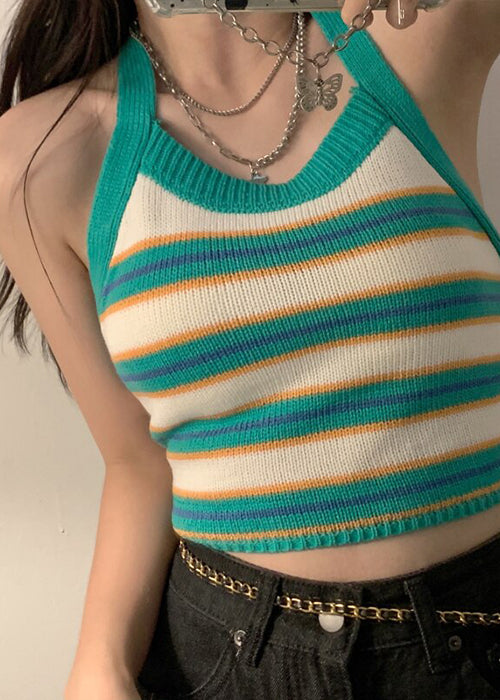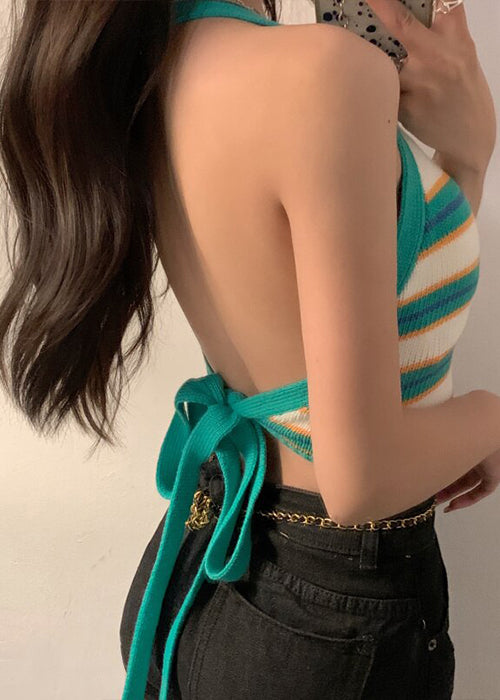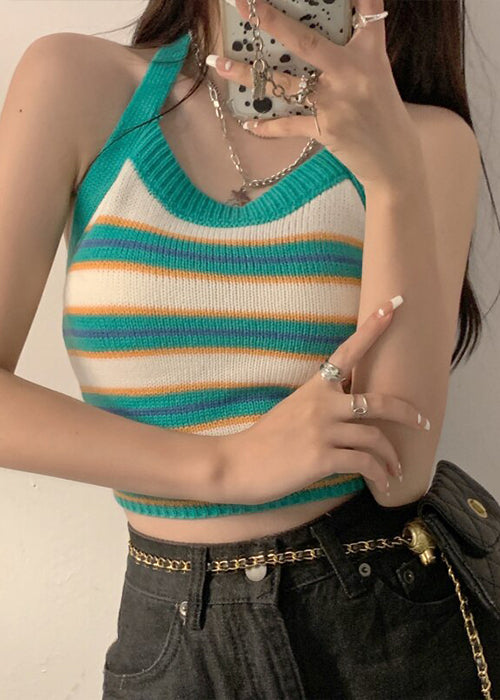 Aesthetic Y2K Tank
✔️ Free and Secure Worldwide Delivery
💜-15% off with code LASTMONTH15
Free
shipping
Customer
service
Secure
payment
Contact
us
Rediscover the fashion of the 2000s through a branded top with this Y2K Tank
Summer Tank Top
Unique 2000's style pattern
Ultra-comfortable Spandex
Reinforced Polyester
Two unique editions
The Aesthetic Y2K Tank: Unveiling the ultimate sleeveless sensation
In the world of fashion, the Y2K aesthetic remains an everlasting trend, eternally captivating fashion enthusiasts with its cyber Y2K charm. At the heart of this revival, one cannot help but adore the Aesthetic Y2K Tank – a quintessential piece that encapsulates the essence of a bygone era while injecting a modern twist.
The distinguishing feature of this iconic piece is its sleeveless design, making it a breath of fresh air for your spring and summer wardrobe. The flattering cut of the tank ensures a delightful fit, catering to all body types.
Available in various fabrics, the knit versions of the Aesthetic Y2K Tank are exceptionally popular. The gentle embrace of knit fabric ensures a pleasant to wear experience, perfectly suited for those warm, sunny days.
The Y2K tank proves to be remarkably versatile when it comes to styling. It harmonizes seamlessly with a wide range of garments such as dresses, skirts, and even your beloved pair of denim shorts. Its timeless allure allows for pairing with both classic and contemporary fashion pieces, ensuring it remains a coveted choice.
For those who seek an extra dash of pizzazz, the striped Y2K tank is an excellent choice. The vibrant interplay of colors infuses a playful dimension into your ensemble, aligning perfectly with that coveted cyber Y2K aesthetic.
When aiming for an elevated Y2K tank ensemble, consider opting for a turquoise top in this style. This cool, refreshing hue is ideal for a spring or summer outfit. Combine it with skinny jeans, denim shorts, or a high-waisted skirt for a fashion-forward look that stays on trend.
Styling Tips: How to wear your Aesthetic Y2K Tank with flair
As a fashion connoisseur, ensuring your Aesthetic Y2K Tank takes center stage in your ensemble is paramount. Here are some styling tips to ensure you wear it with flair:
Layer your tank with a stylish cardigan for those brisk evenings. The contrast of textures adds depth to your outfit, making it a fashionable choice for spring.
Transitioning to the cooler months? Pair your tank with a long-sleeve shirt or a lightweight sweater. This not only keeps you warm but also keeps the Y2K spirit alive all year round.
For a relaxed, chic look during the warmer seasons, pair your tank with high-waisted shorts or a flirty skirt. This combination exudes effortless elegance, perfect for summer days.
Adding a jacket to your Y2K tank ensemble epitomizes Y2K fashion. Consider a cropped jacket or a vintage windbreaker to amplify the appeal of your tank.
Effortless Elegance: How to pair Aesthetic 2000s Tanks with accessories
Completing your Y2K tank look is all about accessorizing. Here's how to effortlessly pair your Aesthetic 2000s Tank with accessories:
A chunky, bold necklace can instantly transform your Y2K tank into a fashion statement. Opt for vibrant colors and unique designs to capture the authentic Y2K vibe.
Embrace the 2000s nostalgia with hair accessories like butterfly clips, scrunchies, and bandanas. These retro adornments add a touch of authenticity to your ensemble.
Don't forget to don oversized sunglasses. These iconic shades are a must for achieving that Y2K celebrity look.
Complete your outfit with the right footwear – be it platform sandals, chunky sneakers, or strappy heels. Your choice of footwear can elevate your Y2K tank ensemble from casual to chic.
Incorporating these accessories into your Y2K tank look ensures you exude effortless elegance and capture the spirit of the Y2K era. Whether it's a sunny spring day or a warm summer night, the Aesthetic Y2K Tank is your go-to choice for an outfit that's both cyber Y2K and timeless.
The Aesthetic Y2K Tank: A Must-Have for Spring and Summer
Versatility: The Aesthetic Y2K Tank is a versatile piece that seamlessly pairs with various garments, including jackets, blouses, and hats. Its adaptability allows you to create diverse and stylish outfits effortlessly.
Comfort and Breathability: Crafted from high-quality materials, this tank provides unparalleled comfort for warm days. It's the perfect alternative to heavier sweaters or trousers, offering a lightweight and breathable experience.
Sleek Silhouette: The tank's form-fitting silhouette enhances your overall look, making it a standout choice for fashion-forward individuals. It complements your figure, ensuring you stay trendy and chic.
Stylish Patterns and Colors: The Aesthetic Y2K Tank is available in a myriad of patterns and colors, including the classic khaki and trendy hues. You can easily find the perfect tank to suit your personal style and aesthetic.
Layering Excellence: Whether you're layering it under jackets or coats or pairing it with midi skirts or trousers, this tank serves as a fantastic foundation for creating fashionable and unique outfits.
Ultimate Outerwear: When the weather turns cooler during spring evenings or breezy summer nights, the Aesthetic Y2K Tank becomes the ideal choice for layering under outerwear. Its versatility extends to being an ideal companion for lightweight outer garments and coats.
Womens' Wardrobe Essential: This tank is a must-have for any womens' wardrobe, and it's appreciated for its adaptability, making it easy to incorporate into various fashion ensembles.
Quality Garment: Crafted with care, the Aesthetic Y2K Tank is a quality garment that's built to withstand the test of time. You can trust it to remain a staple in your spring and summer apparel.
Activewear Potential: For the more active fashion enthusiasts, the tank's comfort and breathability make it an excellent choice for activewear, ensuring you look trendy and feel comfortable during your workouts.
Polo Alternative: Looking for an alternative to the classic polo shirt? The Aesthetic Y2K Tank offers a modern and stylish option for your spring and summer casual wear, providing a unique twist on a classic piece.