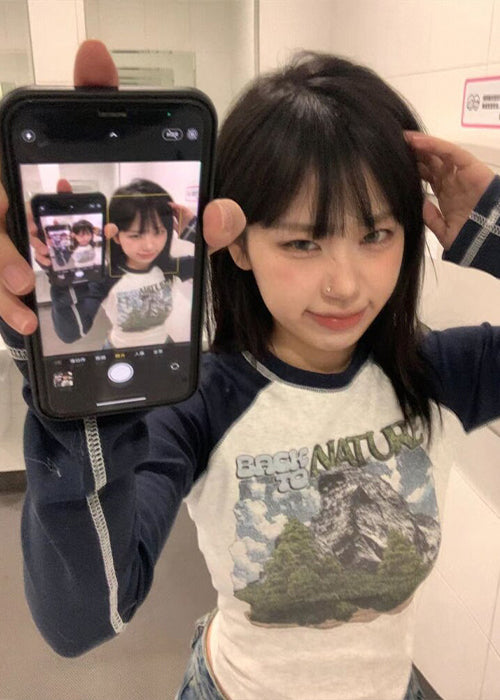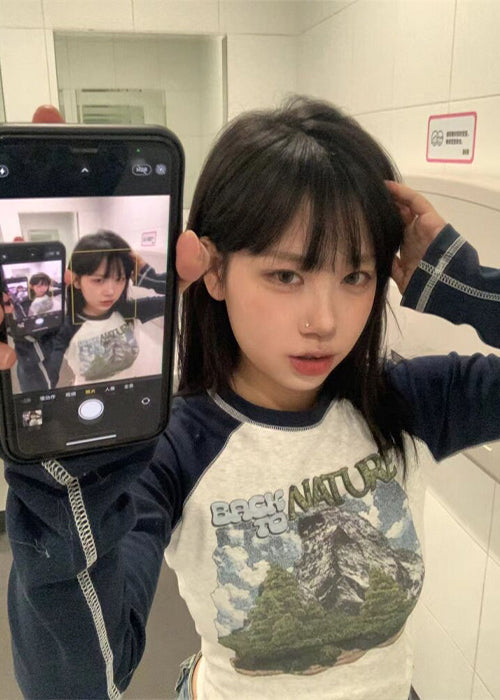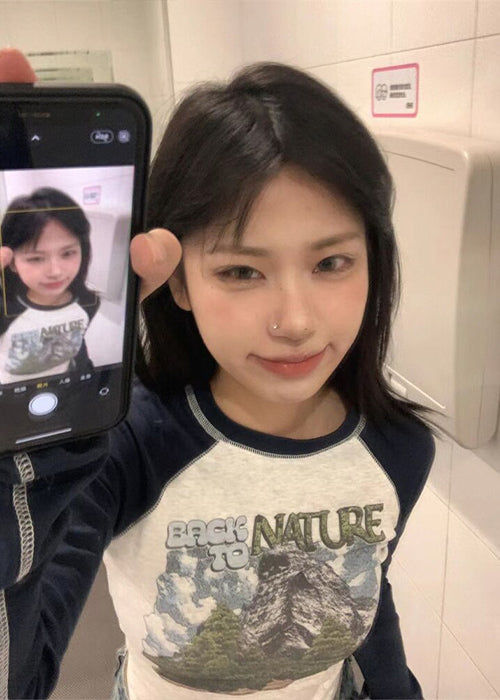 Aesthetic Long Sleeve Top
✔️ Free and Secure Worldwide Delivery
💜-15% off with code BLACKMONTH15
Free
shipping
Customer
service
Secure
payment
Contact
us
Discover the 2000s fashion that everyone else is hiding from you with these Aesthetic Long Sleeve Tops
Sober and soft to the touch
Spring/Fall clothing
Consolidated polyester
Goes perfectly with any stocking (and person)
Adds a real original flair
Effortless Elegance: How to Style Your Aesthetic Long Sleeve Top
When it comes to fashion, achieving an effortlessly elegant look is the holy grail. One versatile piece that can elevate your style game is the aesthetic long sleeve top. Whether you're pairing it with denim shorts for a casual day out or layering it under a cozy knit sweater for a more polished appearance, this fashion staple offers endless styling possibilities.
Unlock the potential of your aesthetic long sleeve top, making the day-to-night transition a breeze. Begin your day with a burst of energy as you pair it with denim shorts and activewear, creating a sporty yet fashionable look. As the day evolves, switch to slim-fit jeans and layer on a chic hoodie for an effortlessly sophisticated appearance. Complete your style with the perfect selection of hats, ensuring a seamless transition from daytime to nighttime.
The key to effortless elegance is in the details. Select from a variety of colors and materials, including cotton and higher quality materials, to match your individual style. Discover how the aesthetic long sleeve top can redefine your wardrobe, offering the perfect blend of comfort and style.
From Day to Night: Aesthetic Long Sleeve Tops
For the modern fashionista, versatility is the name of the game. Aesthetic long sleeve tops have become the go-to choice for seamlessly transitioning your look "From Day to Night." These stylish tees, pullovers, and sweatshirts are more than just casual apparel; they're a fashion statement.
Start your day with a bang, pairing your favorite long sleeve top with trendy denim shorts and some stylish activewear for a morning workout. As the day unfolds, switch to a pair of slim-fit jeans and layer on a fashionable hoodie for a relaxed yet chic appearance. Don't forget to accessorize with hats to complete your street-style ensemble.
As the sun dips below the horizon, your aesthetic long sleeve top effortlessly adapts to the evening scene. Slip into a sleek dress and throw on a tailored jacket to attend that exclusive event. The beauty of these tops is in their ability to take you from casual to sophisticated in no time.
Incorporating aesthetic long sleeve tops into your daily wardrobe guarantees a seamless transition from one setting to another, providing you with the perfect fusion of style and comfort.
How Aesthetic Long Sleeve Tops Are Redefining Style
Fashion is an ever-evolving realm, and currently, it's being redefined by the charm of aesthetic long sleeve tops. These versatile garments have taken the fashion world by storm, transforming the way we approach style. The appeal lies in their adaptability, allowing you to curate an outfit that suits your unique personality.
Witness the transformation of fashion with aesthetic long sleeve tops, the epitome of style and comfort. From oversized sweatshirts to form-fitting tees, these garments have become synonymous with versatility. Dress them up with high-waisted skirts for a playful daytime ensemble, or opt for slim-fit denim to attain a sophisticated look. Add an extra layer of refinement by incorporating them under coats, cardigans, and pullovers.
What sets aesthetic long sleeve tops apart is their ability to effortlessly blend into various settings. Whether you're exploring the world of street fashion or stepping into the realm of evening elegance, these tops serve as the cornerstone of your wardrobe. They're not just for women; they're for anyone looking to redefine their style with sweaters, underwear, and more.
So, let your wardrobe be redefined by the versatility of aesthetic long sleeve tops, offering a new perspective on fashion that seamlessly marries comfort and style.
Elevate Your Style with Aesthetic Long Sleeve Tops
All-Season Wardrobe Hero: The Aesthetic Long Sleeve Top transcends seasons, making it a year-round essential. It seamlessly pairs with tees during summer, keeps you cozy under your favorite sweater, and can be layered for added warmth in the winter.
Day-to-Night Elegance: This top effortlessly transitions from day to night, allowing you to sport it with shorts or casual denim for a laid-back daytime look and then elevate your style with a chic dress or tailored jacket for an evening affair.
Variety in Designs: With a plethora of designs, from form-fitting pullovers to trendy hoodies, you can express your unique style. The options are endless, making it the perfect apparel for every taste.
Comfort Meets Sophistication: The Aesthetic Long Sleeve Top combines the cozy appeal of a fleece garment with the sophistication of a sleek cardigan. Its versatility ensures you're always ready to meet the world in style.
Flattering Silhouettes: This top caters to all body types, from the skinny fit for a streamlined look to designs that accentuate the waist. The result is a flattering, confidence-boosting garment.
Endless Pairing Possibilities: Whether you're in the mood for skirts or prefer outerwear like coats, this top pairs effortlessly. Throw it on under a stylish sweatshirt or layer it with activewear for an impeccable ensemble.
A Perfect Canvas for Accessories: Top it off with your choice of trendy hats to complete your look, and you've got an outfit that can rival the finest in women's fashion.