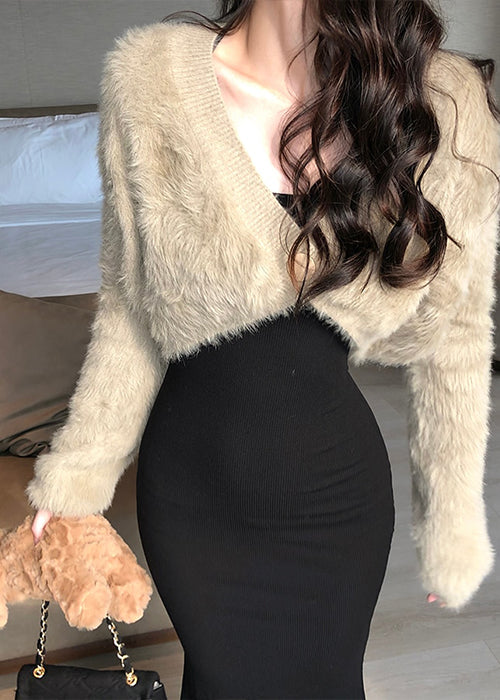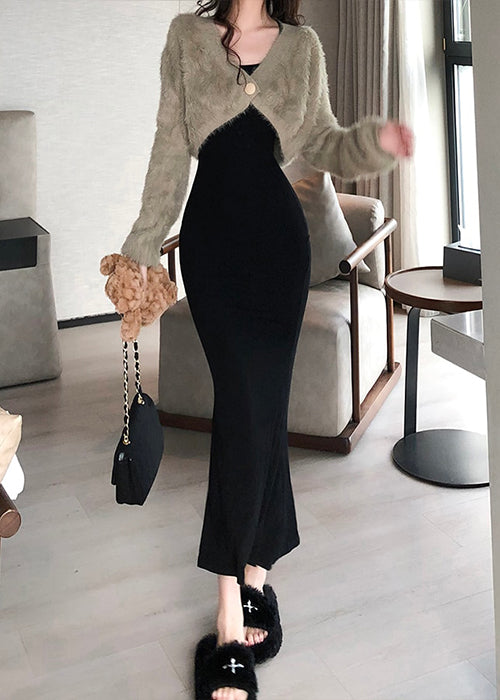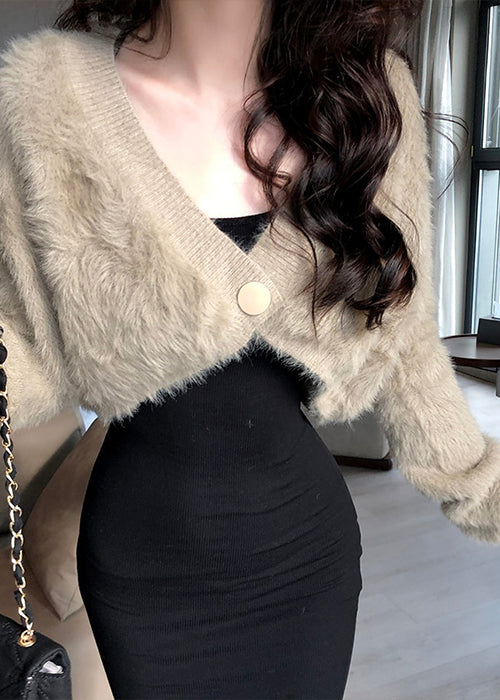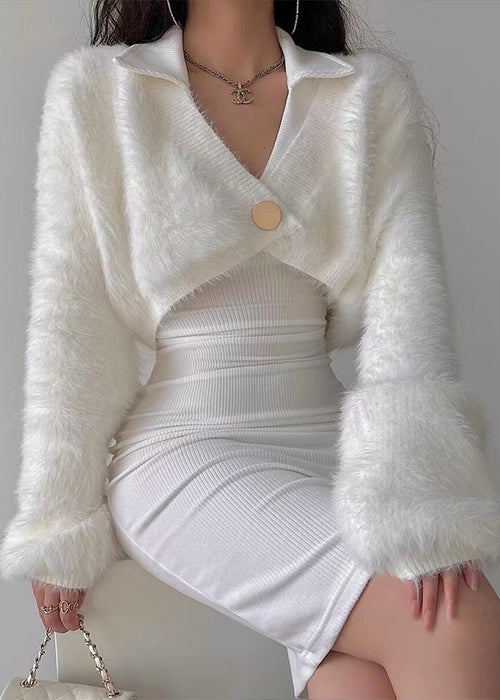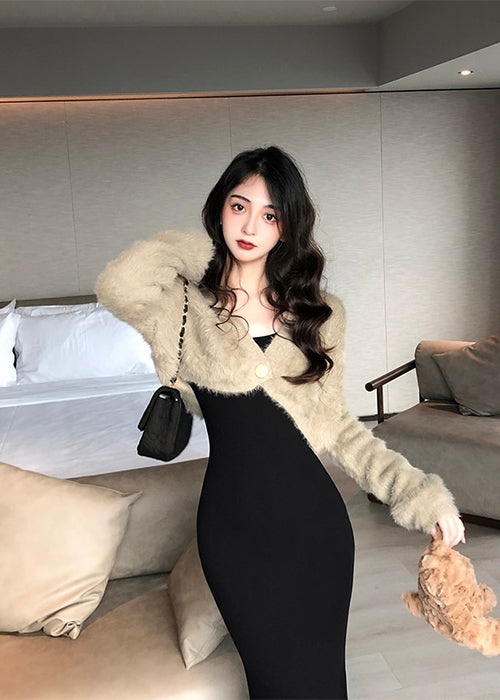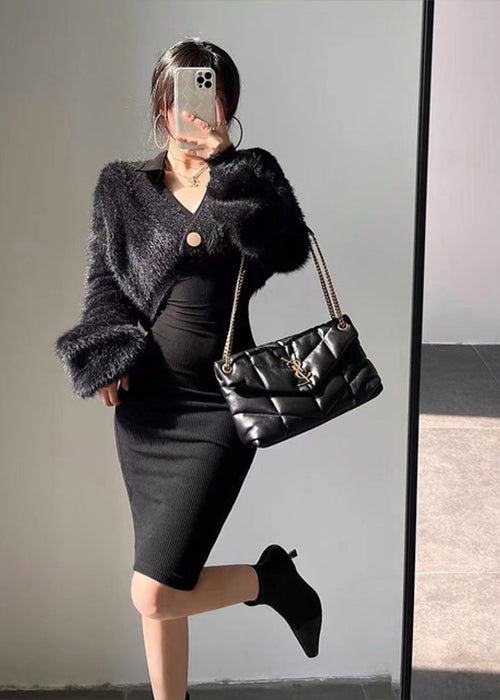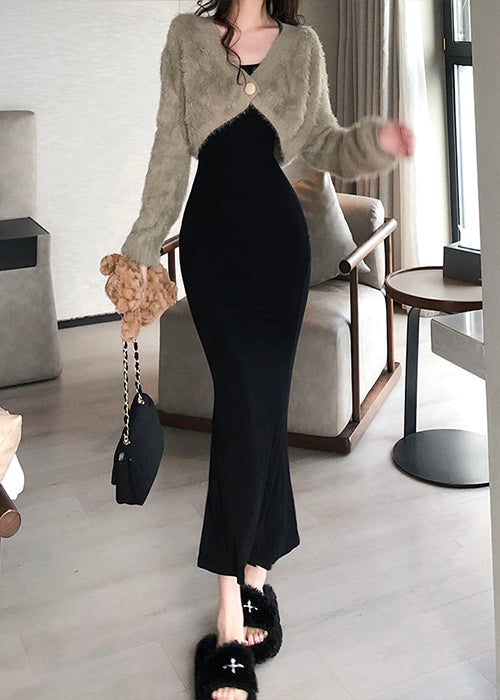 Aesthetic Cardigan Outfits
✔️ Free and Secure Worldwide Delivery
💜-15% off with code LASTMONTH15
Free
shipping
Customer
service
Secure
payment
Contact
us
Impose a style straight out of the 2000s with this Aesthetic Cardigan Outfits
Sober colors 
Ultra-soft materials
Caresses the skin (Unique Size)
Spring and Autumn selection
Adds an indescribable effect to your outfit
Stylish and cozy: Mastering the art of Aesthetic Cardigan Fashion
Aesthetic Cardigans offer unparalleled comfort and style. These fashion essentials are not just garments; they are an art form in themselves, offering a seamless blend of comfort and elegance.
The key to mastering the art of Aesthetic Cardigan Fashion lies in understanding the versatility these cardigans bring to your wardrobe. Whether you're pairing them with classic dresses, casual denim, or even chic jackets, cardigans effortlessly enhance your outfit.
These cardigans provide ideal warmth for seasonal transitions, with a comfortable look. Their soft knit fabric ensures you feel as comfortable as you look stylish, creating a balance that's essential for fashion-conscious individuals.
For a touch of extra style, consider incorporating Aesthetic Cardigans into your daily attire with shorts, flowing skirts, or even a classic tee blouse. Their adaptability allows you to express your fashion creativity while staying cozy and chic.
As you explore different cardigan styles, keep an eye out for those with unique details like ribbed textures and waist-defining designs. Adding classic details, Aesthetic Cardigan transforms your outfit into a comfortable yet stylish statement. With this fashion, you can enjoy the perfect combination of artistry and function.
Aesthetic Cardigan Outfits: The perfect blend of comfort and elegance
In the world of fashion, the pursuit of the perfect blend of comfort and elegance often leads to Aesthetic Cardigan Outfits. These outfits are a testament to the fact that you don't have to choose between feeling pleasant and looking stylish; you can have both.
Aesthetic Cardigans strike a balance that's hard to match. They offer the comfort of your favorite knit sweaters while exuding a sense of elegance that elevates your entire outfit. This perfect blend makes them a go-to choice for fashion enthusiasts.
Dressing up or down, Aesthetic Cardigan Outfits are suitable for various occasions. Whether you're opting for a sleek jacket and tailored trousers or a casual combination of denim shorts and a tee, these cardigans adapt effortlessly to your style.
The waist-defining designs ensure your figure remains a focal point, and the cozy knit fabric provides a sense of comfort that's as important as the fashion itself. It's this blend of elements that sets Aesthetic Cardigans apart.
As you explore different cardigan styles, you'll find that they complement various clothing choices for womens. Whether it's layering them under coats or creating vintage-inspired looks, these outfits are all about striking the right balance. Aesthetic Cardigan Outfits are the embodiment of comfort and elegance, offering a fashion choice that's truly the best of both worlds.
Cardigans and beyond: Unlocking the potential of aesthetic outfits
When it comes to fashion, Aesthetic Cardigans are more than just an item of clothing; they are a gateway to unlocking the potential of your entire wardrobe. These cardigans go beyond traditional expectations, allowing you to explore the vast world of aesthetic outfits.
The secret to this versatility lies in their adaptability. Cardigans blend seamlessly with various pieces, from dresses to denim jackets, and from sleek blouses to knit sweaters. Endless options beyond the norm.
Aesthetic Cardigans are your key to creating vintage-inspired looks that take you back in time while keeping your style contemporary. Whether it's layering them over shorts or pairing them with flowing skirts, the potential for aesthetic outfits knows no bounds.
The balance between comfort and elegance is the hallmark of these cardigans. As you explore different styles, you'll discover that the ribbed textures and waist-defining features are just the beginning. These cardigans offer a chance to create truly one-of-a-kind looks that express personal style.
Whether you're embracing the comfort of cozy knit or adding a layer of warmth to your coats, Aesthetic Cardigans open the door to a world of fashion possibilities. Creating an individual look requires the right pieces; these outfits provide an opportunity to express your unique style.
Important things to know about Aesthetic Cardigan Outfits
Chic Layering: Aesthetic Cardigan Outfits provide an opportunity for chic layering, allowing you to create stylish ensembles while staying warm.
Apparel for Underwear: Worn as outerwear or as underwear, these cardigans provide a layer of warmth and comfort beneath your clothing.

Seasonal Versatility: These cardigans are versatile pieces that effortlessly transition from sweaters to outerwear for the cooler months.

Cozy Comfort: The soft fleece or knit fabric offers a cozy and comfortable experience, making it perfect for staying warm during autumn and winter.

Stylish Outerwear: Aesthetic Cardigans can function as stylish outerwear, keeping you fashionable and warm without the need for a heavy coat.

Perfect for Long-Sleeve Tees: Layering them over long-sleeve tees adds a trendy touch to your outfit, providing extra warmth when needed.

Cropped Chic: Pairing these cardigans with crop-tops creates a stylish contrast and adds an element of flair to your look.

Versatile Polyester: Many Aesthetic Cardigans are made from polyester, which is not only versatile but also durable, ensuring they last through the seasons.

Fashionable Activewear: These cardigans seamlessly transition from casual to activewear, making them dynamic additions to your wardrobe.

Maxi and Skinny Combinations: They complement a wide range of clothing, from maxi skirts to skinny jeans, ensuring a versatile look for different occasions.

Hat-Ready: Aesthetic Cardigan Outfits are perfect for pairing with stylish hats, adding an extra layer of fashion to your ensemble.