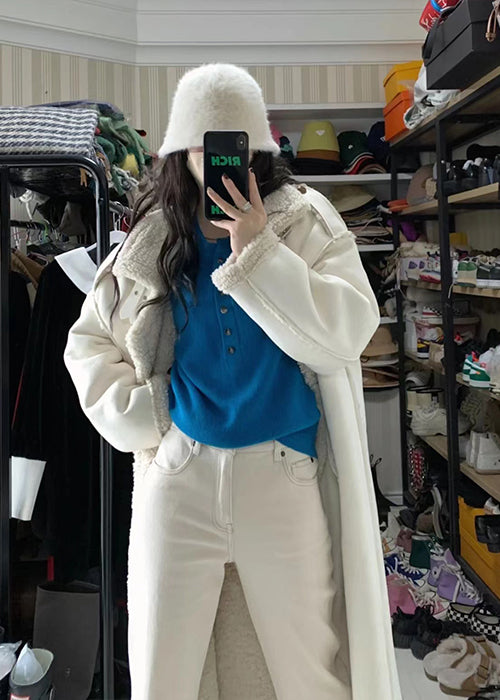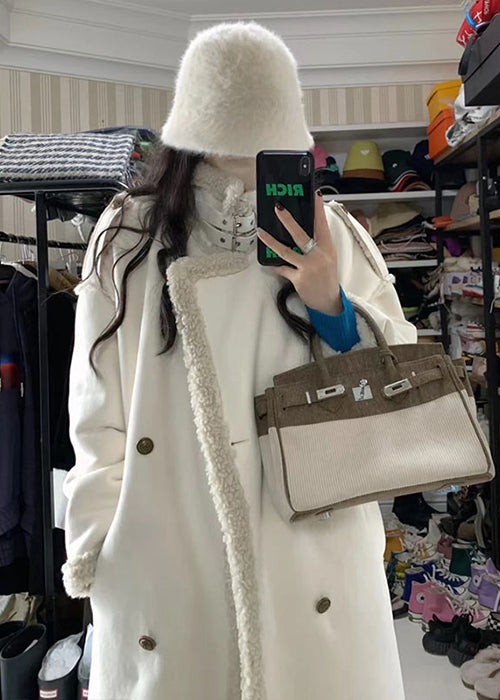 2000s Winter Coat
✔️ Free and Secure Worldwide Delivery
💜-15% off with code LASTMONTH15
Free
shipping
Customer
service
Secure
payment
Contact
us
Get back into y2k fashion with this 2000s Winter Coat
Gives inordinate charisma points
Not available in physical stores
Winter Collection
Pleasant to wear
Unique edition
Unveiling the elegance: The timeless appeal of 2000s Winter Coats
As a true connoisseur of fashion, I'm delighted to unravel the enduring elegance and timeless charm of the 2000s Winter Coats. These classic pieces of outerwear have not only weathered the test of time but have continued to grace the winter fashion scene with their enduring appeal.
Winter Coats and Jackets of the 2000s come in a wide range of styles that cater to various preferences. From the cozy down jackets that cocoon you in warmth to the stylish trench coats that exude sophistication, the options are truly limitless. Bringing a combination of classic and modern style, bomber and quilted jackets bring a nostalgic charm to today's clothing.
Many of these coats and jackets are adorned with striking fur collars, both real and faux, adding a touch of luxury and classic Hollywood glam to your winter ensemble. These garments are crafted to express individuality, offering a choice between hooded jackets with fur accents or belted parkas with detachable fur collars.
The versatility of 2000s Winter Coats is undeniable. You can effortlessly transition from a day of casual comfort in a fleece-lined denim coat to an evening of elegance in a double-breasted wool-blend trench coat. The choices are yours, and they're vast.
So, whether you prefer the snug embrace of a down coat, the timeless charm of a shearling jacket, or the contemporary allure of a belted parka, there's a 2000s Winter Coat to complement your style. Embrace the elegance and timelessness of these coats, and you'll find yourself making a truly stylish winter statement.
Retro glam meets modern comfort: The allure of Y2K Winter Coats
Step into the world where retro glam meets modern comfort with the irresistible allure of Y2K Winter Coats. These coats seamlessly blend the best of both worlds, offering you a nostalgic trip down memory lane while ensuring you stay snug and stylish throughout the coldest months.
When we talk about Y2K Winter Coats, we can't overlook the charm of the bomber jacket, a symbol of retro cool. The iconic silhouette with its ribbed collar and cuffs has been a perennial favorite, and it's not going anywhere. It's the epitome of retro glam that blends effortlessly with the modern fashion landscape.
Another standout feature of these coats is the detachable fur collar. Customize your cold-weather ensemble with the addition of a detachable collar. Pick between the classic quilted vest or a hooded jacket, and opt for real fur for an opulent touch, or faux fur for a guilt-free option. The selection is yours.
Y2K Winter Coats are all about versatility. They cater to women who appreciate both style and substance. You can choose from sleek down jackets for urban chic or cozy sweaters that are as comfortable as they are stylish. The fusion of practicality and glamour makes these coats a top choice for modern fashionistas.
Y2K Winter Coats provide protection and style whether walking through the city or skiing. With a vast array of options, from wool-blend parkas to knit vests, these coats are a testament to the enduring allure of timeless fashion.
Elevate your winter Look: How to rock your 00s Winter Coat
The arrival of winter calls for not just warmth but style as well, and your 00s Winter Coat is the perfect companion to elevate your winter look. These coats have been making a strong comeback, and it's time to learn how to rock them with confidence.
Start with the classic down jacket, a perennial favorite that keeps you warm and stylish. This coat features a zipper for maximum protection plus a stylish quilted pattern, making it essential for any winter wardrobe. This 2000s Winter Coat offers warmth and fashion when paired with a sweater, perfect for chilly weather.
The 00s Winter Coat collection offers a wide variety of sweaters for combining with the coat to achieve both warmth and fashion. Varieties span from thickly woven cables to lighter weight pieces that aid in layering.
For a more polished aesthetic, the trench coat is an ideal option. Its double-breasted design and belted waist add a touch of elegance to your winter ensemble. This coat is ideal for any situation, with a classic look that will remain fashionable.
Select a 00s Winter Coat style that speaks to your personal style and complete the look with appropriate accessories for optimal effect. Layer your outfits, add stylish sweaters, and don't be afraid to embrace the retro glam-meets-modern comfort aesthetic. Elevate your winter look with your favorite 2000's Winter Coat, and you'll be turning heads wherever you go.
Embrace winter elegance with the 2000s Winter Coat: Your seasonal must-have
Unmatched Warmth: The 2000s Winter Coat is expertly designed to provide unmatched warmth during the chilly winter season. Its insulation and cozy design make it your ideal companion for braving the cold.
Faux Fur Glamour: Featuring a luxurious faux fur hood and a faux fur collar, this coat exudes elegance and style, making it a standout piece in your winter collection.
Versatile Styles: From maxi coats to belted coats, the 2000s Winter Coat comes in various styles catering to different fashion preferences, ensuring you'll find the perfect one for your unique taste.
Reversible Charm: Some models of the 2000s Winter Coat offer a reversible feature, allowing you to switch up your look and maximize your investment.
Premium Materials: Crafted from high-quality materials, such as wool blend, nylon, and more, this coat guarantees both durability and a luxurious feel.
Insulated Comfort: Enjoy exceptional comfort thanks to the carefully designed insulation that keeps you cozy without adding unnecessary bulk.
Chic and Timeless: The 2000s Winter Coat exudes timeless elegance, ensuring that you stay in vogue season after season. It's a classic that never goes out of style.
Layering Versatility: With the 2000s Winter Coat, you can effortlessly layer your favorite blazers or apparel underneath, creating versatile and stylish winter ensembles.
Female-Centric Designs: The 2000s Winter Coat is tailored to cater to the unique fashion preferences of women, offering an array of styles that celebrate femininity.
Padded Comfort: The padded design of the 2000s Winter Coat offers exceptional comfort, keeping you warm without compromising on style.
Wide Range of Options: From the classic peacoat style to the practical down parka, this collection offers a wide range of choices, allowing you to pick the ideal coat for various occasions.
Quilted Delight: Quilted designs add a touch of sophistication to the 2000s Winter Coat, making it a perfect choice for those who appreciate subtle elegance.
Stylish and Functional: The hooded coat design not only looks stylish but also provides extra protection against the cold and wind, ensuring you stay warm and chic.
Winter Wardrobe Staple: The 2000s Winter Coat is a staple piece for any winter wardrobe, offering both fashion and functionality that is sure to make a statement.
Fashion-Forward: This coat is a testament to the enduring allure of timeless fashion, ensuring that you stay on-trend while keeping warm and cozy throughout the winter season.