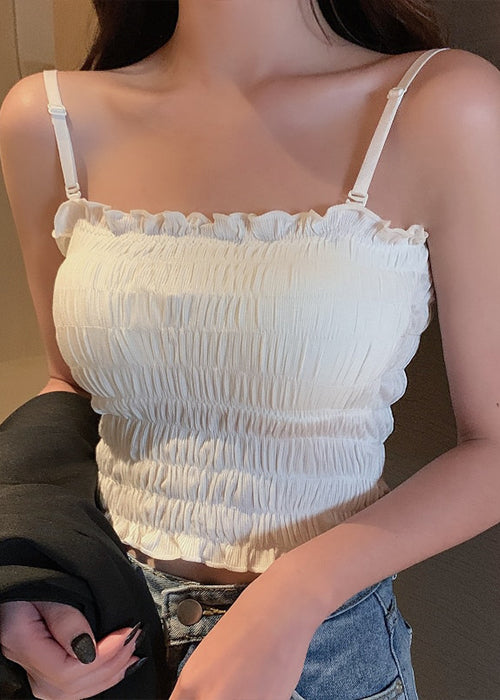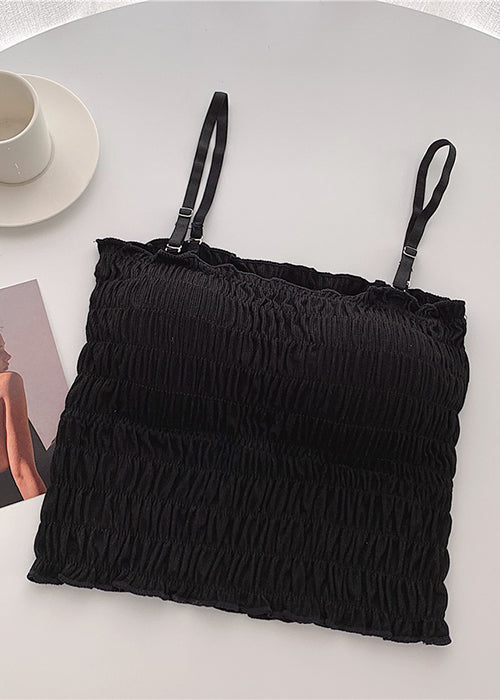 2000s Crop Top
✔️ Free and Secure Worldwide Delivery
💜-15% off with code BLACKMONTH15
Free
shipping
Customer
service
Secure
payment
Contact
us
Reaffirm your elegance and superiority with this casual 2000s Crop Top
Soft reinforced cotton
Flexible and solidified polyester
Available in two unique editions
Fits all outfits and morphologies (one size fits all)
Summer selection
Slaying the style game: How to rock your 2000s Crop Top with flair
In the world of fashion, there's no denying the resurgence of Y2K trends, and one piece that has been making a bold comeback is the 2000s crop top. If you're ready to elevate your style game and make a statement, it's time to embrace this iconic garment with flair.
Crop Tops aren't just a trend; they're a fashion statement. From pairing them with high-waisted denim or skirts to layering under jackets or cardigans, there are endless possibilities to create a stunning look. Whether you prefer short-sleeve or long-sleeve crop tops, these versatile pieces can transform your wardrobe.
This guide reveals how to wear a 2000s crop top to craft head-turning outfits. Discover how to pair it with dresses, shorts, sleeveless blouses, tees, and more. Learn how best to make a statement using this fashion trend.
2000s Crop Tops: Unleashing the power of Y2K fashion
The fashion landscape has experienced a blast from the past with the return of Y2K fashion, and at the forefront of this revival are the iconic 2000s Crop Tops. These stylish pieces are a must-have in any contemporary wardrobe, and they offer endless opportunities to express your unique style.
Explore options for all types of crop tops: from short-sleeved fits that hug the body to more relaxed, long-sleeve proportions. Creating a fashionable look is easy; just pair a crop top with high-waisted bottoms such as jeans, skirts, or shorts for an outfit that emphasizes your silhouette and exudes confidence. Jazz it up by layering with jackets, cardigans, or sweaters for a stylish set.
In this comprehensive overview, uncover the versatility of 2000s crop-tops, from laid-back loungewear to show-stopping gowns. Find out how to make the most of this Y2K staple in your wardrobe, whatever the occasion.
How to make a statement with Your 2000s Crop Top
Are you ready to turn heads and make a lasting impression with your fashion choices? Look no further than your 2000s Crop Top. These trendy garments are a versatile addition to your wardrobe, capable of transforming your look with ease.
Making a statement with your crop top goes beyond just pairing it with your favorite jeans. Discover an assortment of designs, from sleeveless cuts to long-sleeve varieties, to assemble a look that matches your individuality and fashion sensibility. Experiment with different combinations of clothing, encompassing dresses, skirts, and workoutwear.
Unlock the fashionable potential of your 2000s crop top with our style guide. Learn how to layer and combine it with other pieces for a standout look. Whatever the occasion, your 2000s crop top is your key to a memorable and chic outfit.
Boost your spring and summer wardrobe with the 2000s Crop Top
Breathable Fabrics: The 2000s Crop Top comes in a variety of breathable and lightweight fabrics, ensuring you stay cool and comfortable during the warmer months.
Flattering Waist Emphasis: The cropped design accentuates your waist, creating a flattering silhouette that's perfect for spring and summer styling.
Versatile Pairing: Whether you're pairing it with leggings, skinny trousers, or maxi skirts, the 2000s Crop Top seamlessly complements various bottom choices.
Casual or Dressy: Transition effortlessly from casual to dressy occasions by pairing the crop top with jeans, skirts, or trousers, making it a versatile staple in your wardrobe.
Layering Options: Easily layer the crop top under coats, cardigans, or jackets when the evenings turn chilly, providing you with year-round wearability.
Sun Protection: For added sun protection, consider wearing it under hats or as a stylish cover-up with swimwear.
Activewear Integration: The 2000s Crop Top is not just a fashion statement but also a practical piece for activewear, ensuring you look great during your workouts or outdoor activities.
Feminine Blouse Alternative: Swap out traditional blouses for a more contemporary look with the 2000s Crop Top, offering a blend of style and comfort.
Intimate Apparel: When worn as underwear, it adds a trendy touch to your intimates collection, making you feel confident from the inside out.
Wide Range of Styles: Available in various styles, from hooded, pullover crop tops to cyber-y2k designs, there's a perfect crop top for every fashion preference.
Stylish Accessories: Pair your 2000s Crop Top with necklaces, bracelets, and watches to enhance your overall look with a touch of elegance and sophistication.
Revival of Y2K Aesthetic: Embrace the nostalgia of Y2K fashion trends while keeping your style fresh and modern for the current era.
Beachwear Essential: As a cover-up for swimwear, it's a stylish choice for strolling along the beach or lounging by the pool.
Ankle-Length Trousers Companion: Achieve a balanced and stylish look when pairing your crop top with ankle-length trousers for a trendy and comfortable ensemble.
Cropped Appeal: The cropped design allows you to show off a hint of skin, adding a playful and youthful element to your apparel.