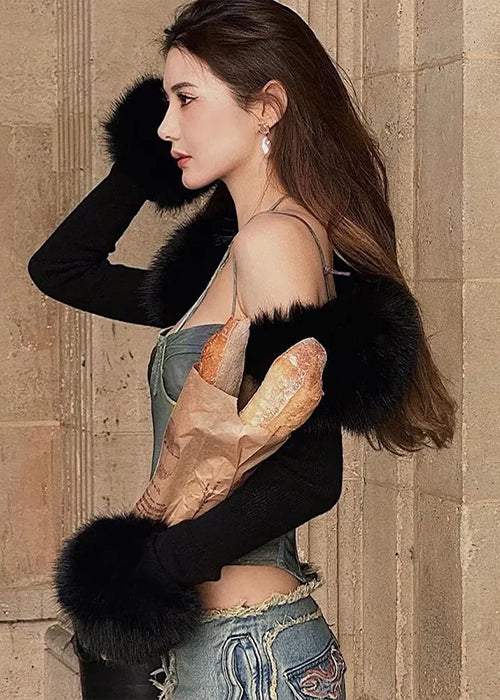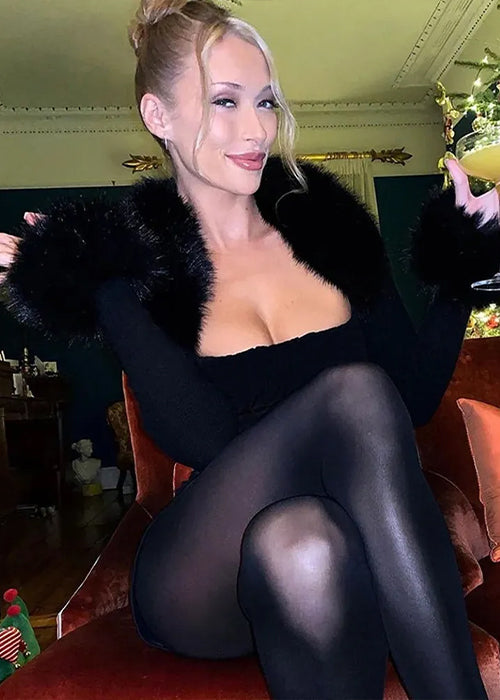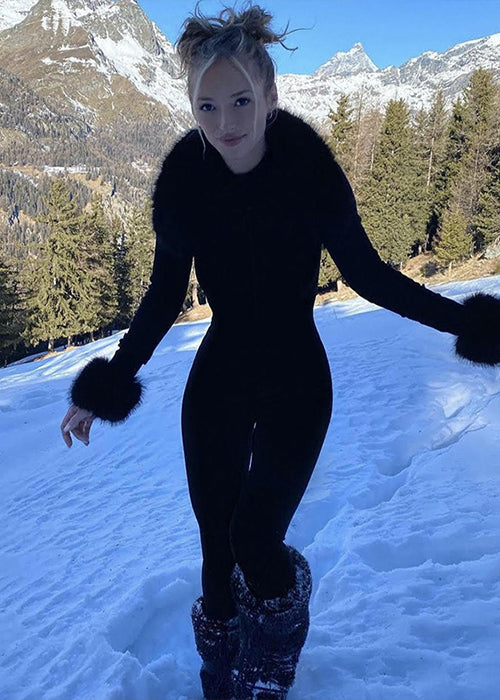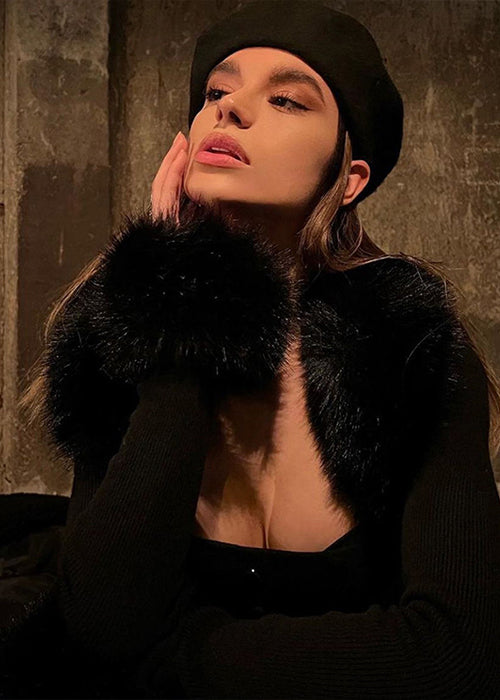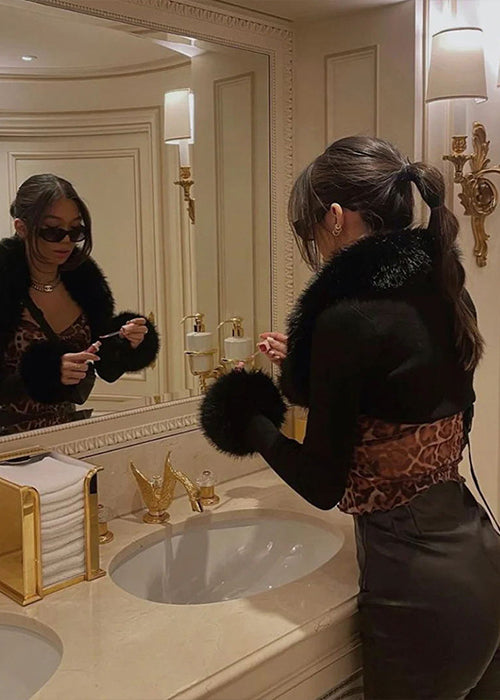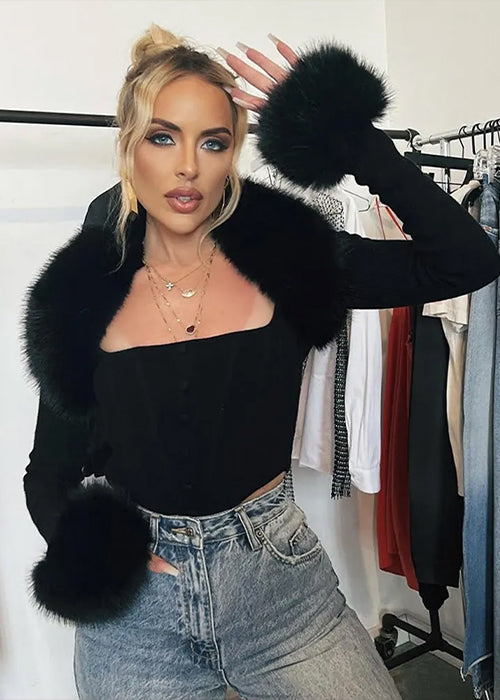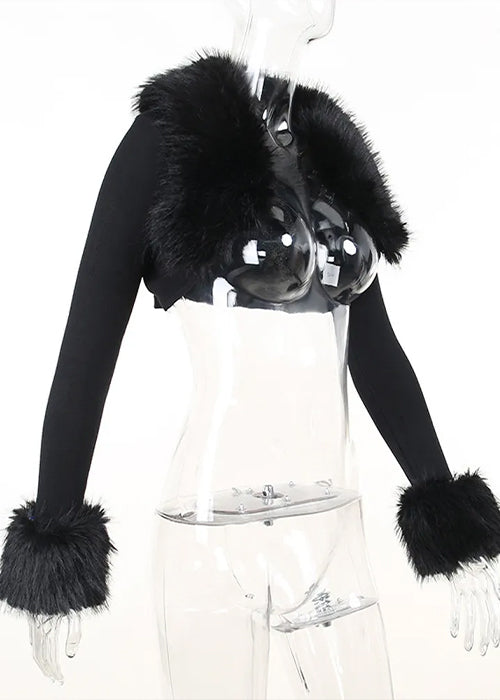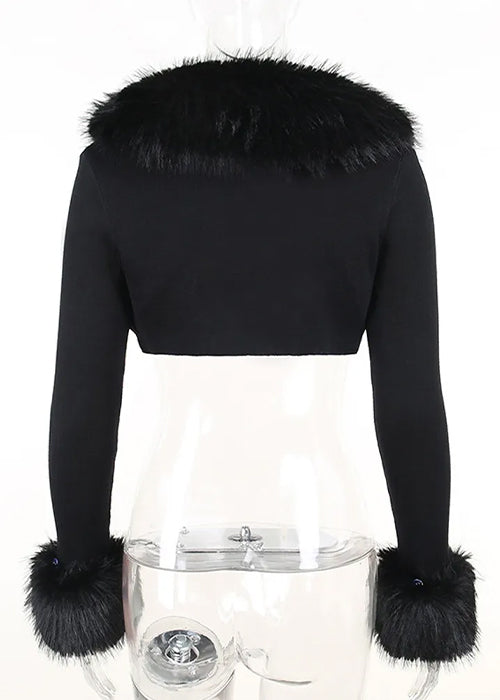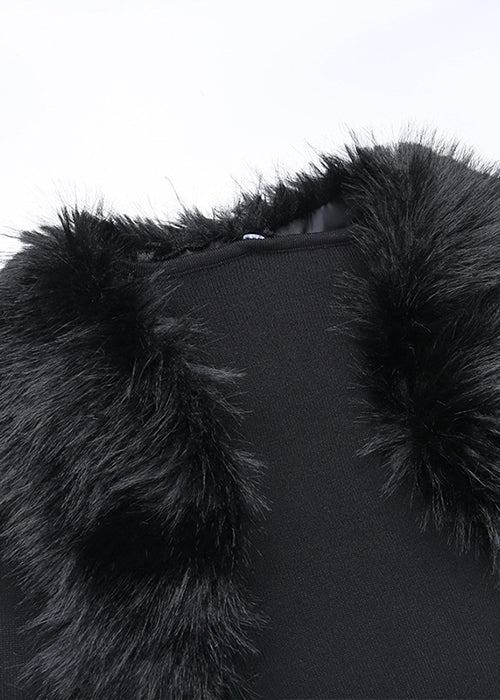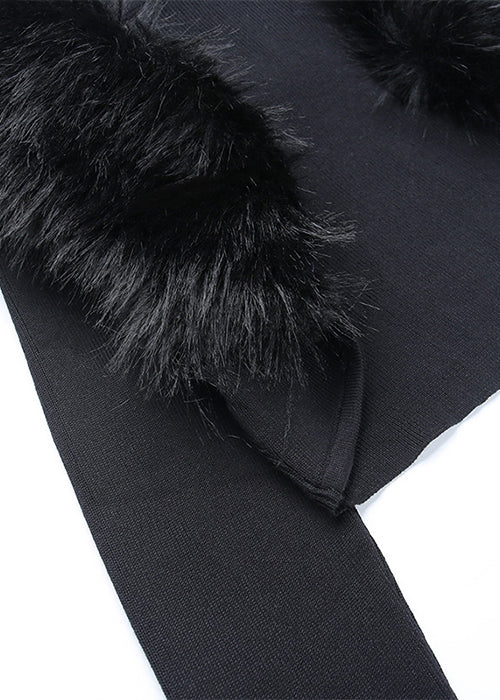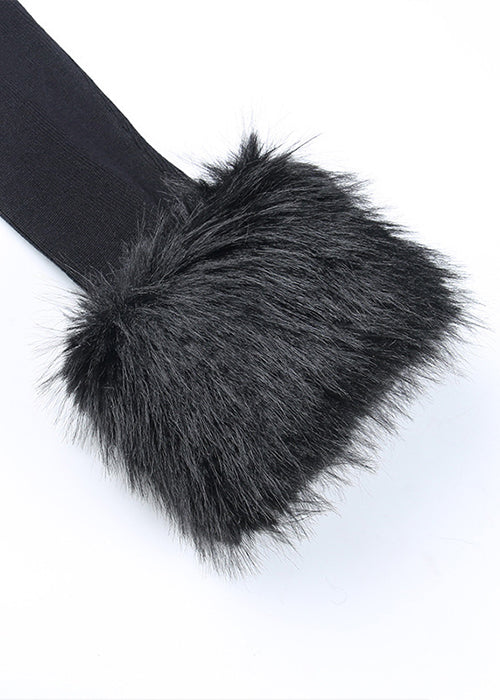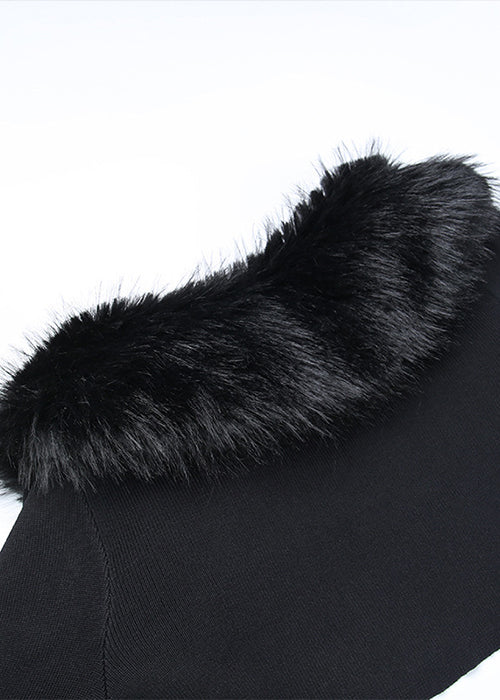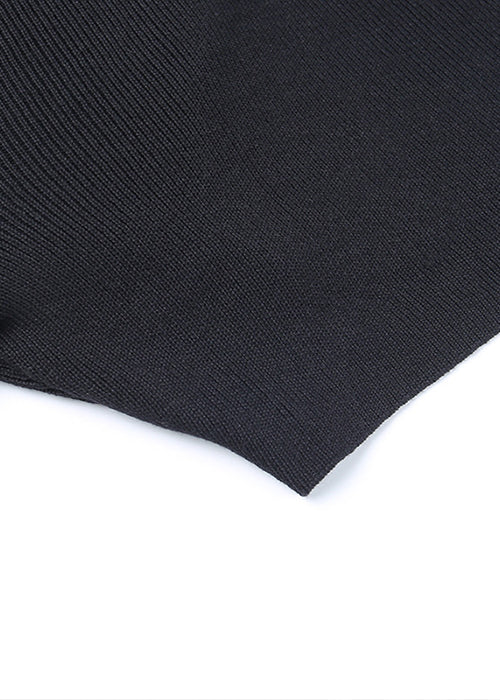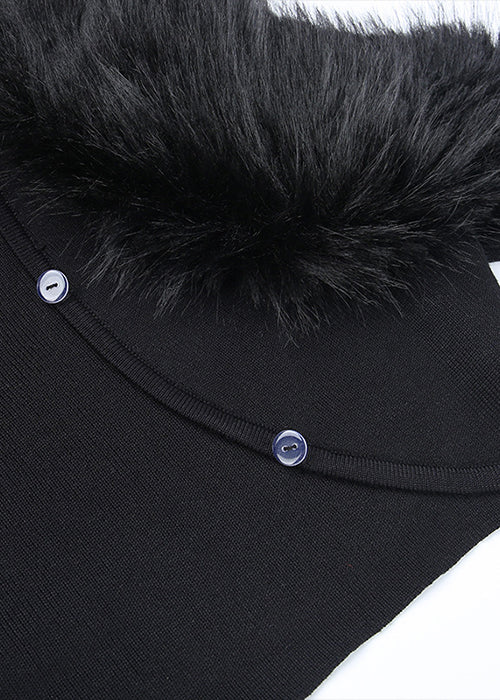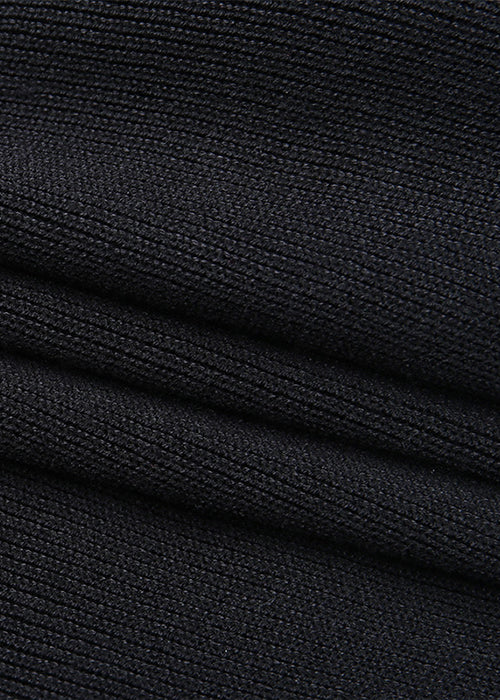 Black Fur 2000s Cardigan
✔️ Free and Secure Worldwide Delivery
💜-15% off with code BLACKMONTH15
Free
shipping
Customer
service
Secure
payment
Contact
us
Start imposing a classy and elegant Y2K style now with this 2000s Cardigan
Pleasant to wear
Soft and comfortable 
Magnetic effect (eye-catching)
Spring Selection
Not available in stores (local)
How to wear the Black Fur 2000s Cardigan with grace and panache
When it comes to mastering winter fashion, there's a classic garment that deserves a special place in every fashion-savvy woman's wardrobe: the Black Fur 2000s Cardigan. This versatile piece effortlessly combines elegance and warmth, making it a winter essential.
Skinny jeans, paired with this cardigan, create a sleek and stylish look. This cardigan features a shawl-collar and faux fur trim, bringing an element of elegance to any wardrobe. Choose between a long coat jacket and a shorter cropped style to craft a unique and sophisticated look.
The faux fur hood offers extra warmth and style, while the option to cinch it allows you to craft a more tailored look for cooler temperatures. The oversized silhouette is perfect for layering over sweaters, making it a must-have outerwear piece.
Complete your look with a faux fur vest or jacket, which pairs well with the Black Fur 2000s Cardigan's faux fur collar. The Black Fur 2000s Cardigan is an iconic piece of fashion, designed to provide the modern woman with both a fashionable look and comfortable feel.
The winter elegance secret: The Black Fur Cardigan
Winter elegance is all about staying warm without compromising on style, and the Black Fur 2000s Cardigan is the ultimate secret weapon. This stunning cardigan effortlessly combines the best of both worlds in winter fashion.
The luxurious faux fur trim and shawl collar make this cardigan a standout piece. Its versatility is unmatched; it can be worn as a coat or a belted jacket, giving you options for various occasions.
For those who adore the warmth and texture of shearling and faux-fur, this cardigan is a dream come true. The faux-fur collar and oversized fit add a touch of glamour to your winter apparel.
Combine the Black Fur 2000s Cardigan with your preferred knitted tops for a sophisticated, comfortable look that will keep you exceptionally warm throughout the winter months. Women who appreciate the stylishness of fur accents will find this cardigan the perfect option for their winter wardrobe.
The allure of the 00's Black Cardigan
The 2000s brought us many iconic fashion trends, and the Black Fur 2000s Cardigan is a timeless example of the allure of that era. This sophisticated garment has made a comeback in contemporary fashion, and its appeal remains stronger than ever.
This cardigan radiates sophistication and charm with stylish faux fur trim and a shawl-collar neckline. Its flexibility allows you to dress it up or down; whether you opt for a belted coat or an over-sized, faux-fur mosaic jacket.
The 00's Black Cardigan captures the essence of winter fashion, keeping you warm and stylish. Adding a hint of sophistication, the chic faux fur collar elevates this cardigan, while the cropped style looks great when paired with slim jeans or cozy knitwear.
Adding this timeless piece to any wardrobe is a nod to the fashions of the new millennium, mixing the past with an up-to-date flair. No one can resist the elegance of the Black Fur 2000s Cardigan, making it a necessity for fashion-savvy ladies who appreciate the appeal of synthetic fur.
The essential factors that make this black jacket a good one
Timeless Elegance: The Black Fur 2000s Cardigan epitomizes timeless elegance. Its luxurious fur collar and double-breasted design create an air of sophistication, making it the perfect choice for the winter season.
Warmth and Comfort: Crafted from high-quality materials, this cardigan ensures superior warmth and comfort. The faux-fur collar not only adds a touch of glam but also keeps you cozy during the coldest days.
Versatile Outerwear: The Black Fur 2000s Cardigan seamlessly transitions from daywear to eveningwear. It's an excellent choice for various occasions, whether you're headed to a casual gathering or a formal event.
Sophisticated Design: The cardigan's sleek silhouette and tailored fit exude a refined style that's hard to match. It's the perfect choice for those who appreciate the finer details of fashion.
Faux Fur Allure: The Black Fur 2000s Cardigan boasts a faux-fur collar that adds a unique touch to any winter ensemble. It serves as a fashionable substitute for classic fur coats, making a fashionable impression without compromising animal welfare.
Outfit Versatility: The Black Fur 2000s Cardigan pairs beautifully with a range of outfits, from knits and sweaters to skinny jeans and long-sleeve dresses. Its versatility is unmatched in the world of winter fashion.
Cozy and Stylish: Stay cozy and stylish simultaneously with this cardigan. The faux-fur collar and trim create a plush and luxurious look that's perfect for keeping warm during the winter months.
Winter Chic: A Black Fur 2000s Cardigan instantly adds a touch of chic to your winter outfits. Its unique design and premium materials make it a must-have for fashion-conscious individuals.
Classic with a Twist: It's a classic piece with a modern twist, making it an excellent addition to your winter wardrobe. The Black Fur 2000s Cardigan offers the charm of a fur coat with a contemporary and ethical approach.
Embrace the Cold in Style: Winter doesn't mean sacrificing style for warmth. With the Black Fur 2000s Cardigan, you can embrace the cold with confidence, knowing you're making a fashion statement that's both cozy and chic.