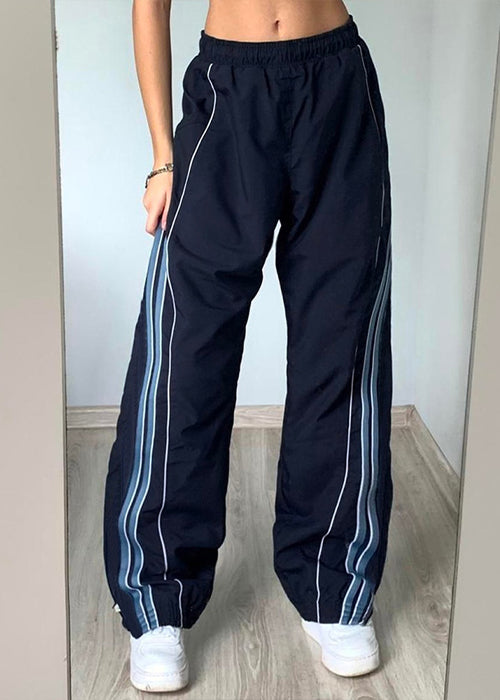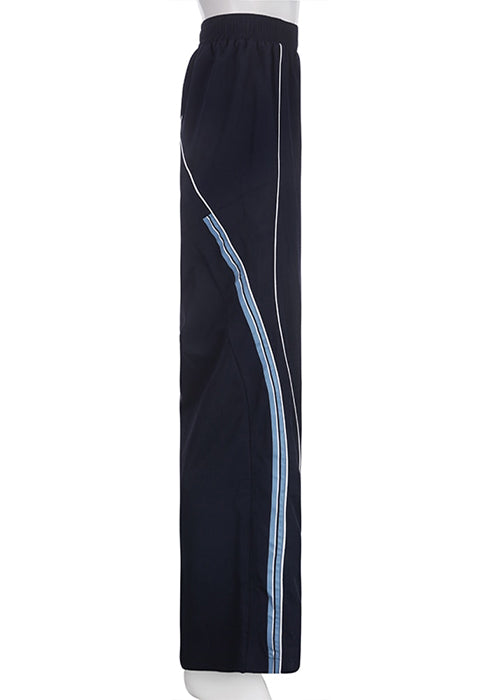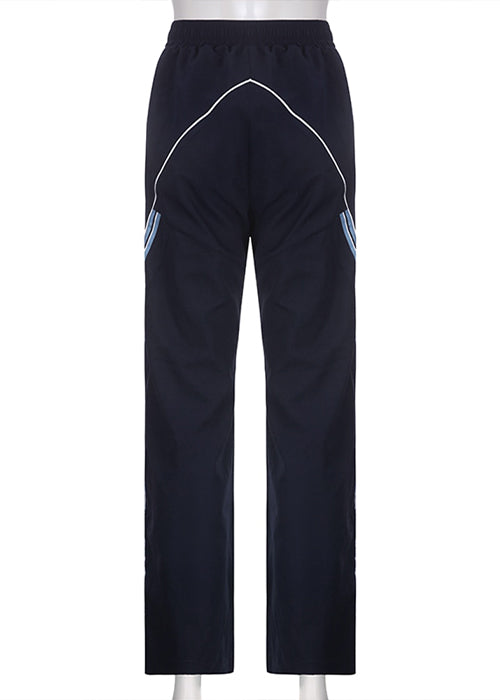 2000s Baggy Pants
✔️ Free and Secure Worldwide Delivery
💜-15% off with code LASTMONTH15
Free
shipping
Customer
service
Secure
payment
Contact
us
Adopt a destructive look for people's eyes by imposing these 2000s Baggy Pants on your entourage
Reinforced polyester garment
Deep comfort of movement
2000s design (for sports and everyday wear)
Large, flexible and oversized
Unique color and design
Dominating the jogging scene in 2000s Baggy Pants
These iconic bottoms, characterized by their loose fit and relaxed feel, took the world of athletic wear by storm. The evolution of baggy pants during this era brought about various styles and designs, from boot-cut to straight-leg and wide-leg, making them a versatile choice for both fashion-conscious individuals and athletes.
One of the key aspects that set these pants apart was the wide array of washes and inseam lengths, allowing individuals to express their personal style. The 2000s baggy pants were a perfect complement to an array of tops, including sweaters, jackets, and t-shirts, blurring the lines between ordinary sportswear and fashion.
These pants were not just for men; women enthusiastically embraced the baggy pant trend, elevating them to new heights of fashion. The rise of high-waist jeans and stretch jeans in the 2000s allowed for a fusion of comfort and style, as the baggy pants trend seamlessly incorporated elements of slim-fit and straight leg designs.
Whether you preferred leggings, shorts, or the iconic baggy pants themselves, the 2000s baggy pants trend had something for everyone. Featuring cropped, high-waisted, and bootcut jeans, baggy pants allowed wearers to easily transition between runway-inspired styles and more active looks, demonstrating their vast practicality.
In conclusion, the 2000s baggy pants not only dominated the jogging scene but also transcended into the realm of everyday fashion. Their denim and indigo variations, distressed or not, made them an essential piece of the athleisure movement. Their legacy endures, with the 2000s baggy pants continuing to inspire and influence contemporary fashion trends.
From runway to track: Embracing the 2000s Baggy Pants
In the world of fashion, the 2000s Baggy Pants stand as a testament to a trend that effortlessly transitioned from the runway to the track. These pants, characterized by their loose fit and comfortable design, captured the imagination of fashion enthusiasts and athletes alike.
The 2000s saw an array of baggy pant styles, such as boot-cut, straight-leg, and wide-leg, encouraging individualism and self-expression. This diversity allowed individuals to express their unique style, while the myriad of available washes and inseam lengths ensured that these pants catered to a wide audience.
Pairing 2000s baggy pants with sweaters, jackets, and tees made for a fashion-forward athletic look. These pants transcended gender boundaries, with women embracing the trend and infusing it with elements such as high rise jeans, stretch jeans, and slim-fit and straight leg designs.
The 2000s also witnessed the rise of high-waist and bootcut jeans, which added a new dimension to baggy pants. The incorporation of elements like denim and indigo created a versatile range that appealed to those seeking a casual yet stylish athletic appearance.
Whether it was cropped jeans, flare jeans, or even super skinny and boyfriend jeans, the 2000s baggy pants embodied an array of options. Their adaptability allowed individuals to embrace a trend that combined elegance with athletic functionality, transitioning seamlessly from the runway to the track.
The enduring legacy of the 2000s baggy pants is a testament to their impact on contemporary fashion, proving that comfort and style can go hand in hand.
Mastering athleisure elegance: Pants in Y2K Baggy Pants
As a seasoned fashion expert, I am compelled to explore the captivating world of Y2K Baggy Pants and their profound influence on athleisure elegance. These iconic pants from the 2000s era showcased a remarkable fusion of style and comfort.
The Y2K Baggy Pants movement brought forth a myriad of styles, from the classic bootcut to the timeless straight-leg and the fashion-forward wide-leg variations. One cannot overlook the significance of various washes and inseam lengths that allowed individuals to personalize their fashion statements.
These pants harmoniously paired with a range of tops, including sweaters, jackets, and tees, making them an indispensable choice for fashion-savvy individuals. What's noteworthy is that Y2K Baggy Pants transcended the gender divide, with women adopting them as a fashion staple.
The Y2K era witnessed the rise of high-waist jeans, stretch jeans, and the allure of slim-fit and straight leg designs, further cementing the place of Baggy Pants in the fashion world. Their versatility extended to various styles, such as leggings, shorts, and, of course, the iconic Baggy Pants themselves, offering cropped jeans, high-waisted variations, and even bootcut jeans.
Baggy Pants, be it in denim or indigo hues, in distressed or pristine condition, embodied a fashion revolution. This trend, whether skinny jeans, flare jeans, or super skinny varieties, showcased the potential for elegance in athleisure. The 2000s Baggy Pants legacy continues to inspire and influence contemporary fashion, proving that style and comfort are not mutually exclusive.
Elevate your style: Embrace the 2000s Baggy Pants this season
Versatility: The 2000s Baggy Pants effortlessly transition from casual daytime outfits to chic evening ensembles. Their adaptability is unmatched, making them a valuable addition to your wardrobe.
Comfort: With a relaxed fit and wide leg, these pants provide the ultimate comfort, ensuring you can move freely while exuding an aura of effortless style.
Diverse Styling: Whether you pair them with vests, joggers, or lingerie-inspired tops, these pants offer endless styling possibilities. The baggy silhouette complements various top options.
Gender-Inclusive: These pants are not limited by gender. Jeans for women and trousers for men can both embrace the trend, allowing everyone to enjoy the fashionable freedom of baggy pants.
Timeless Flair: The 2000s Baggy Pants offer a vintage charm with a modern twist. The distressed and destructed details create a nostalgic, yet contemporary appeal.
Wide-Leg Elegance: For those who appreciate the art of fashion, the wide leg design of these pants exudes elegance and sophistication, making them ideal for both daytime and evening wear.
Activewear Fusion: Elevate your activewear game by incorporating baggy pants into your workout attire. The comfortable fit makes them a perfect choice for your fitness journey.
Ankle Accentuation: Whether you pair them with ankle jeans or ankle boots, these pants offer versatility in showcasing your footwear, adding a trendy edge to your look.
Low-Rise Option: Embrace the low-rise style for a daring and contemporary look. The 2000s Baggy Pants offer a fresh twist on the classic design, allowing you to express your unique fashion sense.
Trendsetting Appeal: These pants seamlessly blend with other fashion staples like skinny fit and straight leg jeans, ensuring that your style is both up-to-date and classic.