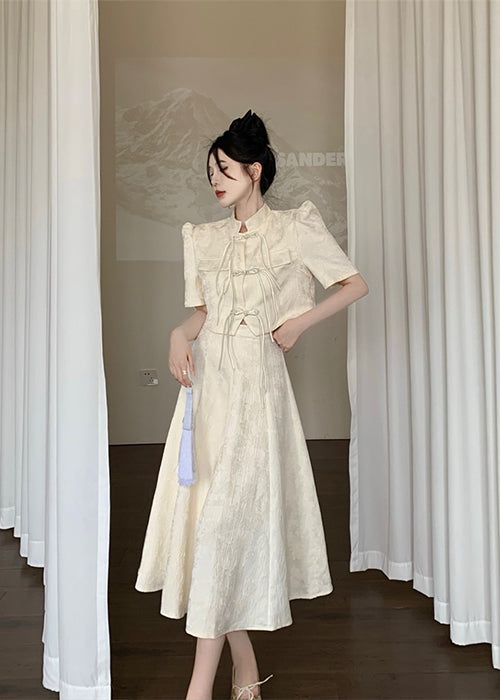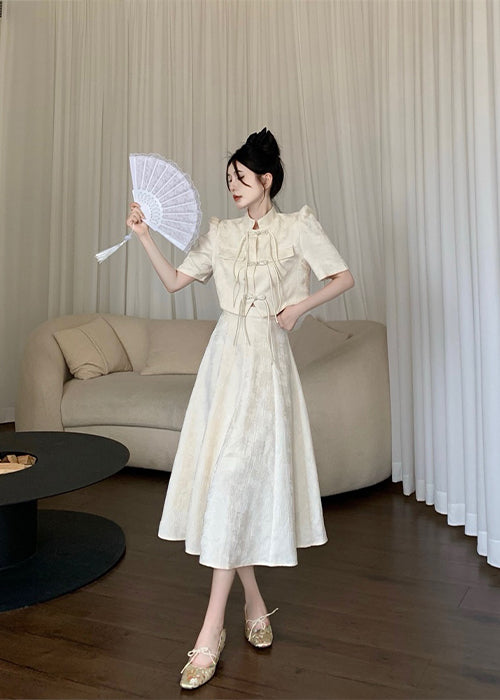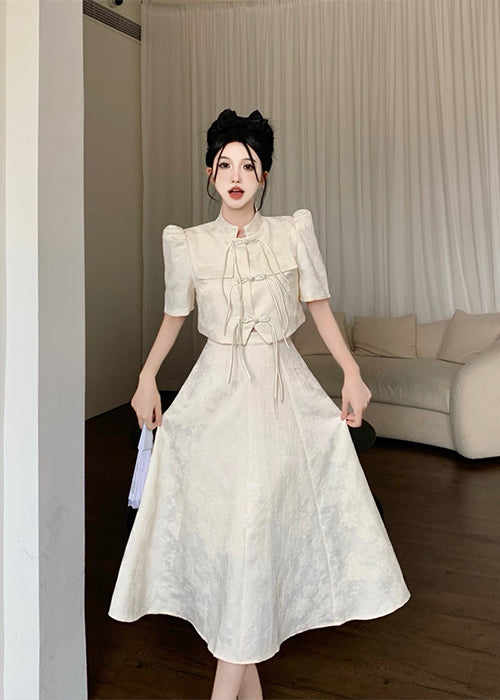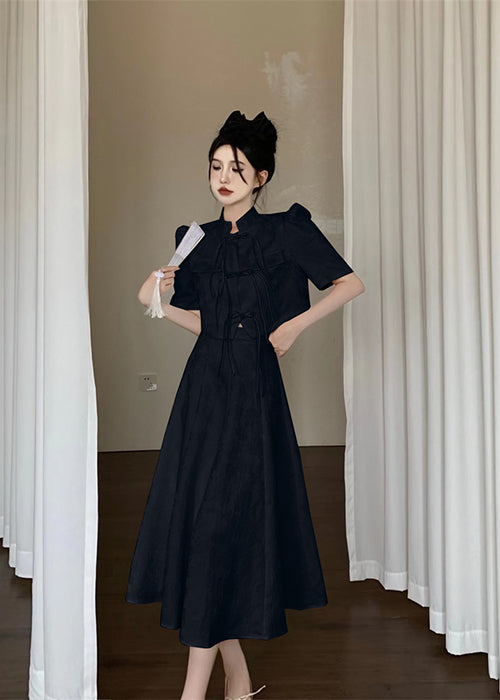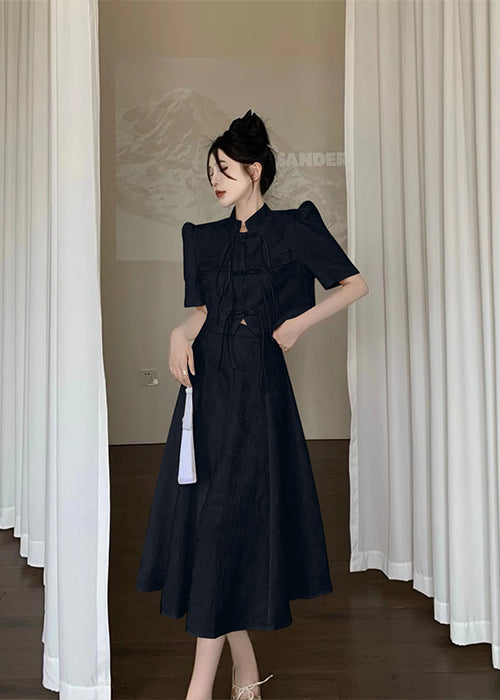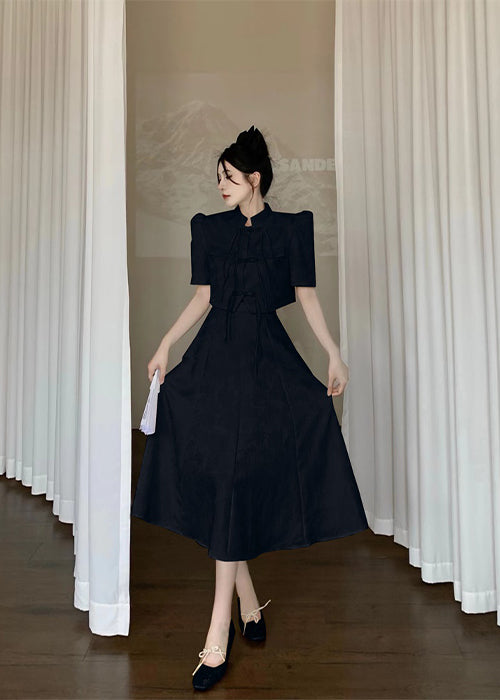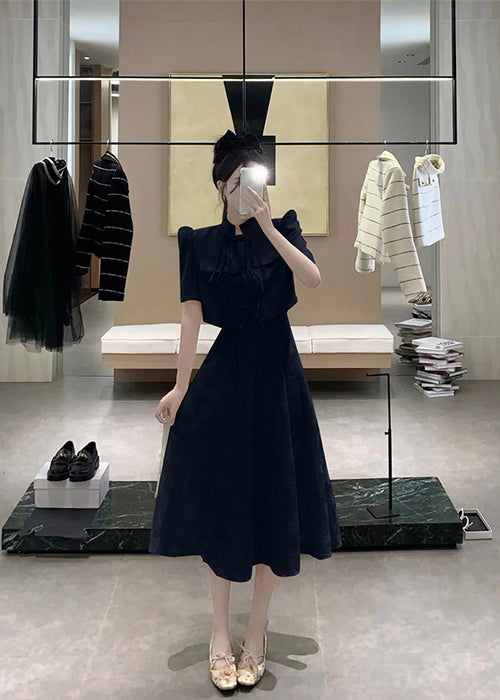 Y2K Matching Set
✔️ Free and Secure Worldwide Delivery
💜-15% off with code LASTMONTH15
Free
shipping
Customer
service
Secure
payment
Contact
us
Discover unprecedented comfort and aesthetic appeal by pairing this Y2K Matching Set
Pleasant to wear

High-quality materials

Refocus attention on you for sure

Earns elegance points 

Summer line
Unleashing Y2K Matching Sets: The power of coordinated fashion
In the world of fashion, there's a timeless allure in the art of coordination. Y2K matching sets have made a powerful comeback, demonstrating the inherent beauty of coordinated ensembles. Whether you're a seasoned style maven or just discovering the magic of matching sets, prepare to be enchanted.
High-waist skirts and trousers paired with cropped tees or crop-tops create a harmonious blend of nostalgia and contemporary style. This revival of Y2K fashion isn't merely about recreating the past but injecting a fresh, modern twist into your wardrobe.
The use of textured fabrics, such as ribbed, knit, and even lace, elevates your matching set game to another level. These details add depth and visual interest to your ensemble, ensuring you stand out in any crowd.
The beauty of Y2K matching sets is their adaptability. From the bedroom to the street, matching sets effortlessly transition from sleepwear to activewear. A sleeveless bodysuit that doubles as lingerie can become a chic outerwear piece when paired with a high-waisted skirt or trousers.
To complete your look, consider the significance of the right footwear. Sandals lend a casual, summer-ready vibe, while a pair of sleek skinny heels instantly takes your outfit to another level. Embrace the versatility and express your unique style through Y2K matching sets.
The art of coordinating: Mastering Y2K Matching Sets in style
Coordinating your outfit has always been an art form in the world of fashion. Today, let's dive into the exquisite world of Y2K matching sets, where style meets coordination.
The foundation of Y2K coordination lies in the classic crop-top paired with high-waist bottoms. It's a combination that exudes retro charm while staying on-trend in contemporary fashion. But it doesn't stop there. The beauty of matching sets is their sheer versatility.
When it comes to tops, think beyond just tees and crop-tops. Explore the world of bodysuits, from sleeveless to long-sleeve, as they seamlessly pair with both pleated skirts and skinny trousers. Your matching set journey is all about self-expression, and it knows no boundaries.
Texture plays a pivotal role in the world of matching sets. Embrace the tactile allure of knit, the delicate grace of lace, or the playful charm of floral-print fabrics. Each texture adds a layer of intrigue to your ensemble, allowing you to craft a unique story with your outfit.
These ensembles are perfect for those who appreciate the art of coordination but aren't willing to compromise on comfort. Matching sets can easily double as loungewear, ensuring you remain stylish even during your downtime.
In the realm of footwear, there's room for creativity too. Sandals lend a laid-back, breezy vibe, while heels, either skinny or chunky, elevate your look, making it suitable for any stylish escapade.
Ready to master the art of coordination? Y2K matching sets are your canvas, and you're the artist. Paint your style masterpiece with these timeless ensembles.
Reviving the 2000s: Y2K Matching Sets Take center stage
Step into the time machine, as we revisit the iconic era of the 2000s with a modern twist. Y2K matching sets are reclaiming their spot at the center stage of fashion, and for good reason.
These sets are all about coherence and style, with dresses, skirts, and jumpsuits perfectly paired with complementary tops. The result is a harmonious outfit that evokes the nostalgia of the 2000s while embracing contemporary trends.
For those who crave sophistication, look to the allure of blazers and outerwear, which effortlessly coordinate with your matching sets. Consider an embroidered cardigan or a cropped jacket to complete your look with finesse.
Versatility is the key to the 2000s matching set trend. Whether you're going for a casual day look or dressing up for a night out, these ensembles offer endless possibilities.
Y2K matching sets beautifully bridge the gap between classic and modern. The revival of the Y2K fashion era reminds us that some styles are truly timeless, transcending generations. So, embrace this stylish time-travel, and let Y2K matching sets steal the spotlight in your wardrobe.
Summer Chic: Embrace the Y2K Matching Set
Effortless Coordination: Y2K Matching Sets take the guesswork out of putting together a stylish outfit. They offer a complete look in one purchase, saving you time and effort.
Versatility Reigns: Whether you opt for a V-neck, flared trousers, or a lace-up tunic, Y2K Matching Sets come in various styles that suit different tastes and occasions.
Comfort in Style: Enjoy the comfort of lounge-worthy pieces without compromising on style. From hoodies and pullovers to camis and sweatshirts, Y2K Matching Sets ensure you look chic while feeling cozy.
Flirty Fringe: For those seeking a playful twist, Y2K Matching Sets often come with fringe details that add a flirtatious edge to your summer look.
Perfectly Paired Layers: Layer your Y2K Matching Set with lightweight jackets, coats, or vests for an adaptable summer look that's suitable for cooler evenings.
Maxi Magic: Maxi-length matching sets add an air of elegance to your summer wardrobe. Whether it's a maxi dress or a skirt paired with a longline top, they bring a touch of sophistication.
Charming Stripes: Embrace the timeless charm of striped matching sets that offer a classic yet trendy look for various summer outings.
Shorts and Leggings: Y2K Matching Sets aren't limited to dresses and skirts. You can find sets with shorts or leggings, providing the perfect blend of style and comfort.
Denim Delight: For a hint of casual coolness, explore Y2K Matching Sets in denim, combining the classic fabric with contemporary fashion.
Bras as Tops: Experiment with bra tops as part of your Y2K Matching Set ensemble for a bold and fashion-forward statement.
Hat's Off to Accessories: Elevate your look with stylish hats that perfectly complement your Y2K Matching Set, offering an extra touch of flair.