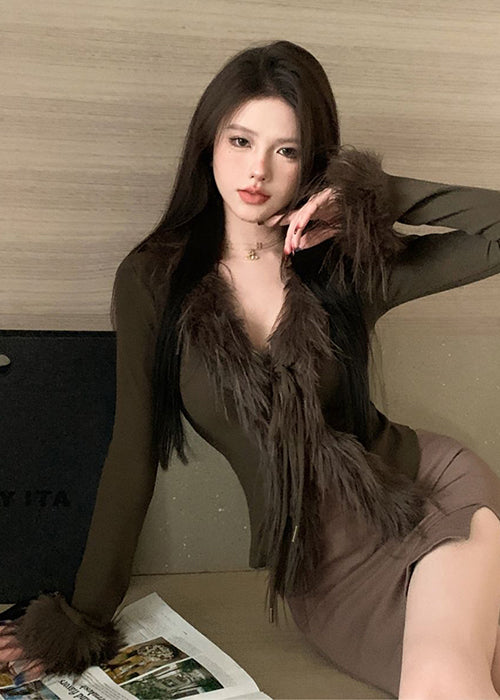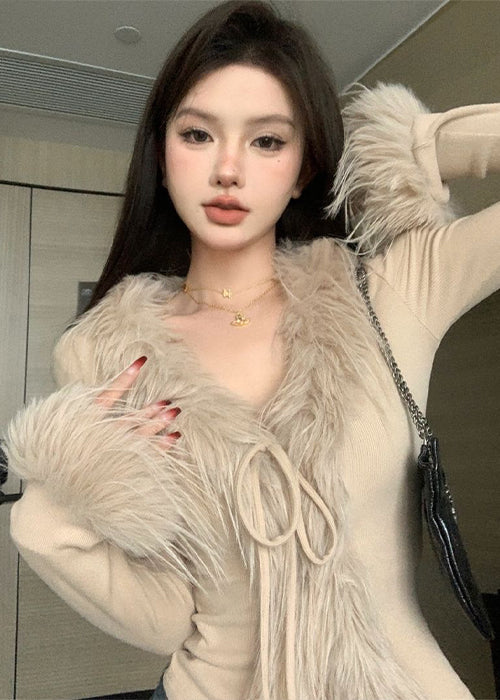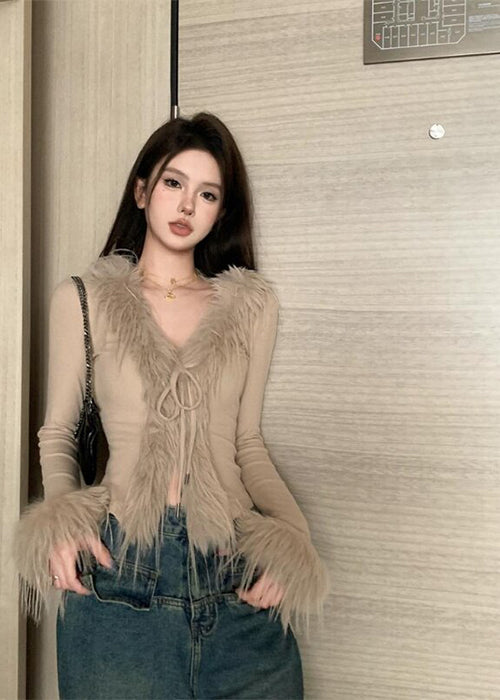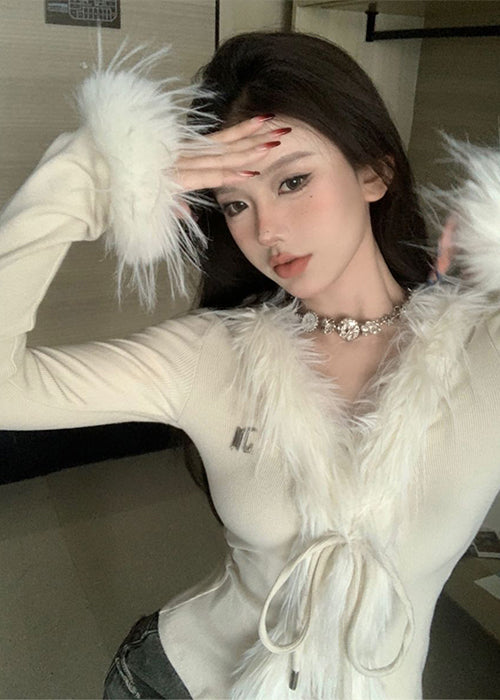 Y2K Lace Cami
✔️ Free and Secure Worldwide Delivery
💜-15% off with code BLACKMONTH15
Free
shipping
Customer
service
Secure
payment
Contact
us
Find out what shapes relentless charisma by wearing the right clothes, with this Y2K Sweater Vest
Pleasant to wear
Soft and comfortable
Shock effect (eye magnet)
Confers charisma points
Gives off an indescribable aura (Ideal for being the center of attention)
The Y2K Lace Cami: A timeless classic for every fashionista
In the ever-evolving world of fashion, certain pieces stand the test of time, becoming timeless classics that every fashionista should have in their wardrobe. Among these cherished staples is the enchanting Y2K Lace Cami.
This delicate camisole captures the essence of elegance and has transcended the boundaries of fashion eras. Its intricate lace details and versatile design make it a must-have for those who appreciate the enduring beauty of vintage-inspired garments.
The Y2K Lace Cami possesses a sleeveless silhouette, allowing for a stylish finish to any ensemble. Its wearability makes it perfect for any occasion; dress it up or wear it for a casual occasion with a pair of denim shorts. Its versatility lends itself to a comfortable yet sophisticated fashion.
The intricate pattern of lace on this cami adds an undeniable touch of elegance to any look. With its vintage-inspired charm and embroidered accents, it encapsulates the romance of bygone eras. This lace cami is a timeless classic, able to seamlessly blend into your wardrobe with dresses, coats and other outfits, adding a level of sophistication..
The Y2K Lace Cami is an invaluable addition to any wardrobe, allowing wearers to create fashionable ensembles with ease. Its perfect for layering with faux fur sweaters or other comfortable garments. The flattering ribbed waist design emphasizes your figure, allowing you to experiment with various outerwear and skinny waist styles.
In the world of women's fashion, this camisole sets the style bar high. Its versatility and adaptability make it a staple in any fashionista's wardrobe. From enhancing the appeal of your apparel to providing comfort as intimate underwear, the Y2K Lace Cami stands out as a timeless classic with enduring appeal.
Lace allure: Exploring the 2000s Fur Lace Cami Trend
Fashion trends often resurface, breathing new life into styles from past decades. The 2000s were a time of bold experimentation, and one trend that has resurfaced with fervor is the Fur Lace Cami. Let's explore the allure of this unique and glamorous trend.
The Y2K Lace Cami is elevated by the addition of faux fur accents, creating an alluring and unique blend of textures. This chic union is sure to add luxurious flair to your look, making it ideal for those seeking extra glamour.
A captivating combination of fur and lace creates a stylish ensemble. Rich fur highlights delicate lace, striking a harmonious balance of luxury and charm. This eye-catching ensemble will add a refined touch to any wardrobe.
The Y2K Lace Cami is incredibly flexible, seamlessly complementing any look. This cami offers the perfect balance of casual and sophisticated style. Wear with shorts and jeans for a day look or layer over a faux fur coat for a night out.
The ribbing and embroidery work on Y2K Lace Cami emphasizes curves, resulting in an attractive figure.This is a garment that not only adds warmth but also style to your wardrobe, making it a versatile piece for transitional weather.
The revival of the 2000s Fur Lace Cami trend is a testament to fashion's ability to reinvent itself. The Fur Lace Cami features the classic beauty of lace and the sumptuous feel of faux fur, making it both a timeless and fashionable choice for any look. This cami offers a balance of sophisticated and chic design.
Sensational in lace: Y2K Cami Sets the style bar high
For fashion enthusiasts who appreciate the beauty of lace, the Y2K Cami is a sensational choice that sets the style bar high. This delicate piece captures the essence of elegance, offering a versatile option that can transform your wardrobe.
This 2000s Lace Cami features beautiful, intricate lace detailing and stands out with its classic design. It's an essential clothing item for any woman, and perfect for both layering and making a statement.
The Y2K Cami offers a sophisticated look with its sleeveless design. Versatile Y2K Lace Cami is great for any occasion - layer with jackets and sweaters or wear alone. Its textile adds interest and lets you dress up or dress down.
Ribbing at the waist and embroidered accents flatter your shape, letting you mix and match with confidence. From accentuating your skinny waist to complementing your attire, the Y2K Cami is a versatile choice that speaks to your fashion sensibilities.
As an intimate piece of underwear or a standalone top, the Y2K Cami is sensational in lace. Its timeless appeal and comfort make it a staple for women's apparel. This is a choice that sets the style bar high, adding an element of elegance and allure to any ensemble.
Important points to note about this Y2K Lace Cami
Versatile Layering: The Y2K Lace Cami is the perfect layering piece for the colder months, seamlessly pairing with your favorite knit sweaters, jackets, and cardigans.
Timeless Elegance: Its lace design adds a touch of timeless elegance to your wardrobe, making it a must-have in your wardrobe.
Stylish Patterns: This cami offers a selection of stripes and fur to suit any style, keeping you fashionable throughout the colder months.
Retro Vibes: The Y2K Lace Cami evokes a sense of vintage and 2000s charm, providing a unique and retro touch to your ensemble.
Adaptable: Whether you choose a long-sleeve or sleeveless version, the Y2K Lace Cami can be adapted to your preferred level of comfort and style.
Winter-Ready: It's an ideal choice to keep you warm when layered under outerwear such as jackets and cardigans.
Figure-Flattering: The cami's design, with stripes and a cinched waist, enhances your figure, adding style and flair to your winter outfits.
Boot Bliss: Pair it with your favorite boots and a stylish belt to create a chic and fashion-forward look that's perfect for autumn and winter.
Hat Harmony: Top off your look with hats that match the Y2K Lace Cami for a cohesive and stylish appearance.
Diverse Wardrobe: This cami can be incorporated into both casual and formal attire, making it a versatile addition to any woman's apparel collection.
Activewear Fusion: If you're into activewear, the Y2K Lace Cami can effortlessly transition from your gym sessions to everyday fashion, adding versatility to your wardrobe.
Women's Fashion Statement: It's a go-to piece for making a bold fashion statement that resonates with women who appreciate style and comfort.