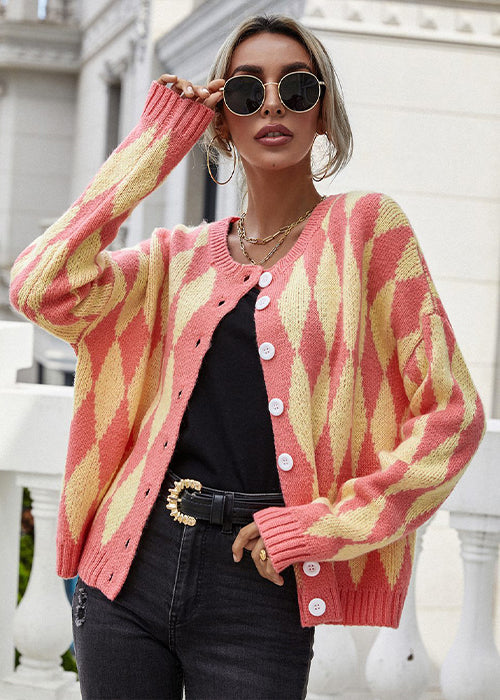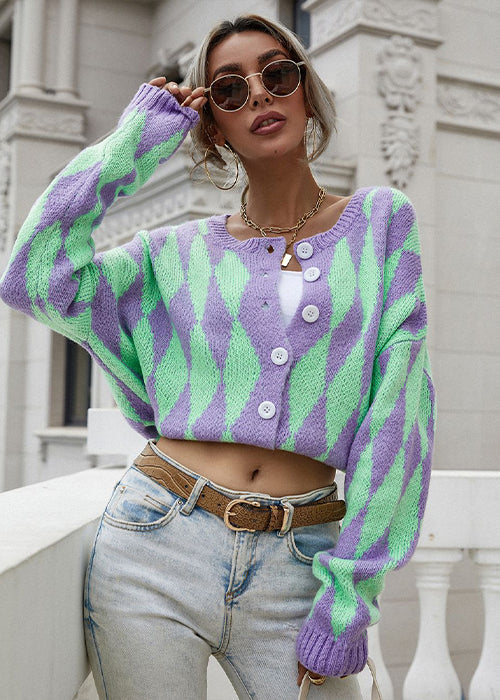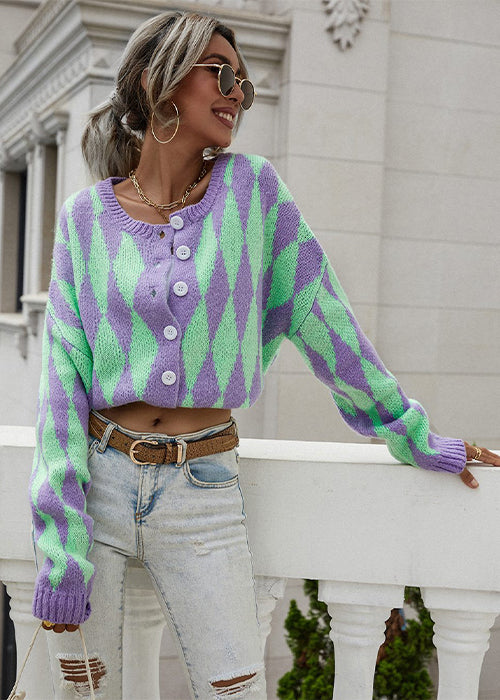 Y2K Knitted Vest
✔️ Free and Secure Worldwide Delivery
💜-15% off with code BLACKMONTH15
Free
shipping
Customer
service
Secure
payment
Contact
us
Recover your relentless charisma with this Y2K Knitted Vest
Winter Cardigan
Available in 3 unique editions
Unique pattern not found in physical stores
Acrylic Consolidated
Keep warm, deep comfort
Y2K Knitted Vest: A Fashion Throwback
When winter is just around the corner, that means it's time to update your wardrobe with warm, stylish items! That's right, the 2000s knit cardigan is one of this season's must-have pieces. The nostalgic Y2K Sweater Vest offers modern comfort and versatility for all occasions, with optimal comfort and style.

The Y2K Knitted Vest is available in three vivid hues: sparkling lemonade, juicy banana and intense Munsell. Whether you prefer a uniform shade or desire to accessorize with a splash of color, there is an option perfect for you. These select shades facilitate pairing with different pieces in your wardrobe, enabling you to craft an infinite number of one-of-a-kind winter looks.

Incorporate the 2000s Style with a Knitted Vest
When it comes to textile fibers, this Y2K jacket is made from high-quality acrylic. What's more, this knitted vest offers superior warmth and comfort throughout the winter months. Acrylic is both soft and heat retaining, ensuring warmth on chilly days. Its lightweight quality makes it perfect for those who don't desire excessive weight in their garment. The Y2K Knitted Vest provides an optimal combination of warmth and comfort.

The Woolen Vest is versatile, easily styled for various occasions. Layer over a turtleneck or graphic tee for a chic or casual look. Wear over a blouse for a formal look, suitable for any occasion. Timeless design suits any aesthetic.
Y2K Knitted Vest: Nostalgia Meets Modern Chic
In addition to its comfort and style, the V-Neck Sweater Vest is incredibly easy to care for. Its acrylic fabric is wrinkle-free, so you can fold it in your cupboard without worrying about ironing. This efficient design offers an impeccable tailored silhouette and remarkable knitted fabric for a refined look. It's machine washable, streamlining laundry day and making it an ideal pick for busy lives. Not to mention, long sleeves provide extra defense against the cold without compromising a fashionable style.

In short, the 2000s knitted cardigan is a winter wardrobe essential that offers a multitude of benefits. With its three eye-catching colors, acrylic fabric for warmth and comfort, and multiple styling possibilities, it's a versatile piece that can elevate your winter fashion game. This classic winter garment keeps you cozy and fashionable for all your activities, from working to going out with friends. Take advantage of the chance to add this timeless piece to your wardrobe!
What you need to know about this Y2K Knitted Vest
Stylish Layering: The 00s Knitted Vest is the perfect layering piece for your autumn and winter outfits. This vest instantly boosts your style with effortless grace, perfect for pairing with long-sleeve tops, T-shirts, or cashmere.
Warmth with Elegance: Wool-crafted, this vest delivers warmth and comfort suitable for colder months, with a refined look and feel.
Chic Collar Detail: The classic high-collar of the Y2K Knitted Vest adds a touch of elegant style to any look, from businesswear to leisurewear.
Striped Perfection: Embrace the timeless charm of stripes with the Y2K Knitted Vest. The striped design adds a classic element to your winter wardrobe.
Versatile Pairing: From denim skirts to leggings, this vest pairs seamlessly with a wide range of bottoms, allowing you to experiment with various looks.
Ribbed Comfort: The ribbed texture not only adds a stylish twist but also ensures a comfortable fit, making it your go-to choice for outerwear during the colder months.